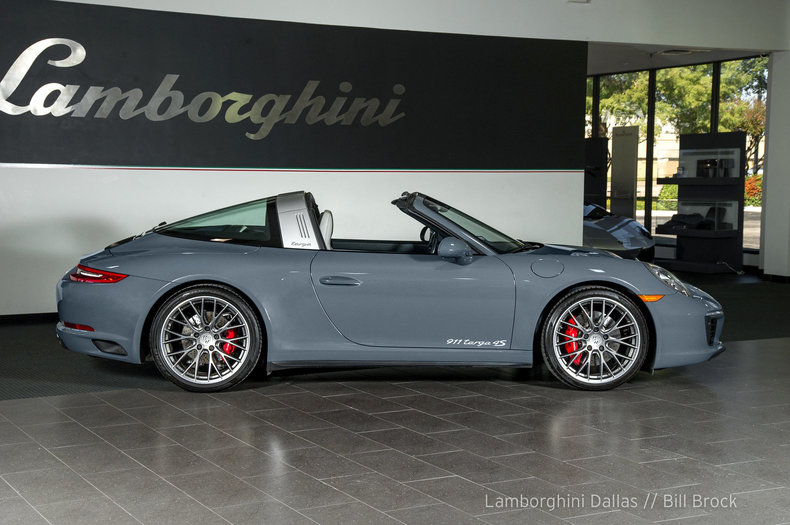 The second-hand car market for almost-new Porsches is kind of amusing to me these days. On the one hand, you have the various GT cars – the GT3, GT3 RS, and GT2 RS. All of those have been selling for above MSRP and in the case of the GT2 RS the markup is high enough that you easily could buy yourself a second nearly-new 911 instead. They are amazing cars and prices will come down, but still.
On the other hand, you have pretty much every other Porsche on the market, which, like most any other car, goes through a decent bit of depreciation almost immediately. For instance, there is this Graphite Blue 2017 Porsche 911 Targa 4S, located in Texas, with Graphite Blue/Chalk leather interior. In truth, this one probably isn't even a particularly good deal, but it is one that I like quite a bit. The Graphite Blue exterior is a fantastic color, I really like the interior contrast, it has the 7-speed manual transmission, and it's a Targa. There's a lot to like about this 911.
To be clear, I am in no way perplexed by these phenomena; I just find it amusing.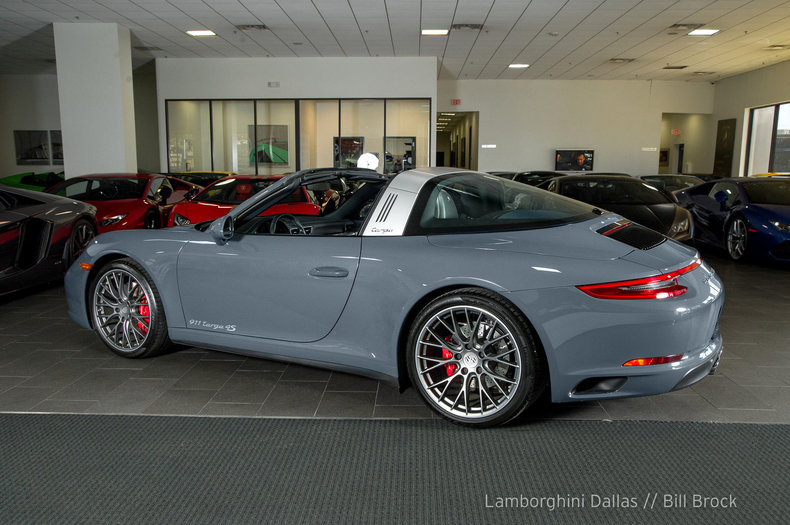 Year: 2017
Model: 911 Targa 4S
VIN: WP0BB2A95HS136703
Engine: 3.0 liter twin-turbocharged flat-6
Transmission: 7-speed manual
Mileage: 4,600 mi
Price: $144,999 Buy It Now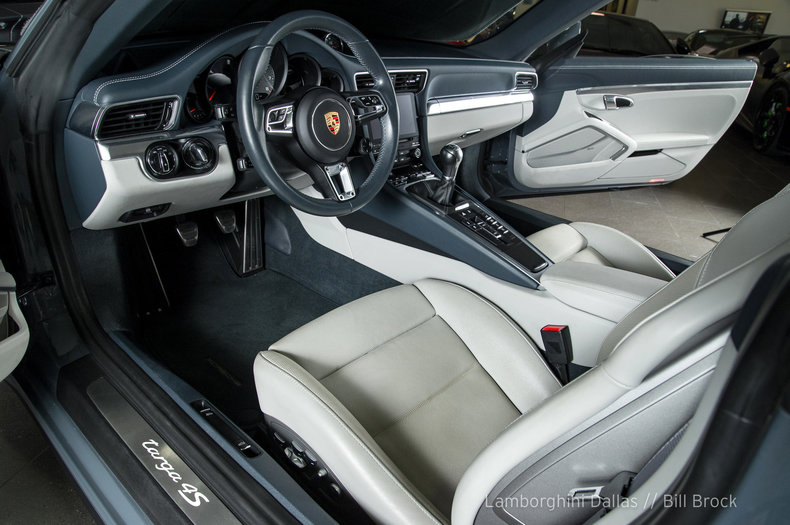 This is a smoke free Carfax certified 2017 Porsche 911 Targa 4S equipped with a 3.0L 420HP Turbocharged H6 engine and a 7-speed manual transmission with AWD. This car is finished in a beautiful Graphite Blue Metallic exterior color and Graphite Blue/Chalk full leather interior.

This 911 Targa 4S is in awesome condition and comes well appointed including:

+Bose Sound

+Navigation

+Adaptive sport seats

+RS Spyder design wheels

+Front axle lift system

+Heated sport Steering wheel

+Rear axle steering

+Seat belts in Silver Grey

+Premium package

…plus much more!!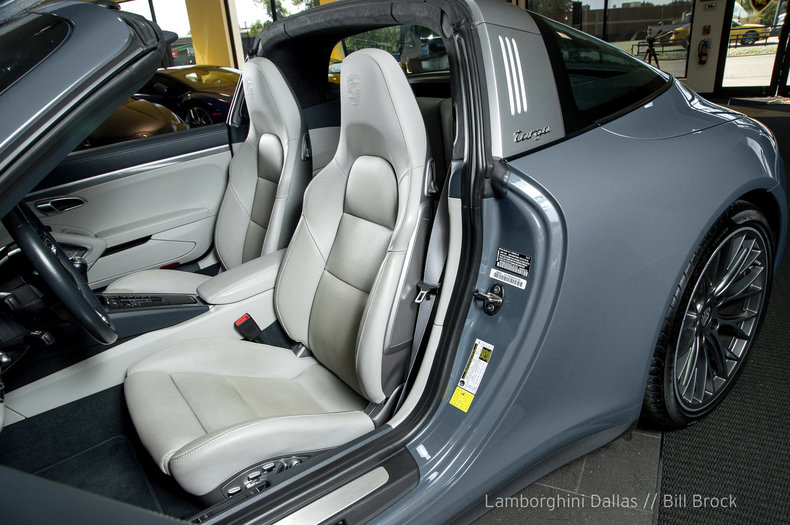 As new this Targa had an MSRP of $151,410. So the discount here isn't substantial, but it is a discount nonetheless. You likely could work that down a little because while 4,600 miles isn't a lot it's enough that buyers start to expect a reduction in price.
Enough about price though. I am a huge fan of bright colors on the 911 so Graphite Blue shouldn't be so appealing to me. I really shouldn't find it so alluring. I love it. A few car companies have released similar colors and they all produce the same results: head turning. I can't really say what it is, though being a non-metallic color definitely is giving it an edge, but it's a color that looks great in sun or shade. It really doesn't matter. The more I see it the more I appreciate it. This one adds to the exterior wonder with a very appealing two-tone leather interior. It's a nice mix of light and dark and works well with the exterior. Add in the 18-way seats and a little bit of a sound system upgrade and it's a nice place to spend some time. The RS Spyder wheels add some extra elegance. But among all that luxury you still have a 7-speed manual transmission so you can enjoy doing the shifting yourself.
I have been struck by the relative pricing of quite a few 911s like this one. Readers might recall a few PTS Carrera GTS Coupes I featured a while back, all of which came at nice discounts. I guess the point is that if you don't want to play all of the games necessary for one of the GT cars – and I do understand the lust they create – you can still get a damn fine Porsche and save a little bit on the sticker price. I don't expect this to surprise anyone, but when you spend a lot of time seeing classified listings with eye-popping prices, sometimes it's nice to be reminded that not everything is insane.
-Rob