Warning!
This post is in our archives. Links in this post may have been updated to point to similar cars available to bid on eBay.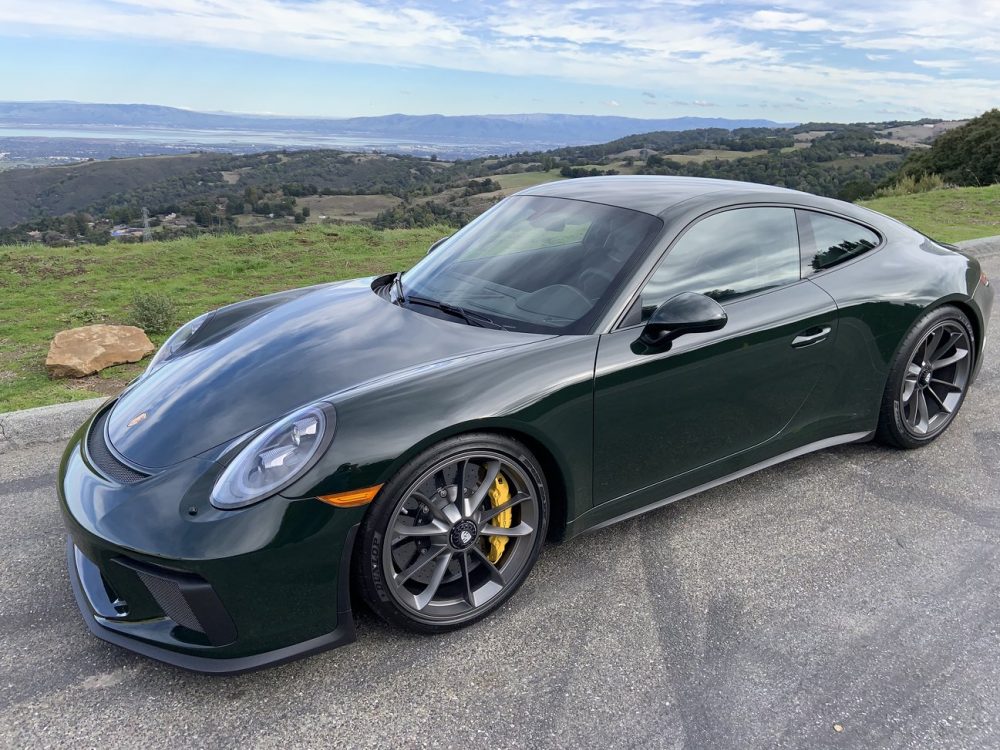 Back at it again with the paint-to-sample! Not to be outdone by last month's Ruby Star 2018 Porsche 911 GT3 Touring, we have another GT3 Touring painted in a color that I love: Brewster Green. This isn't quite British Racing Green and could also pass as black when looking at it at night, but it is just green enough for it to stick out. Much like Ruby Star, this color did not come cheap. $12,830 to be exact. Porsche gladly took all that money, sprayed the paint, and smugly said "You should be thankful we allowed you to give us this money." to the lucky owner for this car. Like last month's Touring, this car breaks the $200,000 mark for the asking price despite having a sticker price of $195,000. What gives?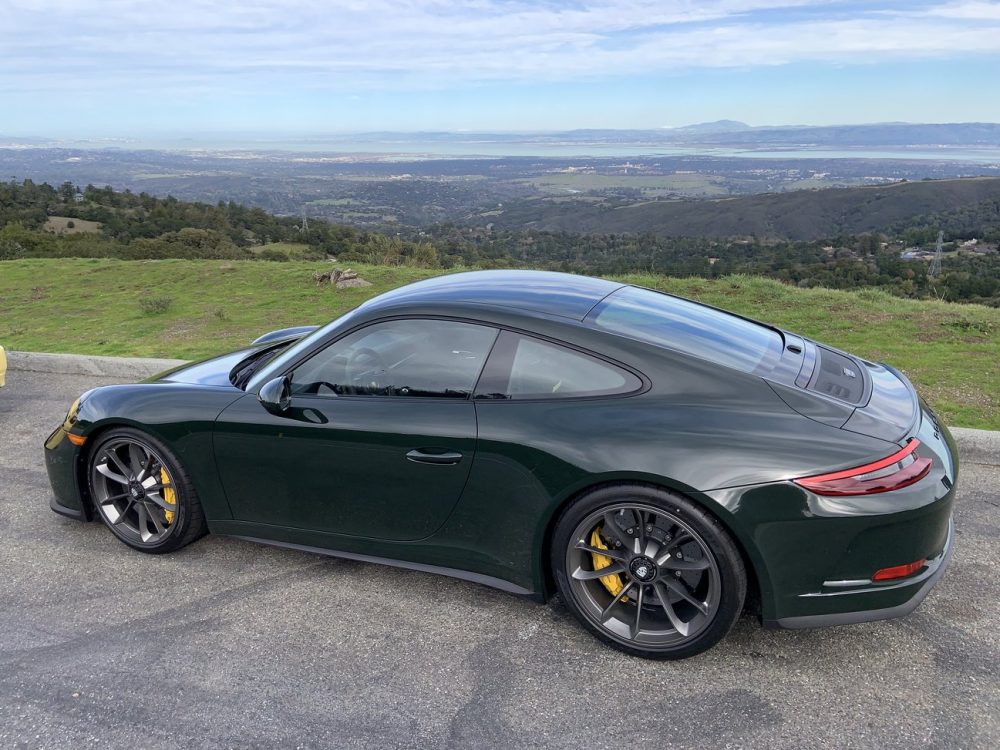 Year: 2018
Model: 911 GT3 Touring
VIN: N/A
Engine: 4.0 liter flat-6
Transmission: 6-speed manual
Mileage: 190 mi
Price: $225,000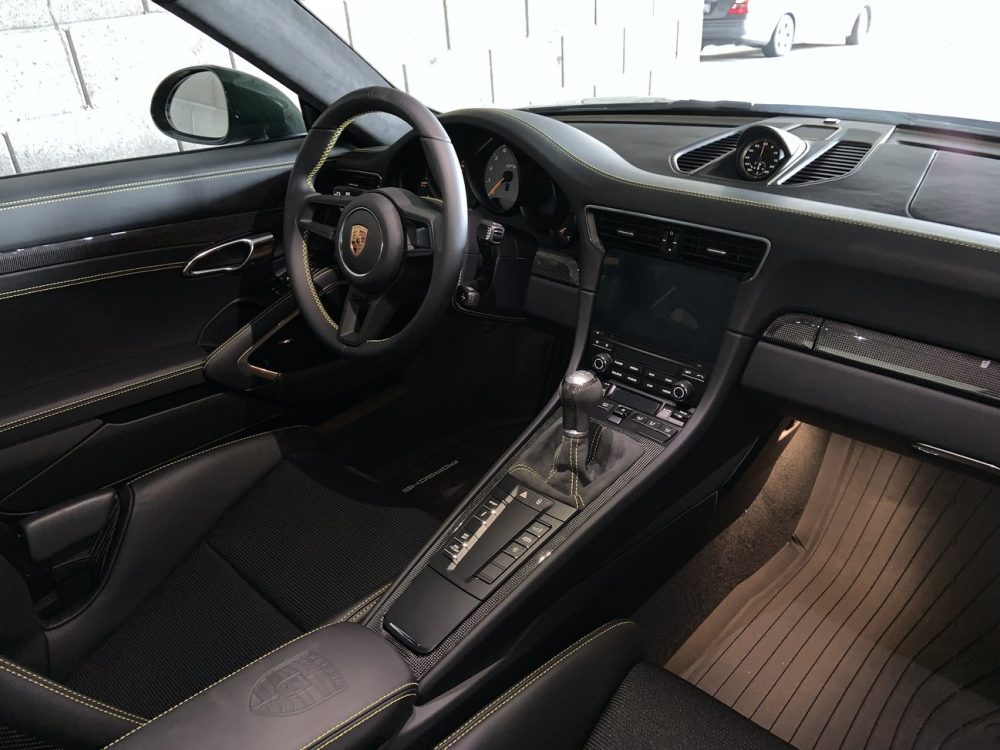 Hi,

I decided it is time to sell my GT3 Touring. In my 6 months of ownership thanks to the weather and many international business trips I could not find enough time to enjoy this car, hence the 190 miles on it. I remain of the year is not looking any better travel wise and it does not make sense to keep it in the garage under the cover without enjoying it.
From the time that I decided I want to have a GT car to the time it arrived took more than 3 years with my allocation moving around few times and Porsche changing their mind about doing or not doing PTS. At the end I could not be happier and prouder of how it turned out. I dare to say it is probably one of the best spiced GT cars out there.

Car is in delivery condition. I never found the time to do the paint correction or the PPF. Of course there is no defect on the paint as it only driven 4 times and almost with no other car on sight. The only defect on the car are scratches under the front plastic splitter. They were there when I picked it up from dealership (Not sure when during transport they happened) and I was okay with it because I thought I never see it and eventually it will happen and also because my sales guy was nice to give me the car cover and all weather floor mats for free.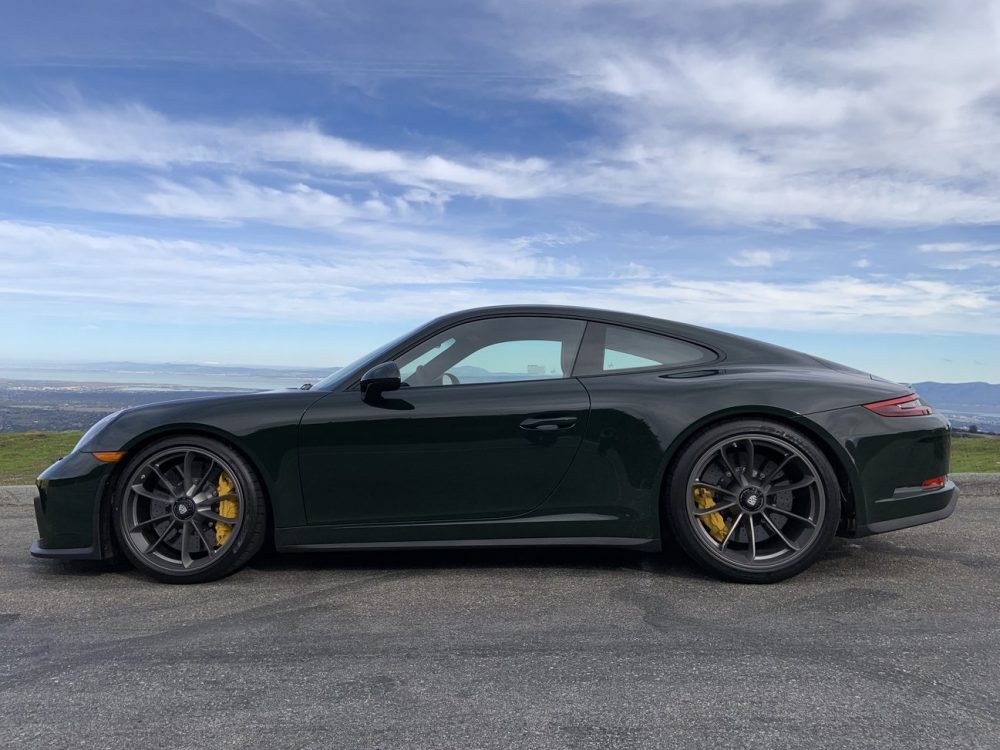 The option sticker on this one is pretty heavy. The big ones being $9,210 for the Carbon Ceramic brakes, $3,500 for some stitching, and $5,200 for the full bucket seats. All added up, just under $50,000 in options. The total sticker price on the car comes in at $195,060 and the current asking price is $225,000. An easy way to make $30,000? Maybe. I'm sure lots of frivolous money has been spend at Porsche over the years to even get an allocation for one of these and for them to agree to build this car in this color, but the GT3 Touring market has seemed to have settled just a little. The 992 cars are already running around Europe and to no surprise, the reviews are excellent. My opinion, unless you absolutely want a GT3 Touring with delivery miles, wait a little. I think this market has some room to fall.
– Andrew