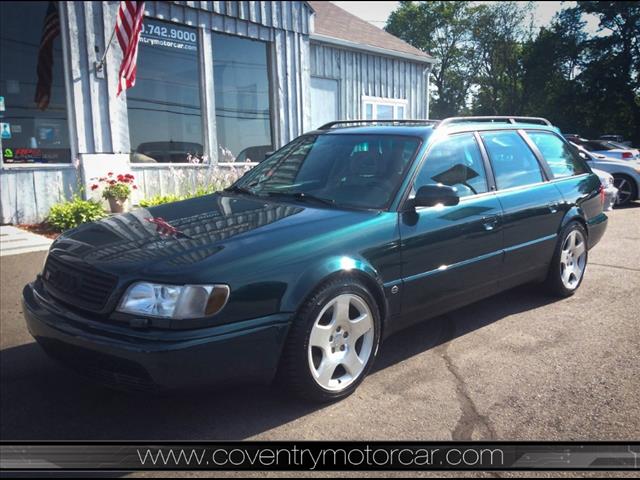 It's always with a bit of sadness that one of your friends posts a long love affair for sale. It's understandable; people change priorities or move on, but when you know the amount of time and effort that has gone into a car you can't help but hope that the next owner will appreciate even a small percentage of what it took. I've known Scott from Coventry Motor Car for nearly 20 years; writing that, it's hard for me to believe or quantify. I still remember driving into a the parking lot of Mystic Aquarium to meet the stranger who had posted some Audi 90 Sport quattro wheels for sale – there in the lot was a gorgeous pearl white 90. That car, and a few others that Scott has owned along the way, have passed on, and his current project is now on the block. I must say, whatever the car that he has been working on through the years, the presentation has always been top notch – and it's easy to see the attention to detail looking through the photos of this stunning Avant. Proving age is just a number, Scott's work restoring this Avant to pristine shape has resulted in one of the best all around examples we've seen for sale in recent memory: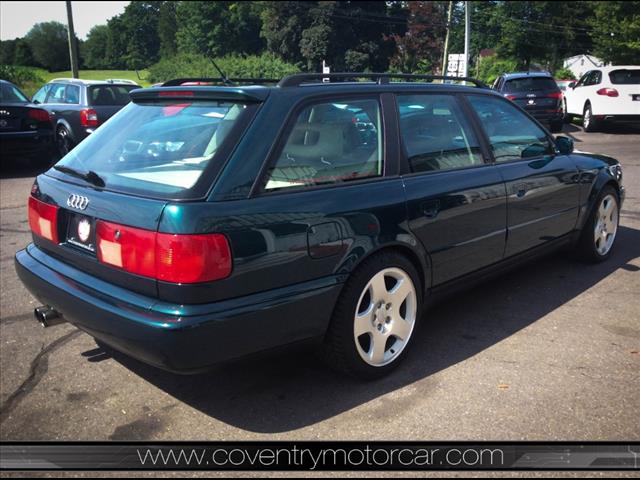 Year: 1995
Model: S6 Avant
Engine: 2.2 liter turbocharged inline-5
Transmission: 6-speed manual
Mileage: 308,101 mi
Price: $9,995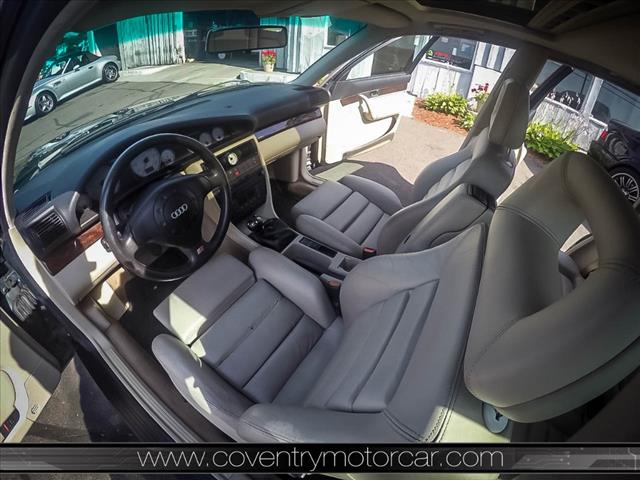 YEAR: 1995
MAKE: Audi
MODEL: S6
TRIM LEVEL: quattro
BODY STYLE: Avant
MILEAGE: 308,101
FUEL ECONOMY: 16/22
CONDITION: Clean
LOCATION: Coventry CT
PRICE: $9,995
DRIVETRAIN: quattro AWD
ENGINE: 2.2L I5
EXTERIOR COLOR: Emerald Green
INTERIOR COLOR: Ecru
VIN: WAULA84A0SN110786

Don't let the miles fool you this is an exceptionally clean S6 for the year! 308k on the chassis which was repainted several years ago with the roof and hood being brought down to bare metal. Motor was rebuilt 20k miles ago including the head. All the rear bushings were replaced by the previous owner and recent front control arms. The 6-speed conversion was just done about 1k miles ago with a low mile A6 2.7t transmission and a 7A single mass flywheel conversion using a Southbend Stage II Endurance clutch. Also replaced during the transmission job were the clutch master and the slave. With all the performance modifications the car just passed CT inspection for emissions testing.

On the performance side a full RS2 conversion was done with only 6k miles on the hardware. The RS2 manifold was ceramic coated and RS2 replica injects were sourced from EFI Express. The tune is a custom MRC chipset done by Mihnea. Fueling was also upgraded to a 044 Bosch fuel pump with 034 harness and relay. Ignition consists of an EFI Express LS2 coil conversion. Samco boost hoses and a brand new 034 inlet hose.

Both front heated seats work and are in very good condition for the age and mileage (small hole in drivers seat bottom), even the infrared key still works. Clean title with no accidents.

The List of Notable Enhancements:
MRC RS2 chipset (the more aggressive one)
RS2 Turbo with 6k miles
RS2 Manifold ceramic coated with 6k miles
044 Fuel Pump and harness 2k miles
6-speed conversion 1k miles
Stromug Exhaust
Southend Stage II Endurance 1k miles
Rear coilover conversion Bilstein/Hypercoil
Bilsteins/Vogtland on front
Vent Mount VDO Boost Gauge
HID Conversion
034 Short Shifter with Forge Shift Knob
034 Silicone Intake Hose
Samco Boost Hoses
Boxster Front Brakes
New clutch master 100 miles
New slave 1k miles
New lower control arms 500 miles
New Shift Boot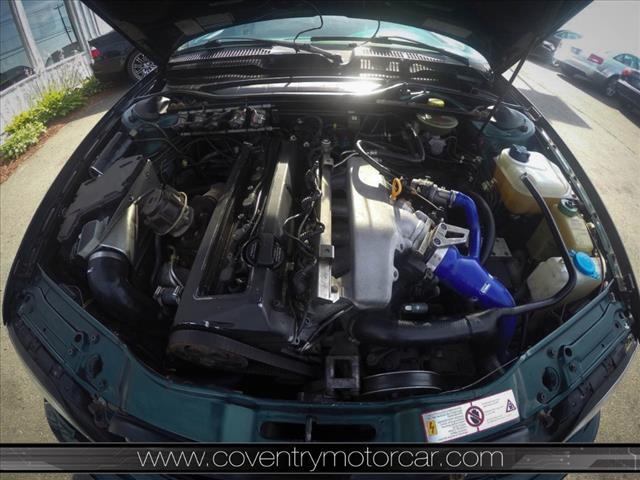 The list of modifications is top-notch items and they're well executed, but for me the highlights are the exterior repaint and interior condition. Mechanically the car reads as many well loved examples do, with high-quality Porsche brakes, Bilstein suspension and RS2 upgrades. Honestly, Emerald isn't my favorite color on these cars, but I think that's in part because it is so seldom presented well. That's not the case here, and the A8 polished alloys help to further set off the exterior. The odometer may read a third of a million miles, but there is just no evidence of that distance covered here. With a rebuilt motor, a full respray and mechanical upgrades, this is one seriously capable package that's a stunner going down the road as well; in my opinion, the next owner will be getting one heck of a deal on a labor of love.
Thanks to our reader Jason for the spot!
-Carter