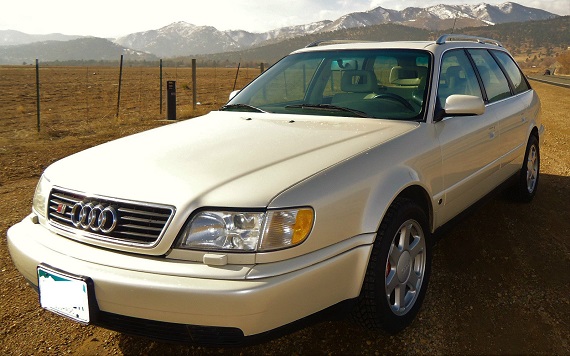 We've gone through a kick of Pearlescent White Metallic Audis over the past few days. And while they've all been lovely examples that are well built, well maintained and well presented, they've all been missing one thing: a turbo.
You could argue that the value of a $5,000 Audi in pristine condition but without a turbo is still relatively good compared to some other contemporaries. But the immediate counterpoint is the turbocharged variant of the C4; the S4/S6. Even if you accept one in worse condition, the possible longevity of the package coupled with the performance potential on tap simply outweighs other considerations. Sure, these Audis have faults – they all do. The inline-5 models have the same problems as the non-turbo models, but they have no real further drawbacks. And since you can get a pretty decent S4/S6 for about the same asking price as some of the other Audis we look at, those cars are effectively viewed immediately as overpriced in the eyes of the market (rightly, or wrongly).
But what about a really nice S4 or S6? It would have to be in good condition, and pretty close to stock. If it was modified, the add-ons would have to be good quality or ideally factory items. Miles would need to be in check, condition would need to be great, and maintenance up to date. If we're getting picky, an Avant would be preferable, and if really pedantic, the early '95s that kept the locking rear differential rather than the later EDL.
Checkmate: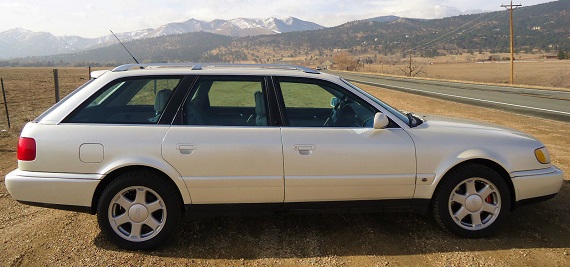 Year: 1995
Model: S6 Avant
Engine: 2.2 liter inline-5
Transmission: 5-speed manual
Mileage: 135,476 mi
Price: Reserve Auction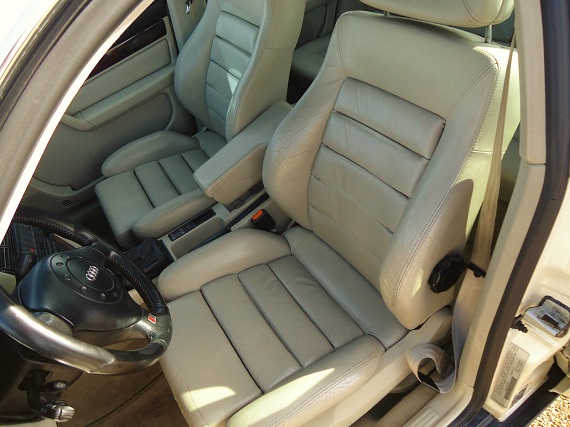 Click HERE for CARFAX

This rare 1995 Audi S6 Avant in Pearl with Ecru interior and only 135k miles is enthusiast owned and meticulously maintained. I am the second owner and purchased the vehicle in 2010. Very clean inside and out. Quattro all-wheel drive and 5 speed manual transmission with no known mechanical issues. The recently added RS2 turbo, RS2 exhaust manifold and RS2 fuel injectors are good for 310hp. The RS2 was the product of a co-development project between Audi and Porsche, powered by a modified version of the 2.2 litre inline five-cylinder 20-valve turbocharged engine. It was Audi's first "RS" vehicle, and the first of their high-performance Avants (Audi's name for an estate car or station wagon). These RS2 parts are extremely hard to come by since the model was only produced in 1994-1995. I was able to source all the OEM RS2 parts new-in-box. The turbo came from IROZ Motorsports, the manifold and injectors I picked up from Audi Tradition while on a business trip in Germany. Apikol Audi tuning shop in Boulder installed the RS2 hardware and software about 3000 miles ago.

The bumpers were repainted last year, otherwise original paint in excellent condition. The car is garage stored and hand waxed regularly. The original Speedline wheels were all refinished last year by Woody's Wheel Works in Denver. Working cruise control, A/C, windows, sunroof, stereo , central locking system etc. Includes 2 remote keys.
Existing glitches: driver side seat heater doesn't work, driver's seat belt doesn't retract all the way, climate control buttons occasionally do not respond but I have always been able to get all functions working. Auction includes a spare climate control head unit.
The timing belt job was done along with the complete 95k service by Audi Manhattan. I confirmed this by calling them with the VIN. The clutch was replaced at 96k by the dealer I purchased the car from.
Truly an amazing vehicle that has never been abused. As solid as they come. Always been reliable and serviced at Apikol in Boulder since I took ownership.

I have receipts/service records for the below items:

In the past year:

OEM new RS2 Turbo, RS2 exhaust manifold, RS2 fuel injectors

OEM new serpentine belt tensioner and new serpentine belt

OEM brake accumulator (aka Bomb), brake system flush

All 4 stock Speedline wheels professionally refinished

SAMCO Sport silicone boost hoses, Interstate battery, oxygen sensor, fuel/air filters, PCV valve, spark plugs, fuel pressure regulator, dash bulbs, front and rear bumpers repainted

2010-2014:

Porsche Boxster front calipers, A8 front rotors, Apikol 1.8t coil pack upgrade, Europrice '92 replica springs, Bilstein HD rear shocks, OEM front struts, rebuilt OEM rear calipers, rear rotors, Forge diverter valve, front wheel bearings, windshield, AUX coolant pump, fuel pump, coolant temperature sensor, ignition switch, crank position sensor

If you have zero or negative feedback contact me before bidding. $500 deposit by PayPal due within 48 hours of auction end. Vehicle must be paid in full by cash or cashier's check within 7 days of auction end.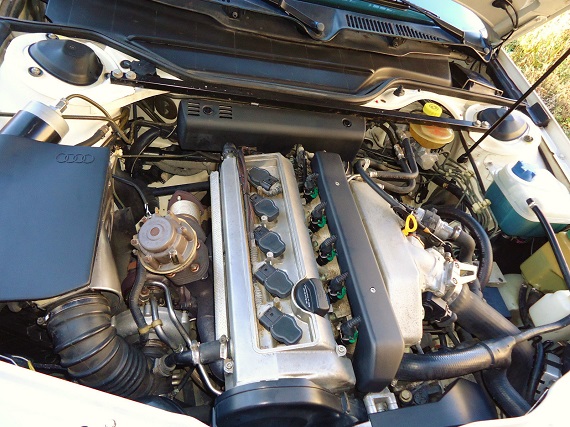 The photographs are generally great, as is the description. These very limited Avants have a cult-like following for good reason; they're the smartest performance you can buy from the period, period. Curbside Classics did a great writeup on what made ownership so special a few years ago and nothing has changed minus a steadily draining pool of good examples. This, frankly, is one of the best I've seen in a while.
High mile examples in good condition usually trade up to the $10,000 mark. A prime condition one like this? I'd expect it to reach easily into the teens if the right people are in the room. The only potential item holding it back is that a few people hate Pearlescent White Metallic; outside of that, there's just nothing to complain about here. It will be interesting to see where it ends up!
-Carter