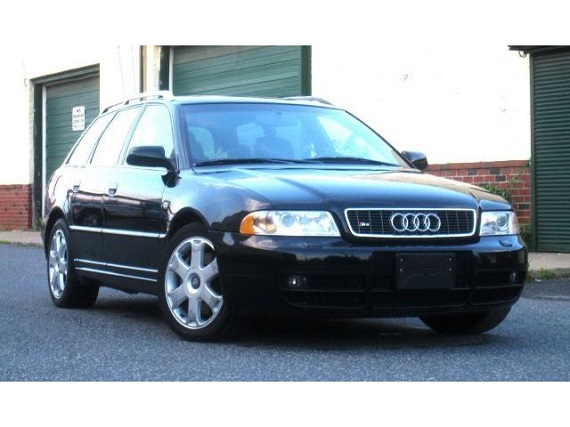 One of the things I love most about these 10K posts is the breadth of selections and ideas that I dream up to try to pull together. Today's thought was about practical performance – what's the most your can buy for $10,000? As a result, we have quite a diverse selection to make it through today, ranging from a 2.0 TDi gas sipper through a 5.5 liter, twin-turbocharged V12 torque monster. In their respective ways, each is a great car (at least, in premise) and probably defines its category. What's your favorite of this group?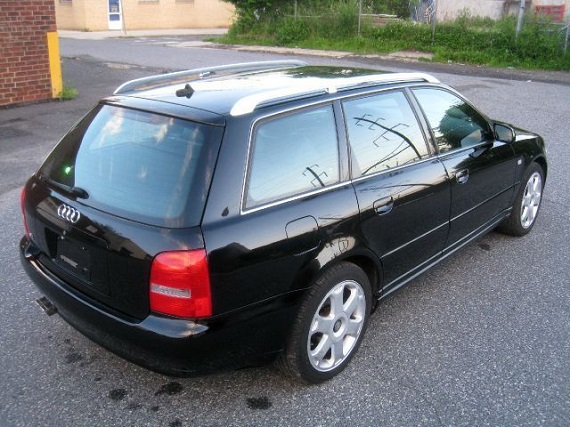 Year: 2001
Model: S4 quattro Avant
Engine: 2.7 liter twin-turbocharged V6
Transmission: 5-speed automatic
Mileage: 111,503 mi
Price: $9,495 Buy It Now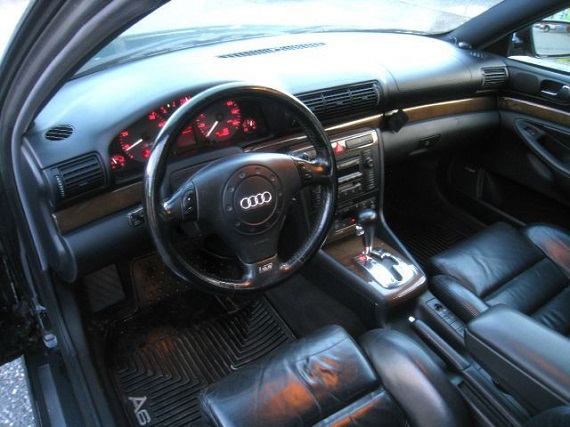 — 2 OWNERS (LOW MILEAGE Considering the year) CAR RUNS AWESOME!!! —- RARE RARE RARE FIND!!!!!!! —- AUDI Technology Package and SPORT Package!!!! —– 2.7L BI-TURBO Charged S4 AVANT —— Automatic Tramsmission —– LOADED with NAVIGATION, Xenon Headlights, BOSE CD/Radio, Low Profile Tires, SPORT Wheels —– Front HEATED SEATS —— BLACK on BLACK (Very Nice Color Combo)!!! —– Interior and Exterior is Very Clean —— FOR MORE PICS & INFO go to WWW.GTMOTORSNJ.COM —— COME TEST DRIVE this CAR (RUNS LIKE NEW)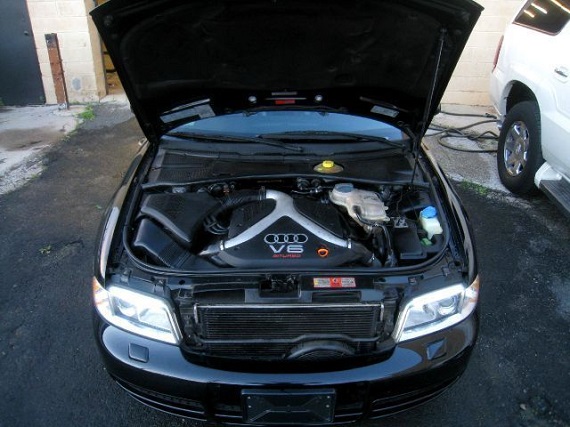 When it comes to practical performance, few can match the S4 Avant package. It's capable of traveling quickly in virtually any weather, and add the versatility of the Avant and you have a nearly unmatched family hauler. For some time, this was the only show in town if you wanted to travel quickly with your wife, 1.5 children, dog and cat. The S4 has some known demons, but over a decade on it's still a compelling package and one that's missed from Audi's current lineup. The B5 has also proven to take some serious power upgrades well and is still a favorite tuner car. With good looks, some great wheels and a classic color combination with lower miles, this one looks pretty good overall too – but for me, I'd rather have a manual 6-speed were I getting into one of these packages.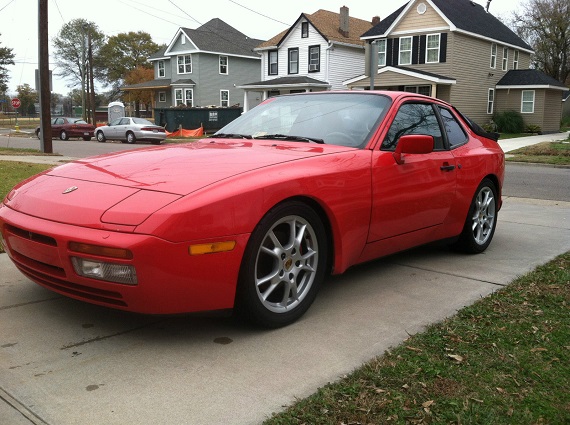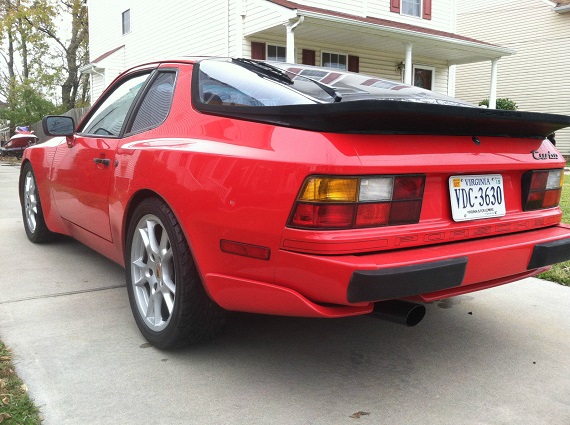 Year: 1987
Model: 944 Turbo
Engine: 2.5 liter turbocharged inline-4
Transmission: 5-speed manual
Mileage: 154,000 mi
Price: $9,000 Buy It Now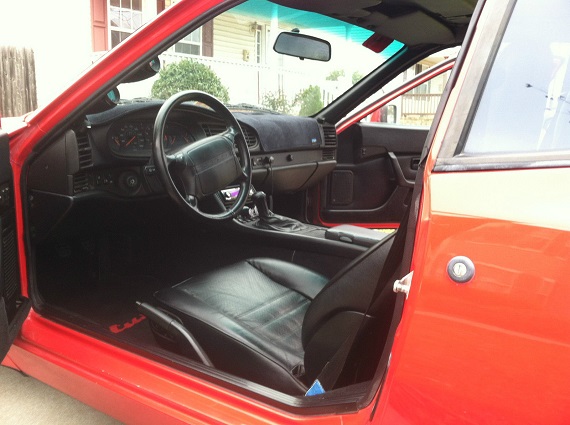 Up for sale is my 944 turbo. I bought this car as a project and for a daily driver. I have been through the car front to back and have done the following:

Replaced head gasket.
Sun roof gears replaced and slip clutch adjusted (works well).
Lindsey racing steam vent kit installed.
Head pressure checked and cleaned before reassembly.
Exhaust headers welded.
Fuel lines replaced with stainless braided.
Changed the front wheel bearings.
Replaced the flywheel due to bad studs for reference sensor, broken off).
Replaced wiring harness. Old one is intact just in rough shape (good candidate for rebuild).
Replaced battery cables.
New cycling valve.
Rebuilt Air Flow Meter (AFM)
New DME temp sensor.
New turbo temp switch (for the turbo auxiliary water pump).
New timing and balance shaft belts.
Lindsey Racing venturi delete and silicone vacuum line kit.
Lindsey Racing silicone intercooler boot kit.
New Throttle Position Sensor (TPS) and resealed throttle body.
New cap/rotor/wires/plugs.
New dash cover.
New starter.
New exhaust downpipe.
New clutch slave and master cylinders. Clutch is like new and works perfectly.
Engine computers both checked and upgraded as needed.
Lindsey Racing boost enhancer.
Authority chipset.
Lindsey racing wastegate shims.
Pillar boost and Air Fuel Ratio gauges.
New bosch alternator
Armrest console replaced
Car is wired for an amp/system
I have a pile of receipts for the above items.

Update: I forgot a couple things last night and remembered today while driving it to work.
New engine mounts
Wheel alignment
New accessory drive belts
New fuel injectors from five-o-motorsports

PCA member and enthusiast/mechanic. Car is upgraded modestly to provide a responsive, dependable driver. Mileage will go up as this is my daily driver. The car has 17″ wheels. I love the car and it has been great to me. Selling due to military relocation. Car has some scratches and normal wear. Has been repainted and shines well. The car does not leak, it has some seepage but no drips. Feel free to ask any questions. Thanks! Mike 703-789-0835

Couple videos of the car at the links below: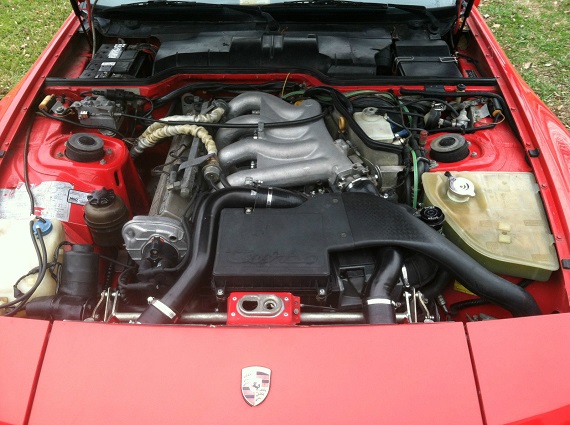 It's amazing to me that nearly three decades on (only 12 months away!) it's still hard to beat the performance package that is the 944 Turbo. Well engineering and stout, many of these turbo wonders are still alive and doing very well, thank you very much. They're also still very popular as an entry level performance Porsche, and it's easy to see why. Compared to mid 1980s 911s, the 944 Turbo will out accelerate, out turn, out brake and carry more than the more famous brother. It'll also get better gas mileage and depending on who you talk to, is cheaper to own and insure. It's also much cheaper to buy, perhaps inexplicably. But finding good examples are key, and maintenance trumps mileage as it does with many of these complicated cars. This model has more owners and higher mileage than some that come to market, but the color combination is very popular and the list of maintenance performed is impressive. If it's done right, this should save you some money long term. Undoubtedly the dash cover is hiding some cracks and the Boxster/Cayman wheels are a little too new for the design in my opinion, but overall this looks like a pretty solid package at under $10,000.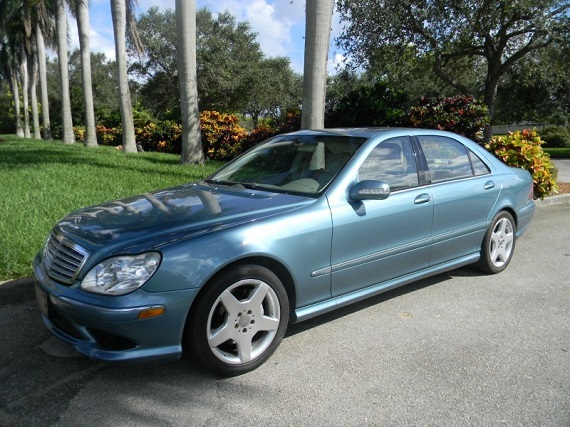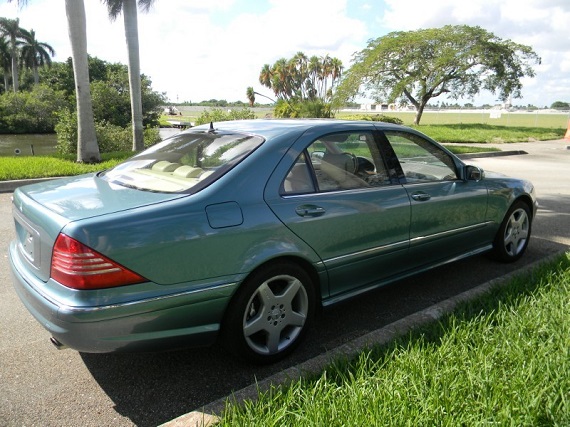 Year: 2003
Model: S600
Engine: 5.5 liter twin-turbocharged V12
Transmission: 5-speed automatic
Mileage: 114,375 mi
Price: $10,750 Buy It Now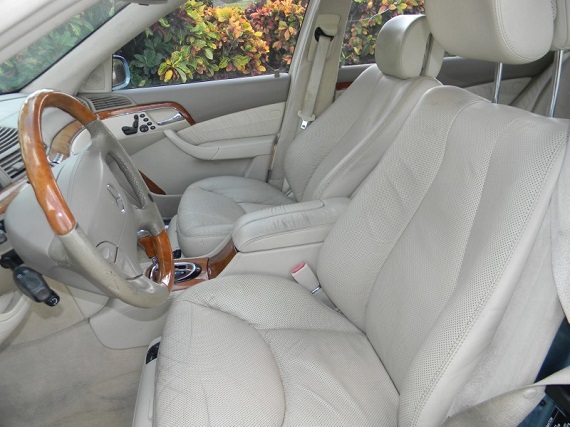 2003 Mercedes-Benz S-Class S600

**This 2003 Mercedes-Benz S600 is loaded with a V12 engine producing 493 horsepower and 600 ft-lbs of torque, is equipped with the rare AMG Sport package, navigation, keyless go, rear reclining seats, goes 0-60 in 4.5 seconds, has a clean Carfax, and is priced below market!**

**Call 888-730-5550 for any questions or to make an offer on this vehicle! We finance and ship to all 50 states! Comprehensive extended warranty eligible!**

**Finance for $163/mo for 72 months with approved credit**

This S-Class is fully loaded with:

– V12 "600" engine: 493 horsepower, 600 ft-lbs of torque, 0-60 in 4.5 seconds, faster than a Maserati Quattroporte!

– AMG Sport package including AMG wheels and AMG body styling, a $5,000 option!

– Navigation

– Keyless Go

– Rear luxury reclining seat package

– Rear sunshades

– Leather and wood steering wheel

– Heated and cooled seats

– Chrome door sills

– Clean no accident Carfax report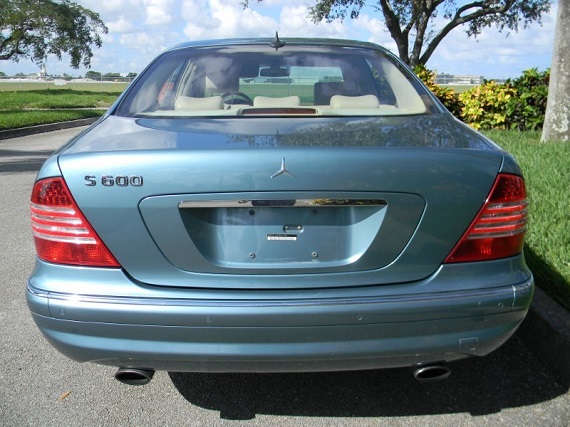 When it comes to luxury, $10,000 gets you into many generation-old luxury cars. Generally, my favorite are the D2 Audi A8s; attractive, sporty and reasonably reliable, they're a smart choice. But it's not hard to argue that many of the S-Class Mercedes-Benz models aren't a smart choice too given the price per luxury item you get. And, when talking about this particular S600 model with it's twin-turbo 5.5 V12 under the three-pointed star, it's even more hard given the nearly 200 horsepower advantage it has over the lowly 310 horsepower A8. That's right, with 500 horsepower (give or take), you can win every overtaking on highway race you want to with this luxury rocket. But at it's heart it's also a mega-lux S-Class. This car is a very nice and rare color combination for an S-Class in Wedgewood Blue with the AMG wheels. There are some trim issues, but overall the balance of performance and luxury in this car is simply amazing – probably about as amazing as the next repair bill will be. But the ride to the repair shop will be oh so silky-smooth!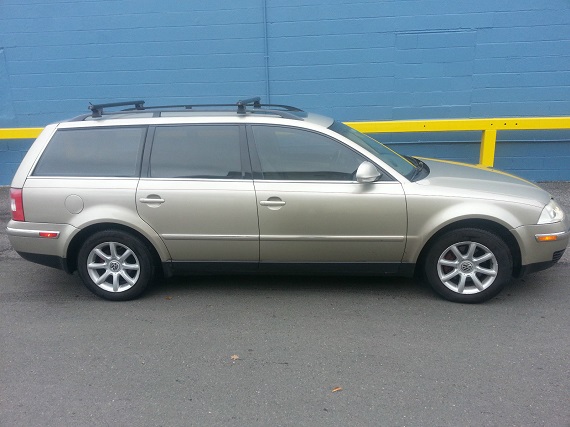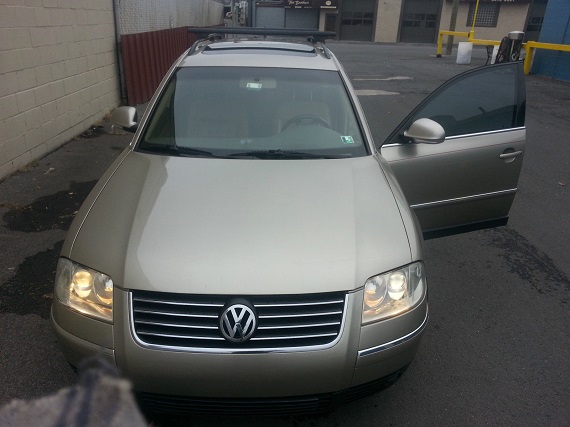 Year: 2004
Model: Passat GLS TDi Variant
Engine: 2.0 liter turbocharged inline-4
Transmission: 5-speed automatic
Mileage: 107,552 mi
Price: $7,000 Buy It Now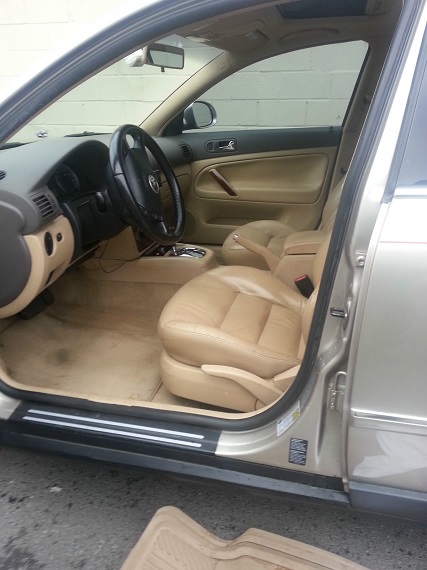 HI V-DUB LUVERS. I BOUGHT THIS CAR NEW IN SPRING 2004. IT'S A SECOND CAR USED FOR SUMMER TRIPS TO CANADA. IT HAS BEEN GREAT. ENGINE PURRS, BODY IS CLEAN. ONLY ONE FENDER BENDER 2 YEARS AGO IN MY DRIVEWAY BY MY WIFE!!, REPLACED FENDER AND PL;ASTIC GRILL. OEM PARTS. NEVER HAS BEEN IN AN ACCIDENT, NO AIRBAG DEPLOYMENT. PAINT IS GREAT, I NEVER DROVE THIS IN SNOW – I HAVE A 4WD FOR THAT . I HAVE DONE ALL THE REQUIRED OIL CHANGES AND FILTER CHANGES. CHANGED TIMING BELT AND WATER PUMP AT 90.000 MI. THE UNDERSIDE IS RUST FREE AND LOOKS GREAT! I PUT A HITCH ON IT TO USE ONE OF THOSE REAR BUMPER CARRIERS.I HAVE ALWAYS USED A WEATHER TECH CARGO LINER IN THE BACK. THE CAR IS FAST, HANDLES LIKE A DREAM AND BURNS NO OIL. I HAVE USED SYNTEC SINCE THE BEGINNING. OWNERS MANUAL AND 2 KEYS INC. FEEL FREE TO ASK ANY QUESTIONS…..THX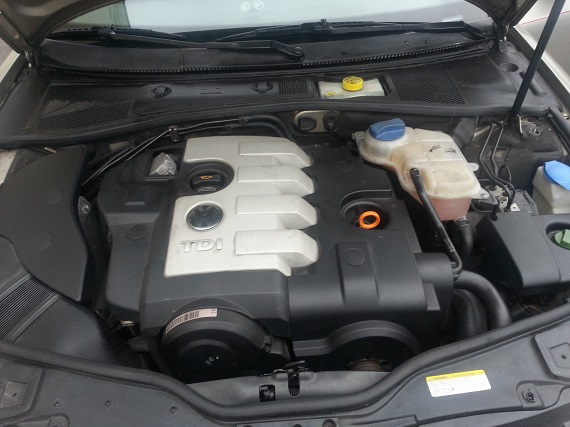 Of course, performance isn't all about straight-line and cornering; if you want to stretch your mileage and keep your gas card looking new, few can do it like the Volkswagen TDis. For under $10,000 you can find a mix of New Beetles, Golfs and Jettas – most with 200,000 miles and a few dents and dings. But for the really practical hypermilers there's the Passat TDi Variant to bring your family along with witness your madness and refusal to stop at any gas stations firsthand. In all seriousness, these TDis command a serious premium in general over gas models – and rarely are the miles low. This one owner Wheat Beige B5.5 GLS model has nice BBS alloys and leather interior with lower mileage; a rare combination. This is a case where the automatic wouldn't be the end of the world for me – but truth told, I would prefer one of the very rare manuals. The condition does appear to be very good overall on this car though and the seller won't likely have a problem getting their asking price for the right party. Many of the later B5.5 Passat TDi Variants are still pushing $10,000 or more. Gas is cheap right now, but it won't always be – and when the bills start adding up, the 40+ m.p.g. these family haulers are capable of will leave you smiling.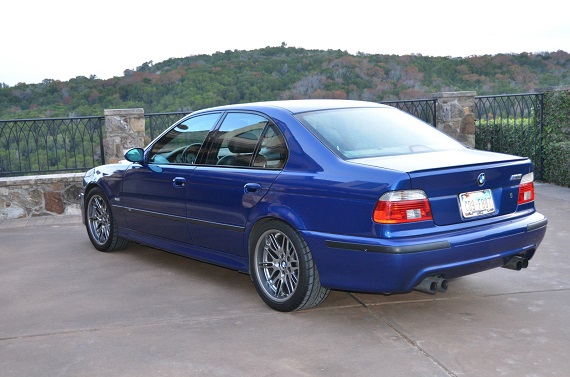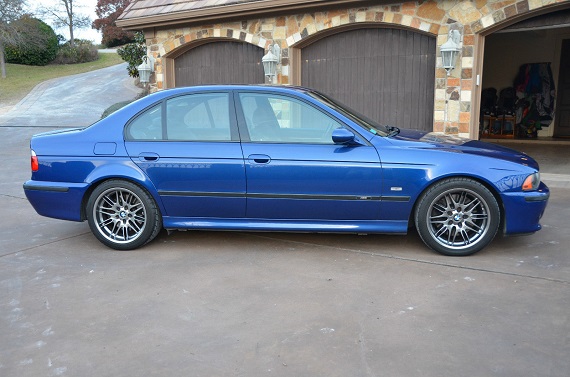 Year: 2001
Model: M5
Engine: 4.9 liter B8
Transmission: 6-speed manual
Mileage: 125,000 mi
Price: $13,300 Buy It Now
I'm selling my beloved M5 after five years of happy ownership. The car runs great and has no leaks, electronic or mechanical issues. I've had it regularly serviced here in Austin at Phoenix Motor Works on W. Sixth St. They know the car well and can attest to its service records and fine condition. This car offers extraordinary performance for what you pay for it, fully depreciated. I had planned to keep it for another 100,000 miles, but my wife wanted a family car after I bought a new 911 for myself. Its garage space will be taken by a new Mercedes E63 AMG wagon.

Cosmetically, the paint is in excellent shape except for various small rock chips in the front bumper paint. The wheels have very few scrapes. The black leather is in outstanding condition on the front dash, has a bit of dryness in the back seats, and has the normal dryness and cracks on the front seats. There is a dent above the left front wheel from a deer that ran sideways into the car. It happened four years ago and never bothered me enough to fix it. The pictures show it pretty well. Otherwise, the car has been consistently garaged day and night while I've owned it, except for one year when I parked in an exposed lot while at work. It has never been in a wreck of any kind while I've owned it, and to the best of my knowledge, never was beforehand.

The Nitto tires are less than a year old. All else is stock. It comes with premium leather throughout, sunroof, 6-disc CD changer, navigation, and all the performance bells and whistles of an M5.

This is my fourth 2001-vintage BMW after owning a 528 and a 540 wagon when living in Europe and a 330i here in the U.S. This is my favorite of the M5 body styles, and I think it rocks in blue. I've had great experiences with the 2001 BMWs and regret that this will be my last.

I hope this finds a great new owner. It's available for immediate sale and local pickup only. Please only contact me if seriously interested.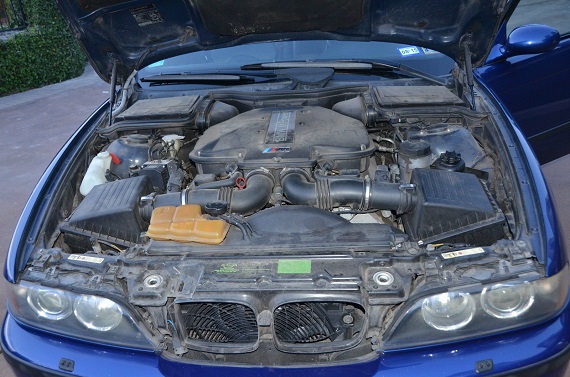 When I started this writeup, I was looking for a BMW M3 sedan – but many are automatics, modded poorly and beaten and with high miles. My next though was the twin-turbo 335i E90 – no luck there, many are still well above $15,000 asking price. On a whim, I typed in M5 to see if a E34 was kicking around. No, not today – but if you're willing to eat Ramen for the next year, you could have this E39 M5. Okay, so it's stretched the budget well above 10K, but these E39s are an absolutely unbelievable performance deal that offer plenty of 4-door practicality. With 400 stampeding horsepower, a manual transmission and rear wheel drive, it's the natural dual-purpose executive sedan that can take a client to lunch on Friday, and then make him lose it at the track on Saturday. It's also my favorite E39 M5 color of Le Mans Blue. Sure, there's wear and tear and as with the S600 repair bills will likely be big when something breaks. But this car looks honestly presented by an enthusiast and overall strikes me as a great deal at $13,000. Out of this group, I think it might be the car I spring for too – even if it put me in some debt. Which would you choose and why?
-Carter