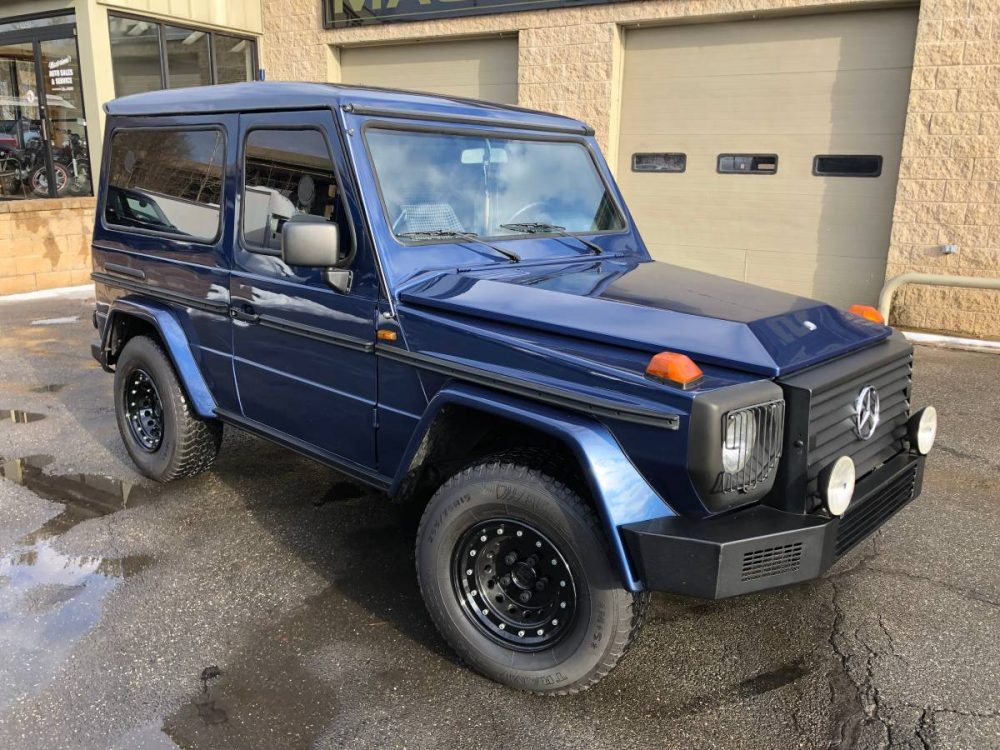 Just when I thought I've seen everything. Mercedes-Benz G-Wagens have had a long history of use by police and military units, but this one might take the cake as one of the most unusual special builds I've seen on one of these. This is a 1984 280GE that was outfitted for the police tactical unit EKO Cobra of the Austrian Federal Ministry of the Interior. Built by the Austrian company Achleitner, this G is not only fully armored and bulletproof, it also has a full 360-degree gunner seat, a roof turret and port holes out of all the pieces of two-inch thick glass. All of this while looking like a somewhat civilian G-Wagen. Whatever EKO Cobra did or planned to do with this thing, they weren't playing around. Now somehow and someway, this literal tank of a W460 made its way to Massachusetts and is up for sale to the general public. The thing is, this 280GE has to be close useless in most situations and at this asking price, will have even the biggest G fans scratching their heads.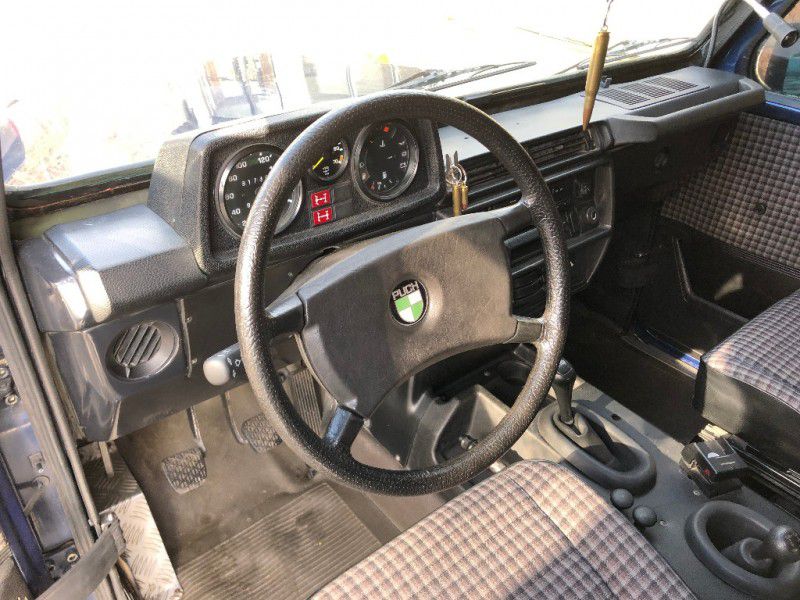 Year: 1984
Model: 280GE
VIN: 46023217901281
Engine: 2.8 liter inline-6
Transmission: 4-speed manual
Mileage: 61,739 km (38,362 mi)
Price: $50,000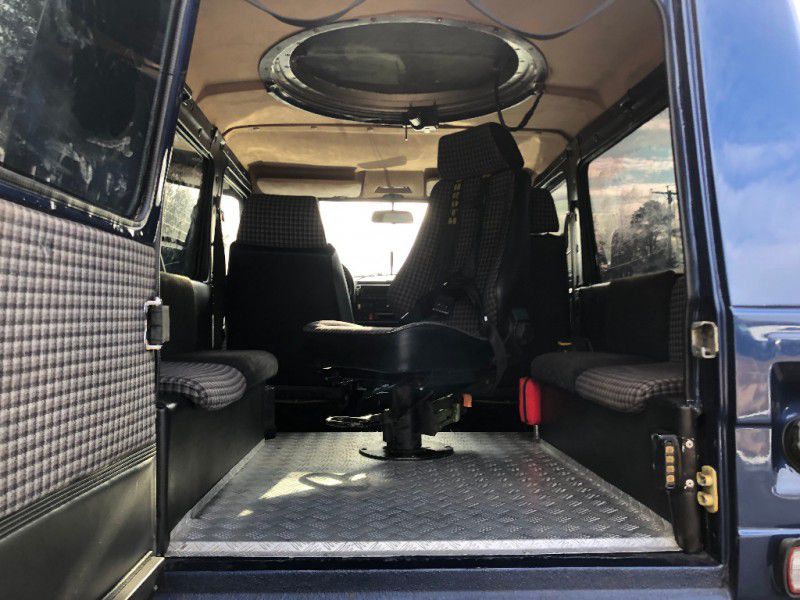 Here on consignment: no expressed warranties or guarentees. Runs and drives well. This is the real deal…completely armored and bulletproof. This is not only a bulletproof SUV, it is a bulletproof G-Wagen. This vehicle is super clean, much recent service, low documented mileage, and has always been in climate controlled storage. Rare oppertunity to one a one of a kind piece of history. I do not have financing options for this vehicle so secure your own funds… interesting trade or partial trade considered.

38k Miles, odometer reads in kilometers so its 61k km
280 6cyl
5 speed manual transmission
Walk on hood thick guage steel
Bullet proof glass and body
Kevlar floor protection
Explosion proof mesh in fuel tank
Bullet proof and deflecting grille
Thick guage bumpers front and rear
Bead lock wheels with ABS run flat inserts
A/C
360 degree rotating Recaro gunner seat
Gunner seat has Schroth 4-point harness
Seats 7 with seatbelts in 3 seats
Roof Turret
Offensive gun ports in side glass on 4 windows
New tires
Recent tune up
New battery
New fuel pump
New crank sensor
Runs and drives well
Hella fog lamps
Clean MA title
much more

All Scheduled Maintenance.
Always garaged.
Custom wheels.
Looks & runs great.
Low mileage.
Must see.
New tires.
No accidents.
Non-smoker.
Runs & drives great.
Very clean interior.
Well maintained.
https://www.mastroautosales.com/inventory/view/11652409/
Need to say, this is one of the wildest cars, let alone G-Wagens, I've ever come across. When I first saw it, I thought it was built to be some kind of cartel vehicle because of its civilian looking exterior and rough-looking interior that isn't aging well. Most of the windows are starting to delaminate and crack, as well as leak water. I still can't believe this thing actually has a gunner seat inside of it and of course it is plaid and matches the front seats. The roof portal hole isn't that uncommon with military Gs, but to see one on a short wheel base civilian G is really odd. Outside, this W460 is actually quite clean and doesn't look to have any cosmetic issues at all. If you look at a lot of Gs, you do notice that this thing does look odd compared to all the other Gs with its large grille and bumper. The shape of the hood is also much different and I assume that is much thicker steel was needed to make it protective on some level. Of course, all of these means a ton of added weight that the already underpowered M110 has to haul around. These engines were only good for about 155 horsepower when new, so I can't even imagine how slow this thing is now with all the extra weight on this truck.
The asking price right now is $50,000 which seems a little high. From the research I've done, this 280GE was imported a few years ago and then was up for sale not too long ago for $29,000. So some black spray paint on the wheels and all of a sudden the price goes up $21,000. In all honesty, it's impossible to price something like this unless you take it to auction. You can try to compare to other 280GEs, but some will argue it is worth more because of the rarity or some will say it is worth much less, like myself, because it is borderline painful to drive. It has almost zero use to anyone that isn't a cartel member and the only reactions you'll get from it is at a cars and coffee when you open the rear hatch. Even if you try to take it offroad, any kind of soft ground will probably have this thing sinking because of how heavy it is. So at the end of the day, yes, I think this is awesome because of what it is, but actually owning it? No thank you.
– Andrew