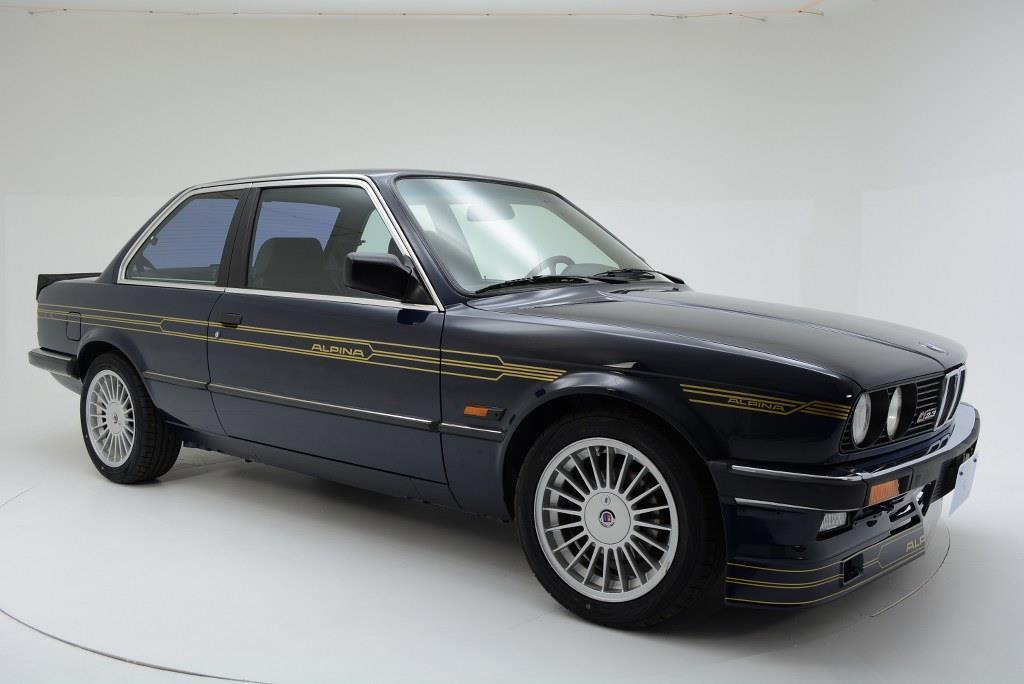 Alpina mania continues unabated on these pages. And why not? Rather than hastily assembled montages of aftermarket accessories or tasteless timepieces of a bygone era, Alpinas were artfully crafted bits of perfection. They were intended to be, and often were, as good as a BMW could get. The market has recognized this in their value, which when correctly presented far outstrips that of a normal – or even special – model from Munich. But that's led to a variety of half-baked, poorly presented or just plain questionable examples that pop up on a regular basis. Is today's ultra-rare C1 2.3/1 a case of the former, or the latter?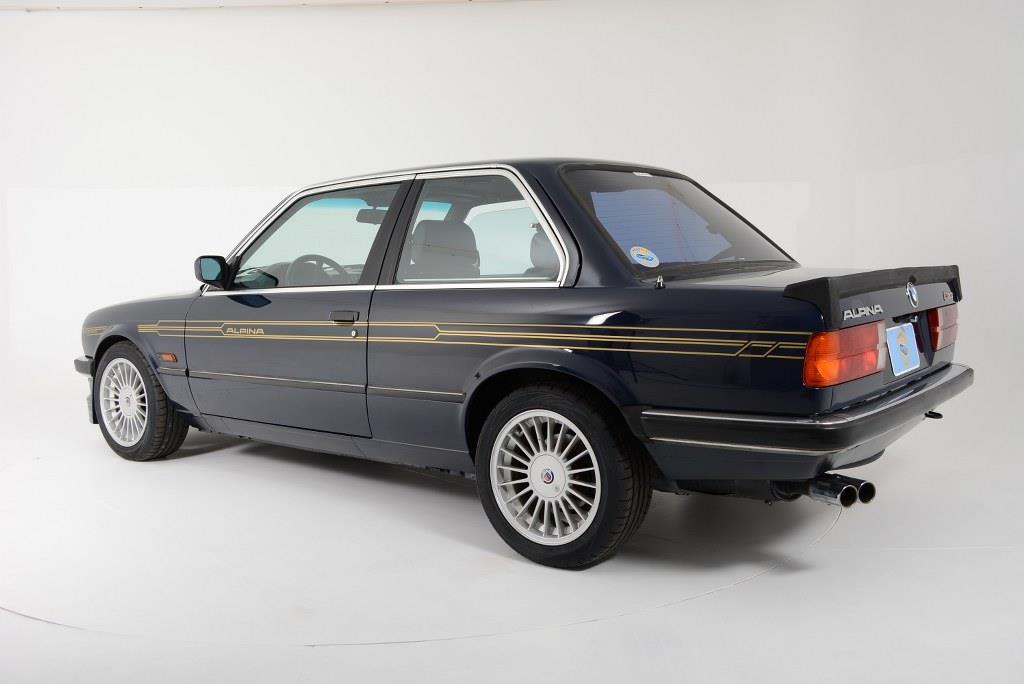 Year: 1985
Model: C1 2.3/1
Engine: 2.3 liter inline-6
Transmission: 5-speed manual
Mileage: 53,000 mi
Price: $45,000 Buy It Now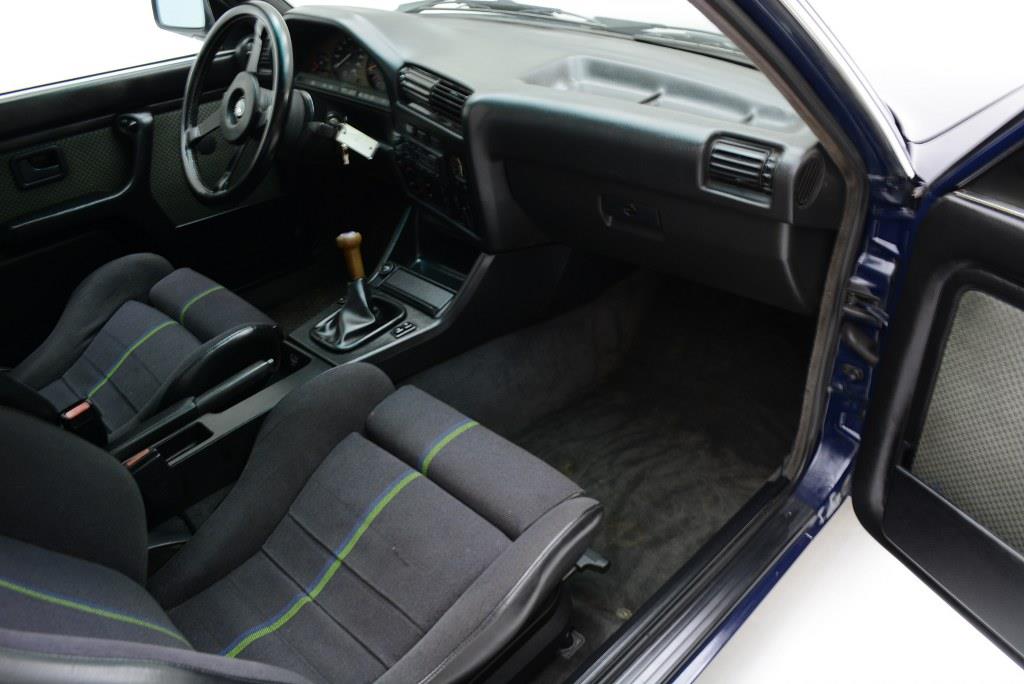 This 1984 BMW Alpina C1 2.3 has just over 86k kilometers (~53k miles) and was imported from Japan several months ago. The car is one of only 35 examples produced, and is powered by a 2.3L inline-six paired to a Getrag 5-speed manual transmission. We refreshed the cosmetics and serviced the engine in preparation for sale. The car has been driven under 100 miles since arrival, shifts smoothly and handle well. Service records from the recent work are included, and the car is sold with a clean PA title.

The Lapis Blue paint is in nice shape, and was wet sanded by local detail shop after arrival from Japan. In addition, small chips on the edges of the front lip there panted. The body is straight with no visible dents or dings.
This E30-based car features Alpina's familiar exterior treatments including a deep front spoiler, black rubber rear spoiler, and signature stripes .The glass is clean and clear, and all the lights work correctly including the fogs below the front bumper.

The car came equipped with ventilated four-wheel disc brakes and 16? twenty spoke alloys.
The suspension consists of MacPherson struts up front, semi-trailing arms at the rear, and coil springs with Bilstein shocks on all four corners. The car is said to track straight and provide responsive handling.
Alpina interior features include Recaro sport seats with striped cloth inserts, a leather-wrapped 4-spoke steering wheel, and a wooden gearshift knob. The seats show little wear for their age and some slight fading,
The branded gauge cluster plate is a nice touch, and all the gauges, lights, and power accessories are said to function properly. The seller notes that the odometer currently reads 86,720 kilometers (53K miles).

Interior plastics are in good shape with no apparent cracks, and the wooden shift knob is capped with an Alpina logo that looks well-preserved. Note the original Blaupunkt radio.

The Alpina plaque is shown above and is mounted forward of the shifter.

The M20B23 2.3L inline-six is said to be original and has recently undergone a thorough detail. The engine utilizes a Bosch LE-Jetronic fuel injection system and is paired to a close-ratio 5-speed Getrag gearbox. Output numbers were advertised at 170 hp when new. The rear muffler is worn and was repaired but eventually will need a replacement.

The seller had the car inspected by BMW specialists European Auto Repair in Philadelphia , PA upon arrival in the US. The car had been driven sparingly in Japan, and any reliability issues were properly addressed. The work performed included removing and cleaning the fuel tank, as well as replacing the fuel pump, fuel sending unit, vacuum hoses, throttle positioning sensor, and spark plugs. The distributor cap and rotor were also replaced.
The VIN plate shows that chassis #C110110 was built at Alpina's facility in Buchloe, Germany and was destined for delivery in Japan.

The underbody is clean and shows no signs of major corrosion. The seller notes the car has a current United States title, license, registration, and has been fully serviced and safety inspected.

Financing is available to qualified buyers!!!
This vehicles vin number is: WAPC123014C110110
This vehicle was legally imported from Japan and currently has a valid PA title.
We also offer nationwide shipping for this vehicle. Please contact us for a quote.

Please keep in mind you are bidding on a pre-owned vehicle. Everyday driving can cause minor chips, dings or scratches on a vehicle. Unless otherwise noted in our photos or description these items are minimal, but may exist in some cases.If you have any questions about this or any of my other auctions please feel free to contact me at 267-471-6561 Thank you for your interest and I look forward to hearing from you.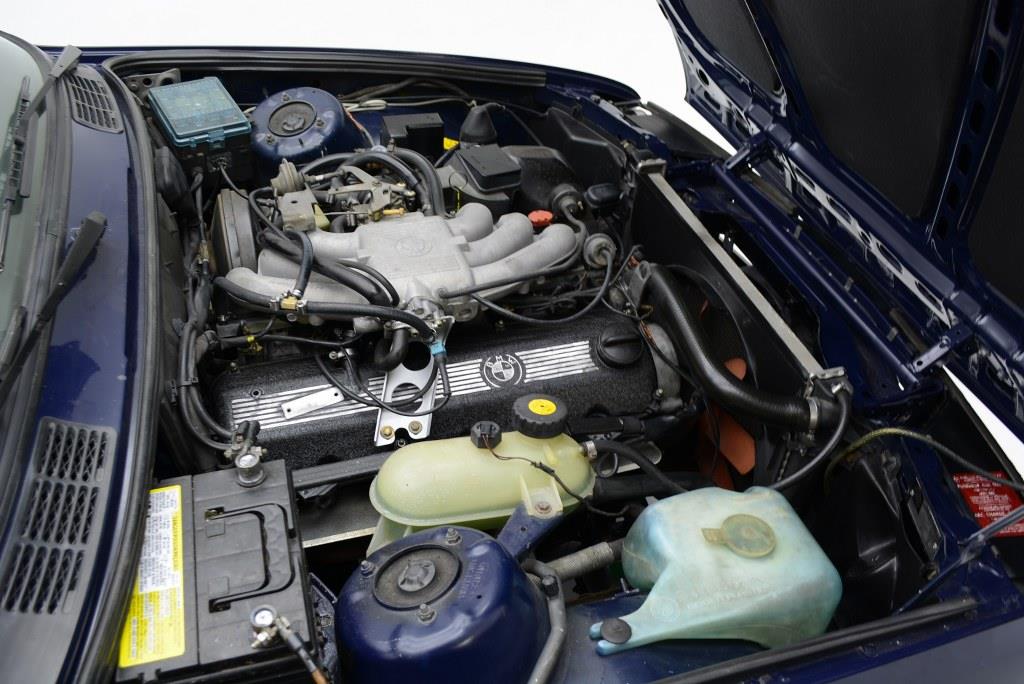 The Alpina Archive does not list #110 in its archives, but the numbering does conform with the chassis numbers. One interesting aspect of the C1 2.3/1 was that it was originally sold as a knockdown kit for dealers to install, but once Alpina began producing their own cars as a manufacturer, the 2.3/1 went in house. Because of this transition, legitimate Buchloe-produced 2.3/1s are somewhat rare with only 35 claimed completed. This car wears a correct Buchloe "WAP" VIN rather than a BMW VIN, an indication it was in the limited group. The M20 engine was later upgraded into the 2.5 and 2.7 models. In terms of performance, this is towards the low end of the E30 totem pole in the Alpine world, but 170 horsepower in a lightweight chassis isn't exactly pokey, either. How does this car compare to last week's Japan-import C2 2.5?
Condition and originality are the king here. Outside of window tint and minor wear to be expected in a now 32 year old car, this C1 2.3/1 is presented as an excellent example. Look wise there is little to tell the two apart outside of the obvious different tones; I'd admit to a preference for this car's Lapis Blue paintwork over the Alpine White. Second, the C2 had some questions about it's legitimacy specifically because of how it appeared in the archives. It's possible it was an error, but as there were several non-original items on it, due diligence was in order. Third, the mileage was the best part of double what the C1 2.3/1 here is. And lastly, it was an automatic instead of a manual. These items combine to justify the value of today's C1 substantially over last week's C2.
Additionally, we have a comp for this car. Last year I looked at a very similar Lapis Blue C1 2.3/1. That car had similar mileage and generally similar excellent original condition. The interior was slightly different, but the car was a legitimate build according to the Archives. Interestingly, it was apparently not one of the Buchloe-built examples, as is wears a "WBA" VIN rather than the "WAP" Alpina VIN, though this makes sense in the context that it was originally a Japanese-market car and those were assembled there. The asking price last year was an outlandish $99,000; unmet, and now with a new dealer, it remains available for $67,000 most recently, though bidding rarely seems to go much north of $25,000. Does this car justify a $20,000 premium? Rarity, condition and originality seem to be on its side. So, too, does the hot market for proper Alpinas. But I think it's still going to be tough to trade it at that number
-Carter