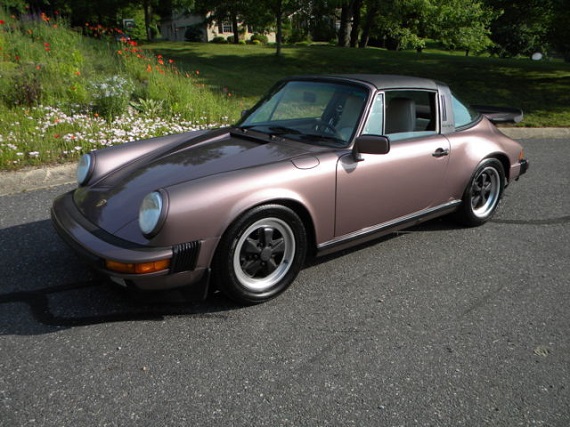 There have always been a lot of interesting colors available for the 911, but Cassis Red remains one of our favorites. It's not pastel, but it's not dull. It's bright, without being too flashy. For some it may come off as too pink for their tastes, but like many metallic shades it varies in sun and shade and always seems to provide interesting contrast. It also seems to be very popular on the Targa. Maybe the way in which the various Targa accents break up the color with black trim appeals to a lot of people, I'm not sure, but it does seem to be more popular on the open-topped 911s than on the Coupes. This one here complements that very nice exterior with a White leather interior. I can't say I'm a huge fan of a white interior in any application, but this is a rare combination for those who place priority on those things. So here we have a Cassis Red Metallic 1987 Porsche 911 Carrera Targa, located in Pennsylvania, with 74,770 miles on it.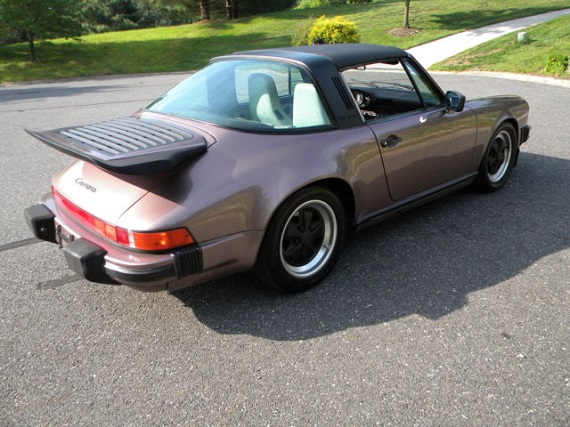 Year: 1987
Model: 911 Carrera Targa
Engine: 3.2 liter flat-6
Transmission: 5-speed manual
Mileage: 74,770 mi
Price: Reserve Auction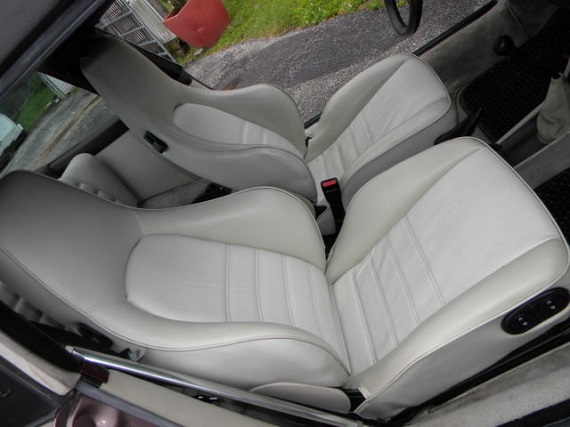 Rare Flamingo color, low mileage Porsche 911 Targa with sport seats

-Original 3.2 liter motor runs gret, no leaks no smoking

-G50 trans shift great

-Was painted in its original Flamingo metallic color code LY4Z. A few small chips from use

-Auto check shows 3 owners, zero accidents, 71k last reported miles

-Actual miles MD title

-White leather sport seats in great condition

-AC will need to be recharged, gone over

-Typical small crack in dash

-Everything else works great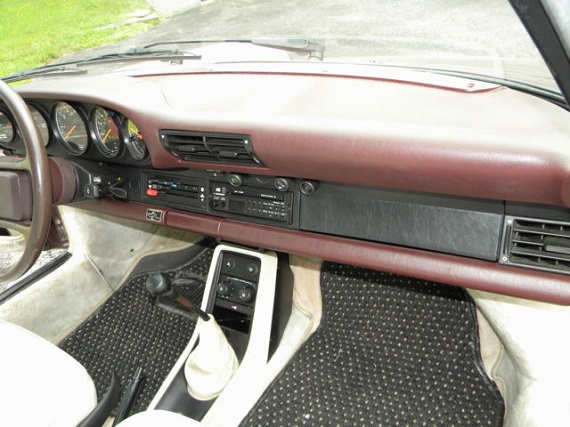 Somewhat curiously, the seller makes a point of talking about the color, how it's rare and how this 911 has been repainted in its original and rare color. All of those things appear to be true! Except that the seller has the color wrong. As most familiar with the 911 will know this is not Flamingo Metallic. We even get a picture of the paint code and accompanying color name, which makes the seller's confusion kind of odd. I would say it isn't a big deal since we can see what color it is and it matches the paint sticker, but when such basic information is incorrect then that does raise questions about other potential issues. So potential buyers may have to do a bit of their own homework. Everything looks good and this is an interior color that I have yet to see paired with Cassis Red. Typically we see a Burgundy interior; white provides a much different look. But that interior looks in very good shape, as does the paint. It would be good to know why it was repainted. With some of the legwork done this still could make for a very nice Carrera and right now bidding is very much on the reasonable side at $24,200. That won't meet the reserve, but perhaps someone can swoop in and get this 911 for a fairly good price.
-Rob