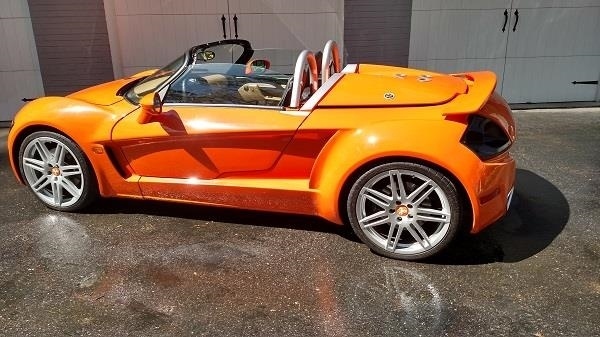 Many enthusiasts – this author and, in general, all of the writers at GCFSB included – complain that cars have gotten too complex, too heavy, too isolating. An increasing reliance on computer controls to save poor driving skills and reign in huge horsepower certainly produces impressive numbers on the track. But, somehow the charts of 'Ring lap times, superbike-embarassing 0-60 times and dyno numbers has taken an important aspect out of driving – the driver. However, at the same time that there has been an explosion of horsepower numbers and proliferation of computer controls, there has been a backlash of simple, enjoyable cars to drive. Models like the Elise proved you didn't need a 10 cam, quad turbocharged V20 to go fast. Utilizing a relatively cheap and reliable inline-4 and adding lightness, the Elise takes the electronics out and relies on you paying attention to everything that is going on in the car to go fast – yet, fast it goes. Similar cars like the Ariel Atom, Opel Speedster/VX220, BAC Mono and, yes, even the Mazda Miata have followed the same recipe. But we've got one today I'm betting you probably have never heard of in the YES! Roadster Turbo. As the engineers from Lotus did, the team of Funke and Will from YES! took some proven parts from the Volkswagen and Audi catalogue and dropped them into the middle of an aluminum frame, added some spice and styling that channeled the Audi TT, Opel Speedster, Lotus Elise, the Spyker C8 and a little Lamborghini inspiration and produced one cool little package: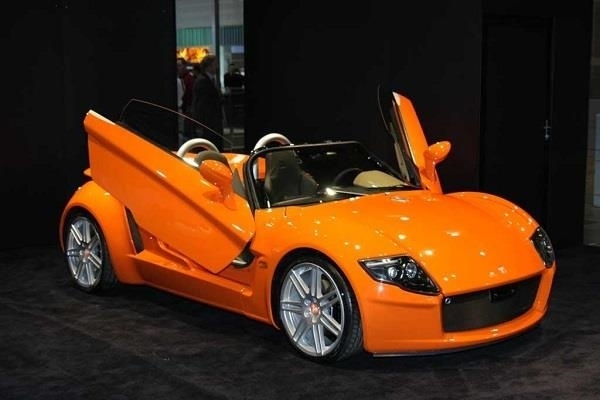 Year: 2008
Model: Roadster Turbo
Engine: 3.2 liter turbocharged V6
Transmission: 6-speed manual
Mileage: 3,558 mi
Price: Reserve Auction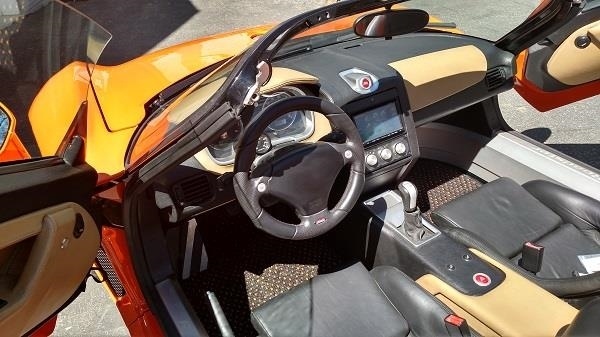 2008 Yes! Roadster Turbo For Sale in Winston Salem, North Carolina 27106

If you love one of a kind, high performance vehicles then this 2008 Yes! Roadster Turbo is perfect for you! This two door convertible is one of only three that are available in the US. It features a muscular and innovative styling that is dressed with Orange paint and complimented by a luscious two-tone leather interior. Powered by a mid-engine Audi 3.2 Liter, 6-cylinder motor that is turbocharged by German specialist HGP, as well as 6-speed manual transmission, this analog "driver's car" is ready to supply a fresh and fun driving experience. It comes with a Bespoke all aluminum chassis that is number 002, fully adjustable suspension with coilovers, and scissor doors that are hydraulically assisted. This car has won multiple awards at regional car shows and with only 3,558 miles you can rest assured that this Turbo Roadster will be capturing the attention of others for many years to come!

Funke & Will YES! is a small German manufacturer started by two engineers whose goal was to build a powerful, lightweight sportscar. Their main objective is evidenced by their nameplate YES! (Young Engineers' Sportscar). The first generation Roadsters were built in 1999 with several hundred units produced. 2008 brought the redesigned second generation that was much more powerful. This 2008 Roadster Turbo, model number 002, as well as a silver non-turbo model were displayed at the 2008 Chicago Auto Show for their American debut.

This Roadster Turbo comes with great options and features that cradle the balance between performance and appeal. It has A/C, turbo boost gauge, heated seats, and two-tone custom CoCo mats. Additionally, it comes with a Brembo braking system and almost new, Michelin Pilot Super Sport tires on alloy wheels. For your listening pleasure it offers a premium Kenwood audio sound system complete with a CD player. The convertible top is easily stowed in the front trunk.

This 2008 YES! Roadster Turbo has been very well maintained. Maintenance records available upon request. The only minor issues are a small oil leak that will need to be addressed as well as an exterior door switch that needs to be installed. The built-in navigation system does not work and may need a software update. However don't let these minor aspects fool you because overall this is an incredible collector, weekend, or track-day car. This rare and unique Roaster Turbo is priced very competitively and eager to show you what German engineering is all about. Call today for more information on how you can get behind the wheel of this innovative Roadster Turbo!!!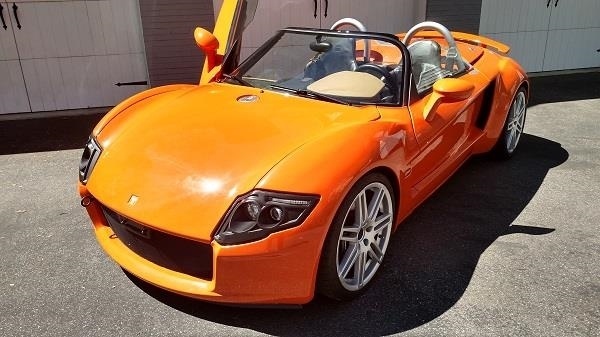 With only three in the United States, you're not likely to run across your two siblings anytime soon! The Roadster 3.2 Turbo was the top-of-the-line model for YES! in their short production cycle. Weighing in at about 2,000 lbs with 355 horsepower on tap from the turbocharged Audi 3.2 V6, performance was R8-worthy with a sub-4 second 0-60 time and if you shifted quickly you could hit 120 m.p.h. in a hair under 11 seconds. If you fancy a German Cobra, this is it. Yet unlike the Cobra, the speed comes with some modern conveniences; a nice radio, air conditioning and heated seats. With low mileage and in near perfect condition, this is a great occasional car that will draw some serious attention wherever it goes and has the chops to back it up. While the funky YES! may not have been a sales success, to me it marries the performance of the R8 with the promise of the TT in a neat looking package. In many ways, this is the car that the Mk.1 TT probably should have been. If you love the Elise but like German cars even more, this one is certainly worth a look!
-Carter