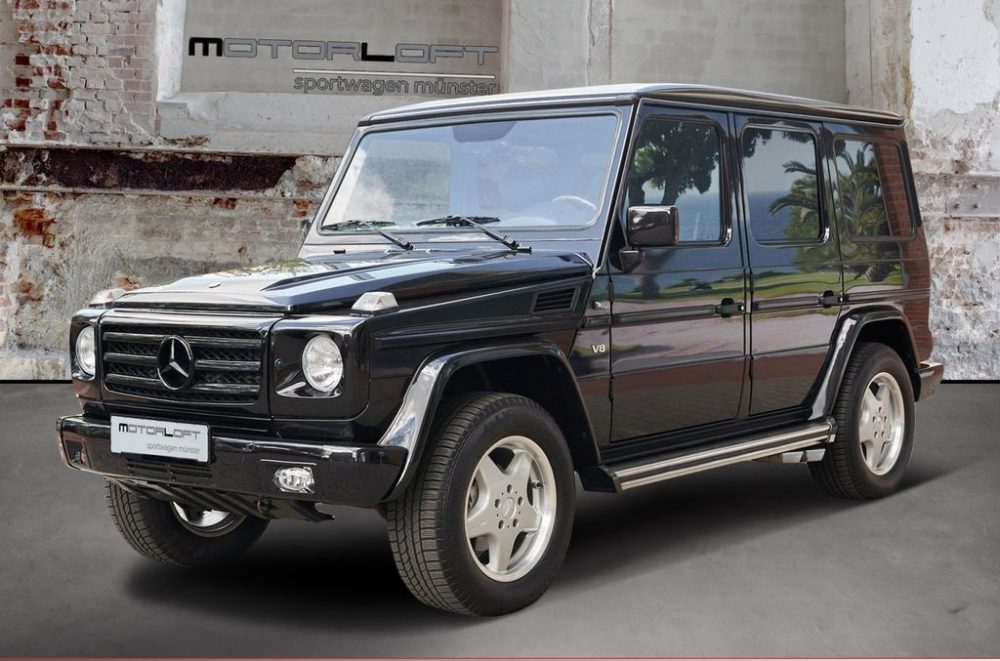 The year is 2023 and I'm still discovering vehicles that I always thought existed, but could never prove because I had never actually seen one. That changes today with the 1998 Mercedes-Benz G43 AMG. Yes, G43. This is a W463 with the AMG-tuned 4.3-liter M113 that is most known for being in the C43 AMG. The selling dealer claims this was built for the Japanese market and resided there until imported back to Germany in 2019. Stated production was just 10, and I am inclined to believe that given I've never actually seen one before. I love it.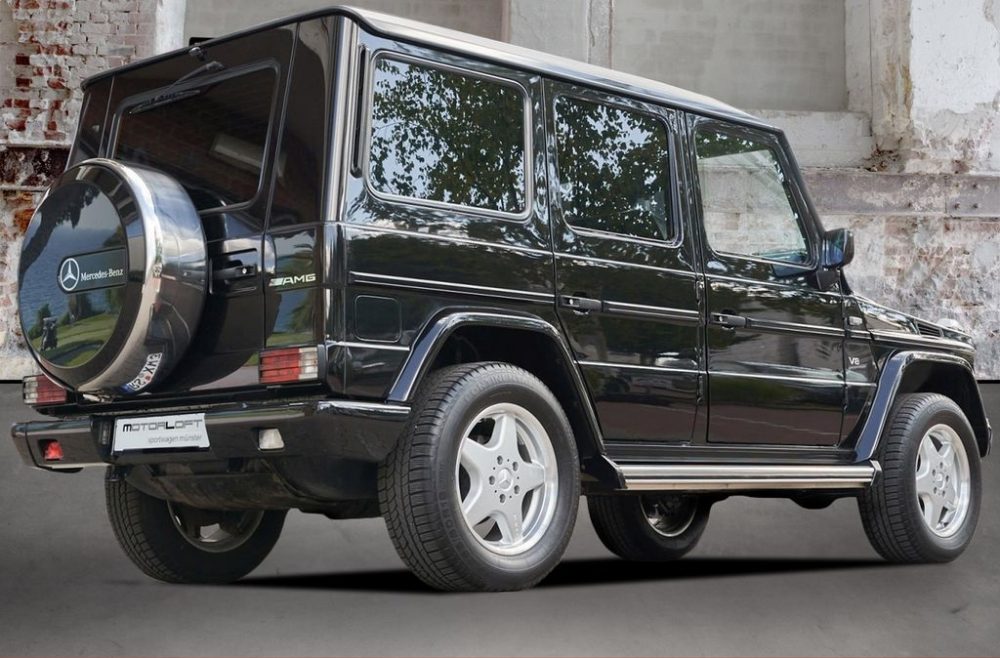 Year: 1998
Model: G43 AMG
VIN: N/A
Engine: 4.3 liter V8
Transmission: 5-speed automatic
Mileage: 156,000 km (96,933 mi)
Location: Münster, Germany
Price: €57,990 ($61,284)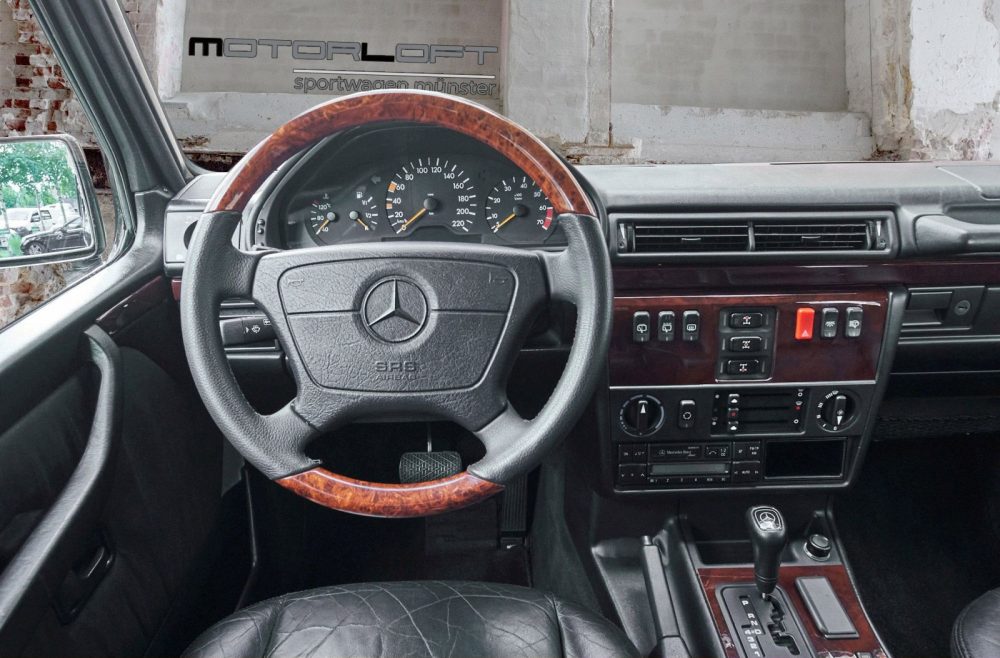 We offer you a very beautiful and rare classic. This G class is one of only 10 built G 43 AMG with the 4.3 liter 8 cylinder engine. The first delivery of the G Class was Japan, in 2019 the vehicle was imported to Germany. Since the G 43 AMG has been in Germany, extensive maintenance work of over €17,000 has been carried out, all invoices and papers are available. The G Class has the following equipment: front spring stronger, stage 1, electric sunroof with lifting function, heated windscreen, air conditioning, seat heating for driver and front passenger, heating for the rear bench seat, fender flares in body color, spare cover in stainless steel, front seat electrically adjustable left and right, footboard on the side, Black leather interior, glossy brown root wood trim,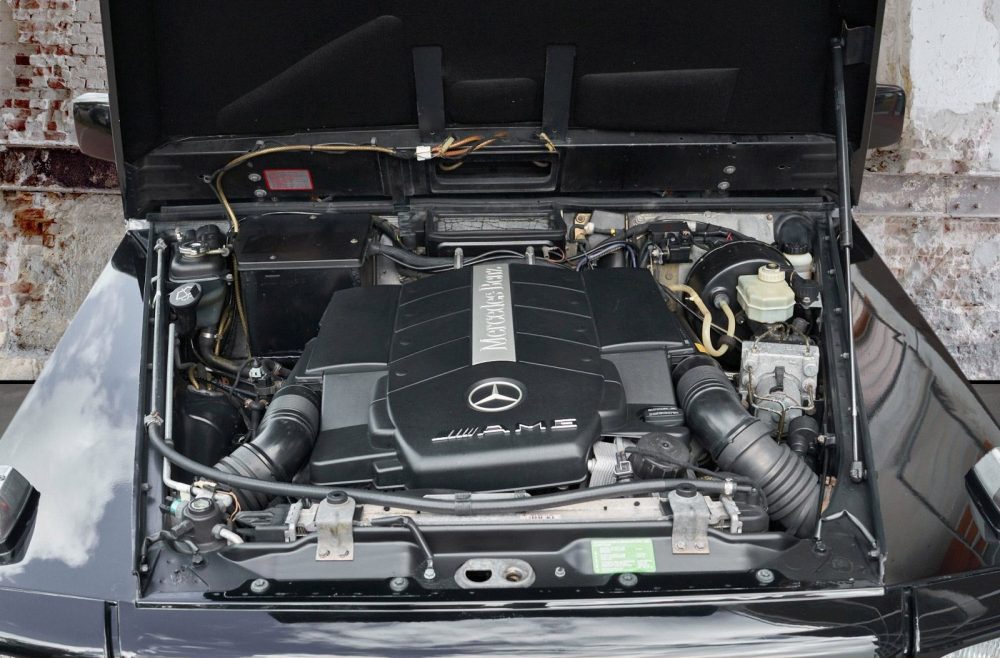 I love this. The W463s from 1996 to 2001 are some of my favorite builds given they have all the modern equipment and still are totally reasonable in terms of running costs. Not the mention you have the classic 18″ AMG wheels on this that are very period correct. I don't love the retrofitted later grille, but I suppose I could live with it. Inside, it's really spotless for almost 97,000 miles. The smaller AMG M113 should still be good for around 300 horsepower and 300 lb-ft of torque, so no problems with power compared to the inline-six trucks from the same era. It even looks like they might have pulled the front brakes from AMG as well.
All this cool stuff and rarity isn't cheap – a little over $61,000 translated to American bucks. That kind of money will buy you a lot of nice G55 AMGs and well as the AMG-modified G320s as well. Compared to that, this one is probably priced pretty fairly. I know 99% of the population won't get it outside of the nerds like me, but so be it.
– Andrew