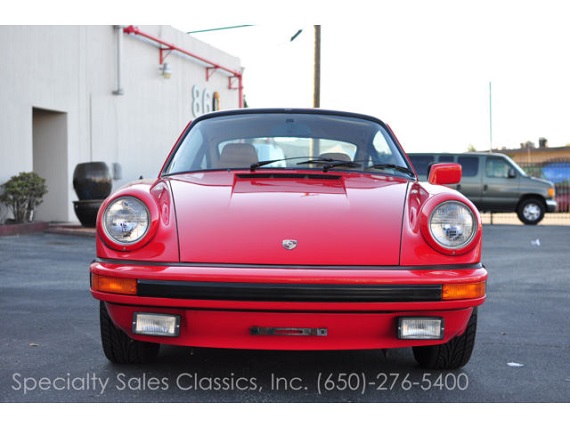 For any prospective buyer of a classic 911 there inevitably comes a decision to be made about whether to get a 911SC or a 3.2 Carrera. These cars share enough similarities that in some cases a buyer may decide based simply upon availability. These are, after all, 30-year-old cars so the numbers of excellent examples are dwindling. But what if a good example of each is available, nearly identical in appearance and for similar cost? Now the decision-making process becomes a bit more difficult and it's precisely the dilemma we feature here: a 1979 Porsche 911SC with 29,900 miles and a 1988 Porsche 911 Carrera Coupe with 57,750 miles. We'll begin with the 911SC: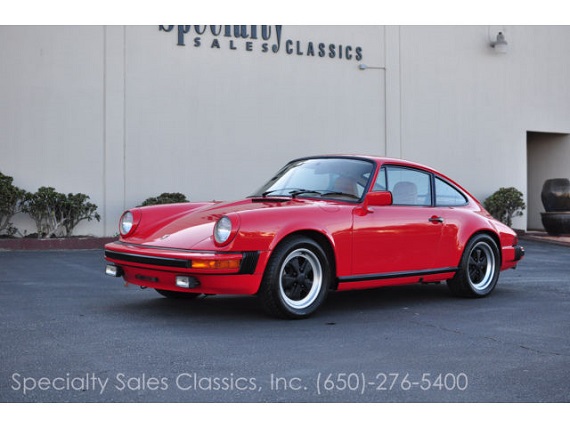 Year: 1979
Model: 911SC
Engine: 3.0 liter flat-6
Transmission: 5-speed manual
Mileage: 29,200 mi
Price: $39,990 Buy It Now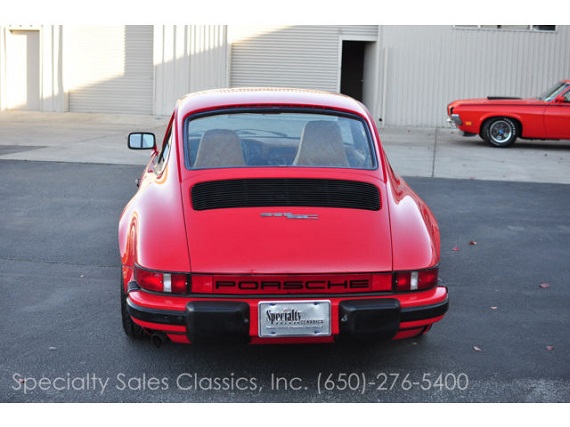 This 1979 Porsche 911SC two door coupe (Stock # 30860) is available in our Redwood City, CA showroom and any inquiries may be directed to us at 650-276-5400 or via email at Sales@SpecialtySales.com.

Outstanding 1979 Porsche 911 SC

New to our Redwood City showroom is this 1979 Porsche 911SC two door coupe with its factory red paint as well as its factory tan interior. In fact, this incredibly rare survivor is completely stock from bumper to bumper and it's 3.0L flat-six engine sounds as good as the day it left the factory. It also has its original 5-speed manual transmission plus the factory installed A/C and sunroof, plus this beauty has a mere 29,200 original miles on the odometer.

Completely Stock w/ 29,200 Original Miles

This 1979 Porsche 911SC is a two owner vehicle that has been kept 100% stock throughout its lifetime. The photographs really don't do it a bit of justice because the paint is nearly flawless and so it the factory interior as well. This beauty is a true beast out on the open road and it's hard to believe that this survivor is almost 35 years old!

An Unbelievable Purchase Opportunity

If you've been on the market for a true survivor, then we can virtually guarantee that this 1979 Porsche 911SC is the nicest available on today's market. Come see this one for yourself before its gone forever, because collectors will not overlook this true gem for very long. For more information about this vehicle, visit our Redwood City, California showroom, give us a call, or email us at Sales@SpecialtySales.com. Be sure to mention stock # 30860 as well.

The information presented for this vehicle is deemed reliable, but is not guaranteed as a basis of purchase. The Buyer should make a thorough, independent inspection and investigation of the vehicle prior to purchase.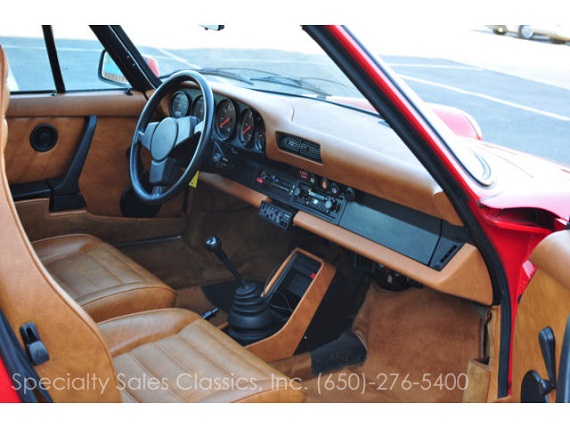 While a Red 911 is hardly a rarity, it is less common to find one with a Tan interior rather than the more standard Black. It's a fantastic combination and here, on a car nearly 35 years old, it looks fantastic. With less than 30k miles on the clock this is one of the lower mileage SCs we're likely to come across and it is priced accordingly. At $39,900 this seller is looking for top-of-the-market value and that price really highlights the recent appreciation the 911SC has seen over the past few years. Still, the SC was the car that solidified the 911's spot in the Porsche lineup so for the nostalgic buyer that fact alone may be worth a bit more. The 3.2 Carrera we will see next comes across as nearly identical: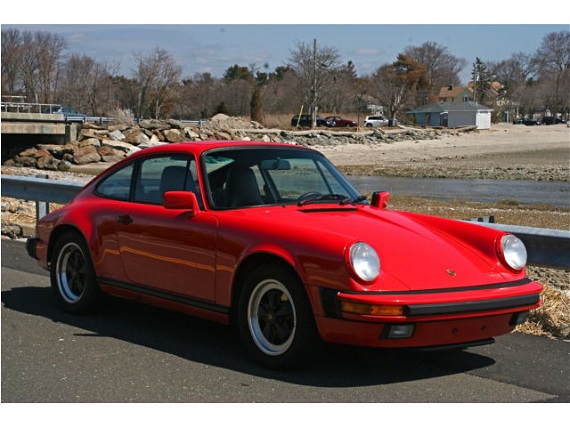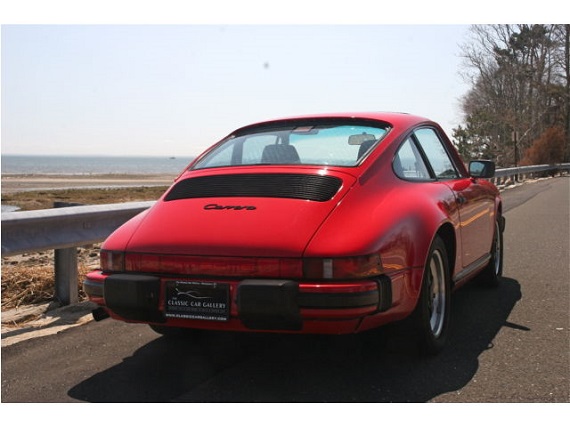 Year: 1988
Model: 911 Carrera Coupe
Engine: 3.2 liter flat-6
Transmission: 5-speed manual
Mileage: 57,750 mi
Price: $44,900 Buy It Now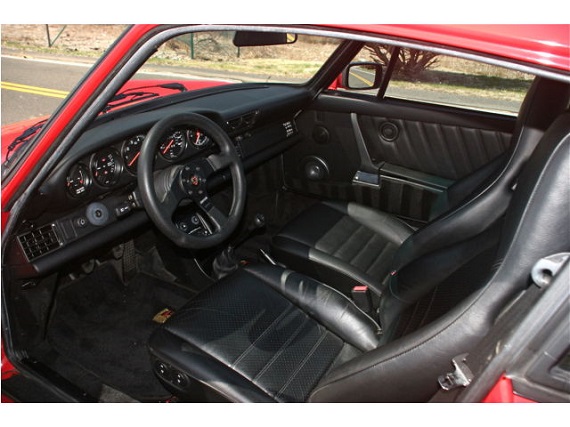 1988 PORSCHE 911 COUPE "OWNED BY PCA MEMBER, EXTENSIVE RECORDS, 57,750 MILES, GORGEOUS!!!"

VIN WP0AB0913JS121377

The Classic Car Gallery is proud to offer this stunning 1988 Porsche 911 coupe. This car has been enthusiast owned her entire life, has extensive service records, and may be one of the best on the market today. The GUARDS RED paint is in great condition, with great shine and luster. The BLACK LEATHER interior is likewise in amazing, "time capsule" condition, the leather is soft has no blemishes, and little wear. The car has been well maintained throughout her life; by the dealer (as represented in her maintenance book), and by the finest shops in the area. Her original engine is tight, and has benefitted from a performance muffler and a 911CHIP ECU. HER ORIGINAL MUFFLER, CHIP AND STEERING WHEEL come with the car. The G50 transmission shifts with authority, and the clutch and brakes were done at 43,000 miles. She is up to date on all services, including brakes, fluids and tires. The original FUCHS wheels are excellent. All mechanical systems work as they should, and she has an aftermarket ALPINE Radio (we do not have the original). She is mechanically superb and one of the best driving 911's we have ever driven. The car comes with all of her books, records, tool roll, air pump and clean Carfax. Bid with confidence, as this Porsche needs nothing except an enthusiastic new owner. Call 203 256 9800 or email Steven@classiccargallery.com if we can answer any of your questions.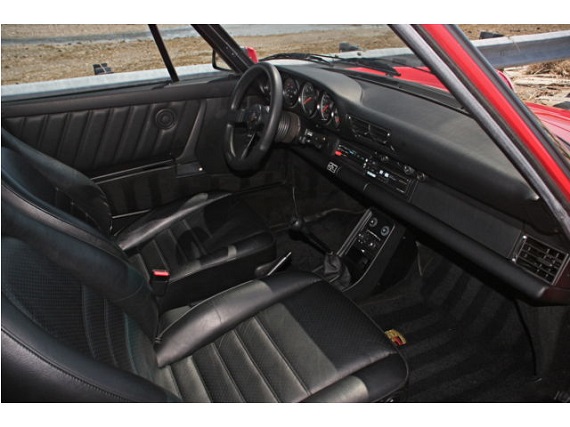 This car takes us to the end of the classic 911 model-run as by 1990 the 964 will come along with significant changes across the board. Here we see the more common Red over Black. While the mileage here is higher than that of the 911SC it still remains in reasonable territory. Also like the 911SC it is priced at the top of the market, though here the $44,900 price tag is almost certainly too high. These two cars should more realistically sell for nearly identical prices and each is probably priced a bit higher than where they'll sell. So which do you choose? The difference between them comes down almost entirely to the engine and the inherent driving characteristics of each. The 3.0 liter flat-six in the 911SC has tended to be the stouter of the two and easily capable of six-figure mileage when properly maintained. Though we shouldn't neglect the 3.2 liter flat-six of the Carrera Coupe. Given proper care those too can see significant life, but a rebuild may be likely down the line. In each case, we have an excellent example of the 911 from the years that insured that Porsche would continue to produce this iconic sports car.
-Rob