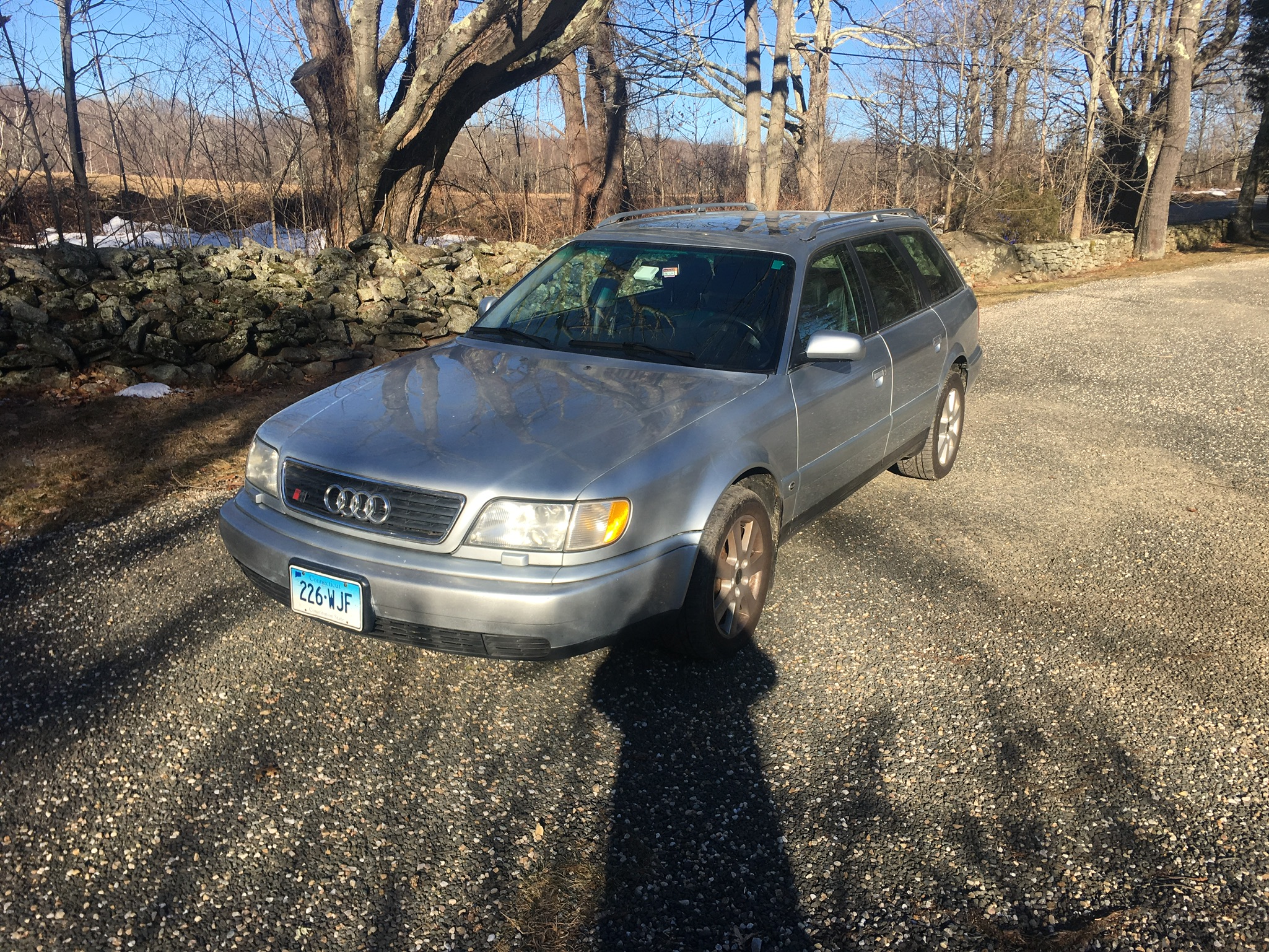 It's often difficult for a second act to follow a legend, and that's just what the C4 S4 had to do when it launched for U.S. customers in 1992. The Type 44 was already a fan favorite before the 20V version appeared here briefly for the 1991 model year, with wider flared track, bigger brakes, and more power. To answer fans, Audi introduced an even more potent version with the S4; even bigger wheels, lower suspension, and a few more horses were encased in a thoroughly modern shape, yet one that was easily recognizable to fans of the brand. With a reputation for smooth power delivery and still the market cornered on all-wheel drive performance luxury vehicles, Audi's new S4 sold out almost immediately in a period when the European makes had difficulty moving their expensive wares.
But the Type 44 still held one advantage over its replacement; an optional fifth door. While the Avant version of the new 100 was available immediately, there was no range-topping S4 wagon brought here. That was finally remedied with the relaunch of the now renamed S6 Avant for 1995. With smoothed out bumpers, revised passenger mirror, rolling changes such as new Speedline Avus 6-spoke wheels replaced the Fuchs that the S4 wore, and headrests became closed. There were more changes with the '95.5' model; the infrared remote locking became radio frequency and the B-pillar receiver disappeared; so, too, did the option to lock the rear differential yourself, as Audi opted to work in an electronic differential lock utilizing the ABS speed sensors rather than a physically locking rear end.
These were really only minor changes to the recipe, which at its roots remained a fan fantasy. The traditional inline-5 that had hung out of the nose of the high-end Audis was still there, with its dual-cam head augmented by electronic fuel injection and electronic boost control. The turbo spun up quickly and had an overboost function, giving drivers 227 horsepower and 258 lb.ft of torque to be mastered solely by a manual transmission with Torsen center differential. Form-fitting electric sport seats kept front passengers firmly planted in place through the prodigious grip generated by the meaty 225 section tires. Combined with the prodigious space the Avant offered families and the ability of these cars to eat up highway miles with aplomb regardless of weather, not to mention the incredible tuning potential of the AAN 20V turbo, they've become highly sought steeds with a very limited pool of around 300 originally imported: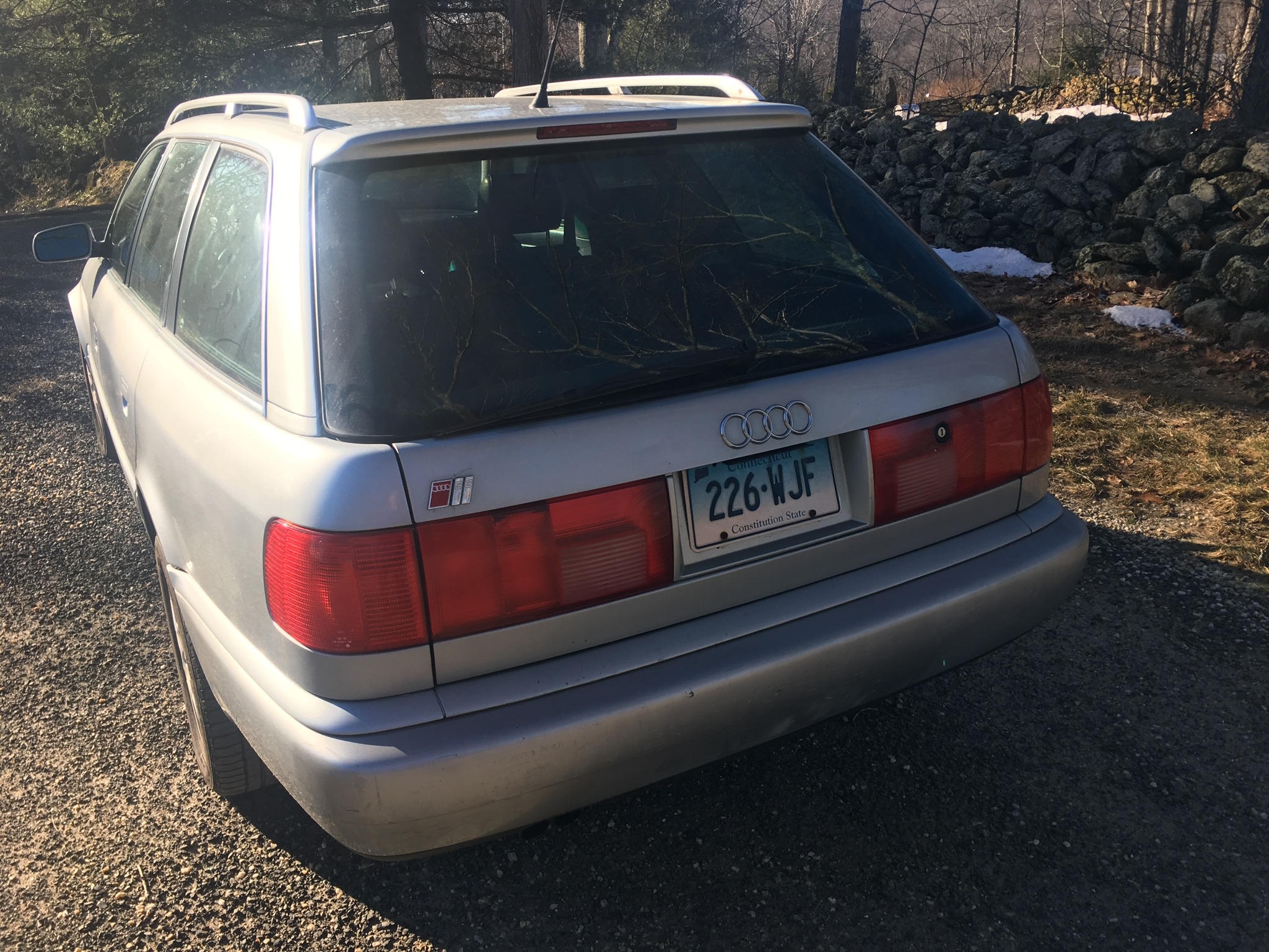 Year: 1995.5
Model: S6 Avant
Engine: 2.2 liter turbocharged inline-5
Transmission: 5-speed manual
Mileage: 155,058 mi
Price: $6,000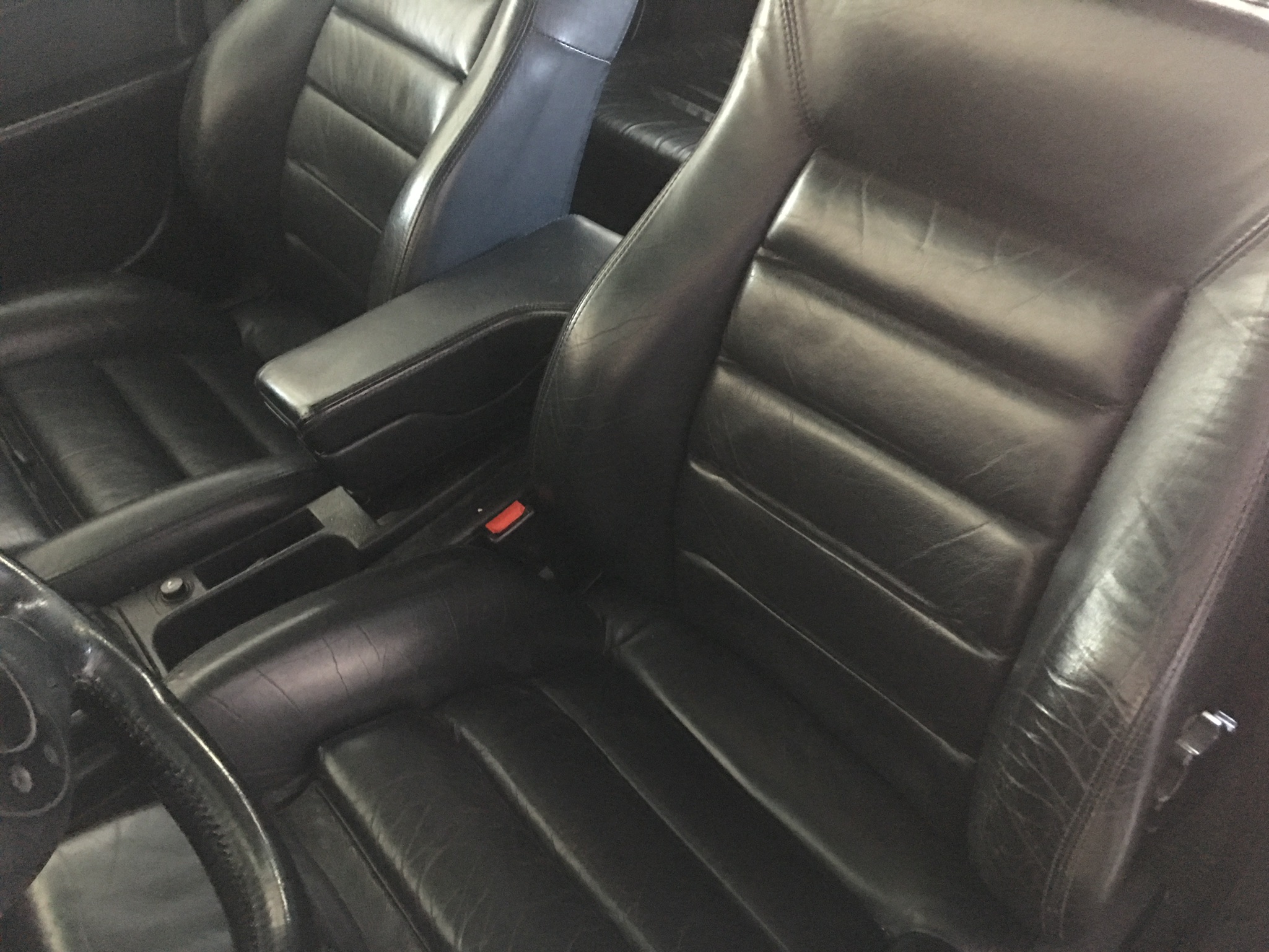 VIN WAULA84A9SN121222

I purchased it on March 30,2000 with 63k miles on the odometer. It now has 155k.

Service at Automobile Associates of Canton included:
Added E-Z-On Universal Harness (shoulder straps for middle seat)
Timing belt (and water pump, etc), fuel pump replaced (Automobile Associates of Canton) in 2009 at 122k miles
Rear brake clippers, pads rotors,
Rear shocks and bump stops 2010 (128k miles)

Subsequent work at Sunshine Car Repair in Litchfield, CT. Service summary available upon request. Highlights include:

2013 front lower ball joints, tie rod end assemblies

2014 Power steering pump 2014 (139k miles)

2015 Apikol Coil conversion kit (142k miles)

2016 Front brakes (calipers, rotors)

Currently has 155k miles. It's gotten pretty light use over the past 10 years….

I disconnected the emergency brake about 5 years ago—it was sticking, and I don't use it. Never replaced it.

There's a little rust by the wheel wells.

Original paint. I touched up bumpers, and I occasionally touched up small rust areas by wheel wells.

The CD changer doesn't work. I think I still have it, but took it out of the car. The audio sounds great, but I only use the tape player (I use a cartridge that has a phono wire to get audio from my phone. The FM tuner recently stopped receiving (might be an antenna wire that came loose—I never investigated.

Everything else seems to work fine. Sun roof, heated seats, etc..

Still a blast to drive. Sounds and drives great.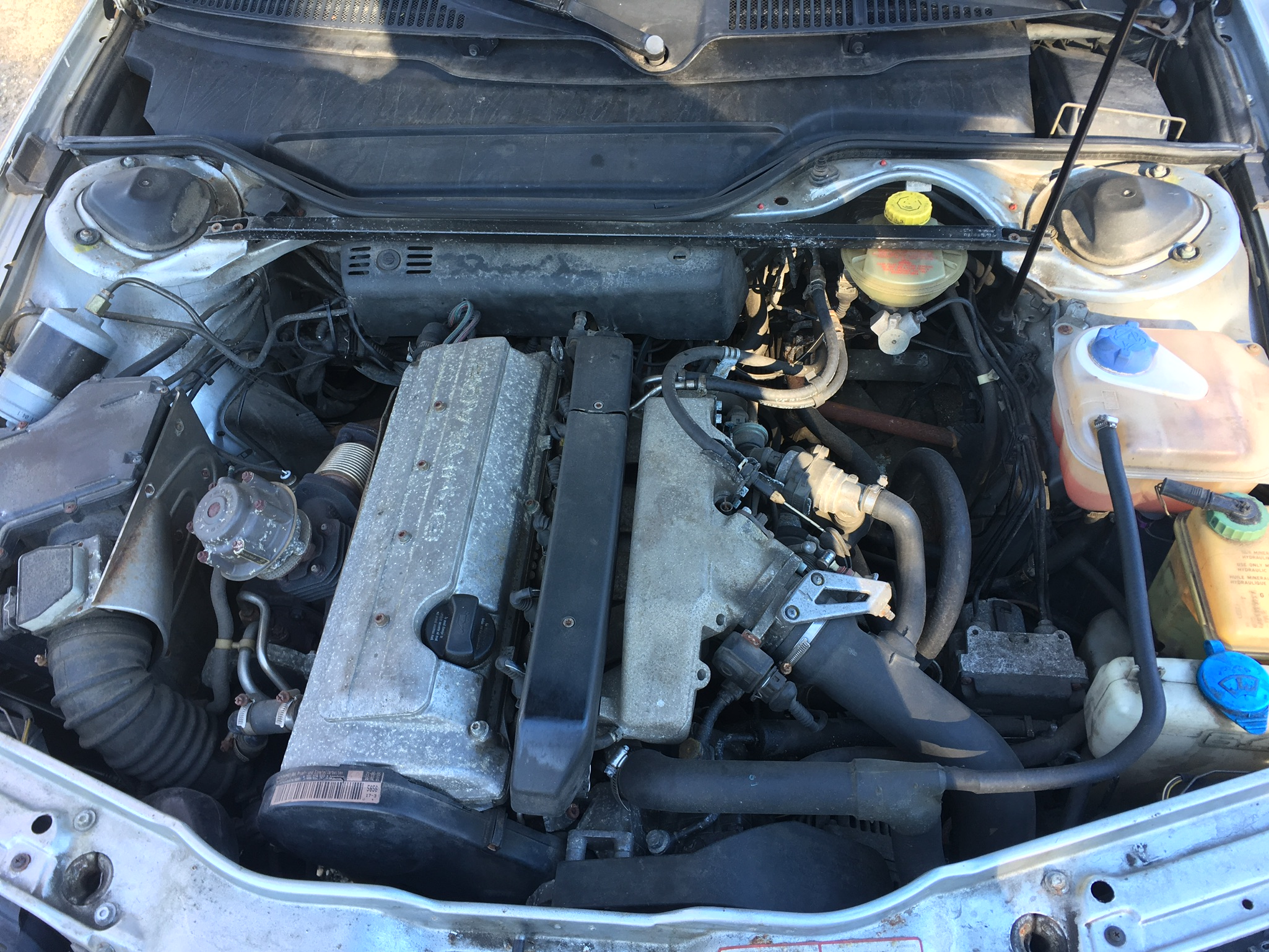 Presented in Crystal Silver Metallic with black Nappa leather, the major highlight of this wagon is the extensive service history presented by the seller. Between newer timing belt and suspension update as well as the more recent overhaul of the brake and power steering system and engine ignition, the major service items that you'd want addressed have all been documented and taken care of. A Northeastern car, there's expected signs of use – most notable is the bottom of the front fenders, which is a pretty typical weak area on this generation of cars in New England. But the car still shows well and the leather looks to be in great condition. Other bonuses include the long ownership of the seller, the reasonable mileage for the chassis, and the stock setup outside of the Borbet replacement wheels and Apikol conversion. Records of all work are documented and available upon request.
While not perfect, this Avant represents a great potential driver. 'Perfect' examples generally trade in teens, while more reasonably priced models will generally have an odometer reading the best part of 100,000 miles more than this one. There's room in the budget to improve here, or simply drive it as is – a Wunderwagon that will generate a tremendous amount of street cred for those in the know.
Link to a gallery of images of the car.
You can email the seller directly by clicking HERE!
-Carter