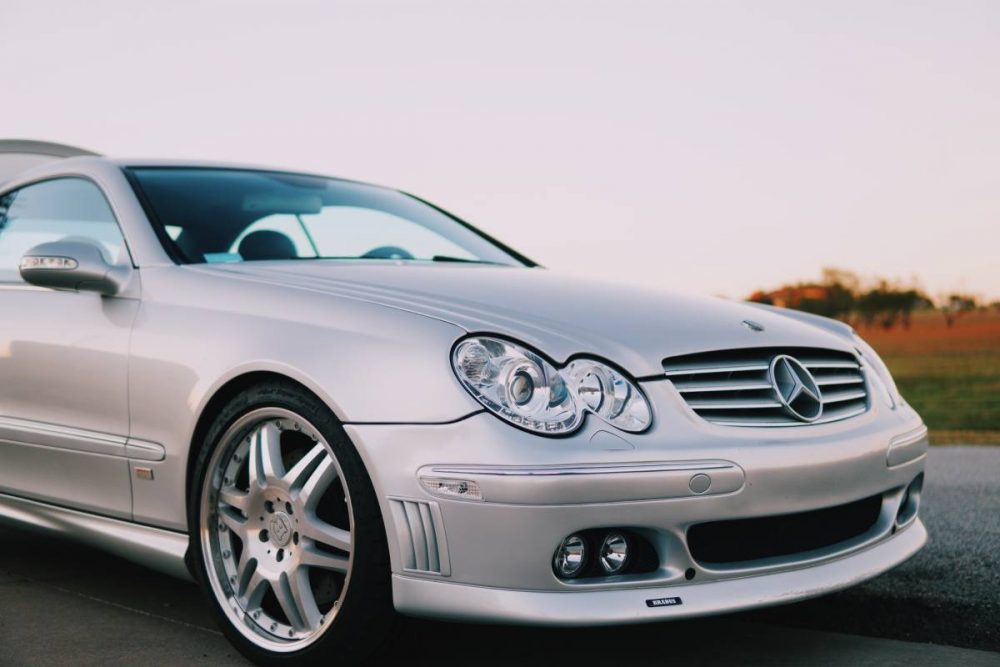 The seller of this sweet CLK55 AMG Brabus 6.1 has dropped the asking price to $39,950, and is offering a special $4,000 discount for GCFSB readers simply for giving us the nod! Thanks to the seller and check this car out!
Ever check out a car and think "How can they possibly make it better?" Well, this is what we have today in the 2003 Mercedes-Benz CLK55 AMG Brabus 6.1. What started life as a CLK55 AMG – already a really good platform – was transformed by German tuner Brabus into something much more unique and much more powerful. The beauty of these creations is that while almost every piece of this car was tweaked and the dial turned up, you'd be hard pressed to find any faults in them. The unity of the package retained the understated but aggressive nature of the stock example. The craftsmanship and quality are just as good if not better than what comes out of the Mercedes factory and the livability is retained just as you were driving a totally stock car. But all the little details are what makes this car so special. Scratch that – the big details are pretty special, too! This one up for sale in Dallas is no different.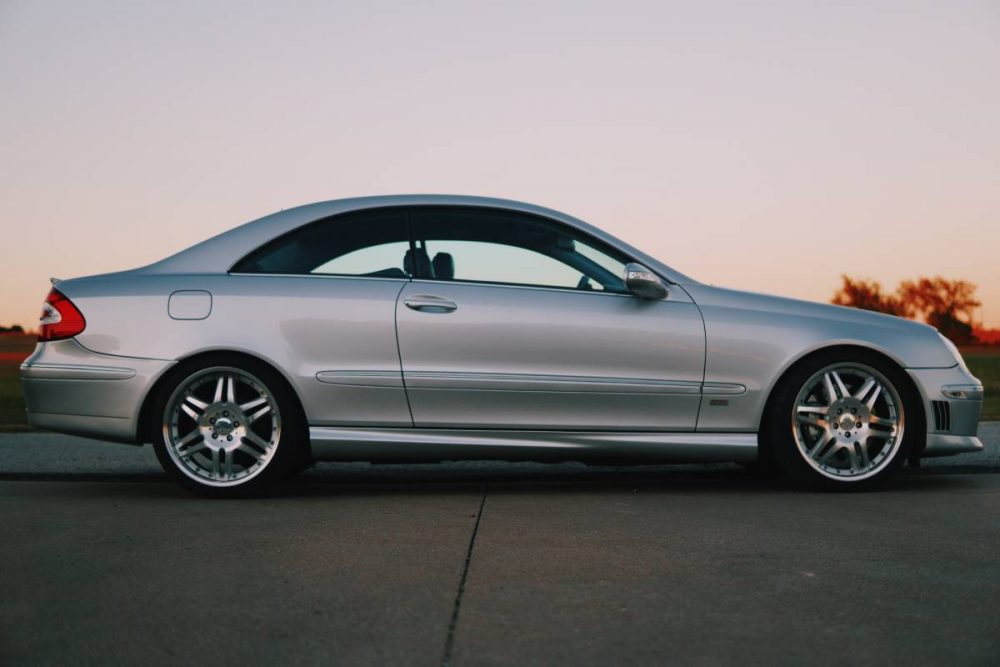 Year: 2003
Model: CLK55 AMG Brabus 6.1
Engine: 6.1 liter V8
Transmission: 5-speed automatic
Mileage: 62,000 mi
Price: $39,950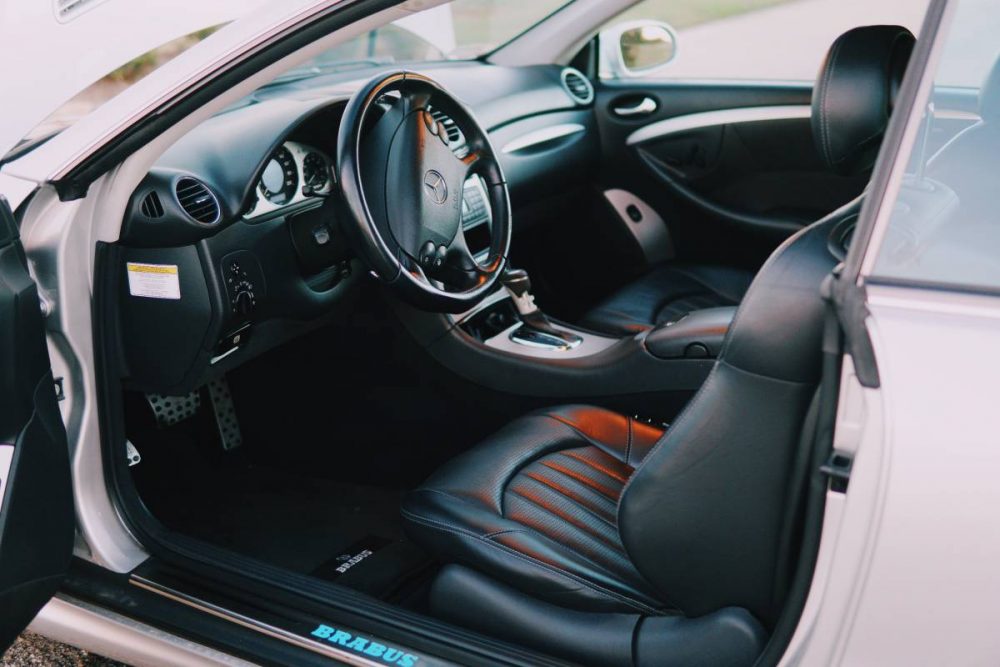 Brabus is a German tuner that takes Mercedes vehicles and upgrades them to the extreme. Like a Mercedes on steroids. They have an installer in California that had everything shipped to them from Germany and they did all the work.

The 2003 CLK61 has full BRABUS treatment including suspension, exhaust, body kit, floor and trunk carpet, pedals, door sills, lock pins, shift knob, speedometer cluster and most importantly the handbuilt 6.1 liter V8 engine that is able to deliver 426 bhp @ 5400 rpm and 621 Nm of torque!
The engine specifications, body aerodynamics and weight to power ratio produce a top speed of 190mph and acceleration from 0-60mph in 4.7 sec.

I bought the vehicle about 5 years ago and have only put on it 5k miles since owning it. Currently has around 62k miles. Also has upgraded sound system with speakers, custom subwoofer box in rear armrest, 8 channel amp and aux input. The car is a stunner and very comfortable

Full service records available and documentation in a binder. Not your average Mercedes CLK. Try to find another one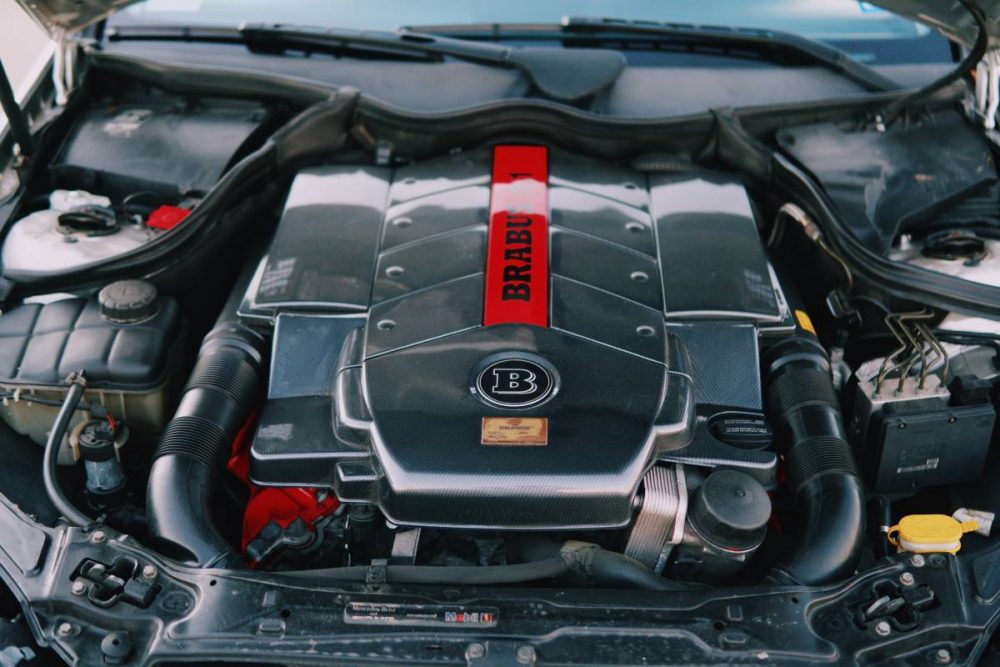 I don't see full Brabus cars come up for sale in the US very often at all. The seller states this car is one of two around the U.S., and I find that totally believable. What is even more rare is that this car started life as a CLK55 AMG and then was converted to the 6.1 liter monster that we see now. Usually, Brabus used the CLK500 to do the conversions and went with those as their base to build. It surprises me a little that Brabus stuck with the CLK55 AMG brakes instead of their own Brabus brakes, but it does look like that drilled rotors were used to give this a little more stopping power — as if it need any. The rest of the car makes no attempt to hide what it is. Bumpers, rocker covers, wheels and custom 6.1 badging all wear the Brabus name proudly and the additions look great. Inside, this C209 is no different.  The door sills, carpets, shift knob and gauge cluster all have been replaced with Brabus-specific parts to give this car that extra special touch. But the real story here is under the hood. The AMG M113 V8 is no slouch by any means, but Brabus increased the displacement from 5.4 liters to just under 6.1 liters that now produces 426 horsepower and 458 ftâ‹…lb of torque. This propels this CLK from 0 to 60 mph in the mid-4 second range and gave it a theoretical top speed of 190 mph. That's certainly enough to get the attention of any contemporary M3 driver in a package which is much more exclusive and luxury-oriented.
Considering the rareness and brute performance that this CLK offers, all while being tame enough to drive everyday, the price of $49,000 makes sense to me. It's extremely hard to find these Brabus cars complete and in excellent condition. When you do, their price reflects that. Not only is this car pristine, but the seller offers a full history that goes along with it and all documentation. Rather than think of it as an expensive CLK55 AMG, I prefer to consider this a much more affordable alternative of the CLK63 AMG Black Series. You still get all of the rarity and nearly as much power, yet you'll save close to $30,000. So if you are looking for an extremely rare and unique Mercedes coupe with all the power you will probably need, this 6.1 powered monster won't leave you disappointed.
The seller has also offered a special deal for GCFSB readership interested in purchasing; mention "GCFSB" in your email title to him and he'll knock $4,000 off the ask!
– Andrew