Warning!
This post is in our archives. Links in this post may have been updated to point to similar cars available to bid on eBay.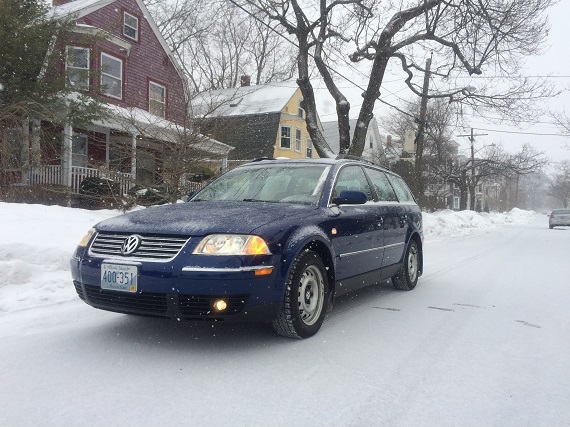 It's been nearly a year since I did the introductory piece to my 2002 Volkswagen Passat GLS 1.8T Variant. Too much of that year was filled with snow in New England, which allowed me to get one more season out of my pretty tired Blizzaks and dream of warmer climates while pondering what to do. One thing that kept coming to mind was that even though the Passat still feels relatively new to me, the reality is that it's a 13 year old car already. That's older than both of my B2 Audis were when I originally bought them – something that I still find pretty staggering. As such, there's a length list of minor things that could be refreshed on the cars, and unlike the lack of aftermarket support for the Type 85 Audis the Passat still has lots of parts available to buy on the open market. Thus, sitting through one of the many snowfalls this year, I crafted some minor upgrade plans to address a few trim items that annoyed me.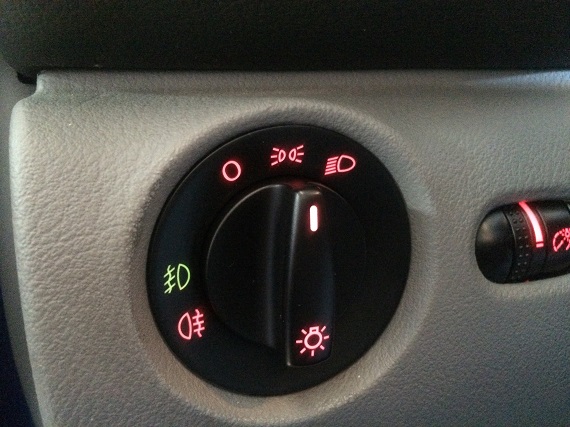 The first of my annoyances was the daytime running lights. Let's get the elephant out of the room; I'm not going to argue that DRLs are more or less safe. But, with the U.S. spec headlight switch, even if you disable the DRLs the switch doesn't have a function to operate the running lights. The solution is twofold; disable the DRLs, and purchase a Euro light switch. I found a thread on the TDi Club Forum that outlines how to remove relay #173 which controls the DRLs; it really was a simple 3 minute operation. Because nothing is cut, it also easily allows for reinstall should you choose. Next I purchased a factory Euro switch from Ebay. Plenty of copies are available but I wanted a real one, so it was a bit more money (though, only a bit) yet came in factory packaging. Install is also quick and easy and retains a full factory look. I can now operate running lights and fog lights independent of the headlights, and though the Passat doesn't have a provision for rear fog light the switch also has that capacity. Job done!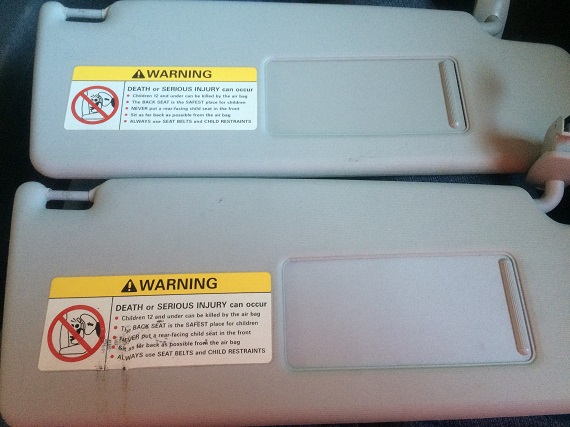 Next was a minor annoyance; the previous owner had installed sunglass holder clips on both visors at one point. They had left their marks on the visors, with rusty lines and wrecked warning stickers. New visors can be purchased but are fairly expensive, so I found a second hand set reasonably inexpensively on eBay once again. Install was fairly quick, though popping the visors out of their retainers is a bit of a trick. A minor change but one that I found satisfying.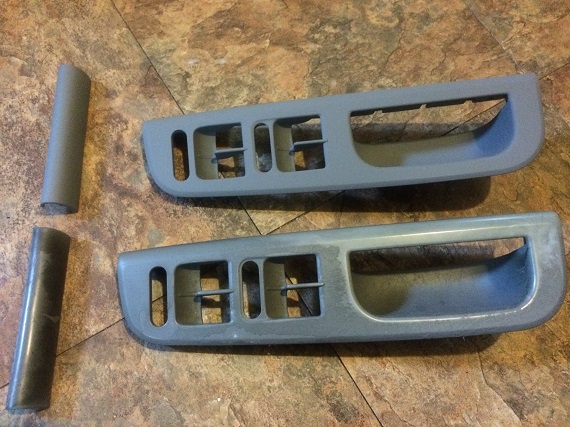 The soft-touch plastics are notorious for degrading on the 2000s Volkswagens. They feel rich and dynamic, but unfortunately the coating degrades and picks up dirt in its sticky wake. Luckily, the factory replacement parts are still available and relatively affordable – another trip to eBay and I found both pieces for around $50. Again, there are Chinese replacement parts available quite cheaply, but I went with OEM pieces. You can see the difference between even a well-cared for example compared to new after 13 years and nearly 120,000 miles above.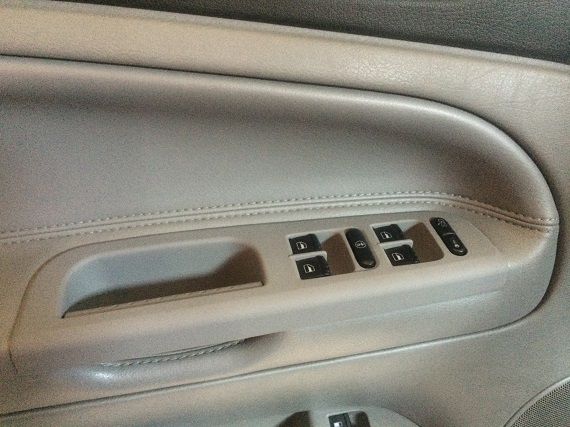 Install was a bit trickier than the light switch but still pretty easy. It was a satisfying transformation even if I'm likely to be the only one who notices it. I also purchased replacement door pulls, but in scrutinizing the repair manual it appears that removal of the door cards is necessary to fully replace the pulls – so they'll remain a bit worn for now. At least the biggest offenders were changed! Finally, I replaced the seal on the Fuba roof-mounted antenna, since the base gasket completely disintegrates on nearly all of them. For that part I did turn to a Chinese part which is slightly ill-fitting and required modification but is better than nothing and cost about the same as a cup of coffee.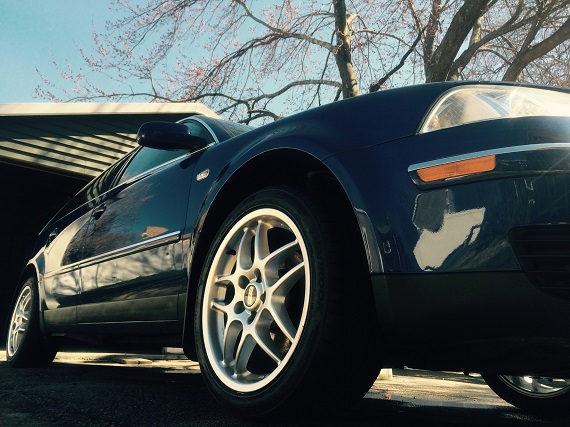 After all that indoor fun, the snow finally cleared enough to reinstall the BBS wheels for the summer. It was, after all, nearly summer – I believe it was the latest tire swap I've ever done as it was nearly May. I'm happy to report that the Hankook Ventus V12 Evo tires continue to be a pleasant budget high performance tire; quiet, more than adequate grip for a commuter and fun in the twisties, great in the rain and relatively cheap entry price.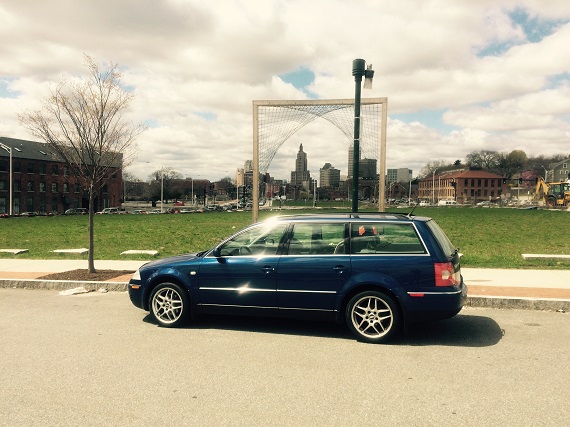 Back out on the road, a few mechanical problems reared their heads. Though I did the valve cover gasket when I first got the car, a few wisps of smoke when stopped indicated another leak. It was the valve cover gasket again, and since it had been so few miles some research seemed to indicate that there was a larger problem. Digging further revealed the PCV system was likely the culprit, so I sourced all 20-odd pieces to the PCV system (not joking, I think there are 26 components, plus a few "while you're there" bits) and replaced both that and the valve cover gasket again. The leaks are gone, and with some other minor fixes the 1.8T continues to be a fun, thrifty and capable driver. Next on the docket are a few dents and scratches that I'd like to repair, along with notoriously bad rear calipers and some other odds and ends to keep the car feeling fresh!
-Carter