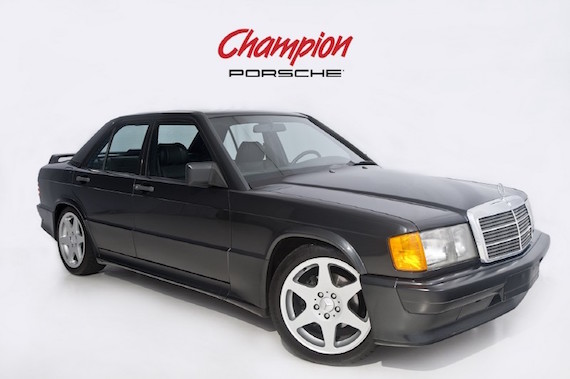 The time has once again come that you can not purchase a new Mercedes-Benz in the United States with a manual gearbox. The SLK250 was the last to be equipped as such. Even on a stroll around Frankfurt, Germany last week, I spotted few new Mercedes-Benzes with a proper gearshift on the console. As time passes on, they are only going to become more rare. So we might as well look back to more vintage models to satisfy our dynamic driving needs. We'll take a look at two very different 190E models today, both equipped with 5-speed manual gearboxes. We'll start first with this European spec 1985 190E 2.3-16 for sale in Florida.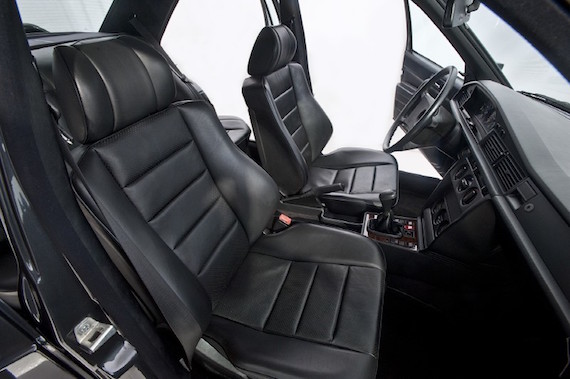 Year: 1985
Model: 190E 2.3-16
Engine: 2.3 liter inline-4
Transmission: 5-speed manual
Mileage: 73,532 mi
Price: $39,900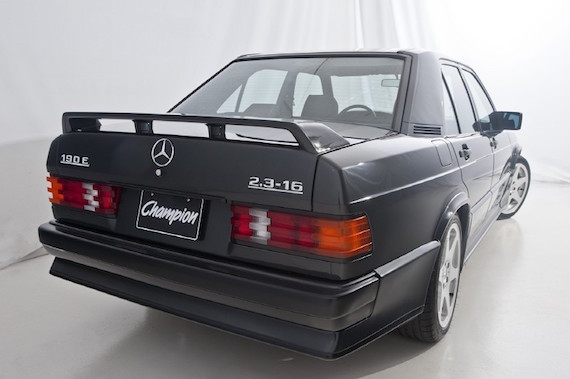 Euro Spec 190E 2.3-16V Cosworth Engine

5 Speed Manual Dog Leg Close Ratio Gearbox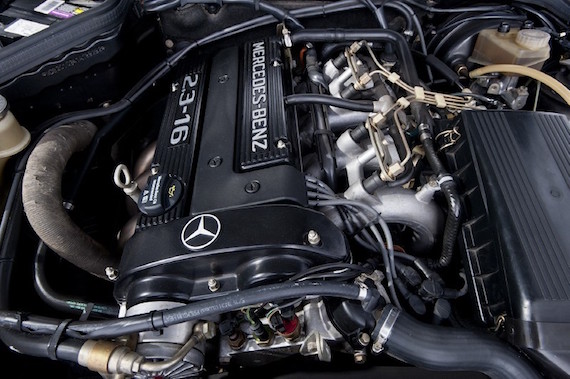 There's not much of a description to go along with this car, which is a shame given that it looks to be a very nice example. Even though the Evo wheels are not stock, they always looked a treat on the 190E Cosworths. The price for this 190E 2.3-16 is very strong. In May 2014, we saw a US market 1986 190E 2.3-16 with 55,000 miles sell for $10,000. Prices have moved on a bit since then, but you'd still be pressed to crest $20,000 for a standard 2.3-16. If this were an Evo, we'd be in a whole other price category all together.
Moving on, we've stumbled across a rather rare W201, and a late build at that. This 1993 190E 2.6 equipped with the Sportline package is one of the rare six-cylinder models to be mated to a 5-speed manual gearbox. For sale in Boston, the pictures accompanying this advertisement are not great, but the one-owner status and low mileage intrigued us enough to peruse a little bit further.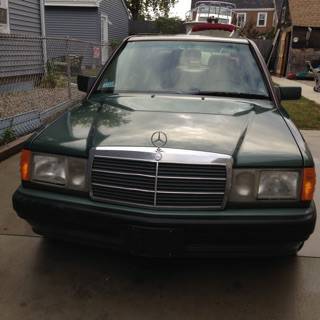 Year: 1993
Model: 190E 2.6 Sportline
Engine: 2.6 liter inline-6
Transmission: 5-speed manual
Mileage: 88,000 mi
Price: $6,400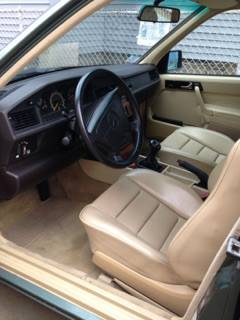 This is a one owner, always garaged, if driven in winter always followed up with carwash and undercarriage wash! 1 out of 700 produced special car that I have owned since 1993. It is evergreen with parchment leather recaro sport seats for five passengers. Everything works, runs and drives. Has floor mats and oriental rugs. This is a car for someone who wants to restore to its original factory condition. Never been in an accident, no rust. Has Lojack and a 5 cd player mounted in the truck. Today I do not have the title and window sticker in hand, I will add more information to the listing tomorrow. Just put in new battery, oil and filter change. Car just cleaned. More information to follow! Car looks and is beautiful!
The number of Sportline W201s produced is very low and those equipped with three pedals is even lower. Back in July, we saw a very nice 1993 190E 2.6 Sportline 5-speed manual with 122,000 miles sell for $8,300. The pictures don't tell much of a story here, but if this car is unmolested and in good condition, someone could have a bargain on their hands. Which one of these 5-speed W201s would you pick?
Thanks to our readers Miguel and John for sending this duo in!
-Paul