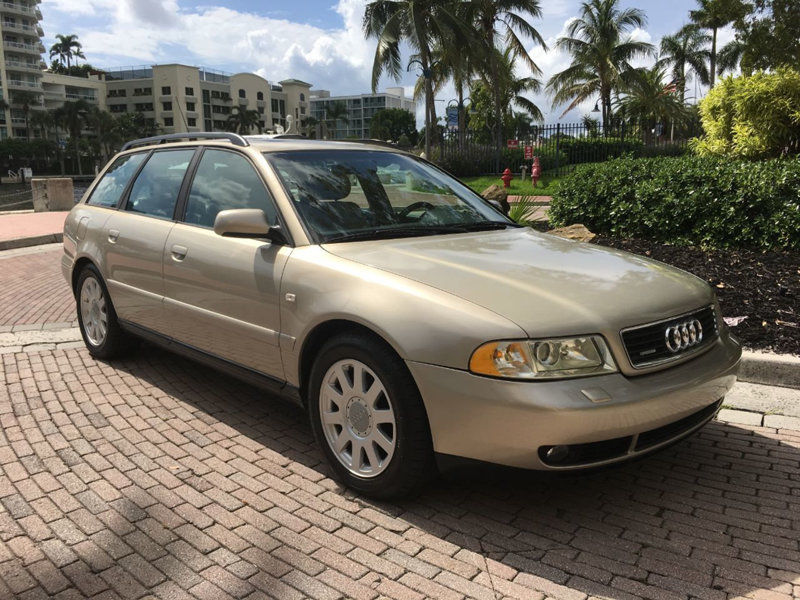 Update 9/26/18: This A4 Avant sold for $6,986.
Even though for me the B5 chassis A4 was the beginning of the dilution of the Audi brand, I admit I have always had a soft spot for nice examples. And the first A4 had plenty of things to celebrate. First off, it effectively saved and resurrected the brand in the U.S. from near extinction; consider for a moment Audi sold a total of 18,124 cars in 1995, the same year that the A4 was introduced as a 1996. By 1997, Audi sold 16,333 of just the A4 quattro model alone. As a success, that subsequently meant that there were a plethora of options to be had in the new chassis as production opened up. Soon we had the 1.8T turbo model joining the V6, the V6 was soon revised to have 30 valves, there was a light refresh in '98 as well and another in '01, the Avant joined the lineup for '98, and of course we got a new S4 in 2000.
Considering that for some time there had only been one way per a year to get the small chassis in quattro form, this relatively dizzying array of chassis configurations meant that there are still quite a few nice ones out there to be had. But unlike other cars that have skyrocketing asking prices, a very clean B5 quattro can still be had for a song: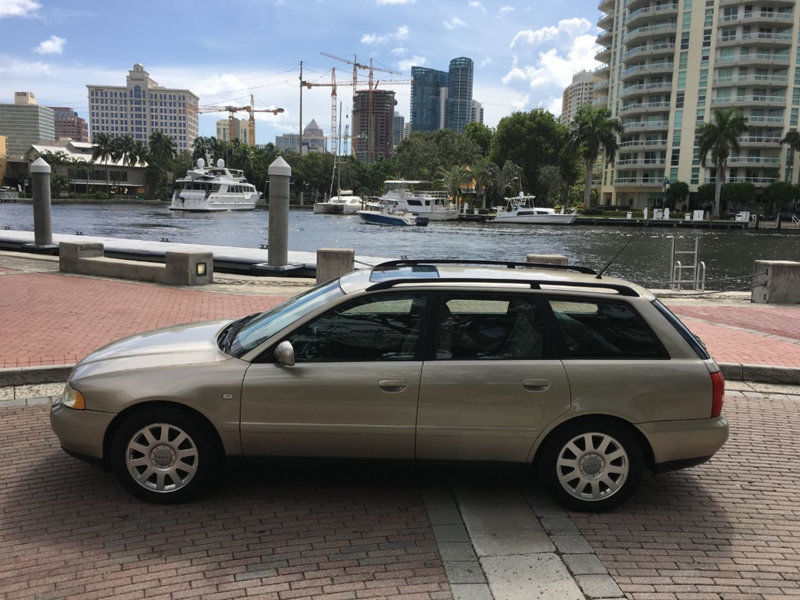 Year: 2001
Model: A4 1.8T quattro Avant
Engine: 1.8 liter turbocharged inline-4
Transmission: 5-speed automatic
Mileage: 56,860 mi
Price: $6,986 Buy It Now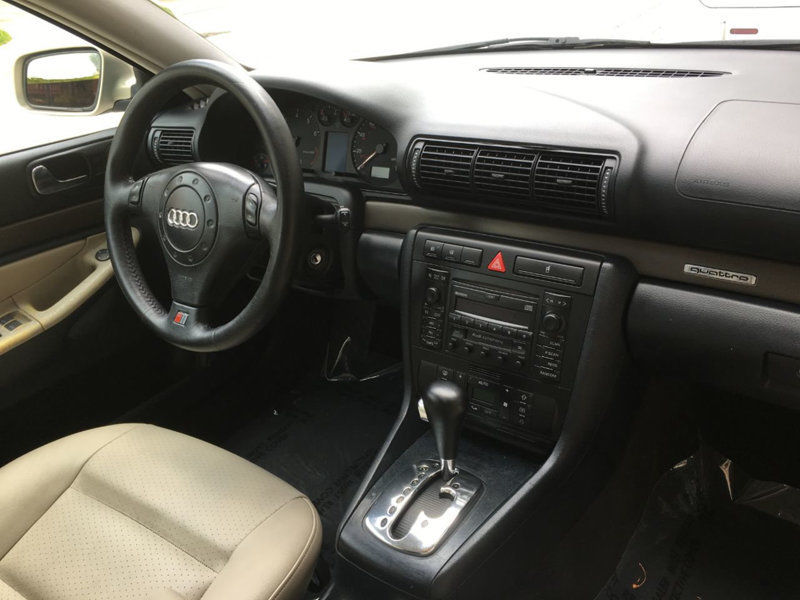 WOW ONE OWNER ALL WHEEL DRIVE QUATTRO WITH THE LEGENDARY 1.8 L TURBO ENGINE,AUTOMATIC TRANSMISSION.
THIS ONE OWNER WAGON HAS INCREDIBLE SERVICE RECORDS,UP TO DATE INCLUDING A NEW TIMING BELT AND WATER PUMP.
IT BELONGED TO A METICULOUS NON SMOKER FLORIDA OWNER,CALL JEAN LUC FOR MORE INFOS. – Contact Jean-Luc Ferrigno at 954-228-1078 or for more information. –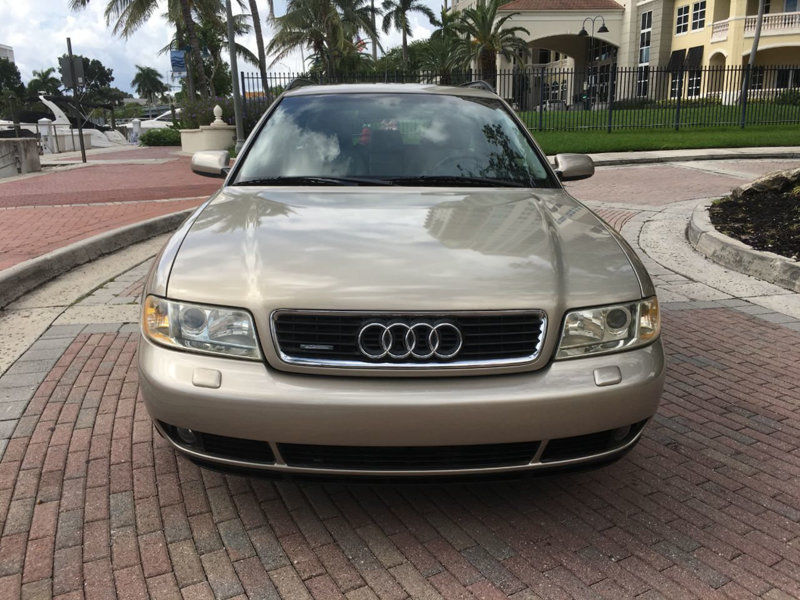 Honestly, Melange Metallic probably would not be the color I sought out if I had the option back in 2001. Certainly I'd take a clean Pelican Blue Metallic example over this one. However, the discrete color still looks nice when polished and for a daily driver, it's hard to argue with a color that doesn't show dirt or scratches. This car also has the sport package, meaning the beefier 3-spoke steering wheel, the lowered 1BE suspension, and the great 16″ Speedline wheels. The combination makes this car look much more purposeful than a standard 1.8T. Mileage is far below average at less than 60,000, while condition is far above average. The only real downside is the Tiptronic. Having a similar AWM-code 1.8T rated at 170 horsepower, it struggles with the A/C on in the heat and mine's a much lighter 5-speed manual front-drive Passat. But durable? Absolutely, the 1.8T has some known faults but sort them out and you can load on mileage with aplomb. These are relatively cheap cars to keep running well and have tremendous capability for family hauling even though they're a bit tight inside. $7,000 is certainly all the money for a non-S4 Avant of this ilk, but then this really is one of the better examples out there.
-Carter