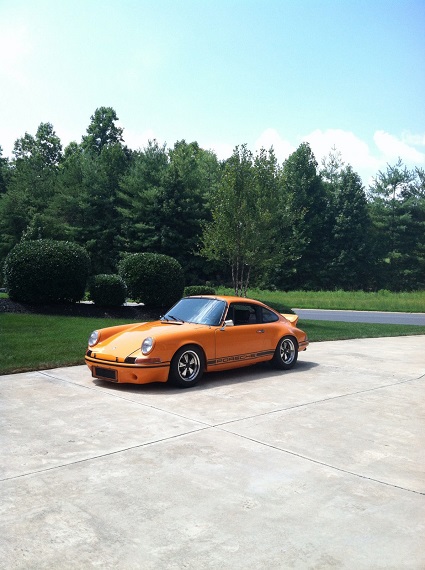 A rather sad thing is happening within the Porsche world; the 911 is increasing in value so rapidly that its original dual purpose nature is being threatened. The 911 was, for some time, one of the few cars that really was effectively track-ready right out of the box. While it's seldom been the all-out fastest circuit car available the 911 has been the dependable choice; lightweight with enough power to thrill you and enough idiosyncrasies to challenge you as a driver. Today I've rounded up two track-ready examples that still can be street driven; both 3.0s but with different yet classic interpretations of the 911 design, which is the winner?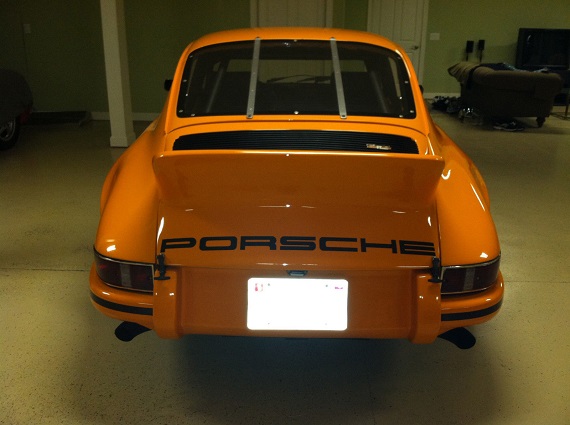 Year: 1972
Model: 911T
Engine: 3.0 liter flat-6
Transmission: 5-speed manual
Mileage: "5,000" mi
Price: Reserve Auction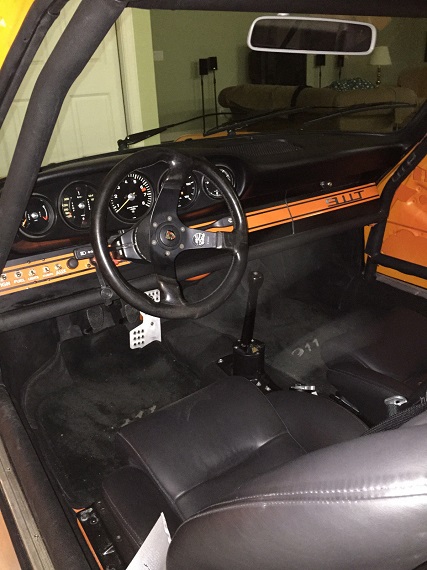 This is Awesome FAST and great handling Porsche 911 Track Car or Street Outlaw! This car was built for the track and tuned for the street. Excellent condition 1972 fun track/street car. New rebuilt engine and transmission, Quaffe LS Diff, Wevo shifter, solid motor mounts, Coil over suspension, lexan side and rear windows, glass windscreen, Beautiful 7 and 8 inch Porsche Fuchs Wheels (no scuffs or road rash), New Toyo tires, Twin Plug / Crank-Fired ignition, 944 Turbo front Calipers and 911 Carrera rear Calipers, New custom made full leather seats (crotch strap opening for 5 or 6 pt harnesses), New 20 gallon fuel cell. 3.0 ltr approx 315 hp with 271 hp at the wheels with all the good internal stuff! (approx 2,200 lbs) PMO 46mm Carbs. It was built to be a fun driver on the street and very competitive for the track. I have not had it on the track since the car was completed. Only limited street weekend fun. Car is stored in airconditioned/heated garage. Never been in the rain or bad weather.
E-MAIL IF YOU HAVE ADDITIONAL QUESTIONS OR WOULD LIKE A SHORT VIDEO OF THE CAR RUNNING. mike@ctcfood.com or cuccia@yadtel.net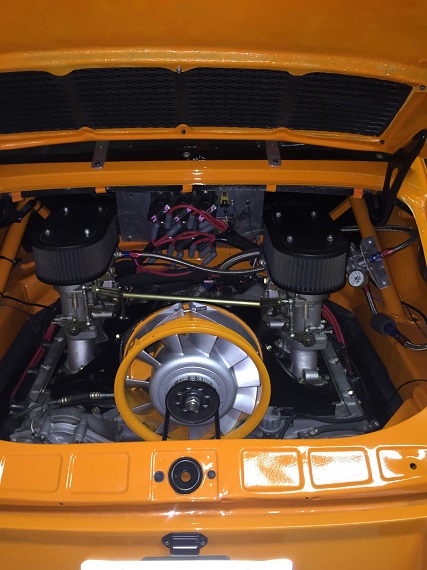 Off the bat, the wild color and iconic RS look make this 1972 a crowd pleaser. However, it's not all show and no go, since the engine and drivetrain have been updated and the package lightened. With a claimed 271 wheel horsepower, this car should be on par with 930 performance. The fit an finish don't appear to quite be top notch, but for someone who wants a classic 911 look with drive to the track ability, this package seems to be good overall. It'll cost though, since the bidding is approaching $50,000 with the reserve still on. Even in the 911 world, there are better values if your goal is to head to the track: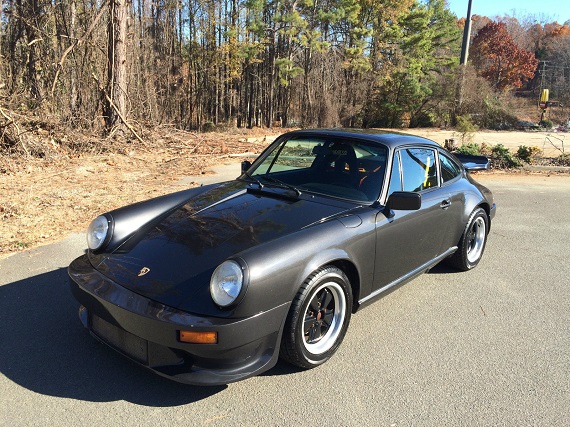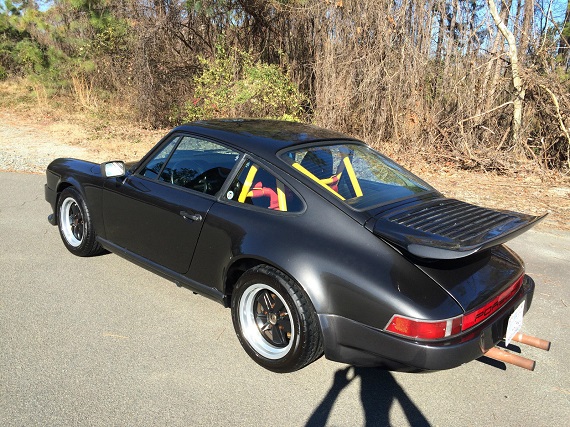 Year: 1980
Model: 911SC
Engine: 3.0 liter flat-6
Transmission: 5-speed manual
Mileage: 194,201 mi
Price: $29,000 Buy It Now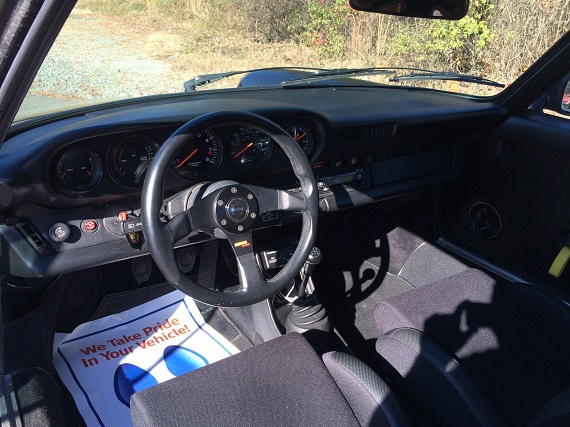 1980 Porsche 911SC Coupe. This is a really nicely set up sport street/track toy. As you would expect, it's everything great that an aircooled 911 is, just lighter and more focused. I've put about 800 street miles on this car and can certify that it's a blast. It's tighter, faster and a bit louder than a stock car, but not to the extent that you feel beat up after a drive.

Cosmetically, the car shows very well. The paint is not perfect, but is very nice with only a few minor blemishes. Both the front and rear bumpers along with the rear deck are lightweight fiberglass units. The interior has also been given a sport treatment with adjustable sport seats, RS carpet kit, RS door panels, and a roll/harness bar. I think it's an ideal set up, you can fling it around corners on the weekend and drive to work on Monday.

Mechanically, the car is dialed in. The motor and gearbox were rebuilt by the prior owner in the middle 2000s, and the car has only been driven about 10k miles since that time. Along with a rebuilt 915 gearbox, motor highlights include:

JE 10.5/1 pistons

EBS rebuilt oil pump

Link+ Engine management system

ARP Head Studs

Lightweight aluminum clutch

Elgin C2 Cup cams

New Rod/main bearings

Carrera intake manifold

M&W CD ignition

SSI Heat exchangers and sports exhaust

Carrera Chain tensioners.

Dyno proven 225 RWHP

In addition to the drive train improvements, a sport suspension and 964 breaks have been fitted to round out the package. If you are looking for or contemplating building a sports purpose 911, you could spend 25k+ on a good coupe and sink countless hours and another 25k into getting the car to this point. Personally, Id rather save my time and money for the track.

We are happy to help buyers worldwide with shipping and freight logistics. A local viewing is welcome and encouraged with appointment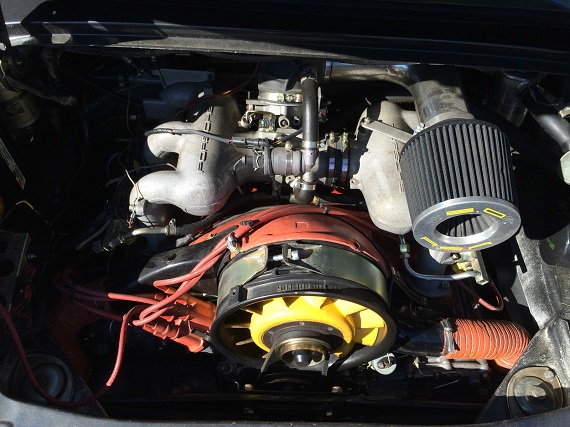 The SC look with classic whale tail spoiler brings the 911 more to the 1980s look. Yet as with the previous example, this SC has been turned up and readied for the track with a built 3.0 and 915 gearbox. The power levels are admittedly lower, but 225 horsepower at the wheels in what should be around a 2,500lb or less car is still serious motivation. Underneath an undisclosed sport suspension and upgraded 964-spec brakes round things out. The color is much less showy but the paint appears to be in good shape and more original, but inside this car appears to be a bit more tidy than the '72. Along with that, the asking price is considerably lower at $29,000. As the seller states, you could easily spend more trying to build one to this type of specification yourself and it seems well built.
Which would I choose? Well, for me the look of the orange car is great but not compelling enough to trump the better value of the later package. However if going to the track in a Porsche is your only goal it's worth considering that for probably half the asking price of the SC you could pick up a track-ready 944 Turbo that would be at least as quick if not quicker. Values on these 911s really highlight that the market is perhaps out of sync with value right now.
-Carter