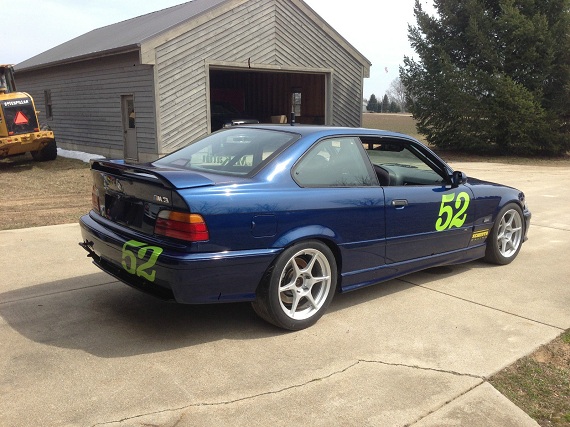 Okay, so most people don't seem to get into the race cars I've been posting. That's okay; I get that owning a race car is a bit of a luxury and doesn't make sense for 99.9% of the population; they're compromised vehicles that are expensive to maintain and generally spend a tremendous amount of time doing exactly nothing. Think of it then as a 401K, then; but instead of a crazy year end bonus to some CEO you'll never meet, you get to once in a while take it out to the track. What better way to achieve this than with an affordable track/race car?
Many times when instructing students at the track, I'm asked what they should do to the car; often times the answer is that it's better to look at a track car if you're serious about going to the track. Two of the best and most affordable options are the Porsche 944 and BMW M3; sporting offerings in their original configuration from two sporting manufacturers, they offered near perfect balance, good aftermarket parts availability, plenty of competition if you want to go racing at the next level and – best of all – you can do it all on a budget. Let's start with the M3: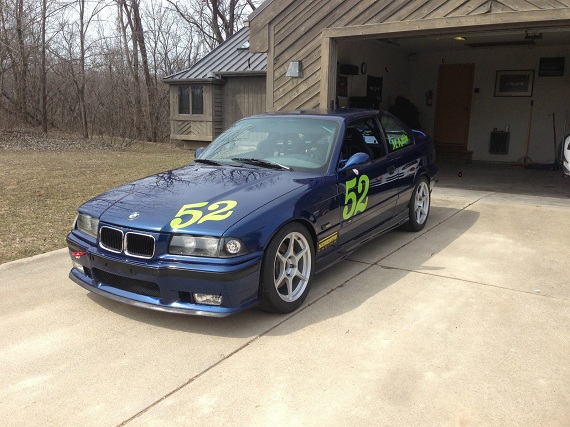 Year: 1995
Model: M3
Engine: 3.0 liter inline-6
Transmission: 5-speed manual
Mileage: 112,000 mi
Price: $13,000 Buy It Now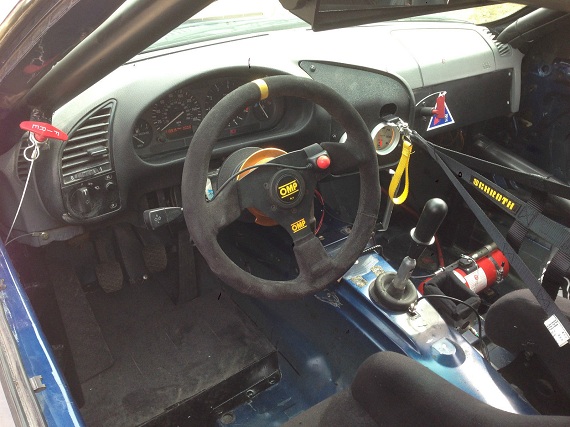 I am selling my BMW M3 Race Car. I am selling the car because I am taking a new job that requires me to relocate to Florida and I dont want to deal with storage and moving the car. The Car is in excellent condition and will make an excellent race car for the future owner. The history of the car is relatively brief. I purchased the car on Ebay in stock form in November 2011. The car originally had a Salvage title due to it being in an Accident on the front right corner of the car. However when I purchased the car all the damage had been repaired and the car had been Repainted. Which is why the car looks virtually brand new. When I received the car I had the full intention of making it a race car. So I began Stripping the interior and getting it ready for the Roll Cage. It was then sent to Chris Childs at Angry Sheep Motorsports. He has built a lot of excellent performing race cars and knew he would do an excellent job. After He had the car I gave him the go ahead to finish the car and turn it into a race car. He installed the roll cage, suspension, setup, and all the safety on the car. Overall this Vehicle is an excellent car, very safe and relatively fast. I used the car to take my drivers School at Waterford Hills Race Track, and Have had it out at Gingerman Raceway for a track day. It has also competed in two full SCCA Sprint Races at Grattan Raceway. If you have any questions don't hesitate to contact me. Below you will see a list of the modifications done to the car. I probably have forgotten some as well but this is the general condition.

1995 E36 BMW M3:

Completely Stock S50 with 5 hours of track time however 112,000 road miles.
High Flow Air Filter
BMW X Brace
Stuart Water Pump
High Capacity Aluminum Radiator
Bimmerworld Radiator Hoses
Low Temp Thermostat
Electric Puller Fan with On/Off Switch
Custom Front and Rear Strut Braces
Ducted Brake Cooling System
Active Autowerks 2 into 1 Y pipe
Custom 3″ Exhaust
KW Stage 1 Coil Over Suspension
Adjustable Camber Plates
New Motor and Transmission Mounts
Hawk HT-10 Pads all around
New Rotors
Stock Rear Diff/LSD
Steering Wheel/Quick Release with OMP Wheel
OMP TRS Seat With Scroth 6pt Harness and Drivers nets
Wink Racing Mirror
Bimmerworld Wheel Studs
VAC Motorsports Custom Seat Rails
Full Roll Cage Built by Chris Childs of Angry Sheep Motorsports.
Nascar style Door
Front Underpanel
Sunroof delete
(1) set of 17″ Kosei K1 Wheels with Racing Slicks
(1) set of 17″ Kosei K1 Wheels with Hoosier Rain Tires
(1) set of Stock 18″ Wheels
Plumbed for Fire System
Ultra Small Lithium Ion Battery and Battery Mounts
Kill Switch, Oil, Water Gauge
Approx. 2100lbs without fuel or driver
Great car for Club Racing and Track Days

Car built by Chris Childs at Angry Sheep Motorsports

Car is in South West Michigan.

Contact Matt at 269-757-3689 or email mattkalin@kalininc.com

Local Pickup is preferred However I am willing to Deliver the Vehicle within 300 miles of 49085 at $0.75/Mile

Thanks and Good Luck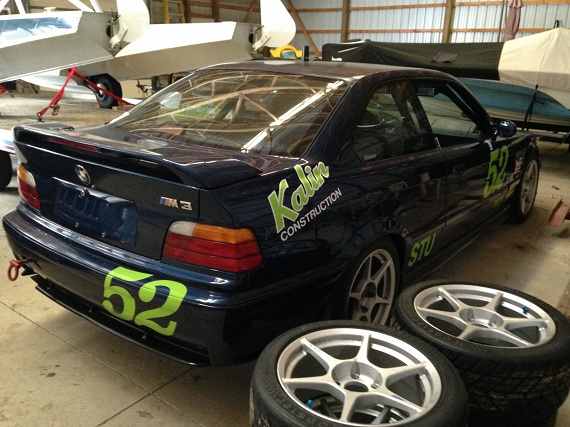 The quoted 2100 lbs seems pretty light for one of these M3s; not that they're normally heavy anyway, but that's about 350 lbs lighter than my Audi GT; I think it's probably optimistic. Despite that, the build looks good and to keep money in check the engine is stock. That either leaves you with options to upgrade, or better yet to work on your driving. I love Avus Blue and the Kosei wheels look right on the E36 and are one of the most popular track options. All in all, there's a lot to like here – you could go club racing with BMWCCA if you want, or head to the track for time trails or high performance driving schools. You can do the same with this Porsche: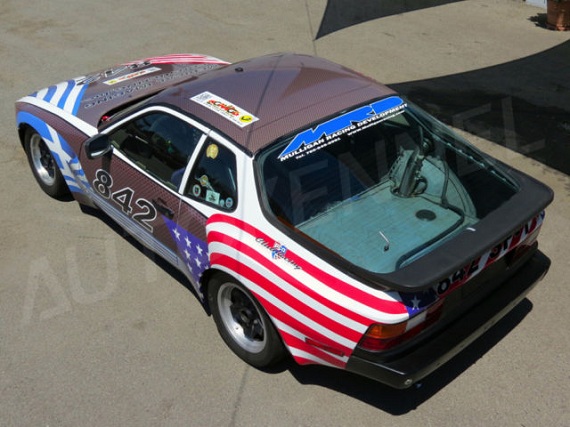 A few years ago, a spec 944 series popped up and it was instantly popular; keeping costs down but running more limited motors, it again forced you to work on your driving. The 944 might not be the fastest car out there, but they're entertaining to drive and fairly cheap to run: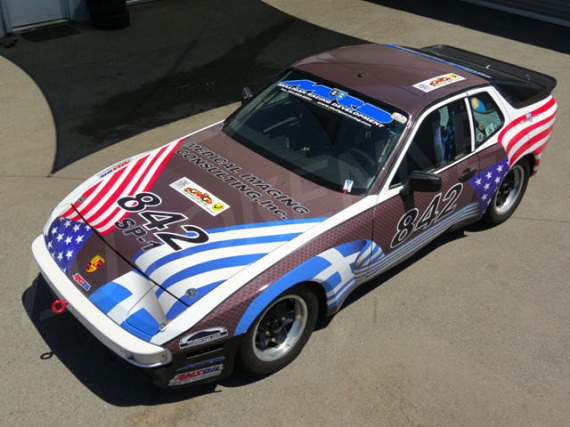 Year: 1984
Model: 944
Engine: 2.5 liter inline-4
Transmission: 5-speed manual
Mileage: Not Listed
Price: $11,990 Buy It Now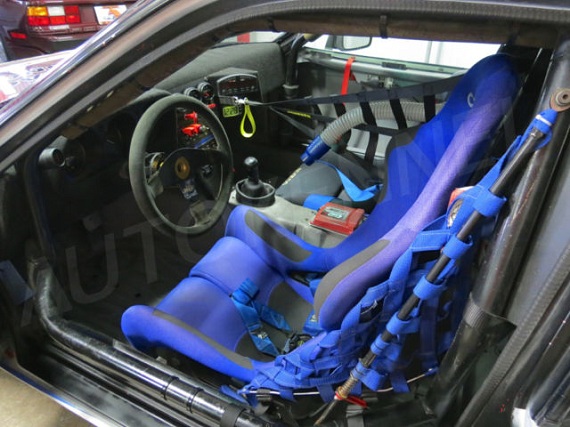 1984 Porsche 944 Spec Racecar

Fully Rebuilt Engine

Stock #0559

VIN # WP0AA0948EN465501
0 Miles On Fully Rebuilt Engine

Race Livery
5-Speed Manual Transmission

Clean and clear California title (planned non-operation)

POC (Porsche Owner's Club) Member

PCA (Porsche Club of America) Member

Clean Background Check

California Car

No Accidents (Before or during racing)

The Porsche 944 spec series is one of the most competitive and affordable series you can participate in. Plus, they can easily be legally driven to the track, raced, and driven home. Plus, now that these cars are 30-years old, they can cross over to some vintage series as well. These cars have incredible balance and handling. As a result, some of their lap times are incredibly fast considering their small 4-cylinder engines.

The car was sold by the original owner over 10-years ago to a local POC member. It was a low-mileage California street car that had been very well maintained. He began tracking the car and transforming into a full spec racer. He then sold it to another POC racer who took it to the next level and was very competitive in the car. He ran at the front of the pack with multiple winds and podium finishes. The current owner purchased this 944 spec racer from a fellow racer about 6-years ago. He is a long-time PCA friend of mine who got bitten by the race bug many years ago. Fortunately, he takes on his racecar preparation the same way he takes on PCA concours prep. He leaves no stone unturned. Although this car was very competitive and a class winner when he bought it, he decided to redo much of the car anyway.

He enlisted the help of Mulligan Racing Development of Vista, CA (www.mulliganracing.com). The owner, Mike Mulligan, is very well respected among the 944 spec racer community. He builds not only fast and safe cars, but they also look great. The engine was just removed and completely rebuilt (top and bottom) to correct series specifications. Over $7,000 was recently invested. There are no track miles on the motor (just on and off the trailer). Also, the wiring harness was completely rewired and made much simpler and easier to work on. Here is a list of further enhancements made:

Racepack data acquisition

SPA programmable tachometer with shift lights

Mechanical oil and water temp gauges

AFFF fire system with remote nozzles

Custom dash panel

New Koni shocks

FIA seat properly mounted with back brace

All lights and signals retained

Re-wired loom for quick access

Plumbed for Cool Suit

Helmet air feed with blower

Window air feeds (removable)

Removable glass windows

Laguna Seca (under 92 db) exhaust system

Straight pipes open exhaust system

Mild back pressure exhaust system

The condition of this 944 is in incredible condition. It has been freshly wrapped with a vinyl American Flag livery. There are no signs of any body issues. The engine bay is tidy and clean. The cabin is equally as nice with all the wires nicely rerouted along the drive-shaft tunnel for easy access. This is one of the cleanest and best value Porsche racecars I've seen.

This 944 comes with 2 sets of wheels, 1 set of Toyo RA1 tires (only 2-weekend events on them), and three complete exhaust systems.

If you have any questions, please do not hesitate to contact Paul at 714-335-4911 or paul@autokennel.com

For tons of photos, go to: www.AutoKennel.com

This vehicle is sold "as-is" with no warranty, written or implied. In some cases, the vehicle does have the remaining factory warranty still in place and will be described above if that is the case. All taxes and fees are the responsibility of the buyer and are not included in the listed price. All vehicle sales will require a $65 document fee. The vehicle listed is described to the best of our ability. We are not responsible for errors in our description of options or any other details. The above-mentioned vehicle is used and can be expected to show some wear and tear. It is not a brand new vehicle. We do our best to accurately describe the vehicle. We do welcome all local pre-purchase inspections on vehicles in order to verify condition.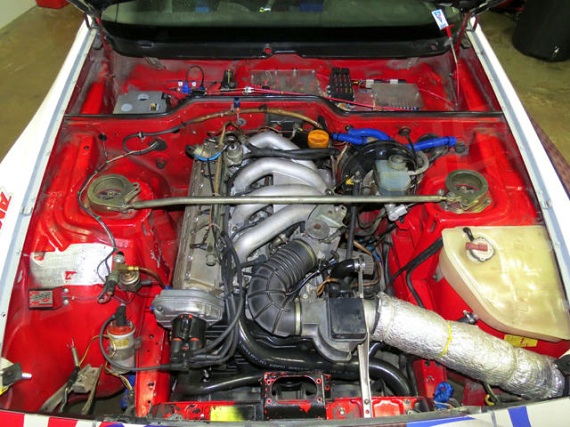 The clear value here is a relatively clean and well prepared car along with a freshly rebuilt motor. As a turn-key prospect, this car is offered below what some 911 engine rebuilds alone would run you. The 944 is surprisingly competitive with Porsche 911s; below 200 hp, they're nearly on equal footing and the 944 is ultimately an easier car to drive at the limit. Either car is available for around the price most that head to the track spend on modifications, and either will be pretty reasonable on your budget. The best part of either of these cars, however, is that they allow you to focus on your driving skills; the right balance of power, affordability and handling make these excellent choices as budget racers!
-Carter