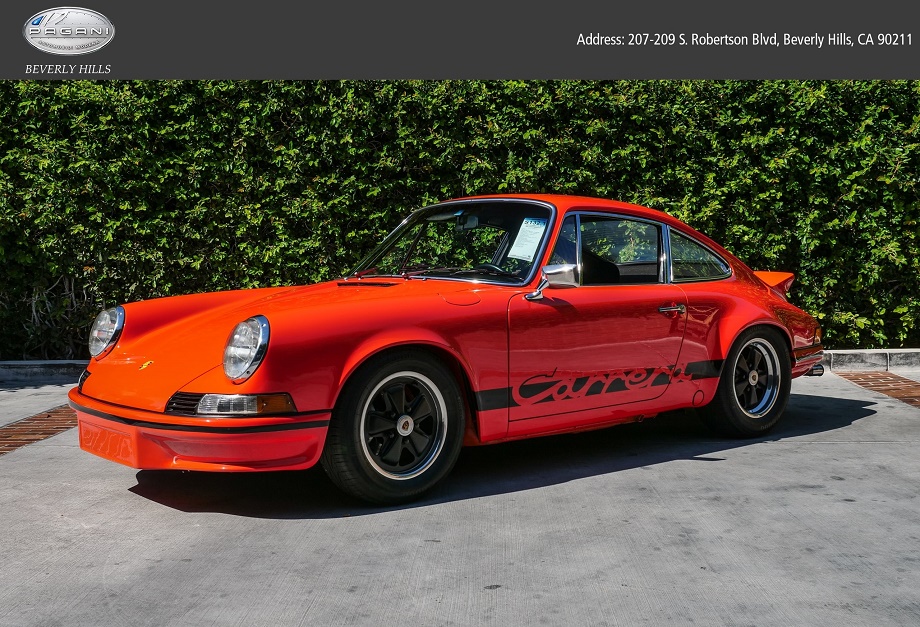 This is no backdated 3.2 Carrera. It's not an RS tribute or any other of the many modified 911s we see that attempt to replicate this car. It isn't even an RS Touring. This is the real deal. The Holy Grail for many Porsche enthusiasts: a 1973 Porsche 911 Carrera RS Lightweight.
We aren't told much about it and a few of the interior pieces are not original, but it is otherwise a very nice example in the color combination of Tangerine over Black. The mileage too appears to be very low showing only 18,158 kilometers. Anyone interested will need to do a lot of homework to fill in all of the details, but what a car these are.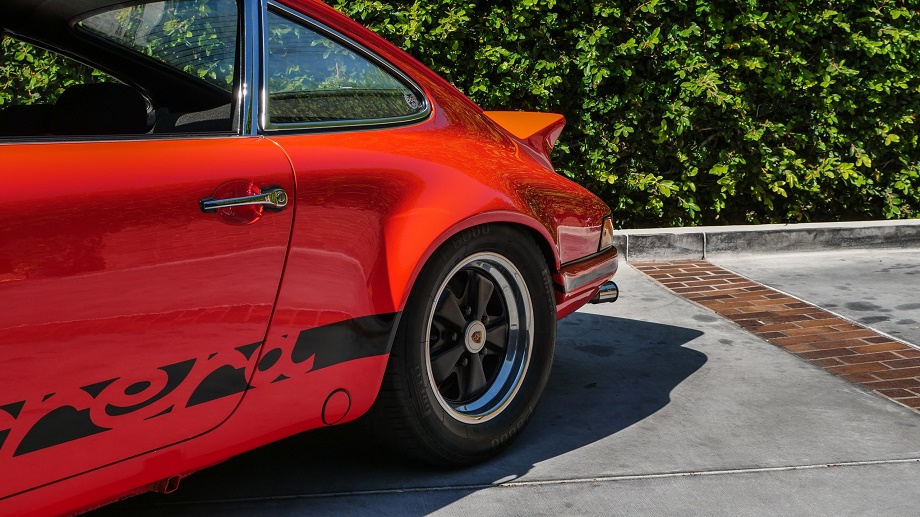 Year: 1973
Model: 911 Carrera RS
VIN: 9113601014
Engine: 2.7 liter flat-6
Transmission: 5-speed manual
Mileage: 18,158 km (11,282 mi)
Price: $1,100,910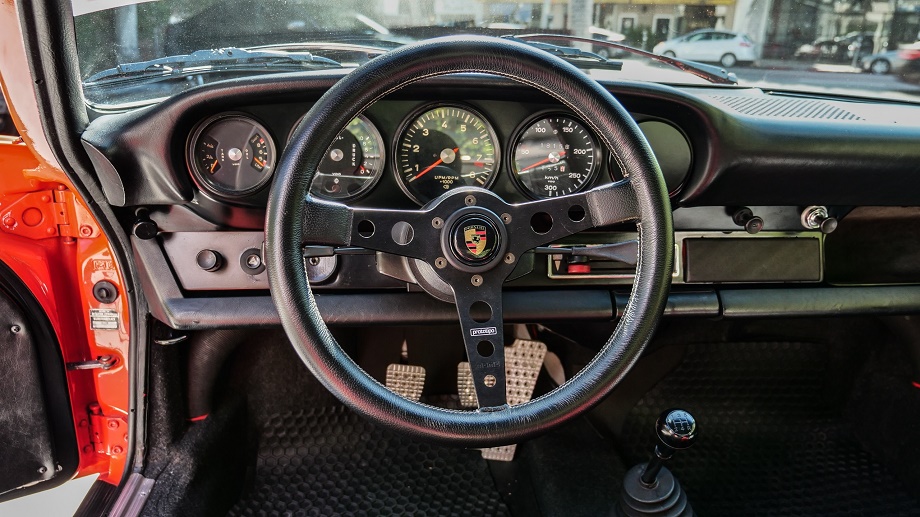 RS 2.7L Factory Lightweight! M471. 888-288-0657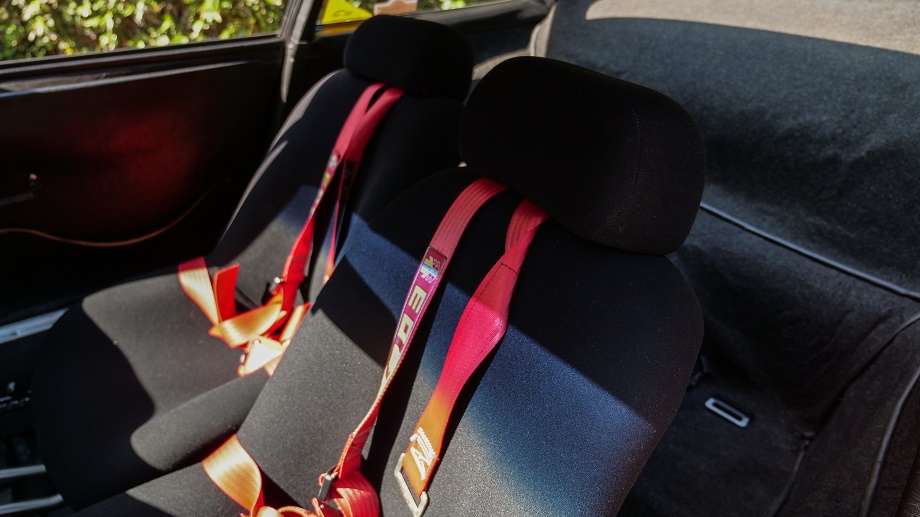 Any Carrera RS is a highly desirable car and the Lightweight raises those levels significantly. These cars can kind of sell themselves, but if you want to get a million dollars for your vintage Porsche you're going to have to provide some sort of description and history of the car. Thankfully with a little bit of interneting we can find some previous listings for this car that do give us that background. It seems well worth reading. It also has been up for auction at Mecum auctions a couple times with both auctions failing to meet reserve (though it was bid to $1,000,000 its last time out and quite frankly I'm shocked the seller didn't take that). Mecum probably is the wrong auction house for selling an RS, but it seems to be receiving plenty of bidding at those auctions so who knows.
As far as the history of this RS goes, it looks like it did a bit of rallying in the late '70s and early '80s. We aren't told anything about its drivers or their success, but it is always nice to see these cars being used as intended. I'm not sure when it made its way to the States nor its restoration history, assuming there is one.
Were I in the market for an RS I might be a little wary of how much this one seems to have been passed around from dealer to dealer and auction to auction over the past few years, but perhaps that simply is down to overly ambitious sellers. An RS can be a million dollar car and some very unique examples have gone for a good bit more, but not all reach those figures. The price here, while indeed lower than other listings, still seems high, but it definitely is approaching more familiar territory.
I don't have a spare million so for me it's just a great 911 to look at.
-Rob