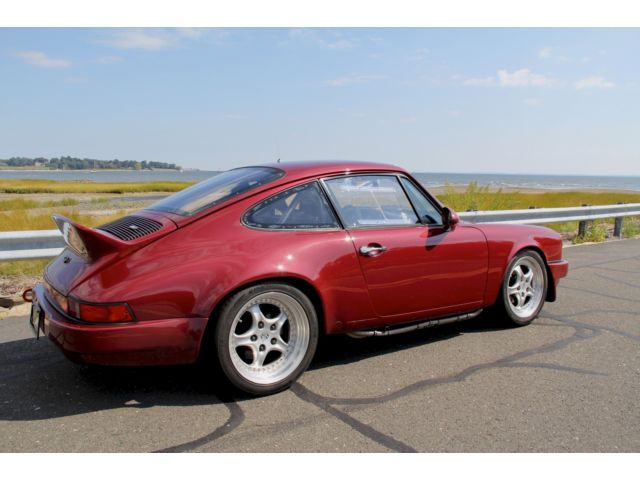 Like the M3 from earlier, the Carrera RS has been a model that is the dream of many Porsche enthusiasts and the subject of many replicas. Some are merely cosmetic, others go for wild and exacting recreations. But the value of 911s has progressed to the point where something interesting is happening; track cars now make a viable option to convert back to street cars. It wouldn't surprise me if we see the same thing occur with the E30 M3 market where tracked out original M3s get converted back to street cars. But this later 911S has been given the RS treatment by notable builder Musante Motorsports. I had the pleasure to work with Chris Musante before his business was fully off the ground; his attention to detail and knowledge of building Porsche air-cooled motors is certainly top of the field, and an early 911 that Chris just rebuilt recently won the Lime Rock Vintage Festival show. It's no surprise then that this 1977 model that Musante Motorsports built looks awesome: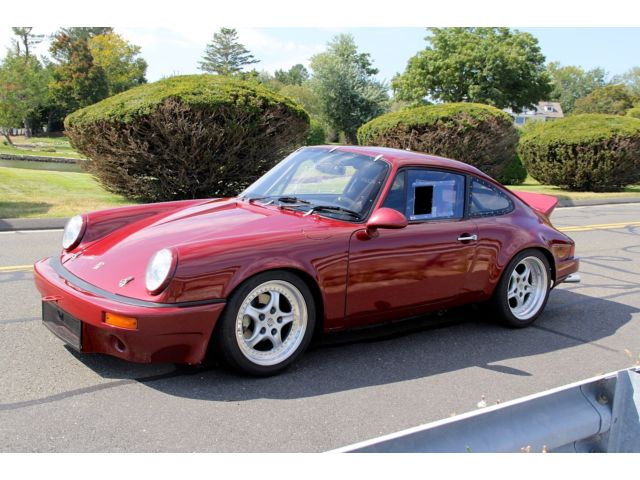 Year: 1977
Model: 911
Engine: 2.7 liter flat-6
Transmission: 5-speed manual
Mileage: "10,000" mi
Price: $49,900 Buy It Now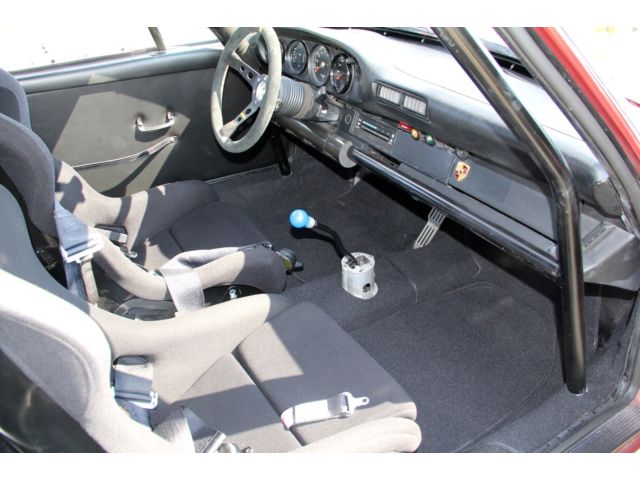 BECAUSE LIFE IS TOO SHORT TO DRIVE A BORING CAR!!!

THE CLASSIC CAR GALLERY

3266 POST RD

SOUTHPORT, CT 06890

203 256 9800

CLASSICCARGALLERY.COM

1977 Porsche 911S "Street Legal Track Car Built By Musante Motorsports!"

VIN 9117200969

The Classic Car Gallery is proud to present this 1977 Porsche 911S street legal track car. This 911S is a beautiful example of a car than can be used for High Performance Drivers Education and track days as well as spirited sunday street drives. Starting with a clean 1977 body shell, this car was outfitted with some EXTREMELY RARE PARTS;

OEM PORSCHE RS rear fenders

OEM PORSCHE RS rear decklid with

OEM REAR PORSCHE DUCKTAIL

2.7 liter Magnesium engine

Sunroof was sealed with a fiberglass.

964 Aero mirrors

front and rear IROC Porsche fiberglass bumpers

The car was assembled and re-engineered by MUSANTE MOTORSPORTS, of South Windsor, Ct. MUSANTE MOTORSPORTS is known for their race-winning PORSCHES and builds some to the best and fastest cars in the Porsche world. All panels, bumpers and components were professionally installed and repainted off of the unibody. All glass was removed during the respray and refitted with Lexan. She wears a set of 3 piece porsche cup style wheels shod with Hankook Ventus V12 Evo 225/45/17 fronts and 255/40/17 rears with plenty of tread. In 2005 the motor was taken down to the bare block, blueprinted and rebuilt by Musante Motorsports. The 2.7 liter engine build took 125 hours and over $8,000 to complete. The car made 244 WHP on the dyno, and coupled with the racing chassis and suspension makes this one aggressive track weapon. The crankcase was hot tanked, galley plugs were removed and new ones refitted, combustion chambers were machined to allow for adequate piston to head clearance to maintain the compression ratio. The crankshaft was magnafluxed, balanced and grooved main bearings were installed. New 2.7 Euro Carrera piston rings were fitted and the rotating assembly was complete. New billet camshafts were precision ground and used in conjunction with 4 bearing cam towers and a 140/280lb competition valve spring set with new retainers and bases. The 2.7 breathes through PMO carburetors mated to dual ITG foam filters. An MSD ignition system was used to power spark and fuel is delivered with the aid of SA101 Pro Safe fuel cell located in the boot. A 72 Row high performance oil cooler was installed in the IROC front bumper to cool down engine temps and a new 6:1 exhaust system was installed, she makes a great noise. All of the external hardware, gaskets, hoses and fittings used for assembly were new. A WEVO 6 Bolt Streetlite clutch pack was used to transfer the power and a WEVO classic shifter was used for the 915 transmission. A 7.31 ring and pinion is currently installed. Wevo engine and transmission mounts were fitted throughout. For suspension the following components were installed; TRG front and rear sway bars, 930 rear trailing arms, TRG upper monoball mounts, TRG strut brace, 22mm front/29mm rear torsion bars, 930 tie rods and custom valved Bilstein struts. The maroon paint is good, with good shine and luster. The interior features a WELDED full custom roll cage with knee brace and driver and passenger passthrough. Recaro Profi SPG XL seats stamped February of 2011 and Sfi Spec 16.1 5 Point harness stamped March of 2014 were just installed. New black carpets were just recently fitted throughout and new RSR door panels were installed as well. She is currently registered in Connecticut. True mileage is unknown. No compromises were made building this Porsche weapon. Whether used for the track or the street, this 911 can be had today for a fraction of the cost of the build!!! Feel free to call 203 256 9800 or email Steven@classiccargallery.com if we can answer any of your question.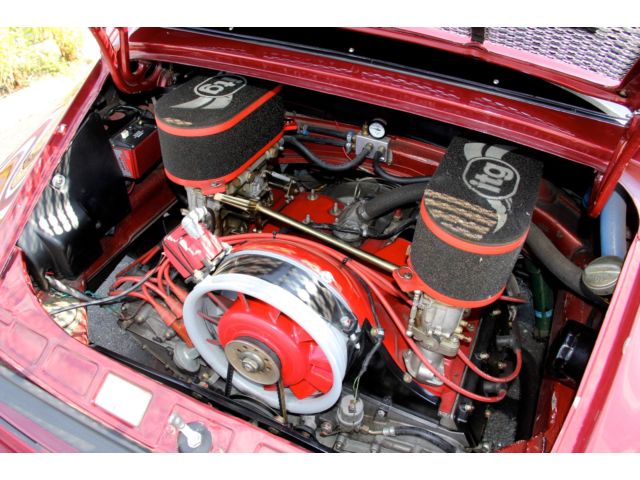 If you're a classic aircooled fan, this build is very appealing. There are some great throwback items like the OEM RS flares and IROC bumpers combined with some modern touches like the mirrors and wheels. The combination works well in my mind and this car looks seriously purposeful. The color is great and subdued, but classic at the same time and the interior looks great too. Under the hood, the 2.7 has been turned up a few notches, pushing nearly 250 horsepower out of the magnesium case. There's a beautiful simplicity to these early 911s – but the simplicity hides that they were extremely capable around a track. The price may seem steep compared to other '77 911s, but the amount of work that's gone into this car seems to justify the asking price. Compared to the nearly $700,000 value of an average '73 RS, going slightly later and adding the earlier details makes a lot of economic sense and this car will run circles around a stock RS; not only does it have more power, but you wouldn't be nearly as afraid to use it all due to the crazy value.
-Carter