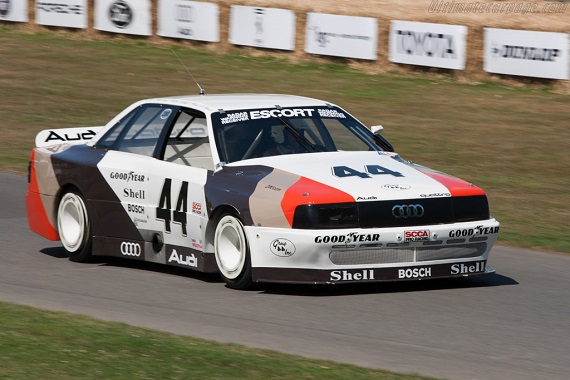 One of the things I love the most about Audi is that for some time they liked to do things differently. Now, if you're Porsche and you're able to build a reputation around that insistence to do things differently through racing, then you can be a successful company. As such, the closely linked cousin Audi was taken racing by some of the same team from Porsche. The first big attempt in the 1980s was the push to win the World Rally Championship with their new Quattro model. Highlighting turbocharged technology coupled with a semi-revolutionary all-wheel drive system, the Quattro was a positive sensation until the mid-1980s and the death of Group B. Audi then took on Group A with the non-turbo Coupe quattro briefly, and also enjoyed some unlikely success rallying with their 200 sedan. But even success in World Rally Championship events wasn't enough of a reputation boost for what lay ahead of Audi next, as 60 Minutes highhandedly nearly took the company right out of the marketplace. In order to rebuild the reputation of the company in the U.S., Quattro guru Jo Hoppen convinced Audi to go racing in the SCCA Trans-Am series. Headlining that series were tube-frame V8 behemoths that outwardly laughed as a production based luxury sedan with a measly 2.1 turbocharged inline-5 hanging way out the front pulled up to grid. It turned out they didn't laugh too long: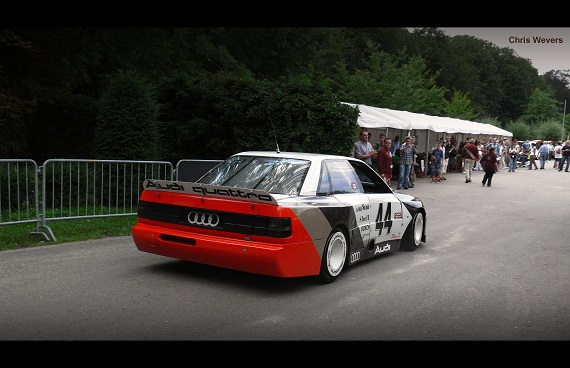 Year: 1988
Model: 200 quattro Trans Am
Engine: 2.1 liter turbocharged inline-5
Transmission: 6-speed manual
Mileage: Not Listed
Price: Price on Inquiry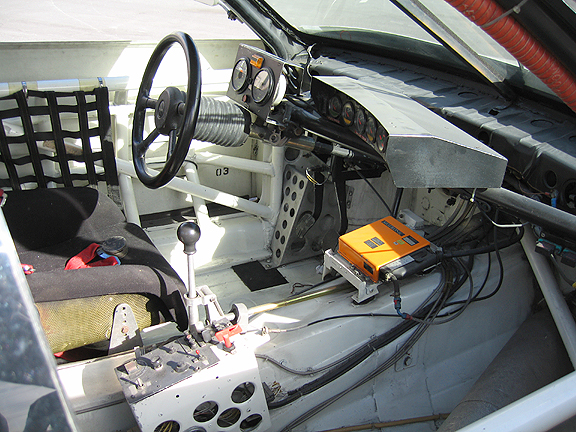 1988 Audi 200 Quattro Trans Am Race Car
ID# 44JA000013
This car was purchased directly from Audi Sport in Ingolstadt, Germany. The car was built for the Sports Car Club of America (SCCA) Trans Am Championship. Hurley Haywood's Championship Car.
1988 Results:
Long Beach – April 17th – 2nd Place
Dallas – May 1st – 1st Place
Sears Point – May 29th – 6th Place
Detroit – June 19th – 1st Place
Niagara Falls – June 26th – 13th Place
Cleveland – July 2nd – 4th Place
Brainard – July 17th – 2nd Place
Meadowlands – July 23rd – 2nd Place
Lime Rock – August 6th – 4th Place
Mid Ohio – September 14th – 3rd Place
Road America – September 11th – 4th Place
St. Petersburg – October 23rd – 18th Place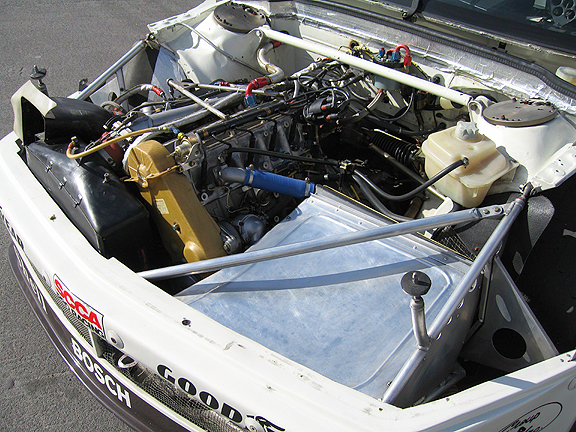 Though the 200 may not have enjoyed the domination in Trans-Am that would come with the later IMSA 90 – which won nearly every race in the series – Hurley Haywood, veteran Porsche Le Mans winner, amassed enough points to secure the Trans Am victory for 1988. This program would lead to the more extreme and more successful 90 in 1989. What I love is that, at it's heart, this 200 is remarkably similar to the ones that you could buy. It was Audi's "we do it differently" motto taken to a completely new venue, one that they would continue with both the 90 and then the V8 quattro DTM. I wish, like the DTM car, that they had kept the wood trim inside as I always felt that was a nice "FU" to the competition, but excusing that this is one seriously awesome bit of kit. I got to see this car perform at Goodwood in 2006 and it was no less quick than it had been in 1988; with over 500 horsepower on tap and all-wheel drive, despite the relatively heavy weight this car positively launches up the hill.
Pricing isn't disclosed, but a championship car like this associated with a famous name will always be a strong draw. Figuring similar ex-DTM cars trade in the $150,000 – $300,000 range, I'd bet the seller is looking for the best part of a quarter million. That's a lot for a 200, but then this is the 200. And for that, Audi fans will always be thankful!
-Carter