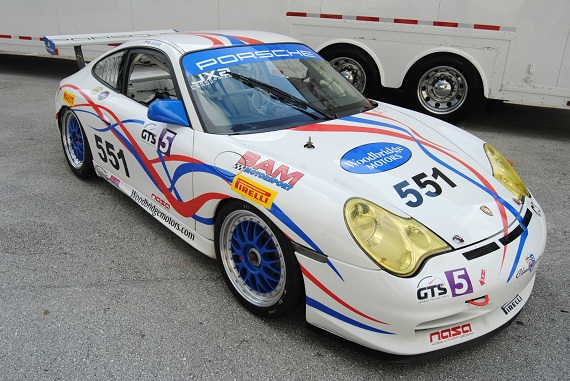 The fall from grace of the 996 has resulted in some stunning deals on pretty incredible cars. They're not without their problems; the 996 isn't the most attractive Porsche produced and there are known engine issues to combat. But if you're looking for an inexpensive track weapon with and impressive amount of speed, it's pretty hard to best the 996 package. While you can get a very nice example of a GT3 – Porsche's then pinnacle of dual-purpose street and track package – for around $50,000 and drive it to the track, if you're willing to spend just a bit more you can look at leaping into another level of performance with the "Cup" car. Stripped down and stiffened up, these factory racers are simply stunning with their speed and were cutting edge less than a decade ago, yet today you can find an excellent example like this 2005 model for less than $80,000 – only a third of what a new one would cost you.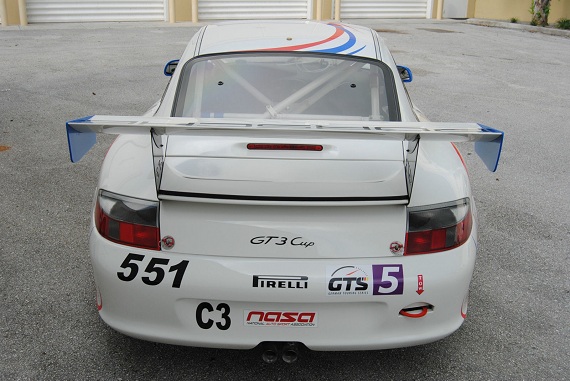 Year: 2005
Model: 911 GT3 Cup
Engine: 3.6 liter flat-6
Transmission: 6-speed manual
Mileage: N/A mi
Price: $79,000 Buy It Now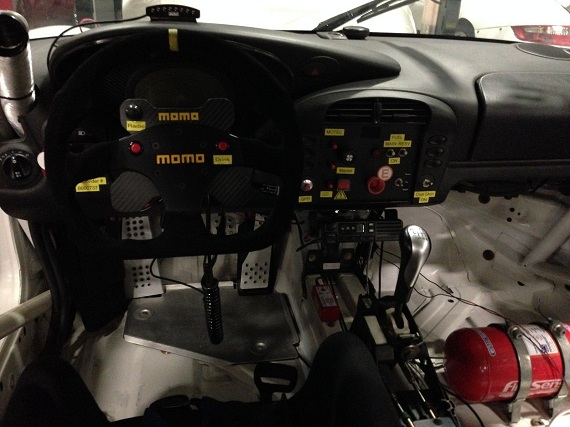 2005 Porsche GT3 Cup

VIN # WP0ZZZ99Z5S698008

For Sale: $79,000.00 (USD)

BODY

Stock White Color

Three owner car maintained since new by 911 Design, Fairfield County Motorsport and Orbit Racing

No frame damage ever – original factory body stickers

Factory Recaro race seat

Motec data system – ADL2

Fuel Safe 100 liter (2 gallon) Fuel Cell

Schroth HANS 5 point drivers competition belts

Factory external electrical kill switch

Window Net

Removable side windows

The car receives a complete professional detail each time before it is driven

SUSPENSION

2 sets of Porsche/BBS Wheels

1 set Forgeline Wheels – mounted with Michelin rain tires

Factory Sachs double adjustable shocks – rebuilt – 3 hours

ENGINE

129.3 hours on the factory assembled engine with the factory seals still on the engine

Engine oil changed after each event with MOTUL 300V

TRANSMISSION

Transmission oil changed after each event

Pressure plate TO bearing and flywheel – 6 hours

Sachs OEM clutch

65 hours since last transmission rebuild

OTHER

ECU has 157.2 recorded hours

New Black Axles – 3 Hours

Motec Shift Light Module

Drink Bottle System – Electric

Handheld Vertex Radio

Complete Cool Suit System

Contact Rodger @ info@orbitracing.com for more details.

more photos available orbitracing.com

Serious Inquiries only.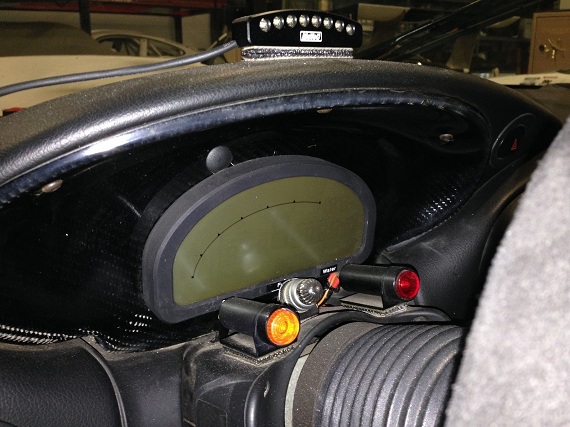 I love the color combination and the decals; they're not outrageous but remind you this is a pure-bred race car. The only problem I see is that the engine is now at 130 hours – most well built race motors are past their prime once you crest 40 hours, and a rebuild by Porsche Motorsports North America (who recommend 30 hour rebuilds, incidentally) isn't a cheap proposition – the best info I could find is that if it wasn't a major failure, it was a $25,000 rebuild. That, along with the transmission, are big ticket items that need to be refreshed on a regular basis. But if you're going to play with the big boys, these GT3s are still one heck of a deal and match what it would cost you to fully prep a street car to this level. In exchange for original streetability, you get the pedigree of a factory-built race car. The market hasn't yet come around on these GT3s, but if you look towards other "Cup" chassis from Porsche you can see there's a tremendous amount of potential not only for smiles on the track but appreciation in the future. It wasn't long ago that a 944 Turbo Cup car would change hands for $30,000 and a 964 Cup for $50,000 – and those days are long gone. The 996 may never reach the cult status of those two examples, but there is certainly room for growth.
-Carter