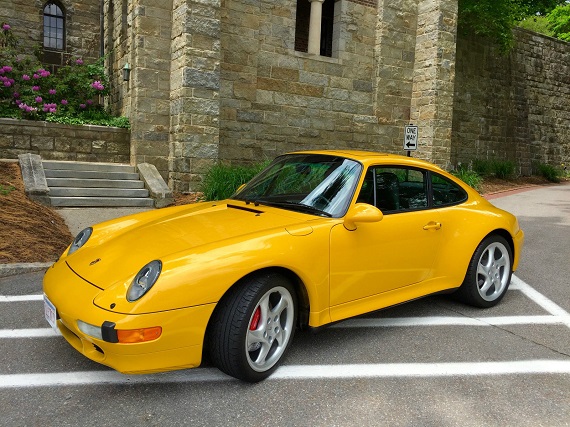 We're going to step into some deeper, and uncharted, waters with this car. The Carrera 4S, and its slimmer sibling the Carrera S, have shown nice increases in value lately as presumably collectors begin to snatch up what they feel will be the most likely examples to show significant long-term appreciation. The example we see here, a Speed Yellow 1996 Porsche 911 Carrera 4S, located in Massachusetts, with a mere 2,330 miles on it, is sure to sit near the top of the pile for any of these cars. The Turbo and RS will always stand within their own sphere of the market, but for what is otherwise a fairly standard car, mileage and color have a significant impact on value and this one has those in spades. The downside, of course, is that you can't drive it. As in, almost never. That surely will turn some people off, but I would feel pretty confident that the owner of a 911 like this probably can afford something to put to proper use.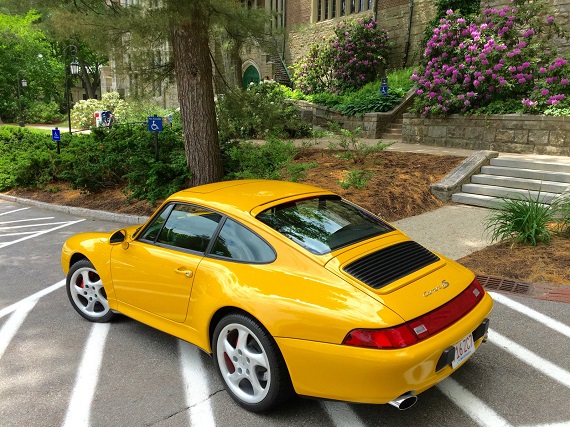 Year: 1996
Model: 911 Carrera 4S
Engine: 3.6 liter flat-6
Transmission: 6-speed manual
Mileage: 2,330 mi
Price: $167,750 Buy It Now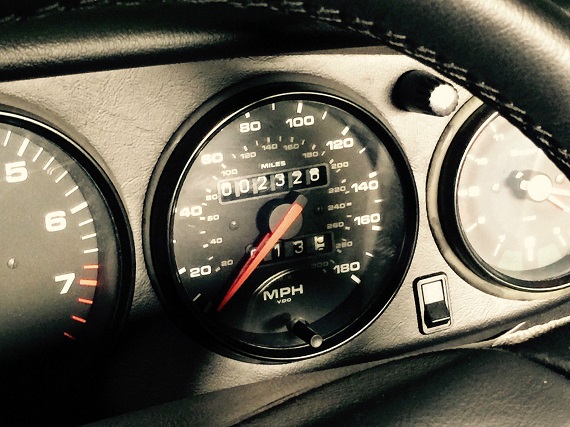 This car looks, no exaggeration, like it rolled off the Porsche factory floor a few weeks ago and is one of the rarest specimens on the planet. Options include; Hi-Fi sound system with CD-Changer, Lumbar Support, Comfort Seat Left, Automatic Speed Control, Litronic Headlights, Sunroof, etc. This car has not been modified in any way and I did a PPI prior to buying to confirm no paint, no body work, no leaks, Clean Carfax, etc. I have a significant amount of paperwork, to include original sticker. Car is currently stored in Massachusetts though I live in Ohio. PPI's (that do not add any mileage) are welcome at winning bidders cost. 1 prior owner (I am the second listed on Carfax) and mint in every way. $1000 deposit due within 24 hours of winning and PPI's will have to be approved. Thank you very much.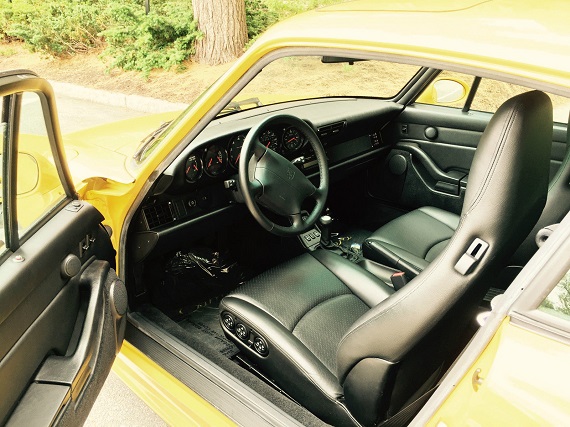 A Carrera 4S for 993TT money will always be a tough sell, but then again the asking prices I've seen for a 993TT with this sort of mileage, which obviously do not come around often, have been nearly $200K higher than this one. On a car with this mileage the seller likely feels emboldened to ask whatever he wants safe in the knowledge that almost no other similar example will come on the market anytime soon. Low mileage and a rare bright color as we have here and the stars have aligned. It would seem to me that this asking price is eating up a lot of the potential return for a car like this so I'm not sure we'll see it sell, but crazier things have happened. It's a museum piece and there are ways in which that's unfortunate, but museums always have their place and at least it's quite the looker.
-Rob