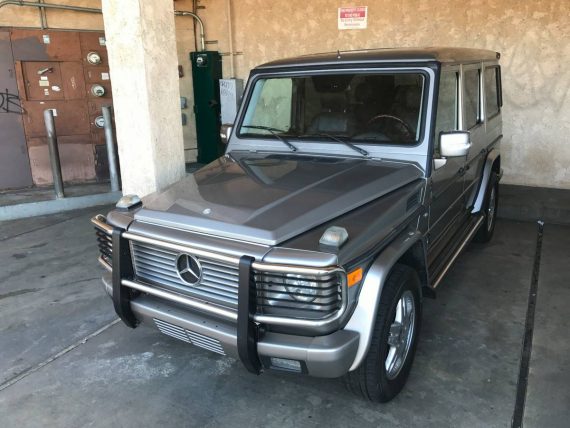 I have an affinity for vehicles that have hit the moon milestone (238,900 miles) while looking like they've done so with relative ease. For this 2003 G500, it has already hit the moon and is halfway home on the return trip. I think people have an irrational fear of higher mileage vehicles because they've either been with been with cars that didn't age well or they've been told that higher mileage automatically means "bad". There is some merit in that the more miles a vehicle has, the greater the risk of things failing, but I believe that you get out cars what you put in them — which a few exceptions, of course.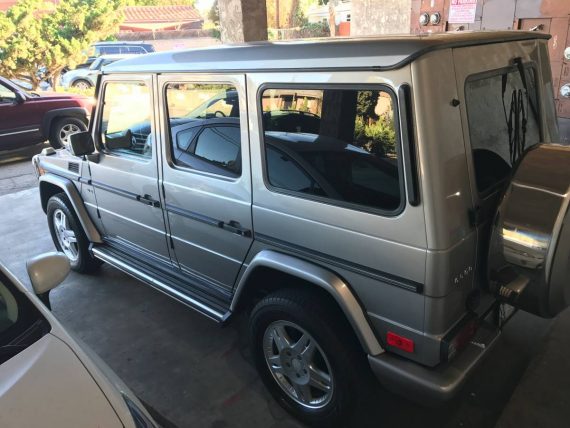 Year: 2003
Model: G500
Engine: 5.0 liter V8
Transmission: 5-speed automatic
Mileage: 318,940 mi
Price: $22,500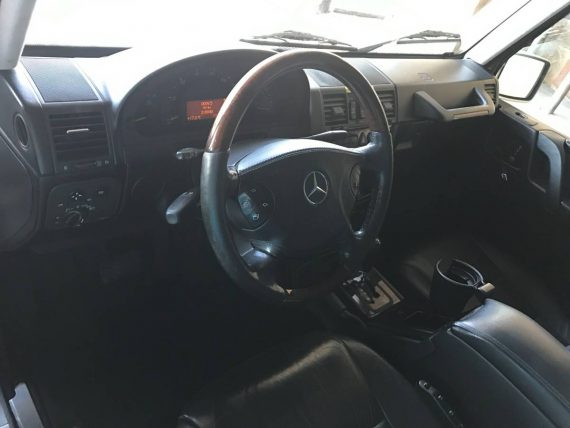 2003 G500 Pale gold color a pretty rare one in excellent condition, it was a one owner vehicle.
A doctor drove it and he just traded it in and got a new G63. Amazing condition and fully loaded.
Has 318k miles but all maintenance was done at the dealer and its all recorded. Truly amazing vehicle at this price.
The Mercedes-Benz G-Class is one of the few (relatively) mass produced vehicles that doesn't depreciate like a typical Mercedes. Since being officially launched in 2002, these W463s usually have a floor of $25,000-30,000 and almost never go lower unless they have serious issues. I don't think this happens because these are perfect vehicles that never break, as that's far from the truth. They all have their typical issues that every other Mercedes of the era has and often carries higher prices on the G-specific parts. In my opinion, it's the demand for virtually hand-built SUVs that keep prices so steady. People are more than willing to pay for the honor of maintaining and repairing a legendary G.
This 2003 has 318,940 miles which is more than double what I usually see for a typical early G500 for sale. The interior looks fair enough for some dark photos outside of some serious wear spots on the steering wheel. Mechanically, a M113 engine paired to the 722.6 transmission with over 300,000 miles doesn't scare me one bit. Would I get it tomorrow and drive 500 miles? Of course not. A thorough pre-purchase inspection with a compression test would ease my fears a lot but it's not like I'd run away screaming from this W463 when I saw it has over 300,000 miles.
What would get me running away screaming? The price. $22,500 is crazy in my opinion for a G with this many miles. Like I mentioned earlier, you can find these trucks with less than half the mileage for what you are going to pay for this one. What's even worse is that this 2003 is in the Los Angeles area, where the person who bags your groceries drives a G63 AMG. Prices are always softer in the L.A. area thanks to an abundance of used luxury cars. For me to consider this one, you'd have to subtract $10,000 off the asking and I'd be thinking about it. Just because you might not be afraid of miles, doesn't mean the price shouldn't have an affect on it.
– Andrew