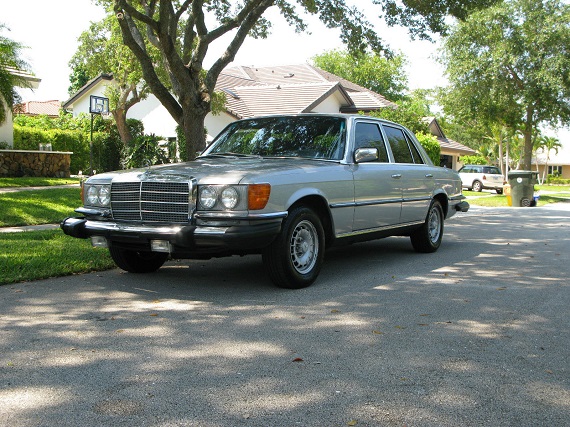 For some time, the W116 has been stuck in no man's land value wise; not as new or attractive as the W126 that replaced it, and not as classic a design as the W108 series had been. It's not that it's an unattractive car at all, but unfortunately it's bookended by arguably better looking models and unfortunately – outside of some real stunners – the value of Mercedes-Benz sedans falls below coupes and convertibles. For a classic Mercedes-Benz enthusiast on a budget, then, the W116 offers a lot of vintage Mercedes-Benz build quality and longevity on a budget. There are plenty to choose from, too – lest we not forget this is a S-Class Mercedes, so the price was stratospheric when new and even lightly used. Option out a 6.9 to the tune of around $50,000 in 1980, and you'd have the equivalent buying power of nearly triple that amount today – roughly $143,500 in 2015 money. And they were laden with top-end technology for the time; recently I covered a series of Volkswagen Rabbits, where everything outside of the tires was an optional extra. In the S-Class, you had electric nearly everything, electronic climate control and in the case of the 6.9 you threw in hydropneumatic suspension. These were, and still are, impressive vehicles, many of which were maintained to a high level yet are available for a fraction of their original investment. Today I'm taking a look at the slowest and fastest of the bunch – a 300SD and a 450SEL 6.9. Which is the classic S-Class that woos you?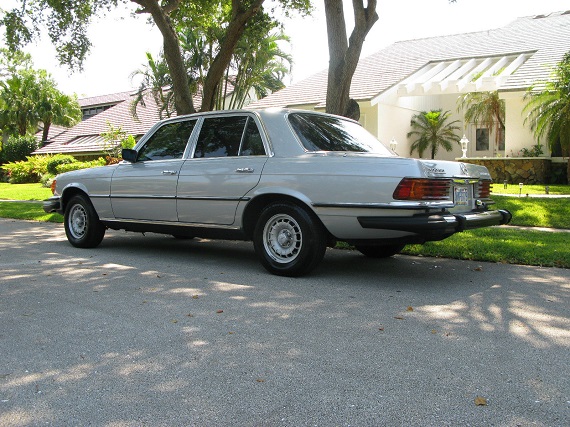 Year: 1979
Model: 300SD
Engine: 3.0 liter inline-5
Transmission: 3-speed automatic
Mileage: 146,100 mi
Price: $6,750 Buy It Now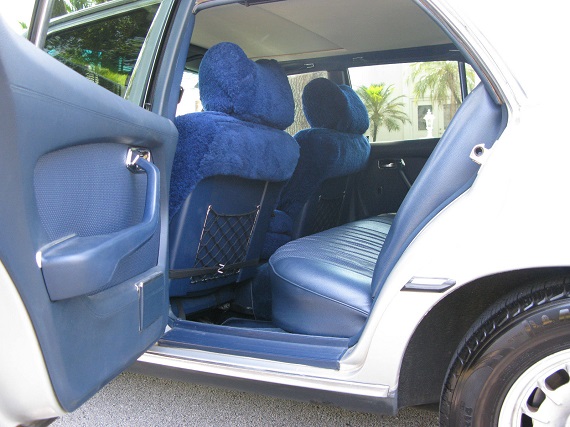 1979 MERCEDES-BENZ 300SD DIESEL FOR SALE

LOCATED in: Boca Raton, Florida

This is an immaculate W116 300SD and most likely the best condition you will find for sale on the market. It has the 5 cylinder OM617 diesel which is arguably Mercedes' best diesel engine ever made, combined with the smooth shifting transmission, this car is the complete package. The paint is immaculate, as well as the interior and the rubber is in great shape too but I'll let the pictures speak for that. I have all the maintenance records since new from the first and second owners. Come see this car for yourself and you will be amazed.

Some other things:
-Accordion Style sunshade
-Sheepskin covers on front seats
-Cold A/C
-All maintenance records
-Brand new Michelin Tires
-Comes with a set of Goodyear floor mats

Two things it needs, window regulator (front passenger), and door lock actuator (rear drivers) both of which are easy DIY jobs but I haven't had the time to get them done

If you are interested in this car you will have to meet me IN PERSON to carry out the purchase, NO EXCEPTIONS! I will not ship this car for you.

Jason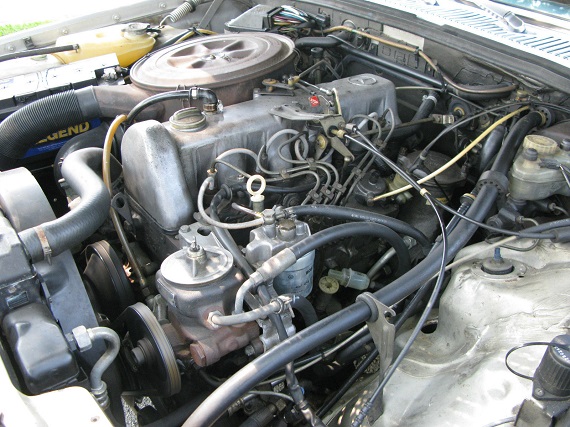 This 300SD ticks all the right boxes; a pleasing color combination, very good overall condition and a drivetrain which can't be killed. Additionally, the seller has all records from new. There are a few small condition problems and the pictures don't reveal the condition of the front seats, but the MB Tex in the back look excellent. The only let down is the U.S. appearance package; the 4-headlight setup along with the large U.S. bumpers visually diminish the quality of the product which they adorn in my mind. Though there are several 300SDs on eBay right now, and several with lower miles, this car's "Buy It Now" at under $7,000 was by far much less than the asking prices of the others and condition was equal or better than the others. Along with the records, it looks like an honestly presented car that was enthusiastically cared for and represents a great value in the classic Mercedes-Benz sedan market.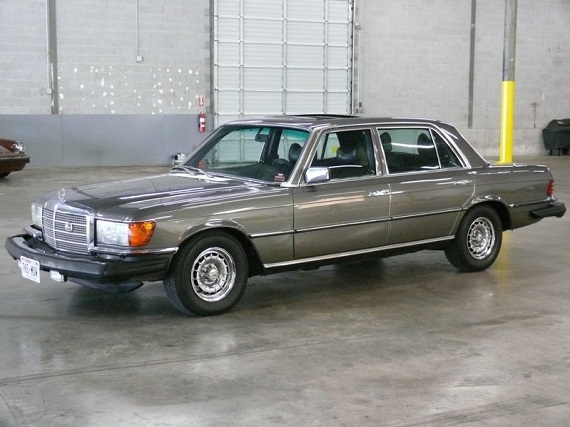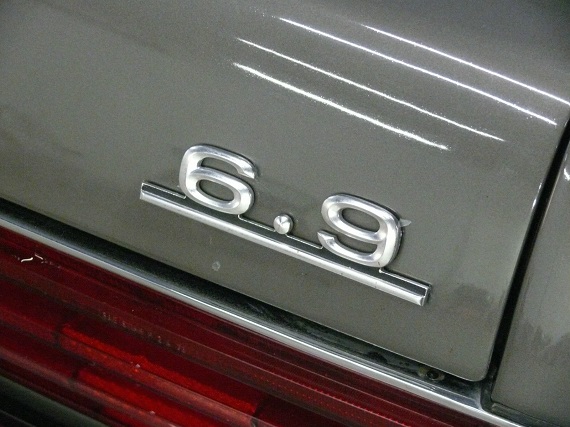 Year: 1977
Model: 450SEL 6.9
Engine: 6.9 liter V8
Transmission: 3-speed automatic
Mileage: 148,500 mi
Price: No Reserve Auction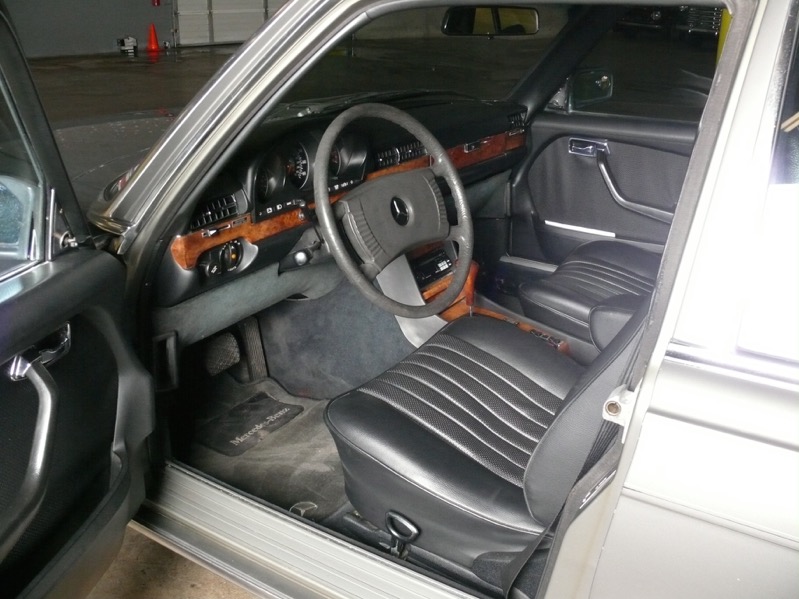 1977 Mercedes Benz 450 SEL 6.9 148k Miles, Anthracite/Blk, No Reserve Atlanta GA
Over 130 photos in the description! Beautiful Benz!

1977 Mercedes Benz 450 SEL 6.9

Vin # 11603612002075

Miles – 148,500

This 6.9 was sold in August 1977 at Newport Beach Mercedes Benz (Original Build date was February 1977). It is a California emissions equipped car finished in Anthracite over Black with all of the standard US 6.9 features like automatic climate control, sunroof, power windows, cruise control and the unique rear head rests. According to notes in the service records, the car was dealer serviced in Newport until around 40k miles. In 1988 at around 70k miles it was purchased and taken to Seattle where it lived until 2003 when it was acquired by the previous owner and driven 2500 miles back to Wisconsin. Once there it was used sparingly. When I found the car it had been in a garage for several years, and I took my time to bring it 'back to life' which I'll outline below.

Over the years this 6.9 has benefitted from several 'open check book' owners, and I have records and owner notes going back to 1988 at 70k miles. I added up over $25k in receipts over this time period. All records of course come with the car.

Mechanically

The car drives and shifts very nicely. It makes great power from its 6.9 liter M100 power plant, and accelerates and shifts, as it should. It drives straight, and I am really trying to stay away from typical 6.9 eBay ad hyperbole, but it does feel like it makes the original specification 250 or so horsepower, and it will pull hard until you decide you need to lift off the accelerator with plenty of power left. It's smooth on the highway, and is surprisingly nimble around town. Oil pressure is always good, I've never seen the temperature go past 185F or so even in traffic in 90F weather, it starts on the first hit, hot or cold. The brakes are good, or as good as they were in 1977 (this is a heavy fast car to stop), the parking brake works, kick down switch works. Sorted reliable Benz.

During my ownership, I've serviced the hydropnuematic suspension, including New Accumulators on the front (red) and rear (blue/green), installed a new leveling valve linkage on the rear, and a newly rebuilt leveling valve on the front of the car – it sits up for days and raises / lowers with loads as it should. The correct Benz fluid is in the tank, and it is clear – not dark or black. It has the great 6.9 ride – firm but pliant at the same time. No bouncing around, no weird side to side motion, it rides like it should.

As I've gotten to know the car, and spent some time with it, little things stand out: it still has OEM Mercedes hose clamps, all of the vacuum lines are still supple, they aren't cracked, the hydraulic lines are in good shape with good fittings, and no bubbling on the rubber, there are no oil or fluid leaks to speak of. The original metal plate that runs under the oil lines from the oil tank to the dry sump is in place, as is the front chin spoiler. These seem to go missing on 6.9's for some reason.

The suspension rubber is overall in nice shape, though it's likely time for lower ball joints – that's the only component that should be replaced. It even still has the original paper oil filter instruction sticker on the filter housing. I've never seen that before.

It wears the larger 6.9 specification 215/70 tires, they're Toyo's and they have tread, but they're older. Maybe just burn them up doing doughnuts…this car has the standard 6.9-Limited Slip Differential as well.

Additionally, a new correct size Interstate battery was installed, I replaced the shifter bushings, and always important the A/C blows cold – most of the time, or part of the time, or randomly if it wants to. One note on the air, it has been doing fine, but the blower in the car does not always turn on. Sometimes, there is a combination of buttons that will make it work, but this is not always the case. The compressor engages, and the system is charged. This AC system has been overhauled in the car at least once, new servo, new amplifier, new control valves, new vacuum lines and those receipts come with the car. I also have the W116 Climate Control service manual I'm happy to copy for an enterprising new owner.

All windows work, sunroof opens and closes, the Hirschman antenna raises and lowers, all lights work interior and exterior – even the reading lights in the back, and in the glove box. All gauges work correctly, and the clock still keeps perfect time as well. Door locks operate correctly, locking all doors, trunk and fuel door.

The only inoperable accessory on the car is the cruise control.

Some service highlights over the years –

New Transmission $4,000.00 – at 107k miles.

Open check book suspension service at 111k miles with pretty much everything replaced under the front end $4,000.00 at Mercedes Benz.

I also have receipts for new cats, mufflers, alternator, power steering pumps, wires, plugs, distributors, compressors, valves, seals and pretty much everything else consumable one could think of replacing over the last 38 years.

The car comes with two master keys, original owners manuals, warranty cards, and hang tags.

Exterior

The car is rust free. It looks like an original California / Seattle car should. Jack points are solid, there's no rust on the body or underneath. At some point the car was repainted and the high quality original color re-spray that continues to show a glossy finish. Overall condition, including door-sills, jams, shut lines, look good. However, I would guess this is a 20 year old paint job and the car has some garage dings, scuffs, scratches, and some light spotting. You have to get up close but there are some blemishes here and there on the car. There is one small dent on the passenger's side rear wheel arch, just behind the door. I tried to photograph all of these.

The engine compartment, trunk and under carriage are all in what I would call honest condition. It's not fluff and buff, but pretty much the way a clean running serviced car should look after 148k miles.

Euro headlamps are installed, and they really enhance the overall presentation of the car and do improve the night driving experience with higher output H4 bulbs. I don't have the fog lights in the Euro lamps connected – that's easily done if you want quad fogs up there but you may need to upgrade the relays –the lower fogs work fine. Oh, and how could I forget – this unit has chrome Bundts. There's some light pitting on them, but they definitely pop on the otherwise staid anthracite / black color scheme.

Interior

The original black leather interior was replaced in the mid 90's with MB Tex from World Upholstery. The seats are in exceptional condition with good springs and horsehair. They're matched with a replacement dash with absolutely no cracks. I have receipts for $2600.00 for the upholstery and $2000.00 for the new old stock dash. Note – those of you with good eyes may have already seen this, the dash was replaced with a later W116 version and vents/speaker grills were sourced for the car. There are some notes jotted on the receipt that it was in for A/C work, and the dash was damaged beyond repair. As near as I can tell the Caucasian Walnut veneer is original to the car and correct for 1977. The wood has not been refinished and is presentable, however there is some varnish chipping around the climate control, and around the gear shifter. The headliner is clean and rip free. The carpet overall is in nice condition, however there is some fraying on the passenger's side kick-panel.

At some point in the 90's the car was equipped with an alarm system – the "NO GO 6000" – I'm not kidding. I have the manuals, but I think it's all been taken out except for the siren under the hood. A small panel was cut out next to the headlamp switch for a light or alarm switch or sensor. I put a plastic insert in there – but a Mercedes headlamp adjustment switch might be more appropriate with the Euro headlamps to fill in that gap.

And last but not least, there's an Alpine Stereo for you audiophiles out there…I know where's the Becker???Sorry I don't have a spare one. But, hey the Alpine works, and I'll throw an REO speed wagon CD in there for you as well – that was a $1,000.00 stereo set up back in the 90's! I've got a receipt to prove it.

Happy Bidding – No Reserve. Call me if you want to chat about it. 404.556.1705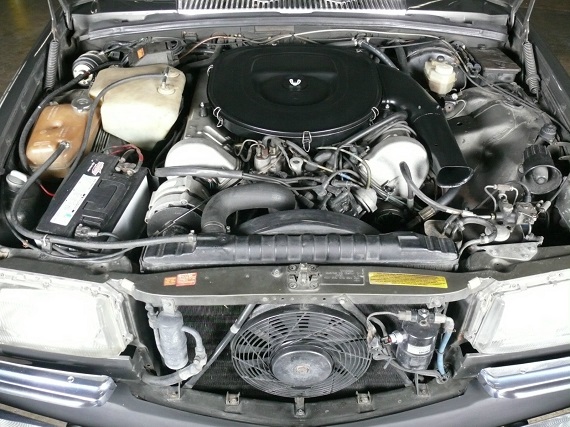 Unlike what we see with many of these 6.9s, this car is both well presented and well described. I particularly like the seller's attention to detail and honest description of the high points and quirks of this example; a great example is the combination of buttons that may or may not be required to engage the climate control unit. As a fan of older Audis, this dashboard voodoo isn't unfamiliar to me, though likely it will alienate most of the Benz faithful. The color combination and condition are pretty excellent from what's shown, and along with some heavy mechanical overhauling this car again represents a good value for a high-driver quality 450SEL. I like the Euro lights, but the repaint seems to have a fair amount of pitting and the chrome wheels aren't to my liking. Asking prices on these 6.9s have been all over the map, with some in the stratosphere and others mere pennies. Like many complicated, expensive old cars, you don't want the one that traded for pennies – refurbishing the engine, electrics and hydraulics on such an example could easily bankrupt even the most affluent of Middle-Eastern sheiks. This car strikes a good balance between not-too-many miles, good condition and maintenance performed with a no-reserve auction that's currently close to the asking price of the 300SD. It won't end there, but bought in the lower teens this is a classic Mercedes-Benz monster; a subtle exterior masking a velvet hammer of an engine.
It's an interesting competition here between these two examples; similar good condition, similar (currently, anyway) pricing, similar miles, similar maintenance history. The nod towards reliability, economic running costs and subtle luxury has to go to the 300SD, but the performance and desirability lands squarely for most, I'd guess, with the 6.9. Personally, take the diesel and with my money saved source some European headlights and bumpers. The 6.9 is alluring in many ways, but in this particular showdown I think the 300SD represents the better immediate value of the two.
-Carter