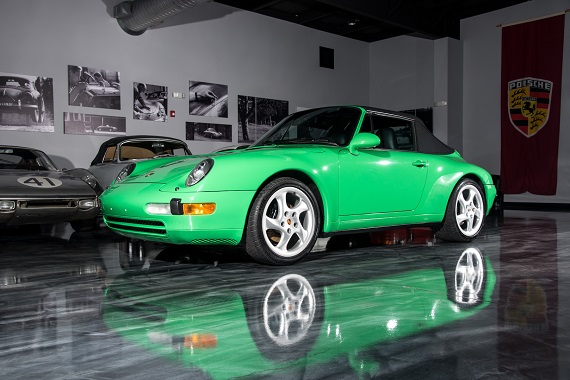 Green is a bit of a theme for me this week and though it isn't always the most popular exterior color on a car, Porsche has offered a few captivating shades that have stood out across the decades. One of those that has been available across multiple decades is Signal Green. Like many of Porsche's offerings, over the years the color isn't always the same, creating its own shifting desirability for Porsche fans, so knowing the paint codes and their availability can be a necessity for those hoping to acquire a paint-to-sample 911. On this Signal Green 1997 Porsche 911 Carrera Cabriolet driven just 11,726 miles, we don't get a shot of the paint code, but it looks like the version of Signal Green that was available during the early '90s (code 22S), as we'd probably expect to find on a 993. It's a slightly lighter shade of green than other variants of Signal Green and in the pictures here almost looks metallic (though it isn't). One thing we can be assured of: it's a rare color on a 993.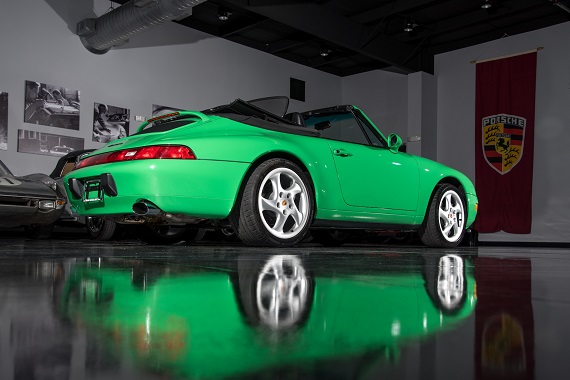 Year: 1997
Model: 911 Carrera Cabriolet
Engine: 3.6 liter flat-6
Transmission: 6-speed manual
Mileage: 11,726 mi
Price: Inquire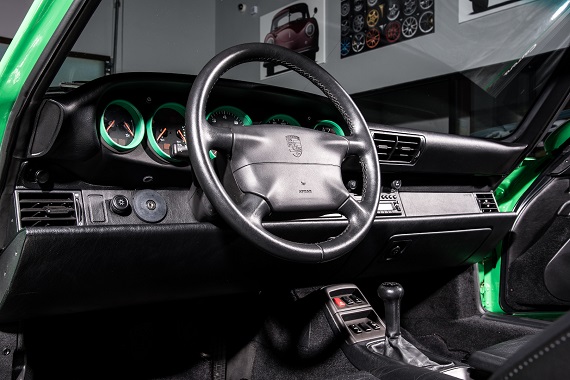 Location: Durham, North Carolina, 27703
Stock #: 191
VIN #: WP0CA2991VS341989
Mileage: 11726
Condition: Excellent
Exterior: Signal Green
Interior: BLACK

Seller's Description:
Call for details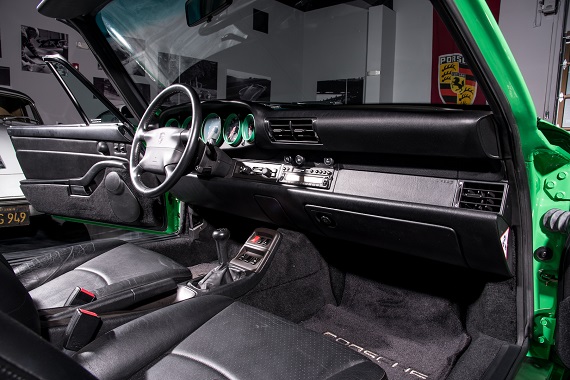 As you can see the ad hasn't provided us with much significant information regarding this 993. The dealer's page provides a few additional details, but still not much of significance. It's entirely possible there isn't much to tell – it could be a one-owner car always in North Carolina that's spent most of its time in a garage – but we need to know and we surely need documentation. The most significant documentation, presuming it exists, would be the prevalence of this color on a 993. Is it really 1 of 1? And is it 1 of 1 among all 993 models or only among the Cabriolets? None of these questions are atypical for this sort of 911, but all will affect its value. For those who love this color, and it most definitely has its fans, the combination of it on the last of the air-cooled 911s and upon the gorgeous lines of the 993 should garner it tremendous appeal and I would be very curious what sort of price it might achieve? Could we see something above six figures?
-Rob