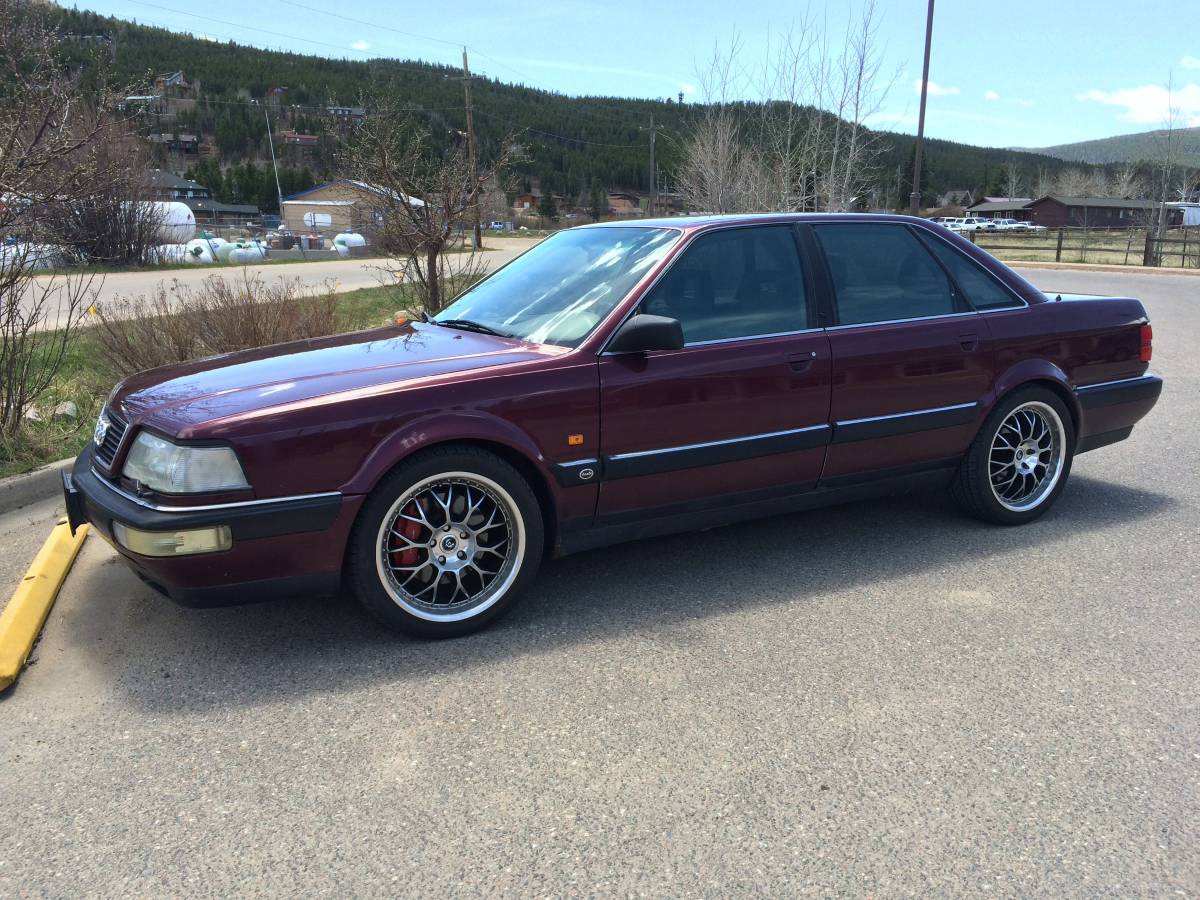 Though we've had a nice string of older Audis, it's been a while since we've looked at a V8 quattro – but today's is pretty special. First off, it's one of the later 4.2 models. These cars were upgraded with a transmission cooler to help solve the early model automatic transmission failures. That, of course, meant all U.S. bound 4.2s were automatics from the factory. While that may sound like a downer, the 4-speed auto wasn't a bad transmission and linked to the 276 horsepower, all-aluminum 4 cam V8 in front, motivation was never really an issue. Dynamically, these V8 quattros were also much better on the fly than the nose-heavy inline-5s, too. Not only was the engine a bit farther back, but the Torsen differential in the rear helped to give these cars a better power distribution. Of course, the cream of the crop were the 3.6 5-speed manuals – the only Torsen center, Torsen rear differential car Audi ever produced. Mate one with a 4.2 in a perfect color combination, sprinkle in some sport seats, and you have one pretty desirable package: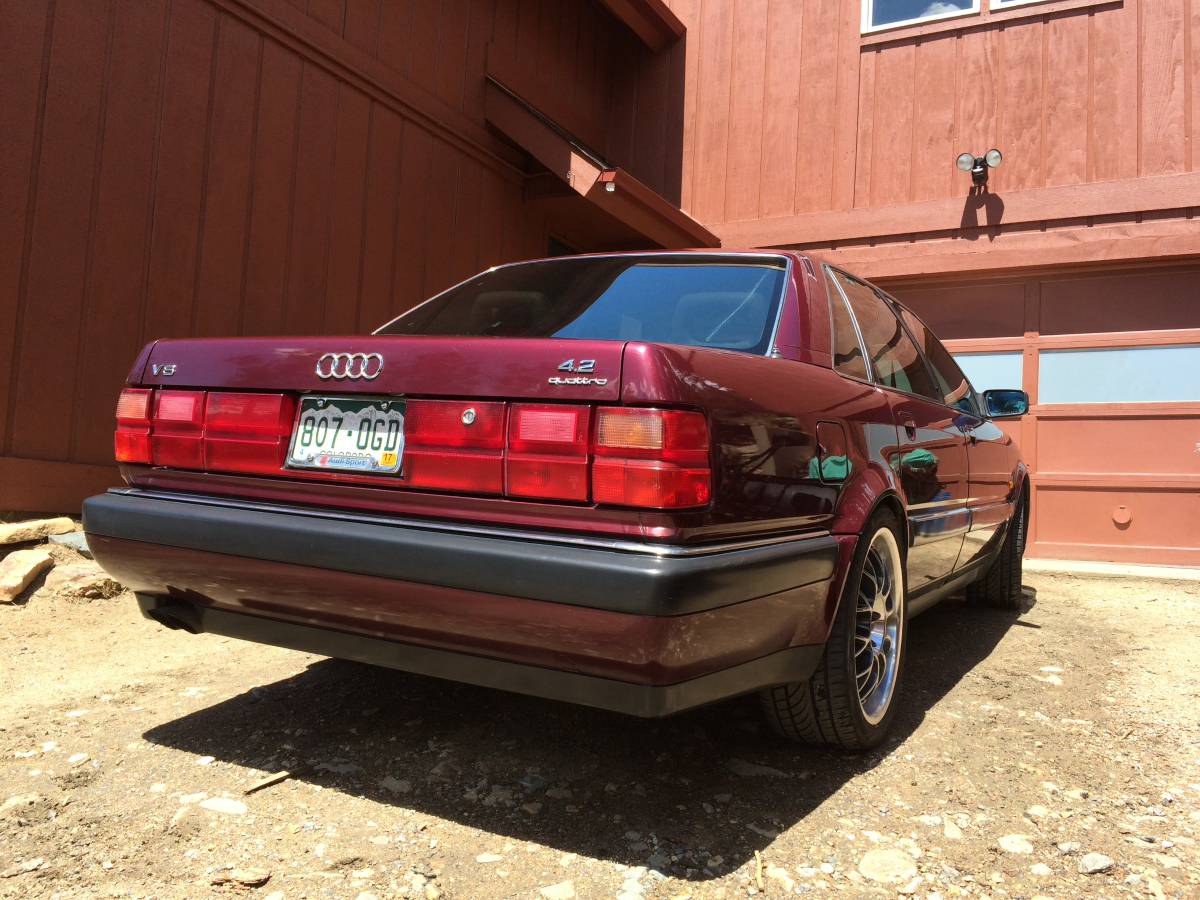 Year: 1993
Model: V8 4.2 quattro
Engine: 4.2 liter V8
Transmission: 5-speed manual
Mileage: >110,000 mi
Price: $6,000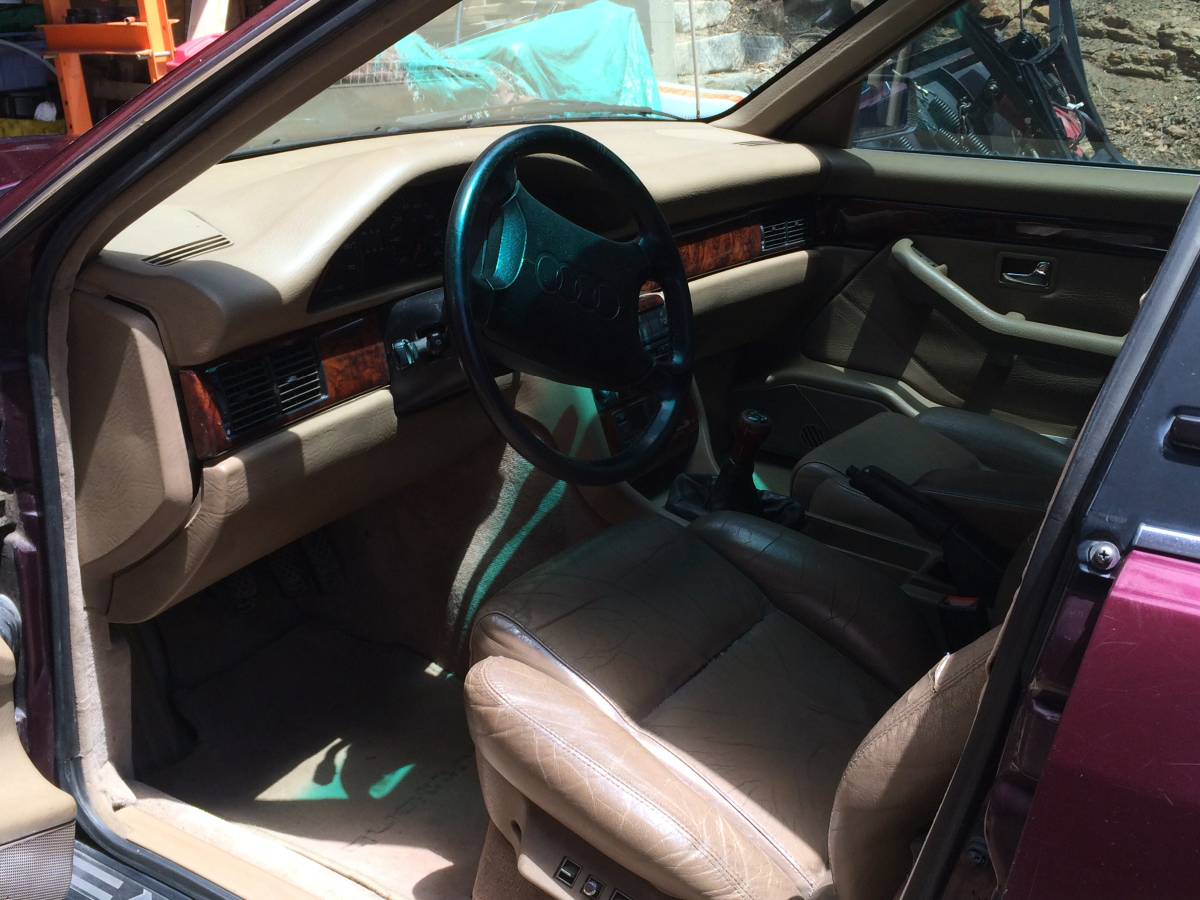 1993 audi v8 Quattro. Euro'd.
4.2liter v8, 5 speed manual transmission, all wheel drive, chipped ecu from Germany, euro headlamps, Porsche brakes with new rotors and pads front and rear, lowered bilstein suspension, 6 puck racing clutch, sport seats, magnaflow exhaust, new windsheild, new fuel pump and fuel filter, new battery, fresh tires and 2 sets of rims (18″ on car now and 17's for winter), full size 18″ spare. Parts replaced in last 3 years or 3000 miles – radiator and expansion tank, hyraulic pump and hoses, powersteering rack, timing belt with pullys and waterpump, both front cv axles and front wheel bearings.
Head gaskets replaced at 110k.
No leaks, runs great, car has been garaged, kept in great shape Mechanically and mantined with 198,000 miles on it. Clean title, passes emissions. average wear on car. $ 6000.00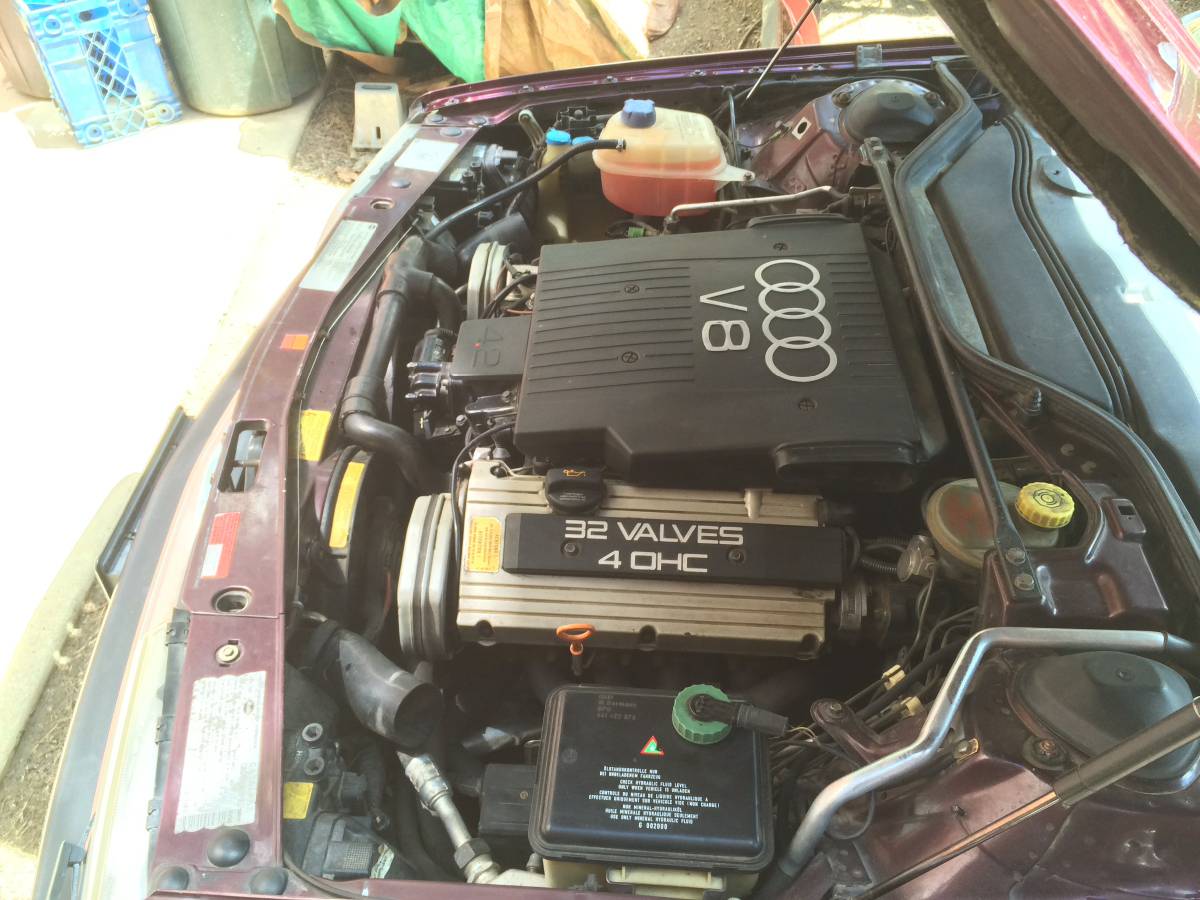 Cyclamen Pearl Metallic is a lovely shade which works really well on these early 90s Audis, and this one is no exception to the rule. This car was also upgraded with Travertine Sport seats, but careful observers will note that the original Travertine steering wheel has been replaced by a black unit – probably because of wear, I'd guess. Aside from the 5-speed swap which is rare and very desirable, the other modifications are good quality – Porsche brakes, Euro lights, and Bilstein suspension along with some mechanical updates. Indeed, the only items which really look out of place are the 4.2 badge stuck over the quattro badge (properly, these cars only had the "V8" left and "quattro" right) and the wheels which look out of character. That could pretty easily be solved by a set of OEM option 17″ Boleros, though. Outside of that, $6,000 seems like a very reasonable ask for what is a pretty compelling sporty luxury sedan alternative to the M5 or 500E.
Thanks to our reader John for the great spot!
-Carter