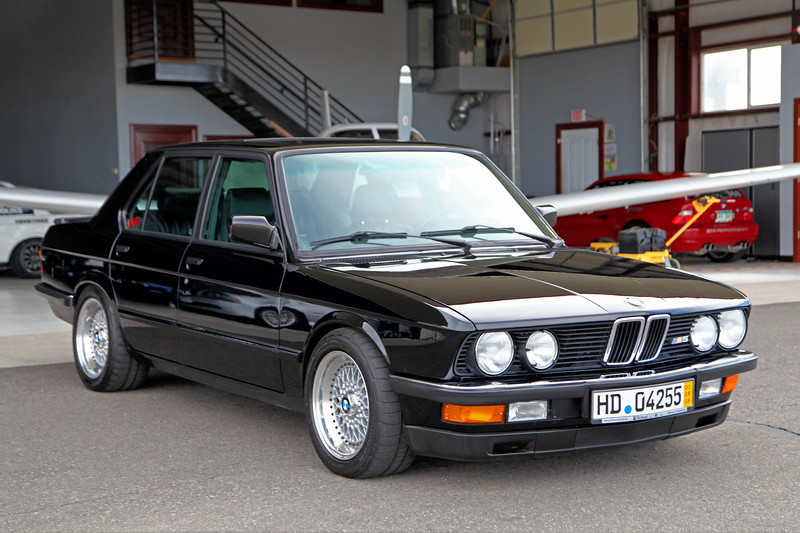 Let's get the elephant in the room out in the open: this 1988 BMW M5 has 225,000 miles, and the asking price is $42,000. It's also pretty far from original.
Still reading?
That's good, because there's really a lot to like in this particular example of the legendary chassis. First off, it's one of the very, very few of the already scarce U.S. spec E28s that were imported with option 0232 – full black leather. That makes it one of 101 imported to North America as such, and of those only 30 were sold in the U.S.. That alone makes it quite desirable. But then this M5 goes a step farther, and by a step I mean several flights of stairs. Outside we have a European bumper and headlight swap; I know, some people prefer the U.S. setup in the same way that some people consider Marilyn Manson a musical artist. It's also ditched the original M5 rolling stock for wider, modular and forged BBS RS wheels. And that high mileage? No worry, the S38 has been rebuilt and turned up a few notches, while the upgraded suspension has dropped down and stiffened the ride.
The result? Boy, does this look like one mean super sedan.