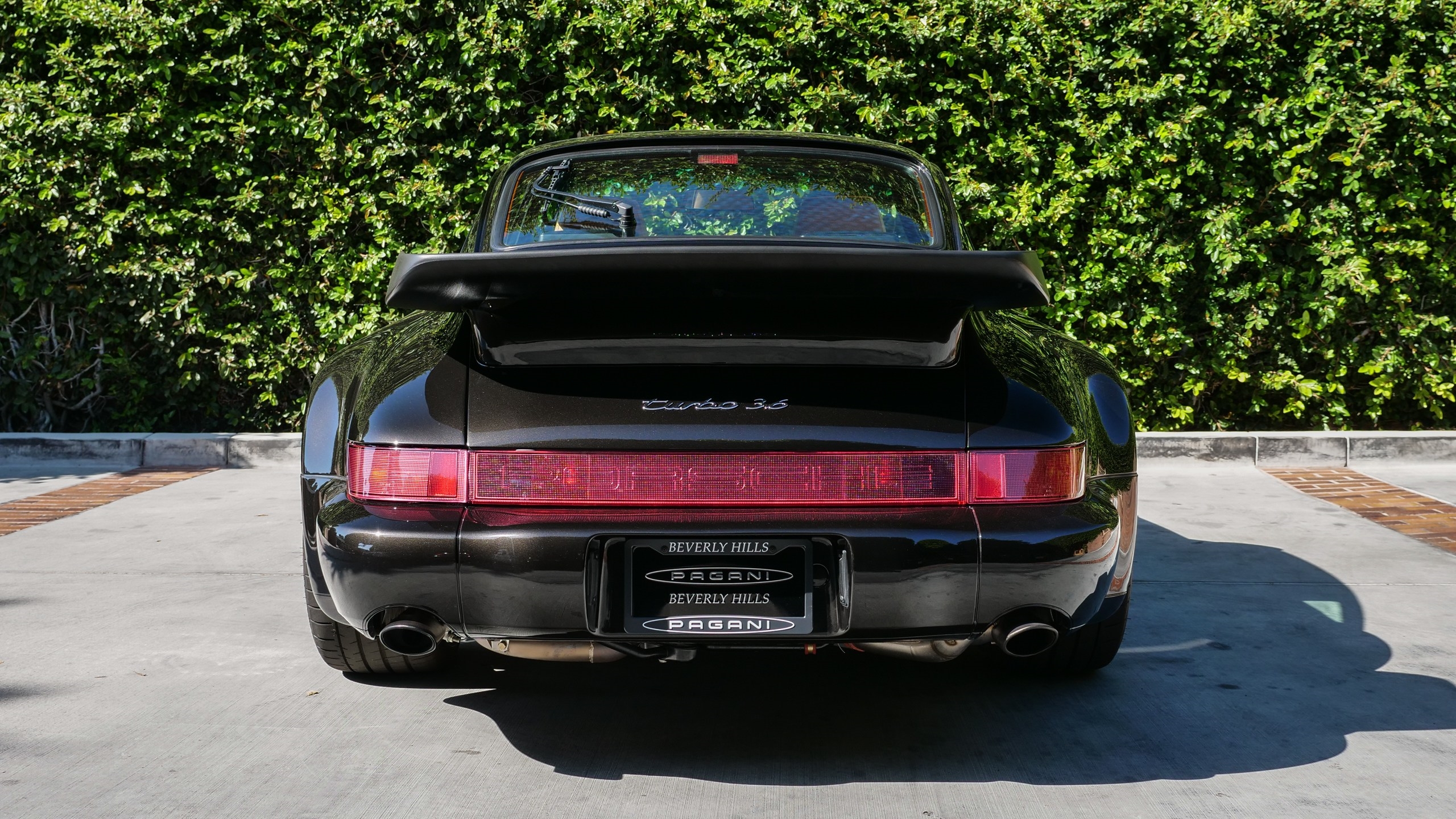 As I discussed in the '91 911 Turbo post, while Porsche claimed that a fair amount (85%!) of the "new" Turbo was "new", in reality it was an evolution of the '89 Turbo wrapped in a smoother package. However, as our reader Howard pointed out in the comments, one very important change outside of the look was the suspension, which moved away from wooden carts the antiquated torsion bar setup to 'modern' coil springs. Coupled with the new limited-slip differential, anti-lock brakes and more sophisticated engine management (hence, smoother power delivery), the '91 Turbo was a lot more livable in day-to-day situations.
Of course, that meant that it was possible to introduce even more power. Since the '91 Turbo was a replacement for the defunct 965/969 V8 project, it made sense that Porsche hadn't developed a new Turbo motor for the initial 964 Turbo launch. But for 1993, Porsche took the 964's 3.6 liter and mated it with the turbocharger from the 3.3. The result was, of course, the Turbo 3.6. The extra displacement meant power was up 40 to 360 and torque 52 to 384 lb.ft, while both numbers were achieved lower in the rev range. To show off this new-found power, Porsche installed some fantastic Speedline-made Cup wheels and discrete "3.6" badging after the Turbo script. Despite the relative undercover looks, these are sought cars.
Today's car is listed as one of the 288 Turbo 3.6s imported in '94, and with a scant 6,350 miles on the odometer you know the price will be high. How high?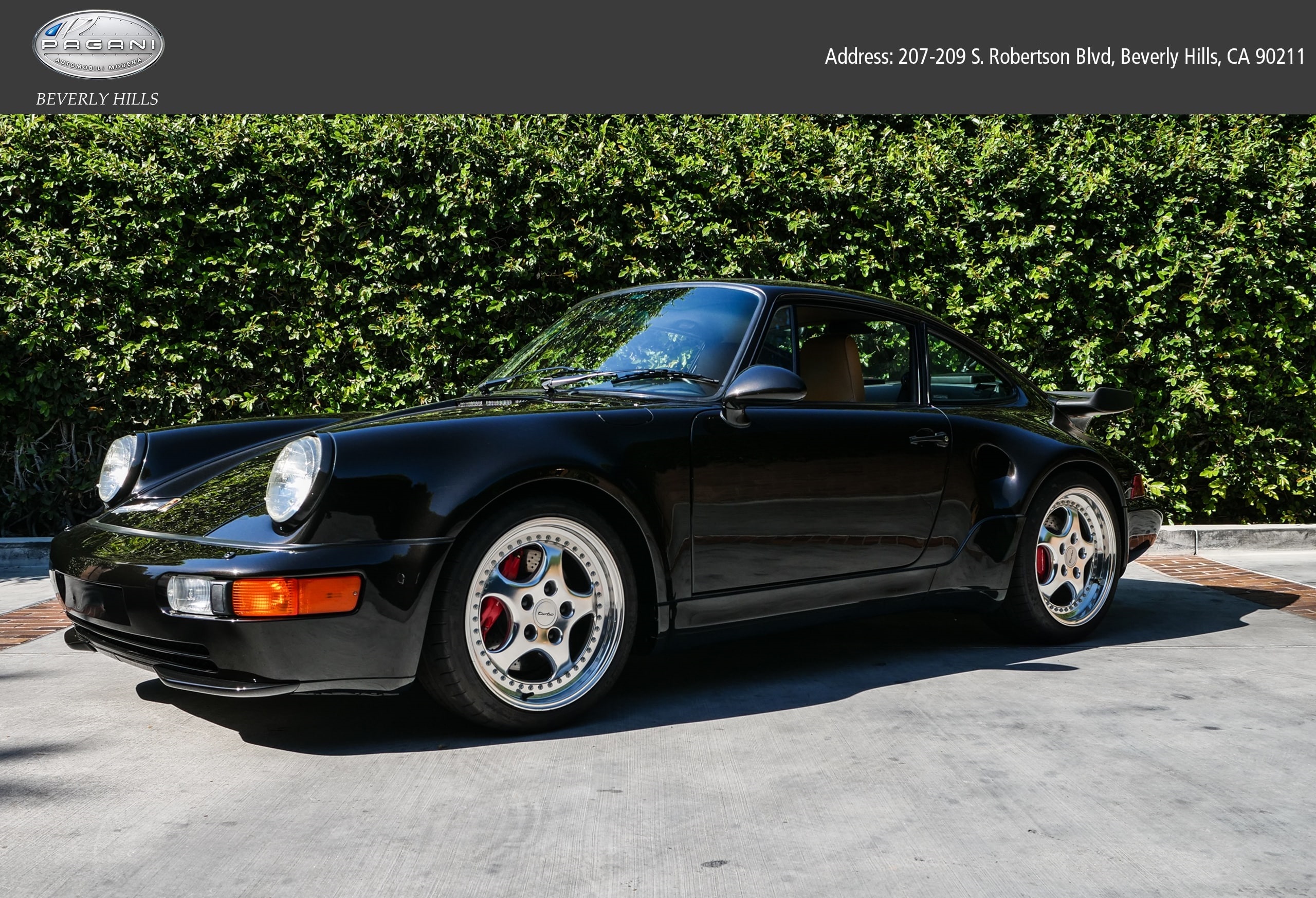 Year: 1994
Model: 911 Turbo S 3.6 'Package'
VIN: WP0AC2967RS480408
Engine: 3.6 liter turbocharged flat-6
Transmission: 5-speed manual
Mileage: 6,350 mi
Price: $1,050,960 Buy It Now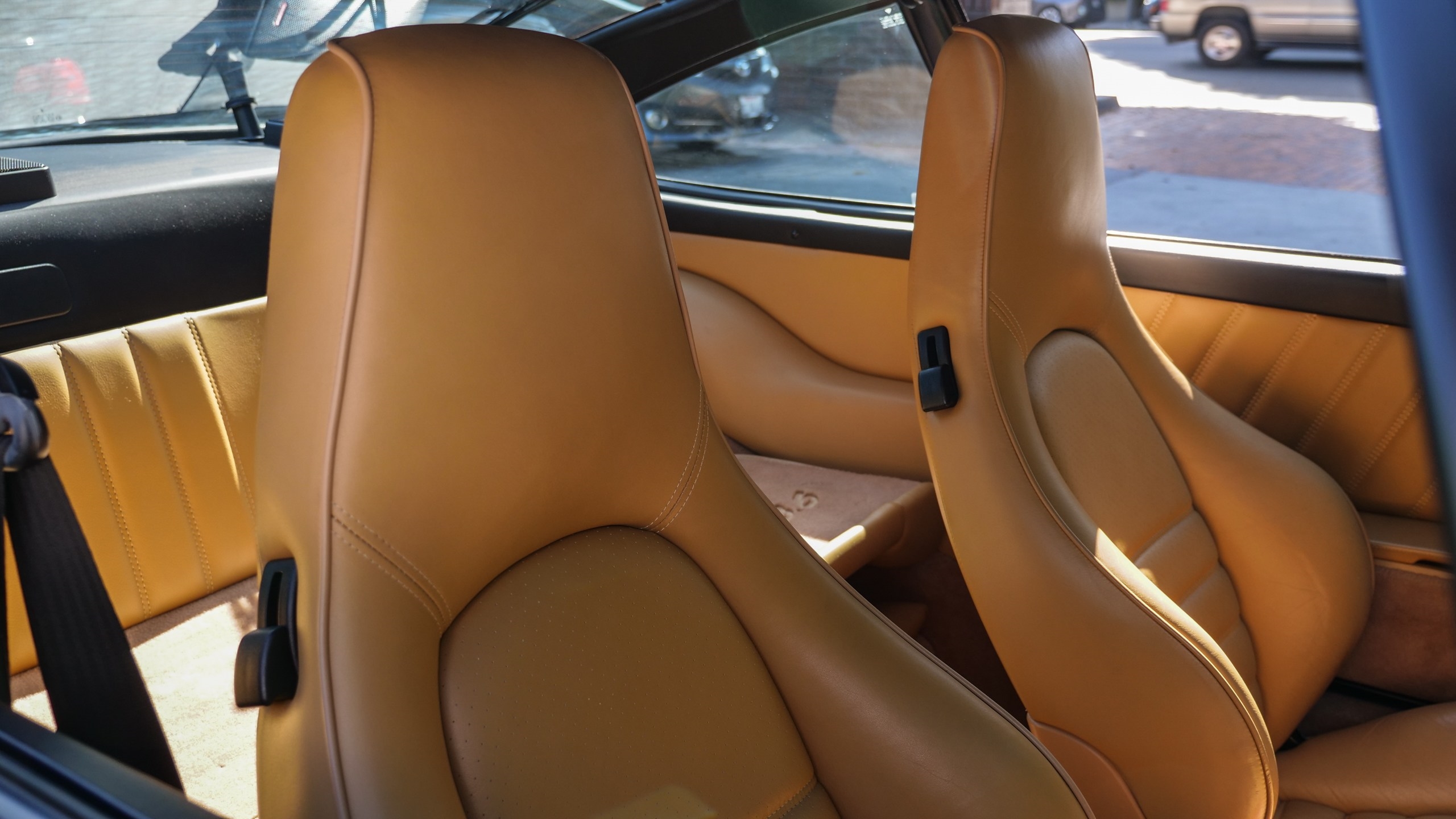 Black Metallic with X99 Rear Fender Vent, X88 Turbo S engine, X92 Front Bottom Turbo S lips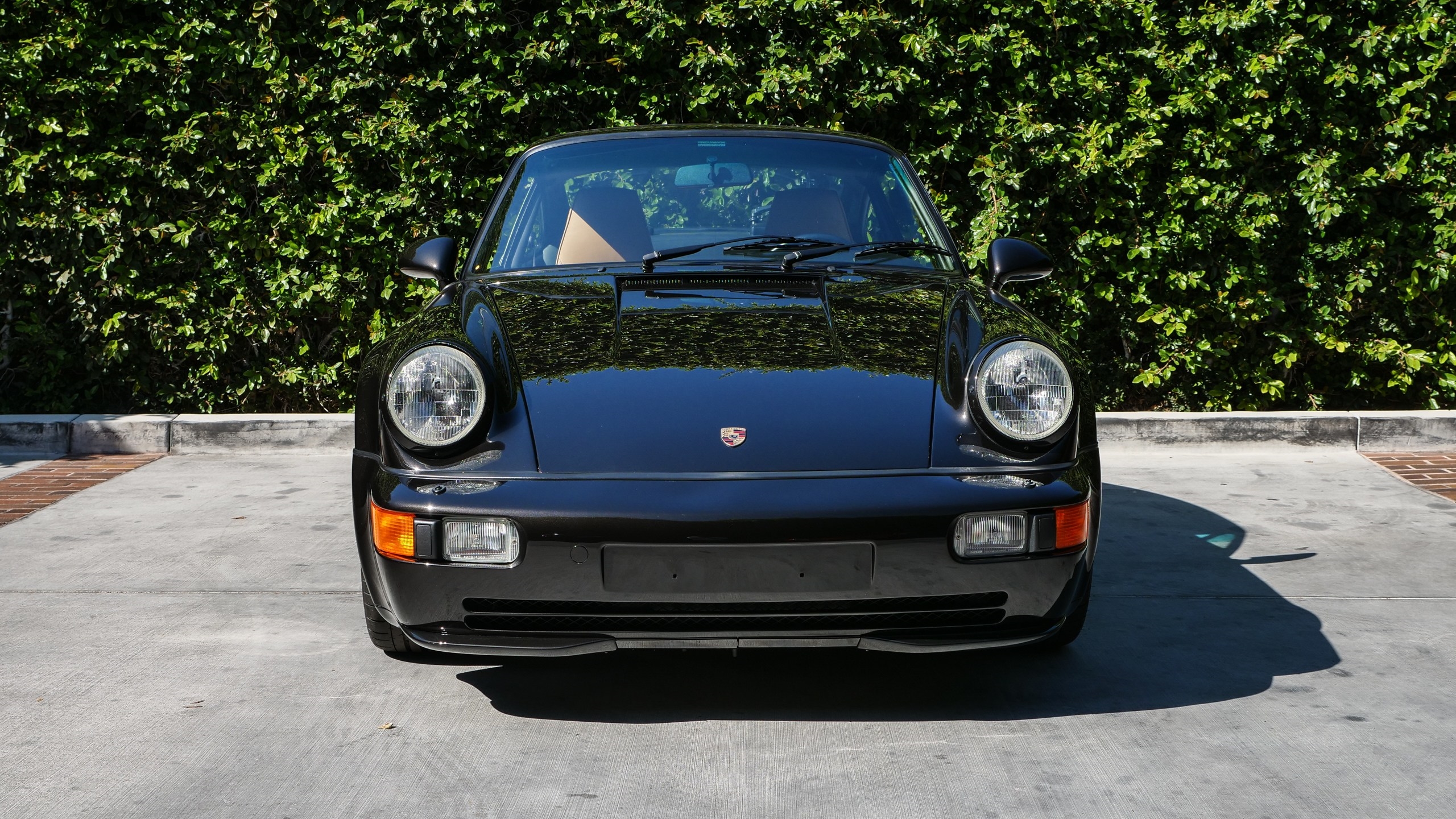 When I first saw the listing, I thought the price must be a joke. Yet head to the seller's website, and sure enough there's the car listed for an oddly specific amount just over 1 million dollars with no other information than what is listed on eBay. So they're just nuts like the rest of 90210? Not so fast. Discrete clues in the exterior and listing suggested this car was something a bit more different. Notably, the "X88 Turbo S" part and the vents on the rear fenders. Sure enough, this isn't just any '94 Turbo, this is one of the ultra-limited 93 Turbo S models. And, of course, as you're shouting at the screen, it's not just any Turbo S model. In fact, it's one that Rob looked at back in 2017 – a 'Package' car with the even more hard-to-find non-X85 Flatnose. Rob really went into detail about what made this car one of one, and it's worth the read:
At the time, Top Gear was looking for 1.45 million dollars. When the car went up for auction in September 2017, it fetched $800,000 worth of bids but the reserve was not met. Obviously, it changed hands and coasts, and now it's for sale right in the middle of those two numbers. It's also right in line with what one of the other 'Package' cars sold for in 2017 – E.901,600 or roughly $1,024,500 today. What's strange about this listing is how the dealer is currently underselling the car. It's clearly special and the price means they know what they're looking at – but the ad suggests they hope you know, too, because unless you spot the significance of the 'Package' car independently, they're not telling you anything about it. To many, this is one of the most significant Turbos out there, and being one of one with ridiculously low mileage in near showroom condition, it deserves better.
-Carter