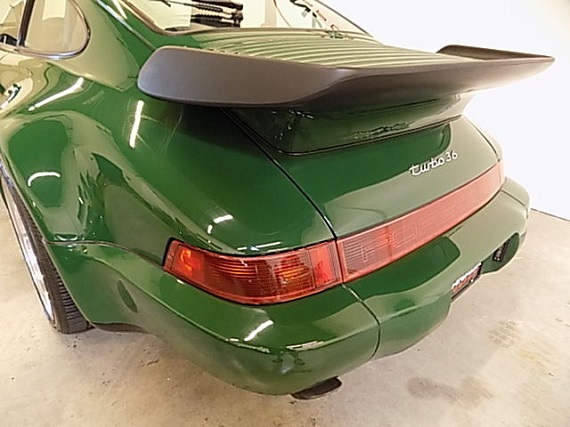 The Irish Green 1994 Porsche 911 Turbo 3.6 remains up for sale with the asking price holding steady at $225K. Given its rare paint-to-sample exterior color and its relatively reasonable pricing I'm actually surprised someone hasn't snapped this one up. The mileage certainly is higher than many other examples of the Turbo 3.6 we come across, but the Irish Green paint makes it one of the most unique options available. Perhaps some other detail in its history is holding it back?
The below post originally appeared on our site September 7, 2016: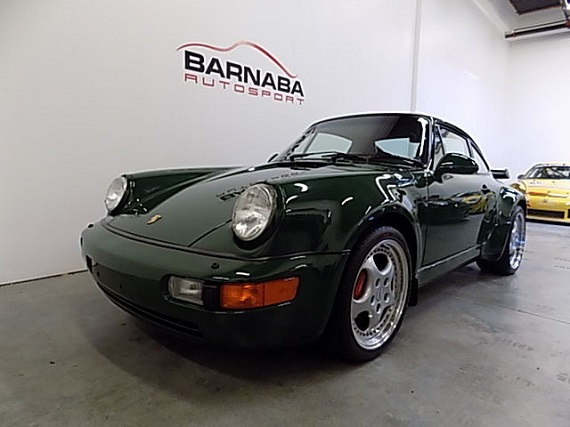 I could have sworn I had seen this car and featured it previously, but it seems like that isn't the case. I am certain I've seen it for sale though (or at least another very similar 911, but how many of these could there be?). Regardless, here we are now and of the various Turbo 3.6 we've seen this one stands well apart from all of the rest. That is almost entirely due to its paint-to-sample Irish Green exterior. Green cars aren't always favorites among many, but Irish Green has long been an exception and when a particularly desirable model shows up wearing it, then we take notice. Last month we featured an Irish Green Carrera Club Sport that was said to be the only one in its color. That Carrera sold for $330K, which makes this Irish Green 1994 Porsche 911 Turbo 3.6 seem like a relative performance bargain. Of course, at lot more goes into these prices than simply performance, but for fans of the color these two make for two extremely attractive – if high priced – options. Maybe the buyer of the Club Sport will have space left over in the garage for another addition.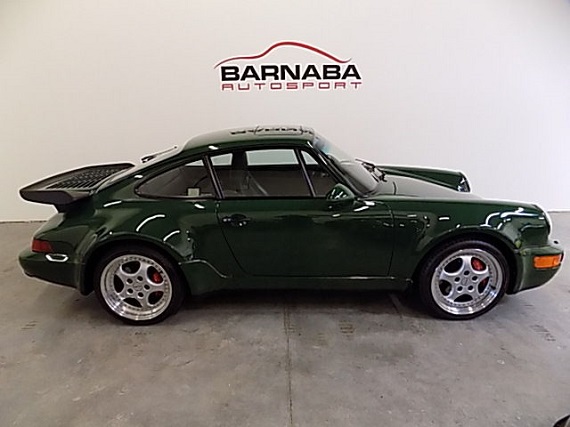 Year: 1994
Model: 911 Turbo 3.6
Engine: 3.6 liter turbocharged flat-6
Transmission: 5-speed manual
Mileage: 50,126 mi
Price: $225,000 Buy It Now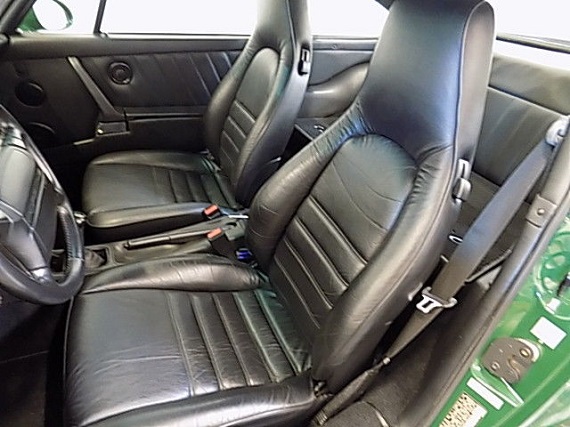 This is a Irish Green Paint to Sample with full Black leather 1994 Turbo 3.6 in outstanding original condition. This is a very rare car in this color combination. The 3.6 Turbos are coveted by Porsche enthusiasts. A one year only production of 288. This car is terrific. Current mileage is only 50k miles. Completely original with no aftermarket modifications. Excellent paint and interior that shows like a new car. All original books, tools and records. It has been extremely well maintained and I have personally known this car for many years as the owner brought it in for routine service. This is a car that will always be a blue chip investment that can be driven and enjoyed and still maintain its uniqueness If you have any questions about this or any of my other auctions please feel free to contact me via e-mail or you can call me at (630) 406-1700. Thank you for your interest and I look forward to hearing from you.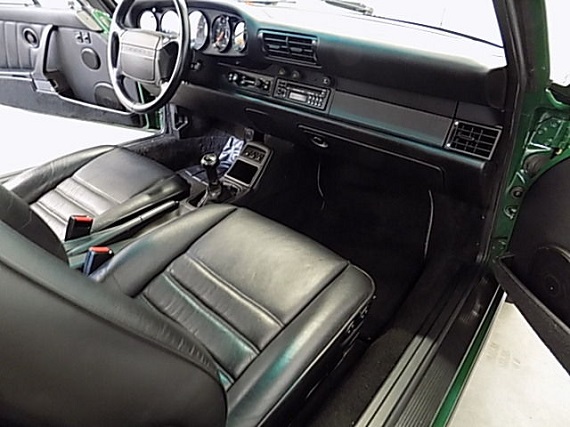 Getting back to the previous Irish Green Turbo 3.6 I'd seen, I do wonder how many of these there are. Like the Club Sport is this the only one? The condition here looks very good, which is to be expected, yet this isn't your typical sub-20K mile example. While 50K miles isn't much for a car more than 20 years old, it's still higher than most of these we see. Based on typical asking prices, this Irish Green example is priced quite reasonably given the rarity and desirability of its color. Presumably a lot of that has to do with its mileage. For real world sales we have a nice data point: at Mecum Monterey a Black Metallic over Tan Turbo 3.6 with around 54K miles sold for $195,000. All else being equal that makes this a steep premium for the color, but not one that seems outlandish on such a sought-after model. We'll see whether it can sell, but I imagine it'll have plenty of suitors.
-Rob