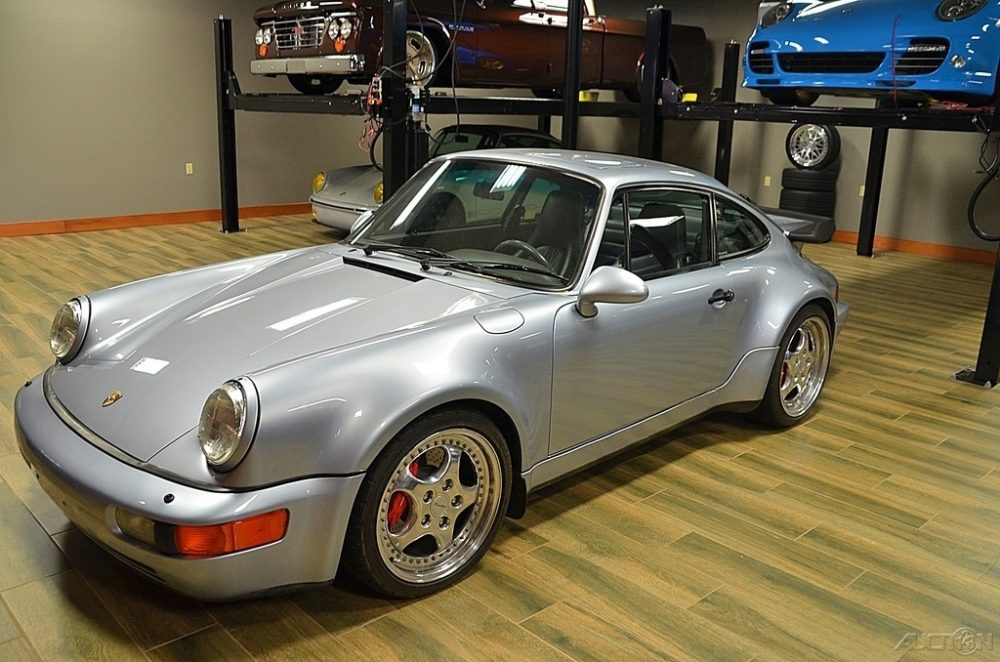 I don't know that this 911 model needs much introduction. It's a much loved model by writers and readers alike here at GCFSB and I always feel a certain elation when I see another one come up for sale. For those not entirely familiar this is the 964 Turbo 3.6. We might say it's what the 964 Turbo was supposed to be from the beginning, but it took a few years to come to fruition. It's not quite the pinnacle of 964 Turbos since that is reserved for this car's successor – the ultra-rare Turbo S – but I think for many the Turbo 3.6 itself is one of the holy grail cars. And while not cheap you can have one for far less money than a Turbo S. Heck you might be able to have three for less money than a Turbo S!
Here's an excellent looking example, painted in the fairly rare color of Polar Silver. It's located in Ohio and sits with 54,960 miles on it. The best part: it's one of the best prices I've seen for a Turbo 3.6 in quite some time.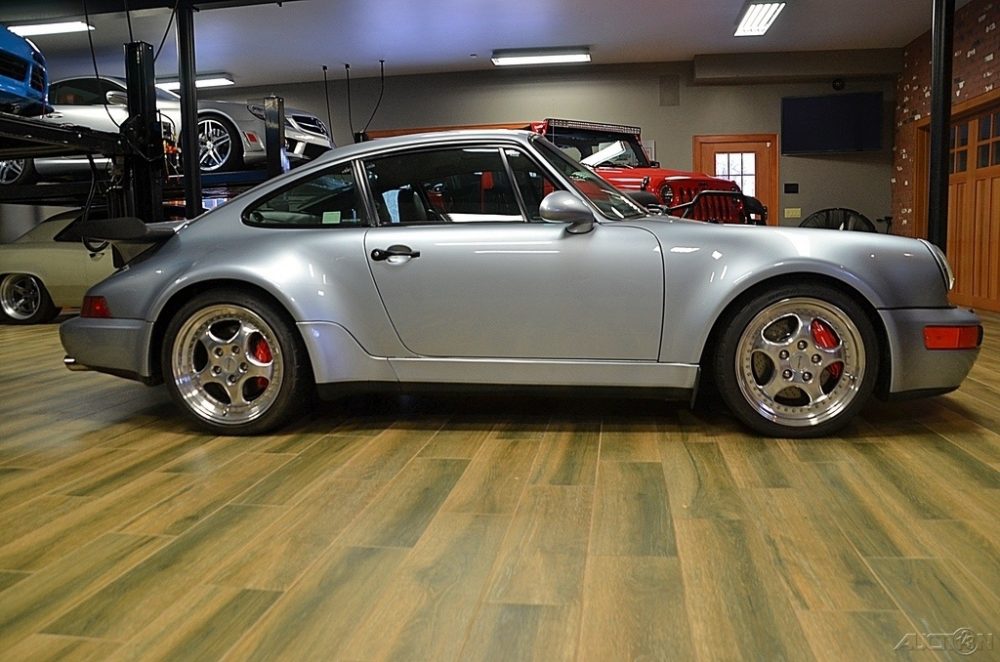 Year: 1994
Model: 911 Turbo
Engine: 3.6 liter flat-6
Transmission: 5-speed manual
Mileage: 54,690 mi
Price: $169,950 Buy It Now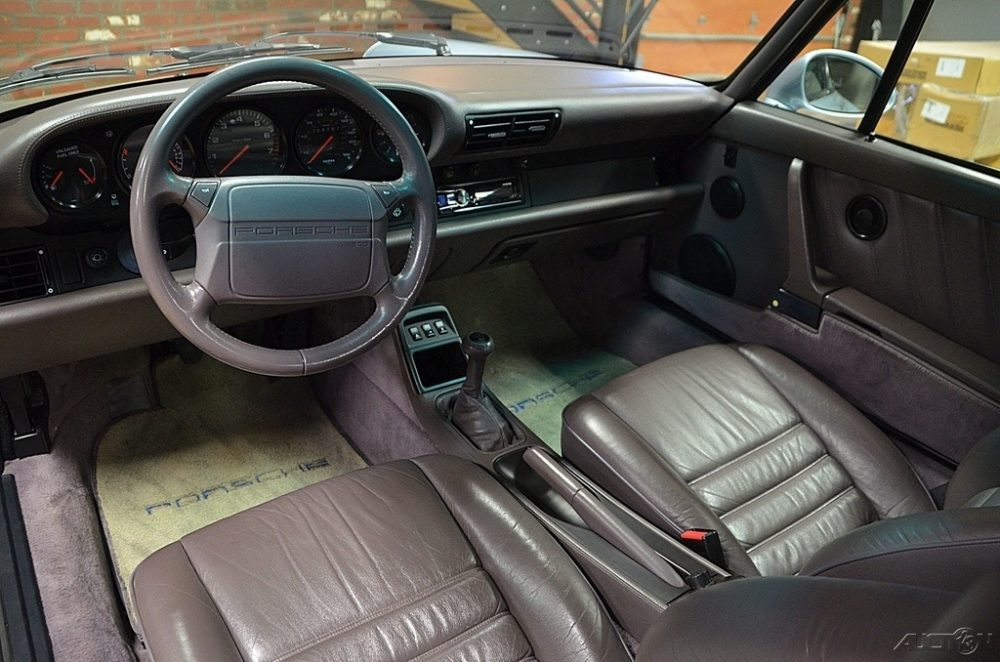 Porsche 3.6 Turbo

Rare Color

1 0f 406 Units

There is not much I can say about the 3.6 Turbo that hasn't been said, if you looking at this car you know what it is and what I mean! With only 1,437 examples produced and only 406 sent to North America and very few of those in Polar Silver, this car will continue to appreciate every year as it has shown its previous owners. As seen from the Documents below, the car was serviced at the world famous ANDIAL ROAD RACING GARAGE, which in itself is rare. The car is completely drive ready, and needs nothing other than a good home with a proper owner. There is no real way to describe the amazing drive of a 3.6 turbo other than to experience it for yourself. If you are lucky enough to have the ability to purchase one or have someone who trusts you enough with theirs, you will never touch another Porsche that will bring the level of amazement that this example will. The car wears all its original options and paint (minus the aftermarket radio). It has been very well serviced and well cared for, and is hoping to get another owner that will do the same. Below is the factory option list

· LM92M – POLAR SILVER METALLIC

· C02- USA

· 586- 4 WAY ELEC SEAT W LUMBAR LEFT

· 650- MOONROOF

· 935- DRAPED LEATHER REAR SEATS

· 980 DRAPED LEATHER FRONT SEATS

· 1,437 MADE

· 1 of 406 North American Units

· CLEAN CAR FAX

· Serviced at Andial Road Racing

· Service History

· California/Arizona Car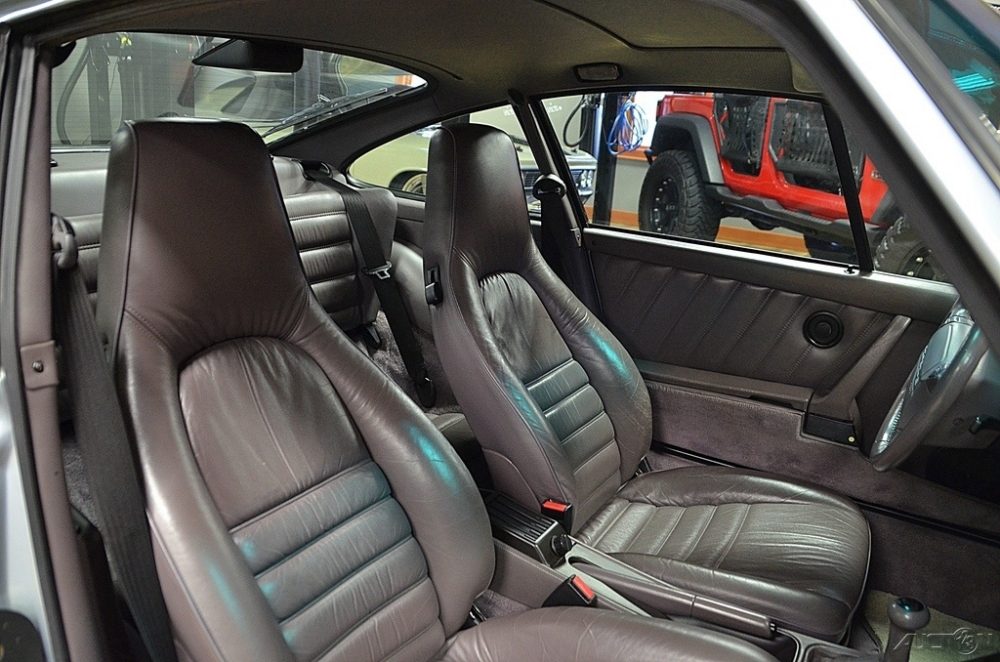 While I'm sure buyers at the time weren't terribly excited about Porsche not releasing the full 3.6 liter 911 Turbo immediately, looking back on them now I'm glad it worked out that way. We have more variation and perhaps greater appreciation for these machines and that shift in displacement also paved the way for two truly great Turbo S models, one version based on the 3.3 liter and one on the 3.6. The 964 wasn't really much of a sales success for Porsche and there are a ton of variants out there. At least now we have quite a bit of choice when pursuing one.
This actually is the second time we've come across this Turbo 3.6. I featured it about three years ago. It appears largely unchanged having added fewer than 1K miles in that time. Perhaps unsurprisingly given the air-cooled market the asking price here is a little bit lower than it was three years ago. Granted we don't know the actual previous sale price, but I don't suspect we're too far off either way. I'd guess the issue keeping the price of this Turbo on the lower end is history. It does come with some records, but not much, and even what we see shows large gaps in time. Of course, that doesn't mean it's in bad shape, but for a model so prized by collectors it does make it a tougher sell. On the bright side, if you're interested in owning one of these without worrying each day about what driving it might do to its value, then this Turbo 3.6 might be a great option. It's a really nice color and the condition looks good. You'll obviously want to have it looked over carefully to make sure its mechanical condition is as it should be.
Many of the higher-priced Turbo 3.6 I see these days have been on the market for a while. In that regard, the market has spoken on them and their prices are going to have to come down. Let's see what the market has to say about this one.
-Rob