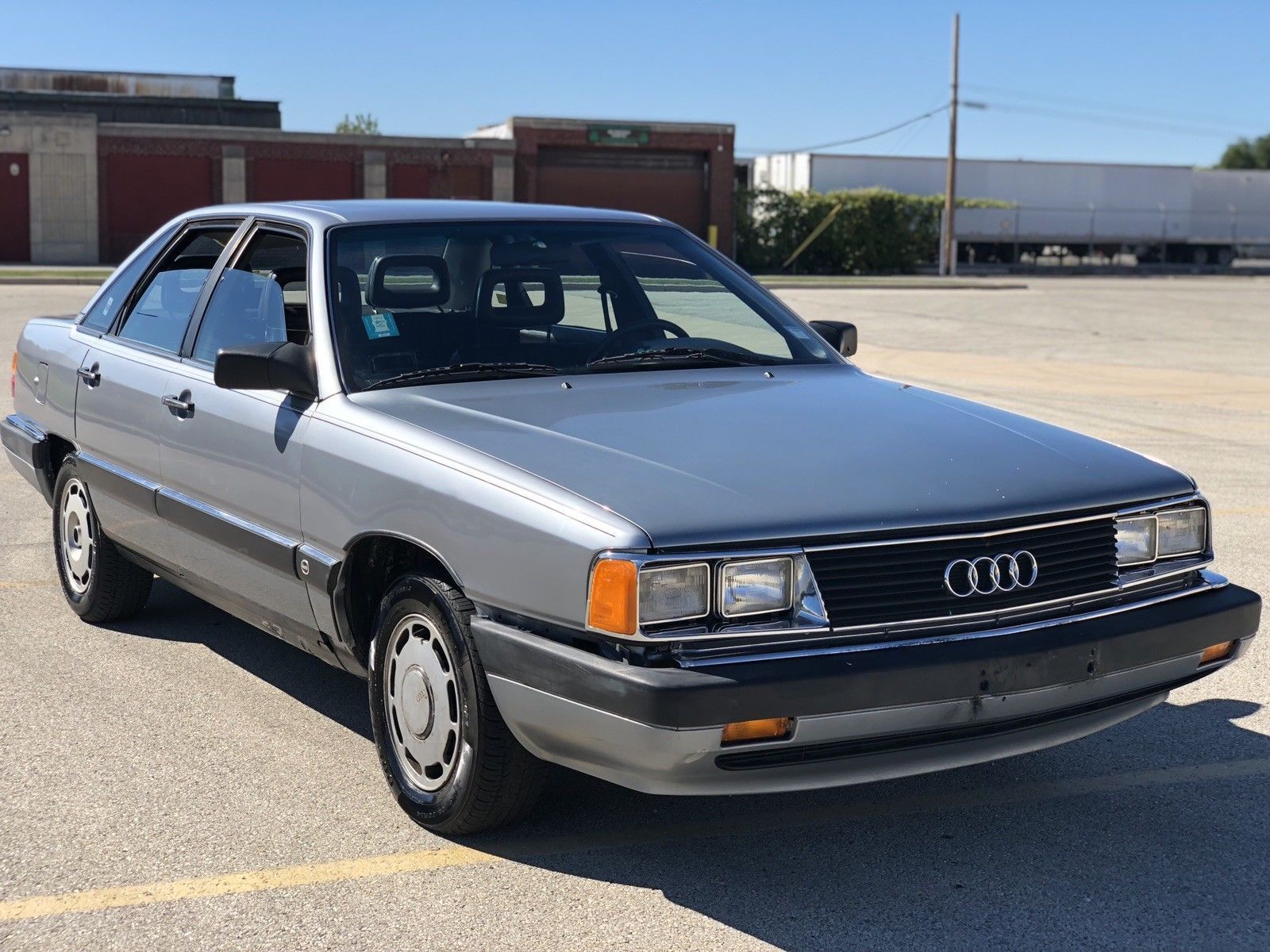 Update 11/11/18: This 5000S was relisted and is listed as sold again at $1,525.
Update 10/3/18: This 5000S sold at $1,325.
Back in May I took a look at a 1985 Audi 5000S. As I said at the time, the 5000S was just about as undesirable as an Audi got from that period for me. Most were boring color combinations with a boring 3-speed automatic and boring performance as a result. But, importantly, they existed. And without them, Audi probably wouldn't have for our market.
Sure it would be exciting to look at a 1985 Quattro. But they only sold 73 of those. The 4000 quattro? 4,897 left dealerships. The GT? 3,586 were sold. In fact, if you combine all other Audis sold in 1985, you still come up short to the number of non-Turbo 5000s that left dealers. At nearly 40,000 spoken for, this car here represents the bulk of Audi sales and the bread-and-butter of the company's appeal in the 80s. In fact, 1985 Type 44 sales were the most prolific of any Audi chassis from 1970 through 2000 in the U.S.. That was why the 60 Minutes sham had such impact on the company. By 1988, the number of Type 44s sold here was down to 10,000 from nearly 50,000 high point of 1985.
But in 1985 the "unintended acceleration" wasn't yet a new item and these were still selling like the proverbial hotcake. So let's take a look at this claimed low-mileage example and see if we can see some appeal today: