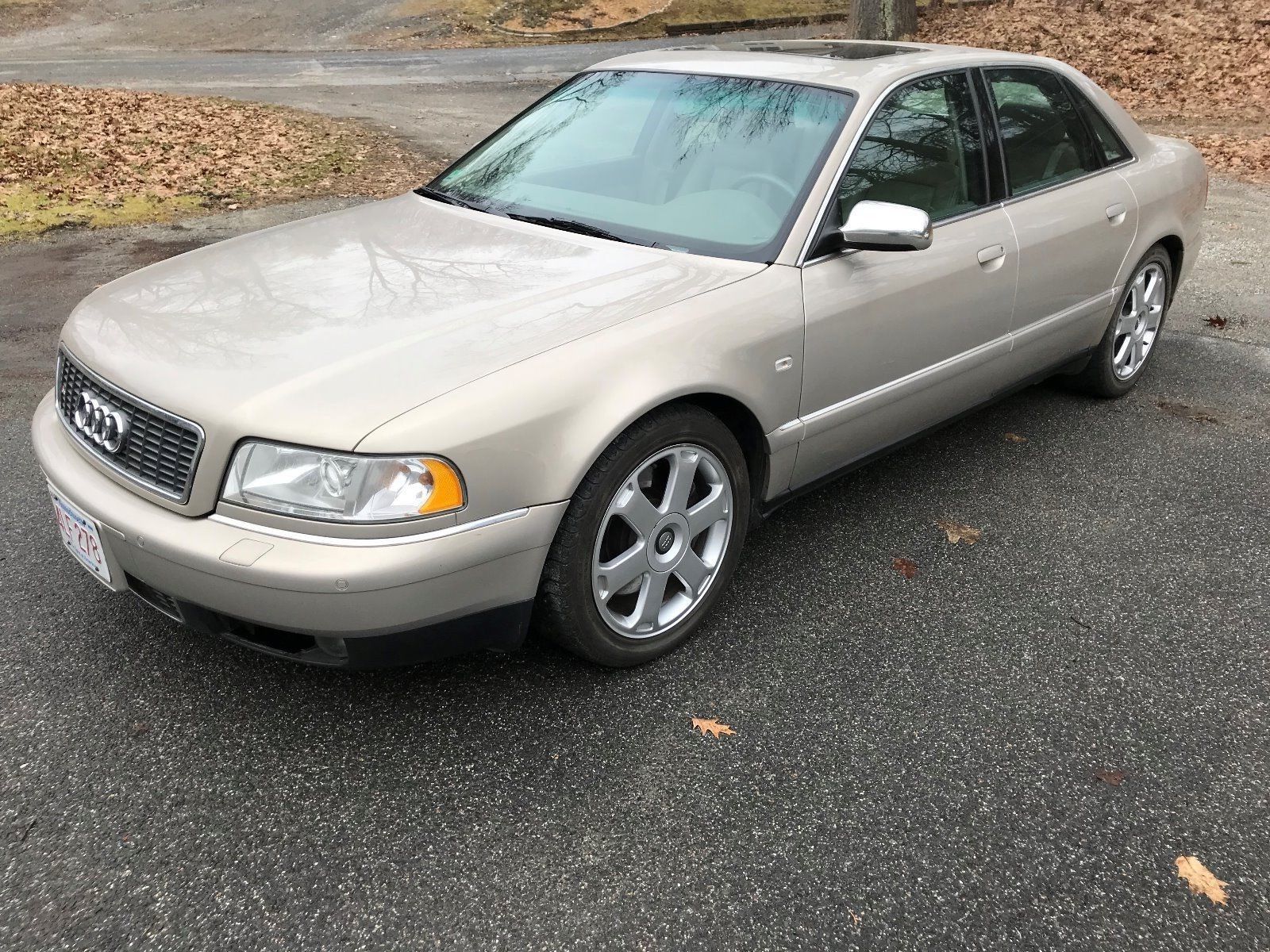 The Audi S8 is, at its heart, just about the opposite of beige. Beige is neutral, calming, blends into its surroundings to the point where it becomes less a color and more a sickly feeling. None of those ideas represent the D2. It is beautifully sculpted and built, exhilarating to drive and listen to, distinctive in its presence. Yet, in many ways, it's also a car not befitting the brilliant Solar Orange I just looked at. So perhaps the Melange Metallic of this 2001 is the perfect tone?
There's something else odd about beige S8s. Amazingly, several of the best I've seen in recent years have been draped in blah. The Canvas Beige Metallic 2002 with a scant 13,000 miles was certainly one of, if not the best, used D2s on the market recently. I believe it's the same car that recently sold on Bring A Trailer for $25,200 with 23,000 miles. Since there were only five imported in that color combination, the odds of there being another seem improbably low. Then there was the '01 in Melange I looked at back in 2016. With 54,000 miles on the clock it looked near perfect. Well, here's another Melange Metallic 2001 with 55,600 miles: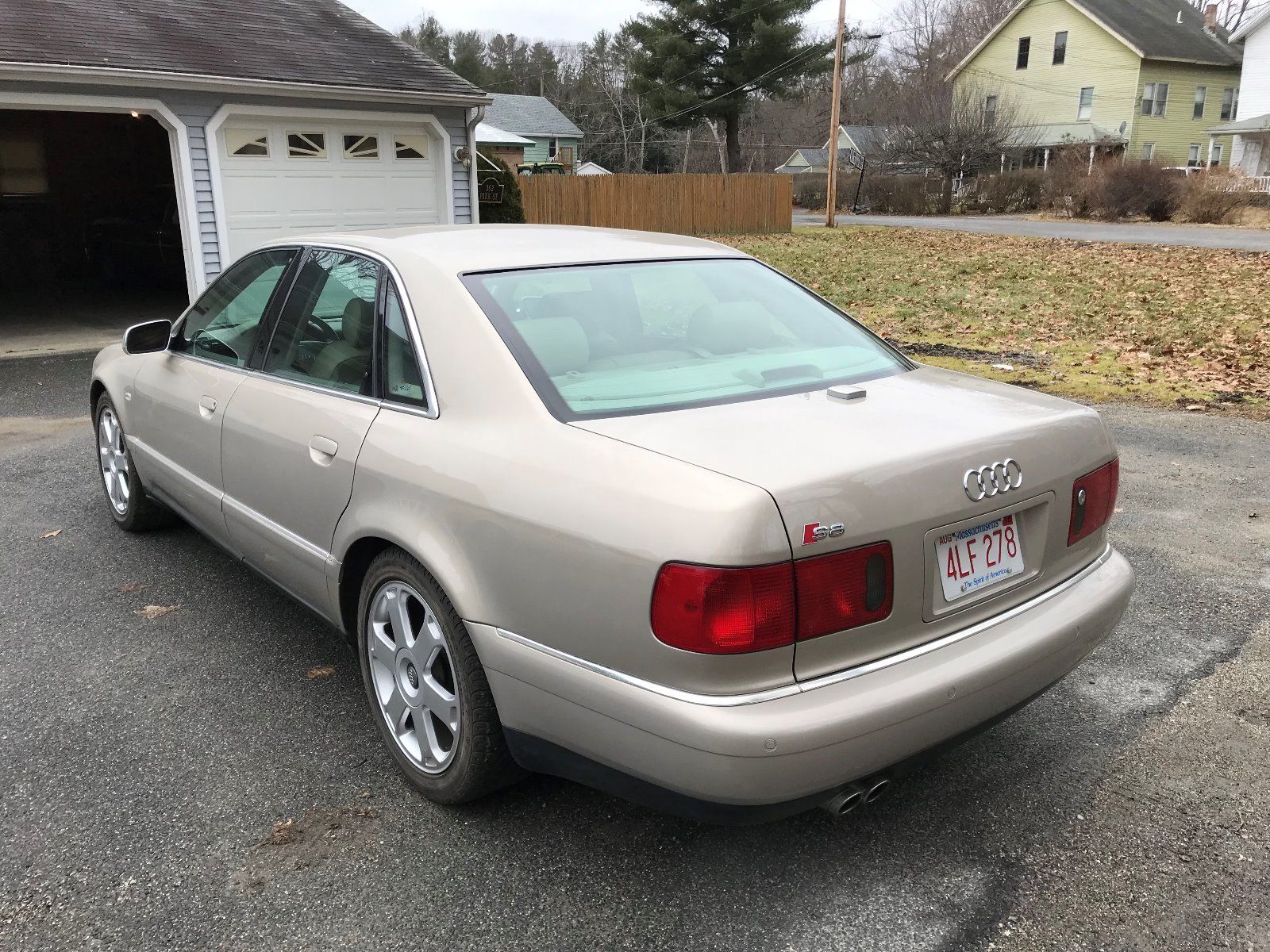 Year: 2001
Model: S8
VIN: WAUGU54D71N014279
Engine: 4.2 liter V8
Transmission: 5-speed automatic
Mileage: 55,692 mi
Price: $11,000 Buy It Now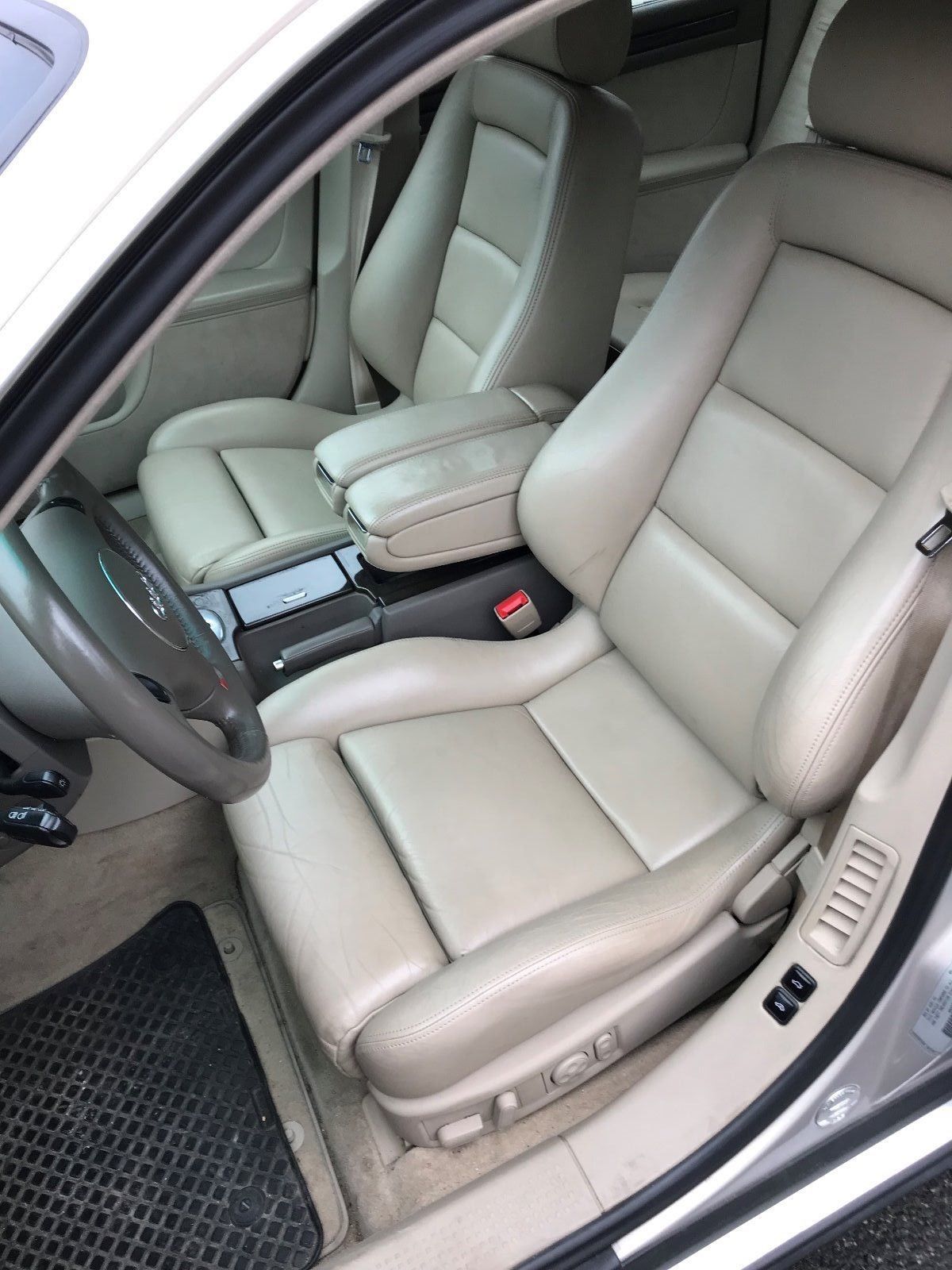 The original owner garaged this vehicle in Reno Nevada and the second and current owner now garages it in Western Massachusetts. This is one fantastic car, combining superior luxury and comfort with sports car performance. The exterior and interior are perfect. The 4.2 liter V8 engine is one of the finest ever made. The engine is smooth running and reacts like a rocket. It has keyless entry and security system. The complete interior shows virtually no signs of wear. It has power everything. Front seats fold completely down. Every component runs or works perfectly. This Audi has airbags everywhere. The Bose Audi Symphonic 16 speaker needs to be heard to be believed. The Michelin tires have plenty of wear left on them. Nav system, too. The rims are beautiful. Anyone would be proud to own this car.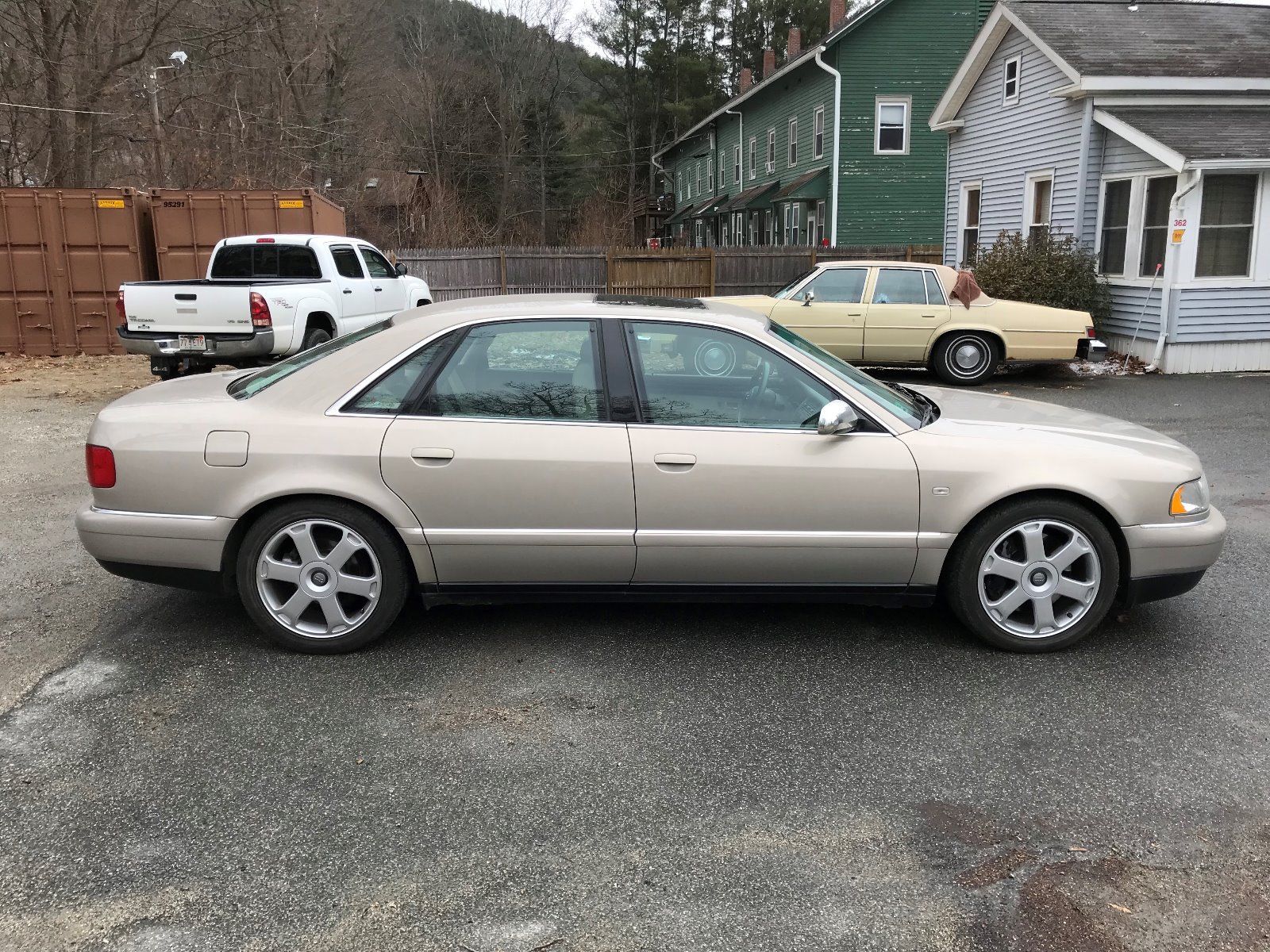 So the immediate question is 'Is this the same car as the 54,000 mile example'? It may be. That car was for sale in Sacramento. The current seller says this car was from Reno, about 2 hours away. That car wore Michelin Pilots, and so does this car. That car was strangely out of place in a lot full of trucks and RVs, and I have to say this one looks a bit out of place surrounded by abandoned Malaisemobile – also, appropriately, in beige. As with last time, little information is offered about the mechanical history of this car, so you'll want to assume you need to do a fluid change and timing belt service at minimum. But again as with last time, this car appears virtually spotless.
That factors into the actual price of this car, which is where things get really interesting. Especially considering where the Canvas Beige example traded in April of 2018, this one is positively a steal. If I was correct that the pricing had to come down on the then-54K '01 from its $18,000 ask, well, here it is at only $11,000. The question then was 'can you find a better one for the same price?'. The answer at that point was yes. The answer now? No.
-Carter