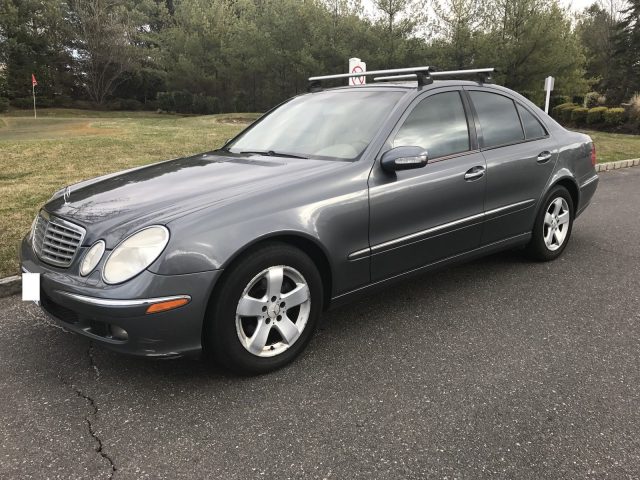 The W211 E320 CDI has quickly become one of the most desirable cars Mercedes-Benz has produced in the last 15 years or so. These are being dubbed as the modern replacement for all the Mercedes diesel lovers who have had enough of working on their W123 or W126 chassis and want modern technology like active seats, Xenon headlights and things like oh, you know, working air conditioning. What these cars boil down to is an inline-6 turbo diesel engine that doesn't need DEF and will return you a consistent 35 mpg (or more) with any major issues. It's paired up to the stout 722.6 gearbox like everything else from this era and is a transmission that is well worth owning. Unfortunately, these CDIs were only available in America for the model years 2005 and 2006 before moving to a V6 Bluetec in 2007 and beyond. Now over 10 years later we know we've seen the last of diesel engines that are easy enough to service at home and return great performance, values have remained strong compared to the gas models from the same years. So when this 2005 popped up for sale in New York, I thought I'd take a closer look.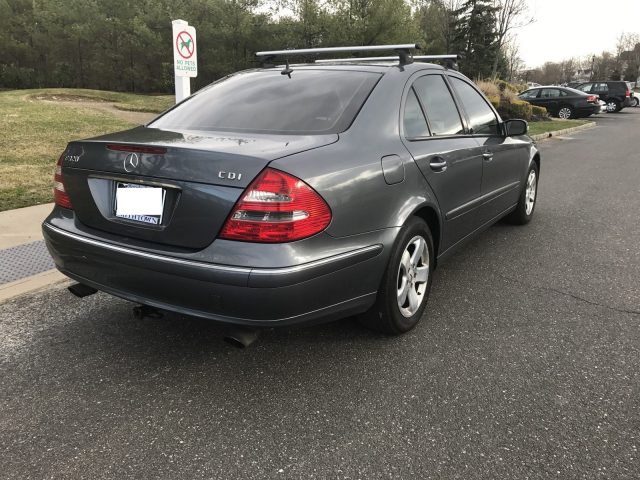 Year: 2005
Model: E320 CDI
Engine: 3.0 liter inline-6
Transmission: 5-speed automatic
Mileage: 210,056 mi
Price: $7,500 Buy It Now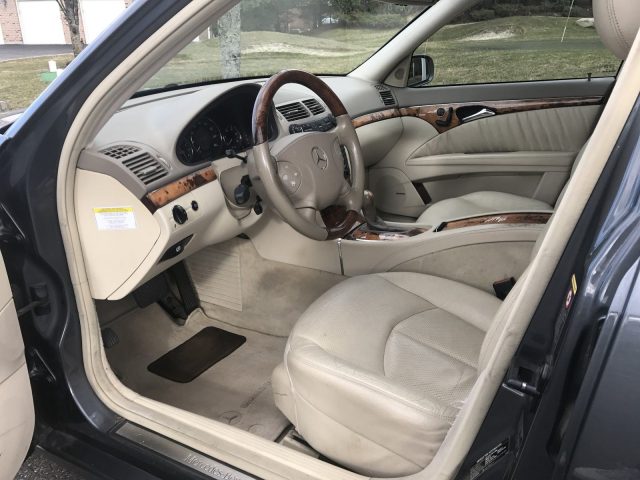 Our 2005 Mercedes Benz E320 CDI diesel – flint gray over cubanite. One owner from new – religiously maintained with an open checkbook primarily at Mercedes Benz and a private MB diesel technician. Recent Michelin tires and full suspension refresh with four wheel alignment. Everything including water pump, thermostat, fuel filter, glow plugs, transmission and differential fluid flush, SBC pump done. Over $20k in receipts from MB. All records in hand. Options include dynamic seats, adaptive bi-Xenon headlights, Harmon Kardon sound with navigation and 6 disc CD changer, privacy shades (side and rear glass), upgraded 16″ sport wheels and Elegance package, which includes a rare woodgrain multifunction steering wheel. Will include Thule roof rack and hitch as shown with purchase, both of which were used once or twice. Runs and drives beautifully, very strong – would not hesitate to drive anywhere. Includes all manuals, records/receipts, spare tire with tools and key. Just over 210k highway miles from travel between CT and Long Island.

The body is excellent – there is a scratch next to the driver side fog light that may be able to be polished out and ~1″ scratch on the rear bumper. Passenger fog lens will need replacing. Otherwise no discernible dings/dents. The wheels are straight/true but could use cosmetic refurbishing.The interior is beautiful – the driver and passenger dynamic seats work wonderfully. All options work as they should. There are two parallel hairline cracks in the wood steering wheel around the 2 o'clock position. The rear seat behind the driver is worn and could use leather reconditioning. Very clean otherwise. Does not detract from the generally excellent condition.
Overall a first rate example of a legendary diesel Mercedes product – particularly special as MB has discontinued importing diesel cars into the US indefinitely. Carfax Certified, no accidents, one owner car. Inspections before bidding are encouraged – serious buyers only – send name and phone number to discuss by phone.

$500 deposit by PayPal due within 24 hours of winning bid – balance due in cash/bank wire or verifiable cashiers check within 3 days of auction close – vehicle to be picked up within 3 days of payment unless prior arrangements have been made.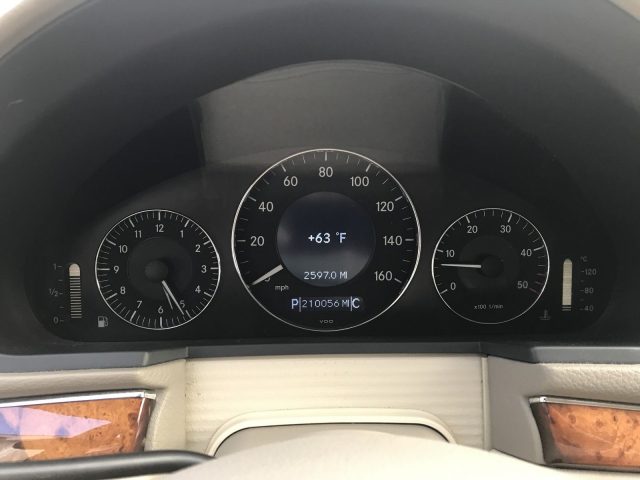 This 2005 was clearly used as a long haul driver based on its roof crossbars, tow hitch, multiple scuffs on the outside and some heavy wear in spots on the inside. Honestly, for 210,000 the wear is a little more than what I'd like to see for 210,000 miles but at the end of the day it's all just cosmetic things. What really matters is this is a one owner car that was "religiously maintained with an open checkbook". The OM642 is a stout engine without any major issues besides the 'Black Death' which is caused from injector leakage that causes black goo in the injector compartment on top of the cylinder head. You also have to deal with the wtih the idiosyncrasies of the SBC braking system but that's nothing you can't deal with at home as long as you are careful. Fortunately with this car the SBC pump, as well as a pile of other repairs, has already been completed.
At $7,500, this isn't a bad price for what the current market of W211 CDIs is showing. Really nice examples that are optioned pretty heavy trade for over $10,000 regularly with lower mileage cars creeping towards $15,000. If you can live with the cosmetic issues, this would be a really great buy if you are looking to keep racking up the miles without having too much worry. I've seen examples of these cars with well over 400,000 miles so while you are probably fine with long-term durability, you still need to buff out those foggy headlights every so often.
– Andrew