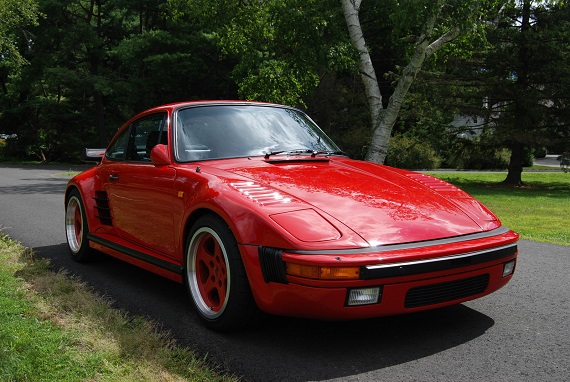 One of the great things about this blog is that we keep a pretty good inventory of rare cars written up, so that when one looks familiar we can go back and check it out. This doesn't always work, as occasionally we forget that we've written one up, such as the S6 Avant I managed to write up twice. However, both of today's tuner cars appeared on these pages before in one form or another, and I managed to track both down. Later we'll look at an Alpina B11 3.5 that was seen here five years ago, but with 332 made it was still a bit surprising that the same one popped up for sale. When it came to today's Ruf BTR Slantnose – one of only five made – I was sure we'd seen it before, and I was somewhat right…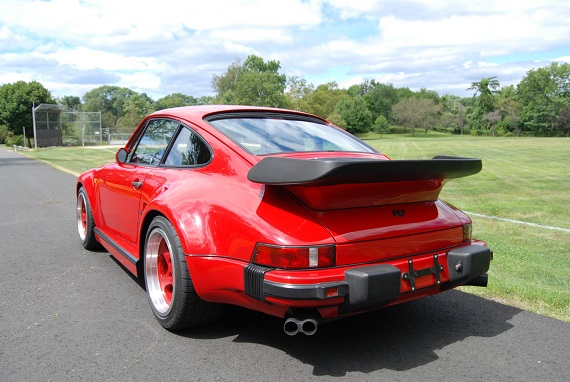 Year: 1986
Model: BTR
Engine: 3.4 liter turbocharged flat-6
Transmission: 5-speed manual
Mileage: 21,938 mi
Price: No Reserve Auction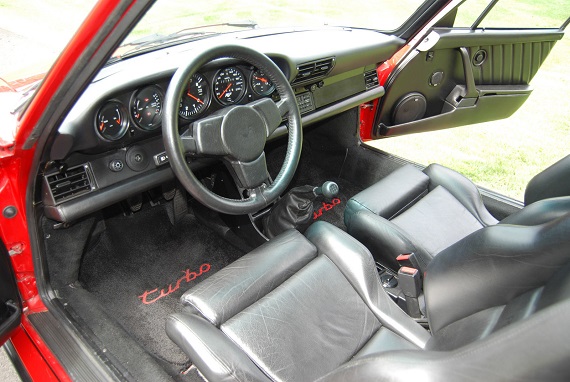 For sale a very rare and extremely clean 1986 Porsche 911 RUF Slantnose Turbo (VIN W09TA0346GPR06028). This car is one of only 5 cars produced from the RUF factory in Germany to the US. This is a BTR 374HP powered machine, all original with the original 5 Speed Transmission and has never been in an accident and never incurred any paint work. This is not a car that has RUF added components after being delivered to the US but a true factory built M505 Steel Bodied "Slantnose" car from RUF Automobile GmbH. RUF components include a RUF 4 Pipe Exhaust System, RUF Strut Brace, RUF Steering Wheel, RUF Instrumentation, RUF Boost Controller and has just 21,938 original miles. This very unique automobile has also just recently undergone a major service as well and carfax and other documentation available on request by persons of serious interest. This wonderful automobile is ready to drive or show and for more information, please call 203-661-6669.

Vehicle may be sold by dealership before end of auction.

CHMC has described the above mentioned vehicle to the best of our ability. However, with all pre-owned automobiles, the condition is subjective, so we recommend that the potential buyer fly out to inspect as well and test drive any of the vehicles before finalizing purchase. If your personal inspection is not possible, we will be glad to help facilitate an inspection by your chosen local independent service center and will make arrangements for the inspection to be conducted here at CHMC. All vehicles are sold in "AS IS" condition. Please be advised that no oral statements concerning any vehicle constitute a representation or warranty of the condition of said vehicle. Our goal is to provide you with the best service and the most comfortable buying experience on eBay. We do not accept escrow, and all inspections must be done prior to delivery.

In regards to winning bidders and Buy Now option customers: We recommend that all winning bidders and buy-it-now option bidders fly out and personally inspect the vehicle. This is another way for us to assure your satisfaction in conducting business with our company. Feedback must be left at the time of delivery following final inspection.

Pertaining to non eBay winners, anyone with a deposit but the sale is pending financing, 3rd party inspection or any other contingency, the said vehicle will not be held and is subject to be sold at any time, until all contingencies are removed and a manager or owner accepts and signs the purchase order.

The advertised mileage represents the actual miles when the car was placed on eBay. These vehicles are test driven and actual mileage may differ at time of sale.

Condition Disclaimer

All used vehicles should be assumed to have some degree of wear. We do not manufacture our product. Each vehicle brand has its strengths, styles, tendencies, and shortcomings. Therefore, despite our best efforts to verify a vehicle's mechanical condition, we are not able to warranty a manufacturers workmanship or a previous owners diligence in care. It is for this reason that all vehicles are sold "AS IS" and there are no mechanical guarantees expressed or implied.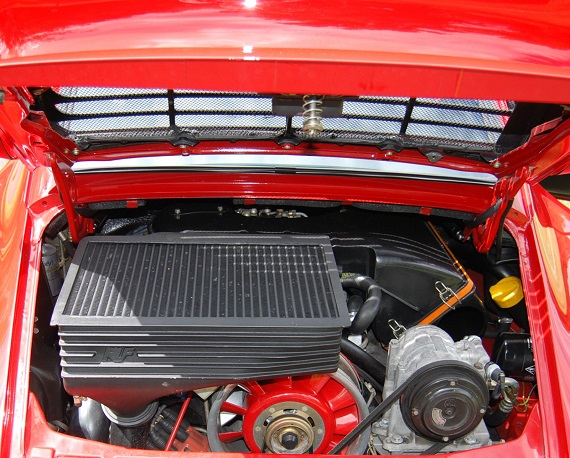 While we've never directly written this vehicle up, it did indeed pop up in a similar 1986 Ruf BTR Slantnose post, when the owner posted that he was selling his similar car. Now, I could be wrong, but the color, details and mileage are all the same. It's a one-of-five correct M505 steel-body slantnose Guards Red 1986 Ruf BTR. Now, you don't need to be too good with the maths to look back to when that post was – October 2012 – and see the asking price of $80,000 is a little under 50% of what the current asking price is today. That's opportunity cost for you, folks! I bet quite a few people would have even balked at the $80,000 asking price back then. But the 911 world is hot right now, and so is the Turbo model. Above that, Rufs have always carried heavier values, especially when properly documented, original and in good condition. Last month we saw a modified BTRII sell for $86,100 with 67,000 miles, but it was the generally more desirable non-Slantnose model. The Slantnoses are quite polarizing, but one like this – a factory M505 built by Ruf and one of only five in this configuration – means it'll carry a stronger value. Is that value $170,000? That seems ambitious, but this car might even rival the AMG 560SEC 6.0 Widebody from last week in terms of a perfect representation of '80s excess.
-Carter