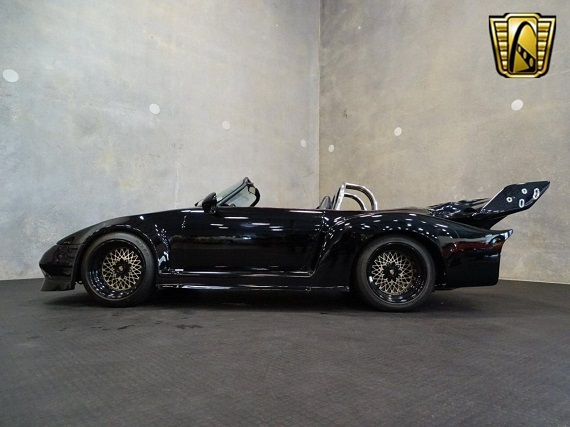 There are days when I look at my Audi Coupe GT and think I did it all wrong. I stripped it out, made it hot and uncomfortable; too loud, too stiff, too track biased. It's fun to drive in short bursts when it's not hot, or cold, or raining, but there's a bit of regret that I'm not able to drive and enjoy it more regularly. And it's too black – it looks fantastic when it's briefly clean, but every single scratch, nick, and scuff stand out like pimples on a teenager's face before prom. But, you'd say, it's a lowly Audi Coupe. Most people don't even know what they are, and even 95% of those who do wouldn't care if I made it however I wanted it to be. But what if I had a bigger budget? And, what if I was even more crazy?
I might have made something like this 911. It started life as a '87 911 Turbo Cabriolet. Maybe. But then someone had an idea, a lot of drugs, and even more money. The result is an absolutely crazy 935-inspired 911 Turbo Slantnose Cabriolet that is so wildly awesome and horrible at the same time you'll never unsee it: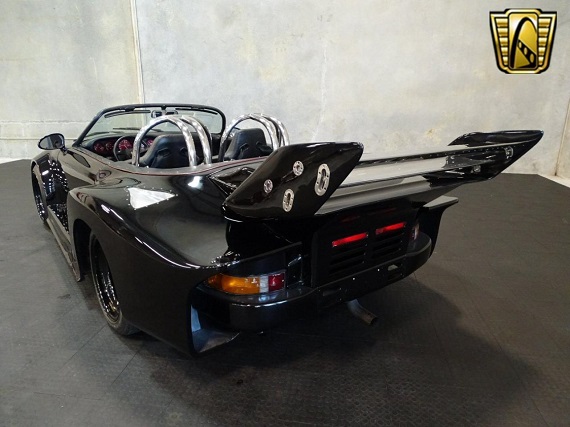 Year: 1987
Model: 911 Turbo Cabriolet
Engine: 3.3 liter turbocharged flat-6
Transmission: 4-speed manual
Mileage: 14,051 mi
Price: $80,000 Buy It Now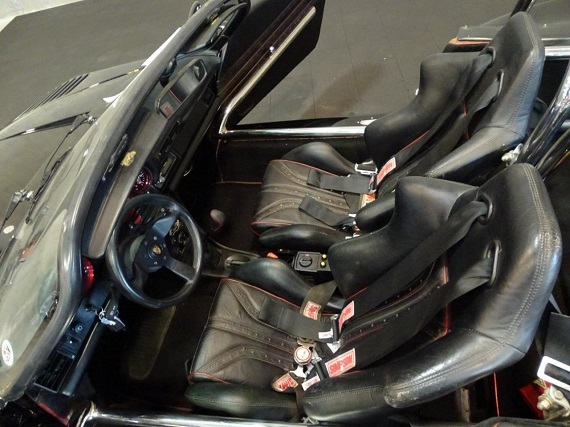 For sale in our Tampa showroom is a custom Porsche 935 K3 tribute car. Built from a 1987 Porsche 911 Turbo 930 Cabriolet this supercar will throw you back in your seat and throw a smile on your face. These cars typically retail for $80,000-120,000+!!!! Built after the 1979 Porsche 935 K3 car built by Kremer Racing from Cologne Germany; this 911 Porsche Turbo for sale is a 500 horsepower monster! The drivetrain on this Porsche Carrera for sale starts with a built 3.3L 6 cylinder engine topped with an intercooled k3 turbo. It has top tier specs and was built with the best including: Electromotive Tec 1 management twin plugs and was engineered by Jarvis Tech. It has recently been refreshed resealed polished and powdercoated by Novitech Engineering converting to a single turbo with a conservative tune. It now lays down 500 streetable horsepower! The Porsche 935 won over 150 Lemans races worldwide including more than 20 class wins. This Porsche for sale wasnt just meant to go fast it has plenty of handling capabilities as well. The suspension consists of: 935 front coil-over struts 930 front brakes custom pro coil-over rear shocks rear 928 brakes and three piece custom built 17 Imsa GTP BBS wheels. This car sticks to the ground with Michelin Pilot tires; 275/40/17 front tires and massive 335/35/18 rear tires. This slant nose Porsche supercar for sale has an original widebody 935 rear clip rear fenders and sports a handmade fully adjustable functional and modified stainless steel wing. The front end is a 930 slant nose and highly modified with 89 Porsche Speedster windshield. The interior is sleek and simple sporting: Recaro racing seats wrapped in Connelly leather Connelly leather door panels and dash Simpson 5 point racing harness with cam rotary release full stainless steel double hoop roll cage (Including swinging driver and passenger side posts) Momo steering wheel Momo shift knob Pioneer sound system and full Viper alarm system with door poppers and remote. This turbo Porsche for sale has run computer simulators and has been projected to run up to 240 MPH! This car is fun to drive and not for the faint of heart. Though it is tame enough to run as a grocery getter it also contains the power to run with most any other supercar on the market! Now is your chance to own this wide body Porsche 930 Turbo! To see more HD pictures and video please visitour website . For more information please call the Tampa showroom at 813-645-6200..
If I sit and imagine what the ultimate show 911 convertible in 1988 would look like, this is pretty close to it. There are some truly awesome details like the massively staggered BBS magnesium wheels. The pop-riveted Plexiglas covers and NACA ducts may seem crude but are also wickedly race-chic in a Gas Monkey Garage kind of way. And the silhouette is amazing from several angles – there is no denying that if you wanted attention, this will bring it. But this car also walks the thin line of taste like a drunk in a Cops video, with a garish interior, some fake and not particularly safe-appearing roll hoops and detail work that at times looks like Stevie Wonder may have completed. I'd guess that this car's radio should be playing the themes to Batman and Knight Rider on continuous loop. Then there's the "mildly tuned" but claimed 500 streetable horsepower 3.3, which to me has some question marks. It may be the seller's wording, but I'm left wondering what's really in this car both in terms of build quality, what it started as, and what numbers it really produces. The seller claims computer projections put the top speed at 240 m.p.h., which I'm quite sure engineers from Bugatti and McLaren would openly laugh at, too. It is clear someone dropped a lot of money building this car – probably much more than the current $80,000 asking price. However, I wonder if at the end of it all they wish they hadn't just left the car stock, where it would enjoy a much bigger market appeal and probably draw more money today.
-Carter