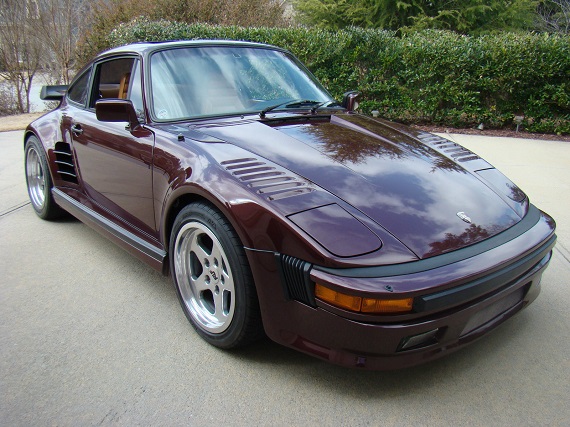 Just as AMG is synonymous with early tuned Mercedes-Benz models, Ruf seems to be inseparable from the Porsche 930. It's almost cliche to upgrade the 911 Turbo to Ruf specs; but they're the go-to tuner for all things air-cooled. But for every Yellowbird that an enthusiast wishes they had created, there are many more pretenders that bolt on some Ruf parts and claim they're Ruf-converted cars. Does that make them more valuable? Probably not, in general – faster, yes, but as we saw with last week's 1979 930, although well executed more people are looking for either real Ruf cars or all-original examples. Today I have another two "Ruf" cars to face off – which wears the mods better and which is a better deal?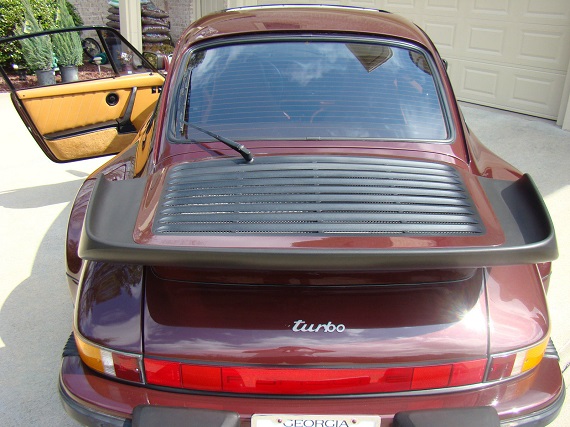 Year: 1978
Model: 911 Turbo Slantnose
Engine: 3.5 liter turbocharged flat-6
Transmission: 5-speed manual
Mileage: 52,620 mi
Price: $79,000 Buy It Now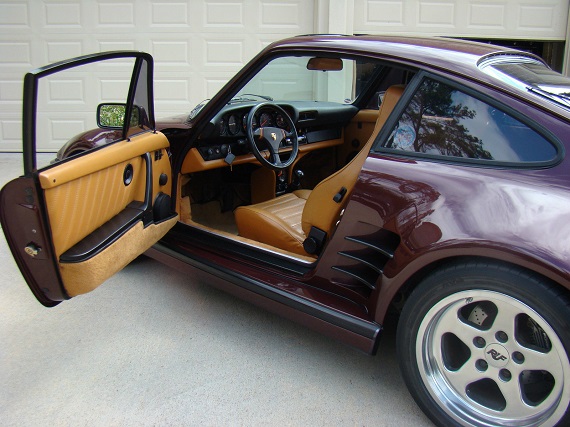 Genuine 930 turbo widebody 1978. One of approximately 400 or so 911 turbos produced for the USA in 1978 (not grey market) making it the lowest production year for the 930 and one of the most most sought after. One of the few 70's lightweight 930s built. Certificate of Authenticity.

Car is superb top to bottom with top line upgrades and proper maintenance from day one (one owner for 33 years- car has only lived in CA, NV, and GA).

Complete history and full maintenance/parts/upgrade receipt portfolio binder with original dealer sales receipt (from Niello Porsche-still in business today) from the day of delivery in '78 up to to the present. *This is an important must have when buying a classic Porsche turbo. This 930 is serviced and ready to go.

Car is stunning cosmetically at and has to be one of the most solid and finest driving and sounding 930s on the market. It will of course pin you to your seat, and it is easy to drive for being a 930 due to the updates and proper maintenance. I wouldn't hesitate to drive it cross country.

Engine fortified to 3.5 ruf specs. The engine has perfect compression and is free from excessive clatter that these air cooled motors sometimes have. Andial fuel management and intercooler, k27, ruf rsr 5speed transmission, updated clutch (smooth as butter), bilstein upgrade, hydraulic chain tensioners, polished 17 ruf wheels, headers, borla dual exhaust and more. COA/engine matching numbers.

The interior is rich and exotic in cashmere and is the nicest one will find. Like the rest of the car, the original unrestored interior shows very little 'patina' that one usually finds in these classic 930s. It is like new(still smells new!) and all original except for the center console which was added but also trimmed in the same tan leather so it looks stock (935 turbo gauge installed and vdo clocked moved to console), ruf Momo 935 steering wheel, short shifter, upgraded rotary AC (blows cold).

Stereo components and security upgraded 2013 high end spec(ipod, sat radio, amps etc) and done professionally.

All steel slant nose. Exterior paint updated to one year avail only Porsche maraschino red metallic (original color is bitter chocolate – odd 70's Porsche colors are en vogue (premium) and one could convert this car back to the original mocha brown and have a $130k+ car flip. I contemplated doing this but decided the car is simply too nice. But, your choice to cosmetically convert it back and I can help with resources if you wish to do so.

All the original tools (never used), books present. Everything is up to date/serviced/sorted and it is turnkey.

Recent PPI by a 30yr expert in these turbos states that it is one of the finest examples of the 930 that he has ever inspected. An accident/rust free/very clean example. I cannot emphasize enough the high quality of this 930 making it a great value and investment. Note, insured via classic car insurance for $100k replacement for only $800/yr.

Dash has some slight warping around the windshield vents and there is a small dime size paint spider noticeable up close on the rear decklid under the spoiler.

Video avail by request. 100+ more pics here. I am terrible at taking pictures so expect the car to look better in person…www.kizoa.com/slideshow-maker/d8969424k7950692o1/1978-porsche-930-

Private sale. Will consider certain interesting 'equal+' value trades. Payment must clear before the pickup of the car and title. I have listed and sold many high end cars on ebay over the years… I can assist with setting up shipping to anywhere including worldwide if needed. I am knowledgeable in these turbos and am easy to work with and will work with the buyer to make the transaction and delivery as pleasant as possible. Contact me via eBay messaging and include your voice/text phone number and I will get back with you to anwser remaining questions.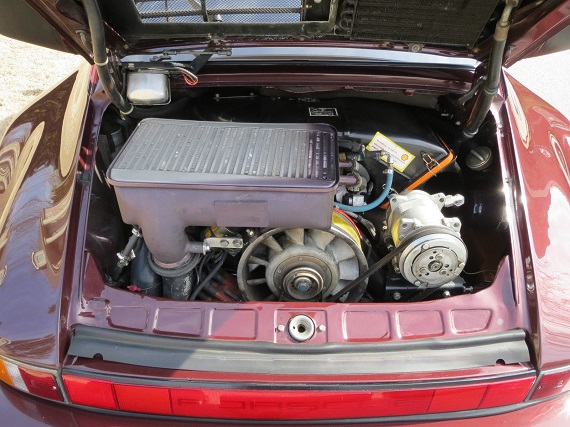 The slantnoses are always a bit polarizing, but in Maraschino Red this one stands apart and looks quite neat. That's helped in no small measure by the great colored contrasting interior. The Ruf details are limited to polished wheels and the steering wheel, but as always they're a perfect match in my mind. Then there's the motor – reportedly upgraded to Ruf 3.5 specs with a matching Ruf 5-speed and plenty of Andial bits, this is really a pretty cool car overall. It's a bit disappointing though that it's not the original color or modifications, and I'm not sure if in the case of a slantnose that makes a world of difference as they seem to draw a different crowd than the normal 930s. At $79,000, it seems pretty expensive – but if the PPI checks out like the seller claims, it might not be outlandish for the package.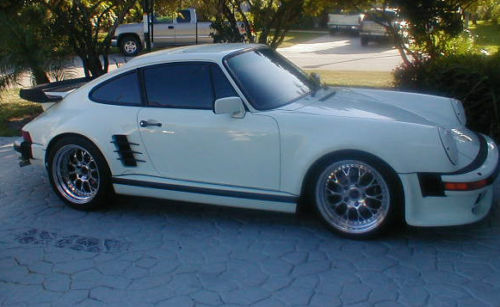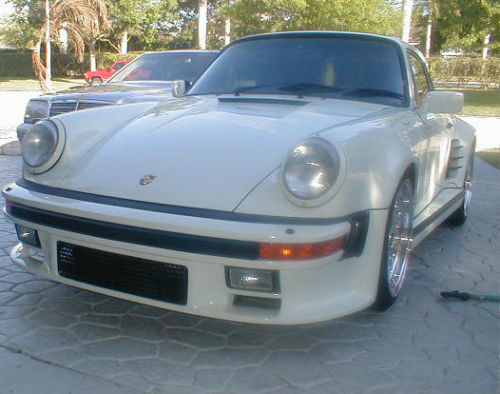 Year: 1987
Model: 911 Turbo
Engine: 3.3 liter
Transmission: 4-speed manual
Mileage: 37,000 mi
Price: $52,000 Buy It Now
Numbers Matching, Beautiful 1987 TURBO 911/930

LOW MILEAGE 37,100 ORIGINAL MILES & ONLY 1500 MILES ON MODIFIED ENGINE

Original, gorgeous, shiny paint
Rattle-free, feels new and tight, as expected of a car of this quality
Originally a Florida car, NO RUST ANYWHERE
Upgraded with over $36k in mods. No expense was spared. It was done right, with excellent workmanship throughout.

This car is very powerful, pinning you in the seat until factory red line. It starts, idles, and behaves like a stock later model car.

No expense was spared. I have all receipts. Free shipping within the United States.

On Nov-02-14 at 18:42:19 PST, seller added the following information:

This motor was modified for a True Adrenaline Junkie!! Please message for details of modifications.

On Nov-11-14 at 01:45:34 PST, seller added the following information:

The rims are the Knesis 3 part rims & the rubber has less than 1500 miles on them. Free shipping with the buy it now price of $52,000!!!! Make an offer this machine will not disappoint. Message me for modifications or call 954-275-4133.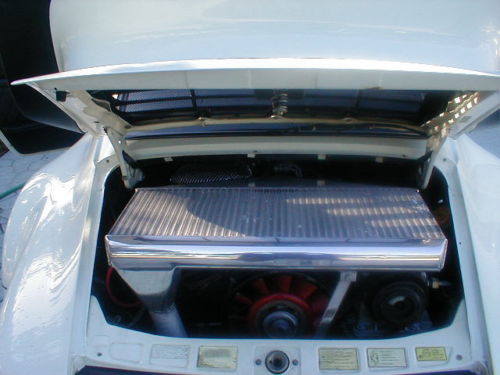 On paper, this car seems to be a better bet – a non-slantnose, more enthusiasts are automatically more interested. It's also claimed to be upgraded to Ruf specs, is the best part of a decade newer and has less miles – and it's $27,000 less. The color combination isn't as inspired but the white over black is at least classy. But the details are really lacking here; there's the odd steering wheel (I'm not sure of the manufacturer – any input?) and the not-well matched Kenesis wheels. The body kit also doesn't fit particularly well – compared to the slantnose, the front really looks tacked on in this case. And despite a reported $36,000 in engine upgrades 1,500 miles ago, nothing is explained as to what specification was done. Then there appears to be a discrepancy with the mileage to top off the not well documented car.
All in all, although they're polarizing the '78 really seems like the better investment here. It's a rare car that's well presented and has some desirable modifications, even if it's not original. Still, though, the Ruf/Andial modded car from last week failed to sell and didn't break $50,000; though the miles on the '78 are half that example's miles, it's hard to believe anyone will be willing to pay $80,000 for an unoriginal, modified 930 today.
-Carter