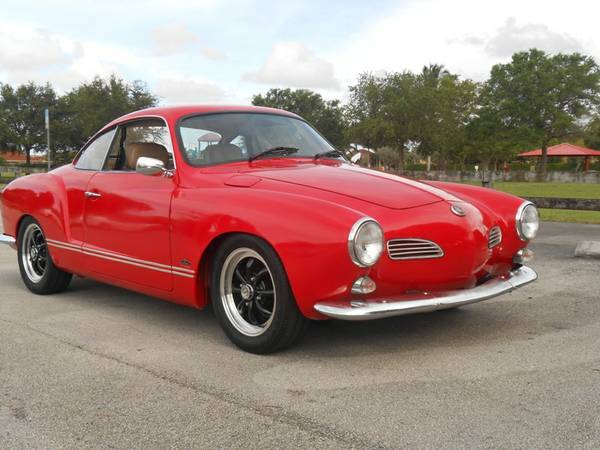 Probably like a lot of people out there, I have a neighbor with a Karmann Ghia sitting in his driveway, rotting away. It's a sad sight that I walk past everyday. I've asked him what he's doing with it and like many, he plans to rebuild it "someday." All too often, though, "someday" never comes and these project cars change hands – the lucky ones eventually may be rebuilt and live to see another day, but many fade into a distant rusty memory. Occasionally, though, you find someone who's "someday" has already come and gone and they're looking to move on. Such is the case with today's Karmann Ghia, a nicely resto-modded red example: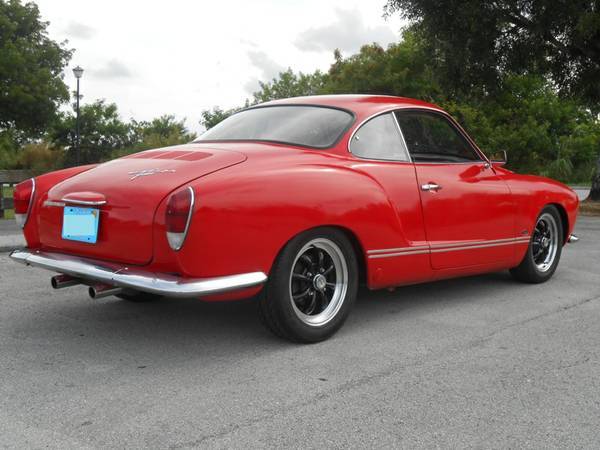 Year: 1970
Model: Karmann Ghia Coupe
Engine: 1.6 liter flat-4
Transmission: 4-speed manual
Mileage: "1,000" mi
Price: $12,000 Buy it Now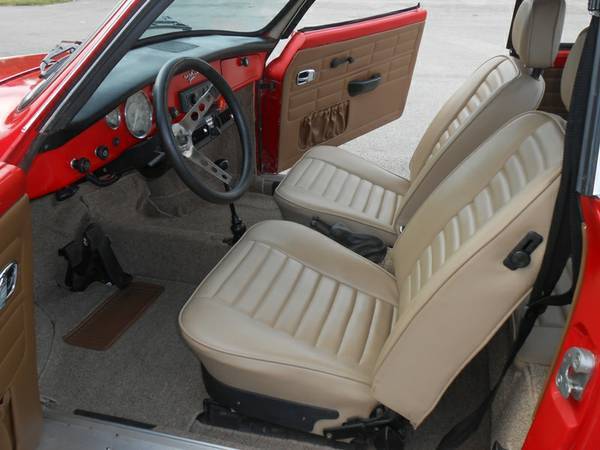 Up for sale is our very special 1970 Volkswagen (VW) Karmann Ghia. This car has a lot of sentimental value for my wife and me. It was the car we built and drove off on our wedding day. This car was completely rebuilt from the ground up. It had been in storage for over thirteen years and a few years back my uncle and I took on the task. Not only is it special because it was a family project completed by my wife, myself (Gulf-War Veteran), and it was also worked-on by my uncle who is a disabled mechanic (One missing arm). We are only the second family to have owned this car and it is solid. I have driven this car all over the state of Florida without any trouble whatsoever. Unfortunately due to rising medical bills and all other problems that come with life, we need to sell the car in order to maintain more important things.
…