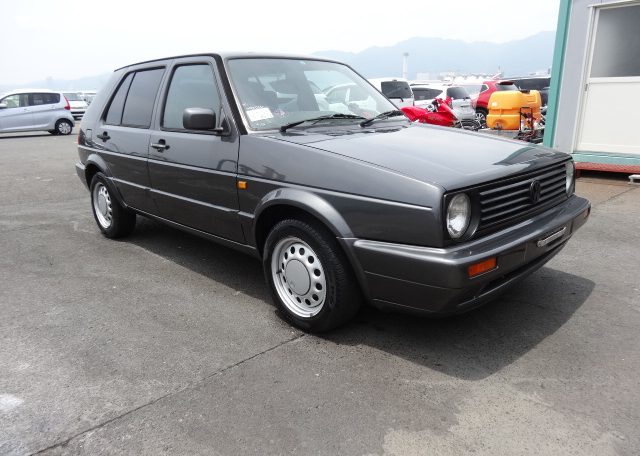 Update 12/29/2017: After reportedly selling for $2,650 in October and after originally having a $6,500 ask, this Golf has been relisted with a $4,999 Buy It Now option.
Infrequently do we look at a standard Volkswagen Golf. To be fair to us, they're not the most impressive vehicles ever designed, especially when you go back a few generations. They were oft the most expensive in category, but seldom the quickest, most tech-laden, most efficient, best handling, neatest or most reliable. Those items are the domain of vehicles like Hondas and Toyotas, who mimicked and improved upon the ideas of others many times over. Their sales reflected that.
But there's still something nostalgic and lovely about the simplicity of the first two generations of the Golf. It grew up considerably between the A1 and A2 chassis, in weight, size, power and refinement, but the recipe remained the same. Recently I've looked at two of the best performers in the chassis overall (and the fastest offered to U.S. customers) with the 1991 GTI 16V and 1987 GTI 16V. Deep seat bolsters, special trim, dual overhead cam high compression inline-4s, close ratio 5-speed manuals, alloy wheels; these represented the pinnacle of performance in the hot hatch segment. Today's car has none of those things.
What we have instead is a bit of a curiosity. As you can no doubt see, it's a pretty standard 4-door Volkswagen Golf. It appears to be Ascot Gray Metallic (LA7U) with cloth interior. There's nothing special under the hood; it's a standard RV 1.8 inline-4 counterflow engine, running Digifant II injection and good for 100 horsepower. No, what's unique about this car is where it's come from…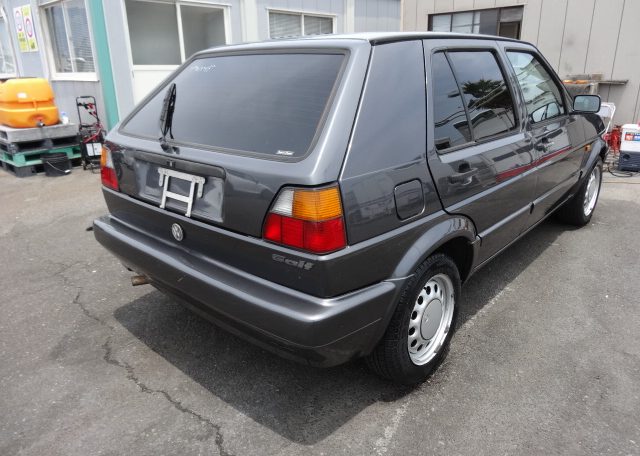 Year: 1992
Model: Golf
Engine: 1.8 liter inline-4
Transmission: 3-speed automatic
Mileage: 178,046 km (110,632 mi)
Price: $4,999 Buy It Now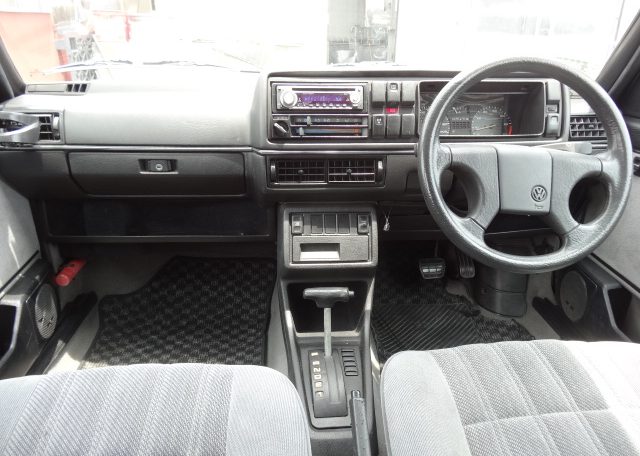 THE VIN IS: WVWZZZ1GZNW093280
VIN PLAQUE CAN BE SEEN IN ENGINE BAY PHOTO

1992 Volkswagen Golf MK2 MKII Mark2
Automatic
19RV
178k kilometers = 110K miles
Drives great
Power windows up front, manual windows in the rear, manual sunroof
5 door Hatchback
Roof has some paint fade, body is clean

Imported/Sold by Fed Legal Imports
Federally Legal Imported under 25 year rule

Car is ready to go home! Title on hand!

Can assist with shipping nationwide at Buyer expense. Vehicle is sold as is. Buyer accepts all responsibility after purchase. Do not make offer unless you intend to buy.

No trades. No in house financing, we are not a bank and are not in the business of giving out loans.

Fed Legal Imports
Locations in NYC, Philly and Miami
305-912-4536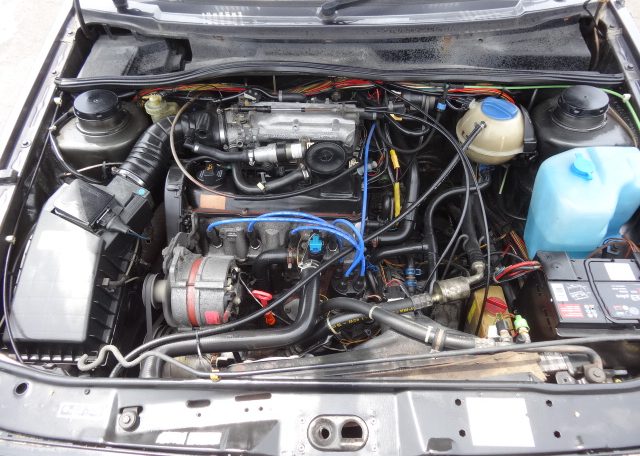 This car is being offered by Fed Legal Imports, a specialist in JDM market cars. Among the list of things they've brought in you'll see the typical Skylines, Pulsars and WRXs. And then there's a box-stock automatic Golf. What? The only thing I can think is that they must have gotten this car absolutely dirt cheap, because the resale potential on a right drive automatic Golf is pretty low. But what you do get with the package is a bit of unique character; the round headlight grill that was rest of world production and the wow factor of showing up to a show driving in the passenger seat. Condition throughout seems very good but little history is offered.
The price for all of this goodness is quite steep. $6,500 basically matches the sale price of the very clean '87 16V – a much more desirable model. Weird, too, is that the seller is offering the car on their site for only $6,000. Still it's not often that you come across a right drive Golf on these shores, so maybe this represents a unique blank slate to have the jaw-dropper build at the next 'H2WaterFestinaBag'.
-Carter