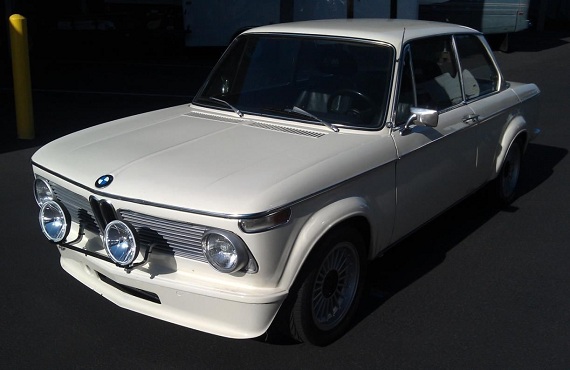 The BMW 2002 is a legendary car that defined the small sports sedan category by most accounts. Compact, rear wheel drive, and with enough power to have fun, you could drive the 2002 at 9/10ths most of the time without crashing at breakneck speed. Try pushing today's cars to their limits; imagine if you could get a new M4 into a 4 wheel drift on an exit ramp – what speed would you have to be going? Probably faster than the original top speed of the 2002 is my guess, and the ability to drive a slow car fast is what makes some older cars so appealing. But for some people, that base small sedan just isn't enough, and they go about upgrading the original car. I'm certainly not opposed to this, as it's something I did with my Audi Coupe – take a later model, higher output motor that is in the same character as the original motor and Viola! Instant happiness. I can only imagine the smiles that this S14 motored 1968 1600 generates then: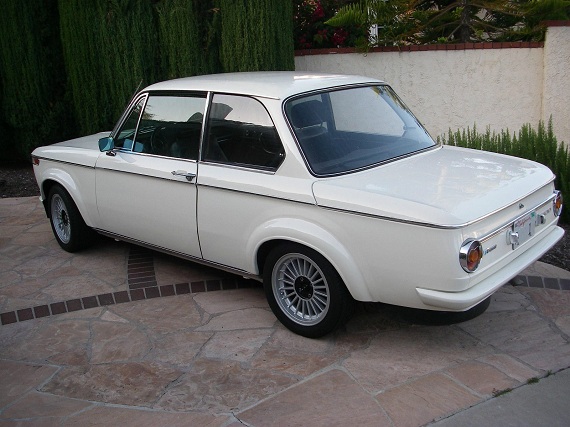 Year: 1968
Model: 1600
Engine: 2.3 liter inline-4
Transmission: 5-speed manual
Mileage: 108,000 mi
Price: Reserve Auction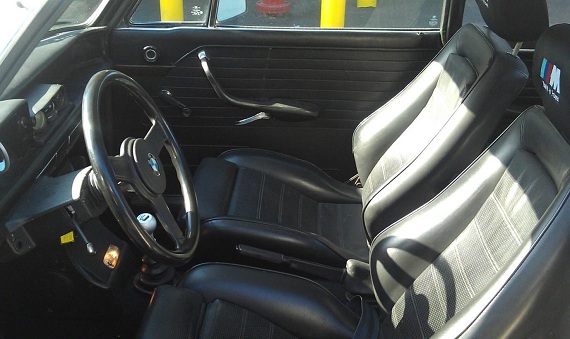 The 1968 BMW 1600 M2

An all original, early model and most desired one, the roundy tail lamps, this 1968 BMW 1600 California car without any major corrosion was converted to the fascinating "M2" using the refurbished S14 motor from a 1989 E30 M3, mated to a 1980 320i 5-speed transmission, ended it up with a very fast and fun Classic BIMMER! ALPINA style wheels with four new wide tires. Car has been lowered with front and rear suspension modifications.

Fiberglass fender flares were added/integrated into the body at all four corners and then repainted with the original BMW white Chamonix, then added the HELLA Driving Lamps, giving it a real muscle and sporty looks!
There are a few minor and tinny traffic and parking ding/s here and there which literally requires a great deal of focus to see them all. Overall this BIMMER looks great with lots of shine

The interior, seats and trim were all re-done and all in good shape. All electrical, switches and gauges are in working order along with the after-market sound system with added HELLA Driving Lamps with the exception to the speedometer needle and the trip-meter where both have start acting on their own mind and, may have to be replaced in near future.

We invite and encourage you to check the car out in person prior to the AUCTION's end making sure this is what you like to have along with your piece of mind to be in place

A NON-REFUNDABLE, $1000 deposit via PAYPAL and/or other available financial means within 48 HOURS with the final payment within 7 business days via Bank Wire or CASHIER's CHECK. After all clear, the subject vehicle can be picked-up or shipped via winner's expense since the Lucky Winning Bidder is responsible for all transportation/s, however, we will assist. For additional 50+ photos please click on the following link

http://s902.photobucket.com/user/D_CSL/library/1968%20BMW%201600%20M2?sort=3&page=2

Here is another LINK to the SLIDE SHOW

http://s902.photobucket.com/user/D_CSL/media/1968%20BMW%201600%20M2/45_UNDER_04.jpg.html?sort=3&o=0

Many Thanks for your visit/s and, happy bidding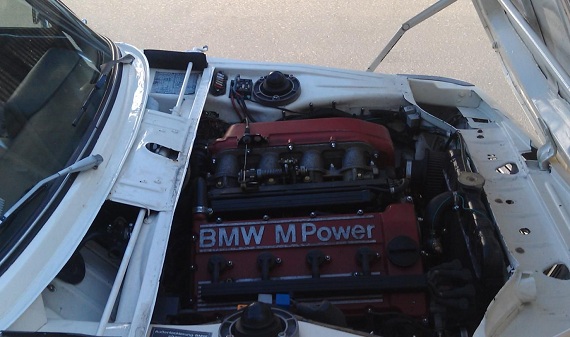 It certainly looks like a well sorted and upgraded car. True, most of the upgrades aren't top dollar pieces, such as original Alpina wheels, but to me that makes this car a great candidate for a driver rather than a show piece I'd be afraid to drive. It looks the part with the Turbo flares integrated nicely in the original Chamonix white, those replica Alpina wheels are the perfect fit as are the Hella driving lights, and the combination of 320 and M3 bits really makes for a sorted looking driver. I especially prefer the "roundie" tail over the later tails. Were I serious about the car I'd probably do a thorough check for rust, but baring that this looks like a well set up weekend rally car. The reserve hasn't been met as of writing and with a few days to go pricing is over $10,000; but in all honesty most of that could be consumed by rebuilding the S14 alone. I would expect that reserve is set in the $15,000 – $17,000 range; money that barely gets you into a ratty E30 M3 these days and would only be a down payment on a 2002 Turbo. It's rare, people will think it's very special, and it will certainly be fun to drive without breaking the bank. Sounds like the recipe for an enthusiast's dream to me!
-Carter