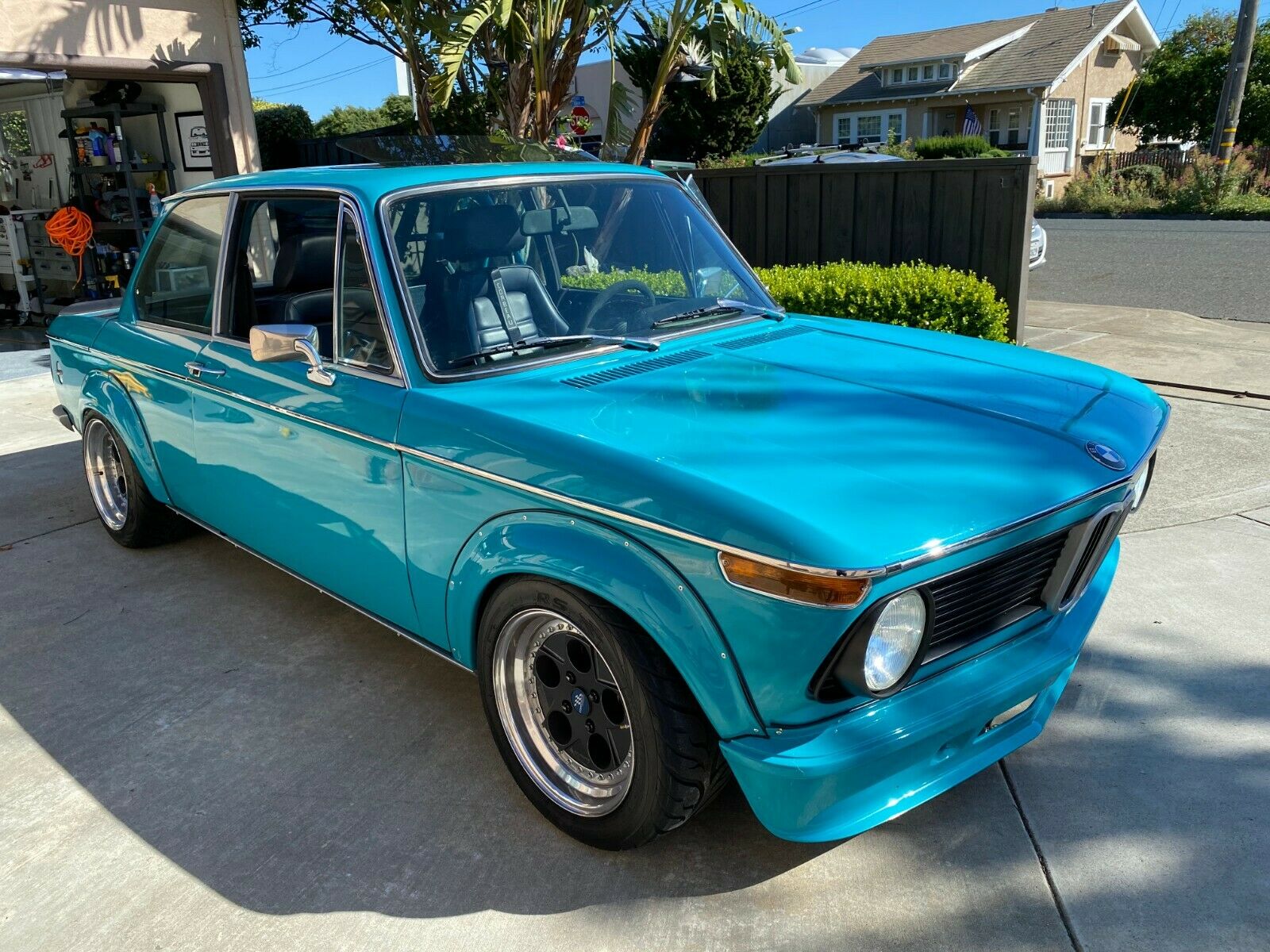 Having just looked at a few modded fails, I think it's relevant to remind ourselves that not all modified cars are in bad taste! And where better to start than one of the most popular classics that people like to customize; the BMW 2002.
A few months back I took a look at a wild Zender-bodied example that pulled it all together rather well, if a bit extreme:
Today's example is one year newer and a lot more tame, but no less shouty. This example has undergone the knife and come out sporting Turbo-style flares, an M42 DOHC inline-4, and a host of other mods all draped in Porsche's Miami Blue. Does it pull it off?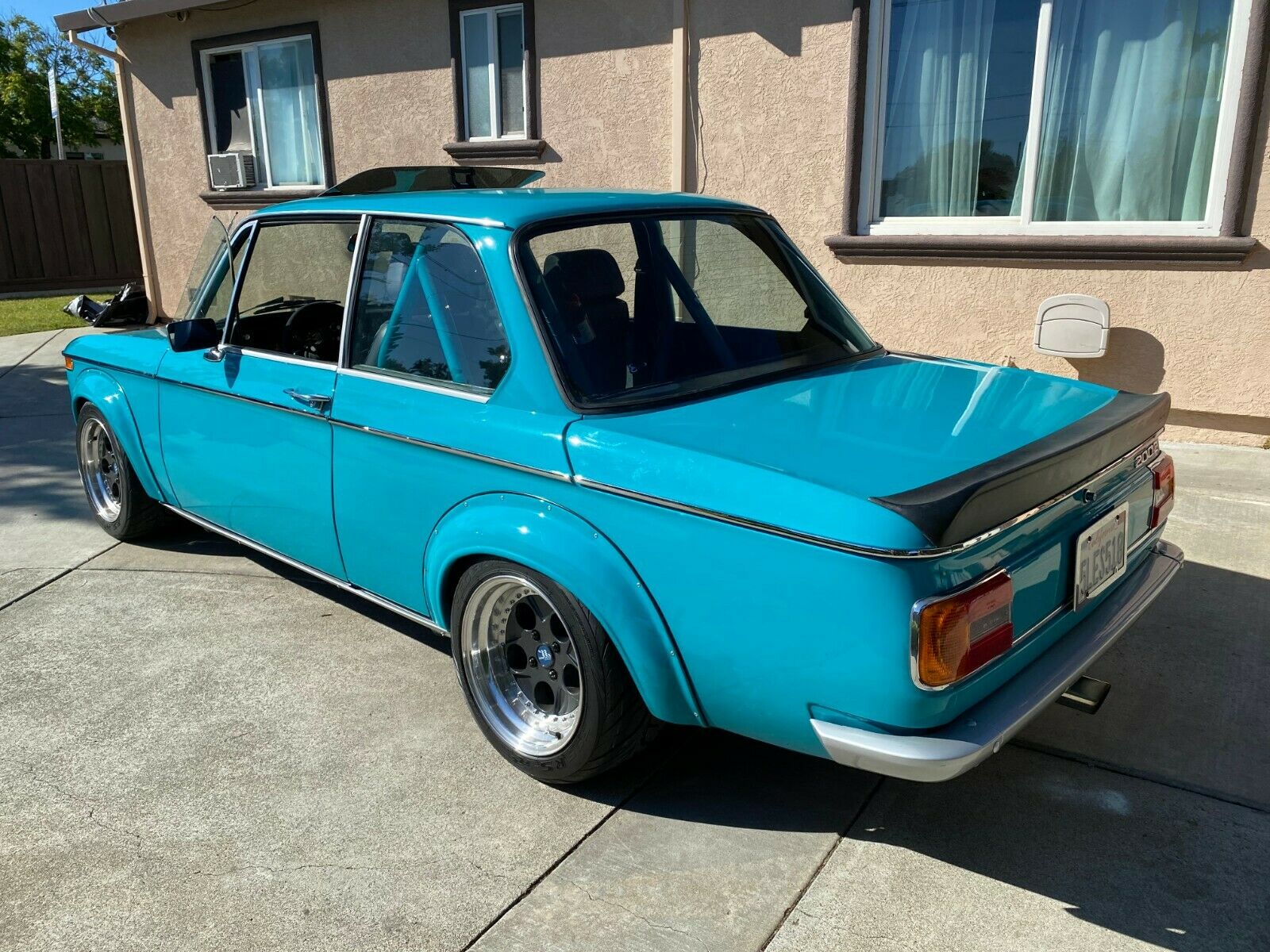 Year: 1974
Model: 2002
VIN: 4229983
Engine: 1.8 liter inline-4
Transmission: 5-speed manual
Mileage: N/A mi
Location: Union City, California
Price: $37,000 Buy It Now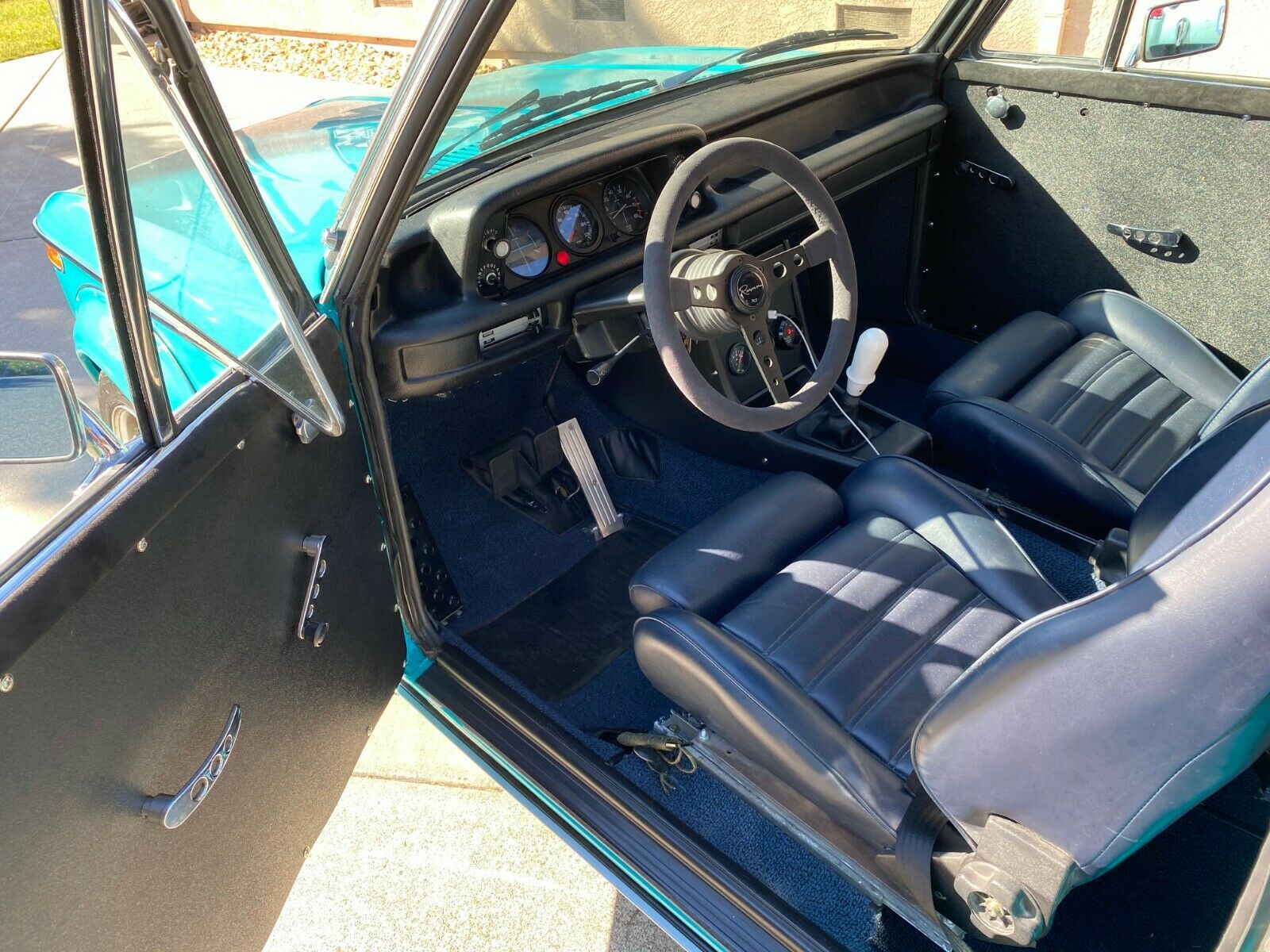 YEAR: 1974
MAKE: BMW
MODEL: 2002 (BASE)
VIN:4229983
TITLE STATUS: CLEAN TITLE UNDER MY NAME

BODY:
TURBO FLARES- TURBO AIR DAMN
PAINTED INSIDE OUT CUSTOM MIAMI BLUE IN BASECOAT CLEAR COAT
BLUN-TECH STAINLESS STEEL SIDE TRIM
SHORTY REAR BUMPER
NEW SEALS ALL THE WAY AROUND
NEW DRIP MOLDINGS
EURO TURN SIGNALS
REBUILT HEADLIGHT BUCKETS

INTERIOR:
NEW ESTY CARPET KIT AND REAR SEAT DELETE
IE DEAD PEDAL
IE ACCEL PEDAL
REBUILT PEDAL BOX
NEW CENTER CONSOLE
RENOWN MONACO STEERING WHEEL ON MOMO HUB
NEW BLACK HEADLINER
CONDOR SPEEDSHOP DOOR PANELS
IE DOOR HANDLES, WINDOW KNOBS
AUTOPOWER ROLLBAR BOLT IN
THREE POINT BELT PASSANGER
CORBEAU HARNESS DRIVER SIDE
DASH IS CAPPED
REBUILT GAUGES WITH VDO GPS SPEEDO
CENTER CONSOLE HAS A AEM WIDEBAND SENSOR, VOLT AND OIL PRESSURE
LEATHER BOOT FOR CONSOLE
RECAROS (LS I BELIEVE?)
E30 VISORS

ENGINE:
M42 OUT OF A 92 318 E30 CONVERTIBLE
THE ENGINE WAS TORN DOWN, INTERNALS INSPECTED AND COMPLETLEY RESEALED. HEAD WAS MACHINED AND NEW HEADGASKET WAS INSTALLED
TIMING KIT WAS CHANGED WITH OEM PARTS (GUIDES, CHAIN AND GEAR)
DBILAS ITB KIT
CLASSIC DAILY SWAP KIT (HEADERS AND MOUNTS)
TRANSMISSION WAS RE-SEALED.WITH NEW THROW OUT BEARING AND CLUTCH ARM
E30 STOCK RADIATOR WAS USED.
SWAP WIRING WAS DONE BY THE RESTO SHOP WITH PROPER RELAYS AND EVERYTHING IS LABELED
SPAL PUSHER FAN USING THE MASSIVE KIT
GUIBO AND CENTER SUPPORT BEARING ARE NEW
DIF HAS A NEW SEAL, FLUIDS REPLACED WITH BMW OIL
POLY BUSHINGS FOR ENGINE AND TRANS MOUNTS
5 SPEED GETRAG TRANS WITH UUC SHIFTER

SUSPENSION:
IRELAND ENGINEERING COILOVER KIT
IRELAND ENGINEERING VOLVO BBK KIT FRONT AND E21 REAR DRUMS
NEW WHEEL BEARINGS ALL THE WAY AROUND
MOST OF NOT ALL BUSHINGS ARE NEW POLY BUSHINGS
NEW STEERING BOX

WHEELS: COMPOMOTIVE LC501 REBUILT 15-8.5/9.5 ON FEDERAL 595RSRR

EXHAUST: CUSTOM EXHAUST MADE BY THE RESTO SHOP STRAIGHT PIPED WITH TWO BUNGS. ONE FOR WIDE BAND AND ONE MORE IN 02 SENSOR

THERES A BUNCH OF STUFF IM PROBABLY FORGETTING. THIS WAS A 5 YEAR PROJECT. IVE DRIVEN THE CAR ABOUT 600 MILES SINCE ITS BEEN DONE. LIFE SITUATIONS HAVE CHANGED AND THIS BAD BOY HAS GOT TO GO.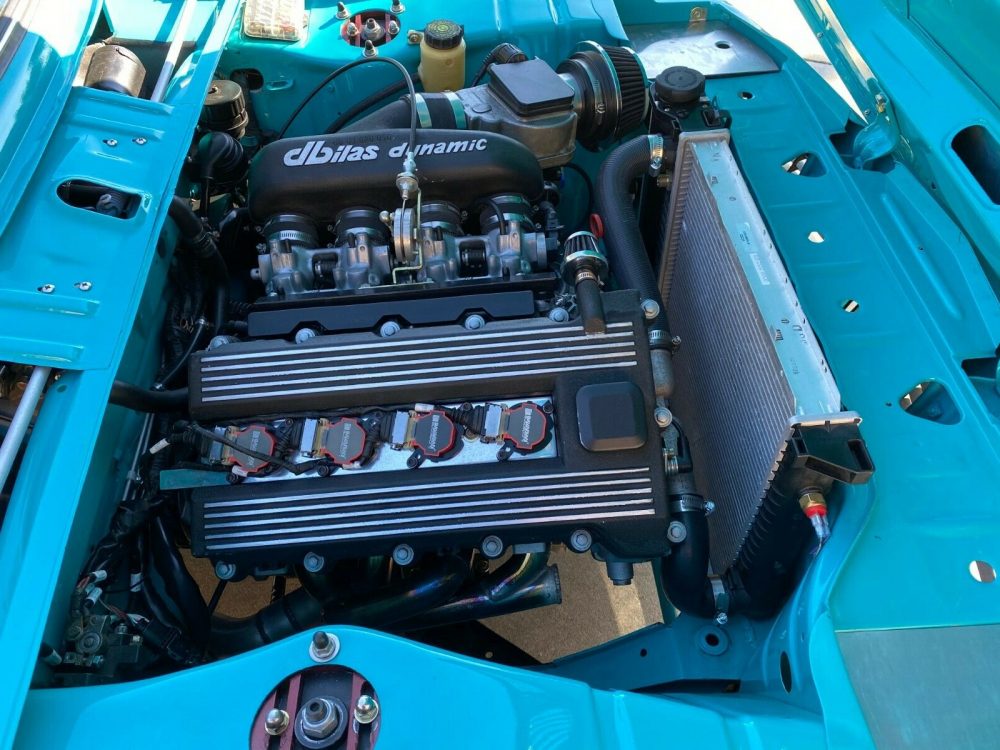 As a package, yeah – I think it's pretty awesome. The color is fantastic for a car that's not original, though the number of times you'll need to explain 'No, it's NOT Laguna Seca Blue' may get annoying after time. The lowered ride height with Turbo-style bits looks great, the Compomotive wheels are cool if unusual, and that M42 should sound pretty wicked with individual throttle bodies. Take that, S14!
Downsides? As with any mods, there are quite a few things I'd personally do differently. The interior doesn't look quite as 'period-correct' as the Turbo mods outside, and it seems a shame that it's got that sunroof. I imagine with the straight pipe it's also unholy in the noise it makes; maybe that's fun for a brap brapppp session once in a while, but if you actually want to drive this car I'd think you'd need noise-cancelling headphones. And it's hard to look cool in those.
Still, there's a lot of work done and cool parts at $37,000. But you're also treading on the point of being able to recreate this in your own style at that point – so if you love everything and want turn-key, this one's for you. If you don't, it's probably worth a long look to say 'I really like that, but….' and move on.
-Carter