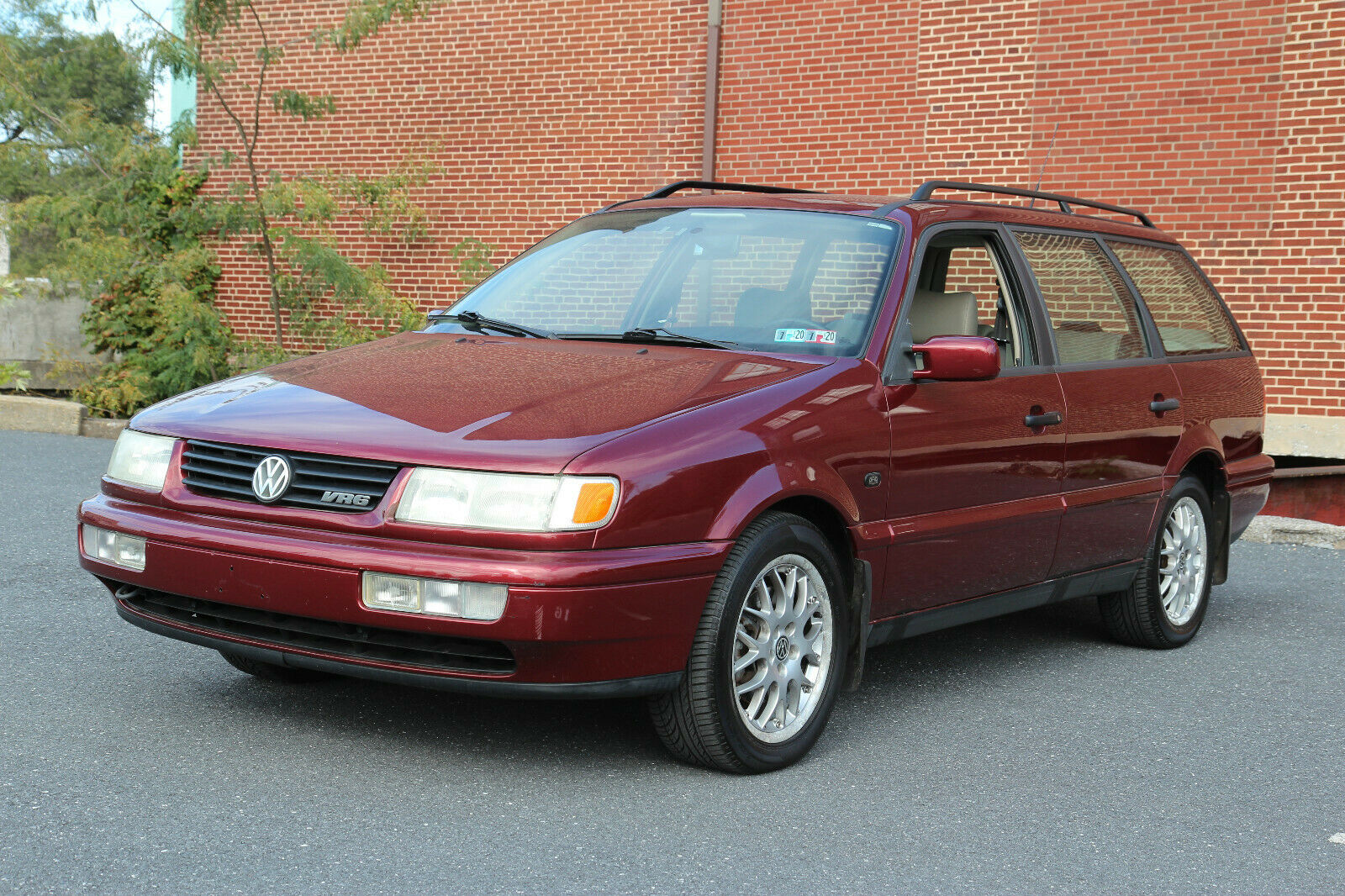 Update 11/17/19: This Passat sold for $5,950.
Without a doubt, wagons are one of the favorite subjects here at GCFSB, and while there are plenty of desirable, big name Avants, Tourings and Estates that grab the headlines and generate the "likes" on Myface or Spacebook or Instaselfie or whatever, if I'm honest I'm always a fan of the underdog Passat Variant. Perhaps it's because I've owned two, perhaps it's because it's the less common choice; I'm not entirely certain. True, the Passat isn't the best performing wagon out there, and I'd concede that it's not the best looking or best made one either. But in terms of the performance you can get in a stealthy, good looking package on a budget, I think that the Passat may be the real sleeper in the German wagon realm.
But the positive aspects of the Passats aren't unknown to all; the Quantum Syncro is always a popular if rarely seen '80s icon for the company, and when we got to the Golf-based B3 and B4, there were some cool options too – such as the not-for-the-U.S. G60 Syncro. But even in the U.S., the B4 offered some neat performance options for the wagon aficionado – interestingly, in very different directions. Check the "TDi" option, and you had a hyper-miler capable of over a thousand miles on a tank of gas. Check the "GLX" option on your order form and you'd get the torquey, great sounding VR6 engine and BBS wheels in a sporty package. While both of those engine options were also available in the Golf lineup at the same time, if you wanted a true 5-door you could only select the Passat. Admittedly that's a niche market, so it should come as no surprise that this is a fairly uncommon car to see today: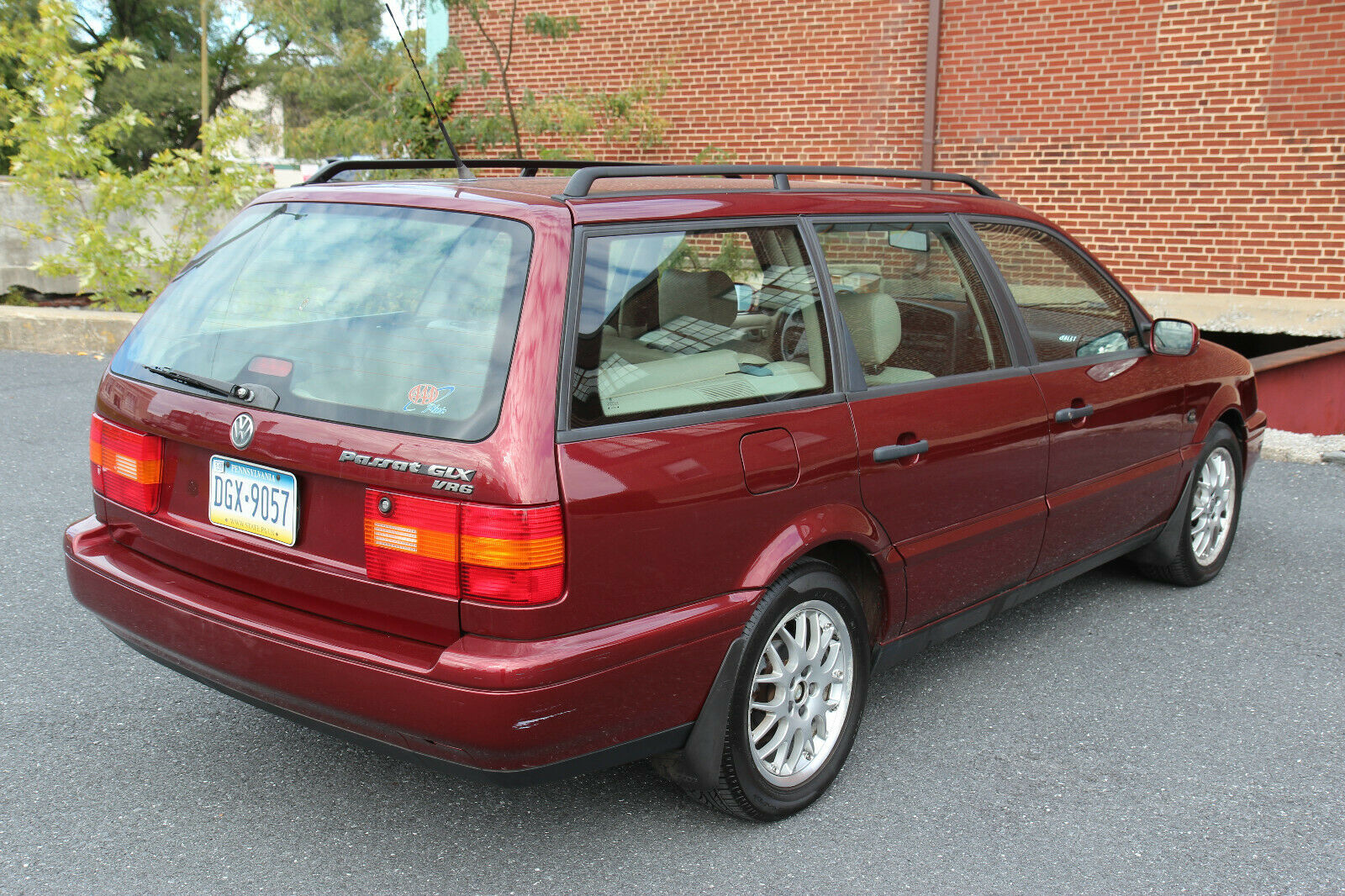 Year: 1995
Model: Passat GLX VR6 Variant
VIN: WVWFE83A3SE241524
Engine: 2.8 liter narrow-angle VR6
Transmission: 4-speed automatic
Mileage: 26,500 mi
Location: Harrisburg, Pennsylvania
Price: $6,950 Buy It Now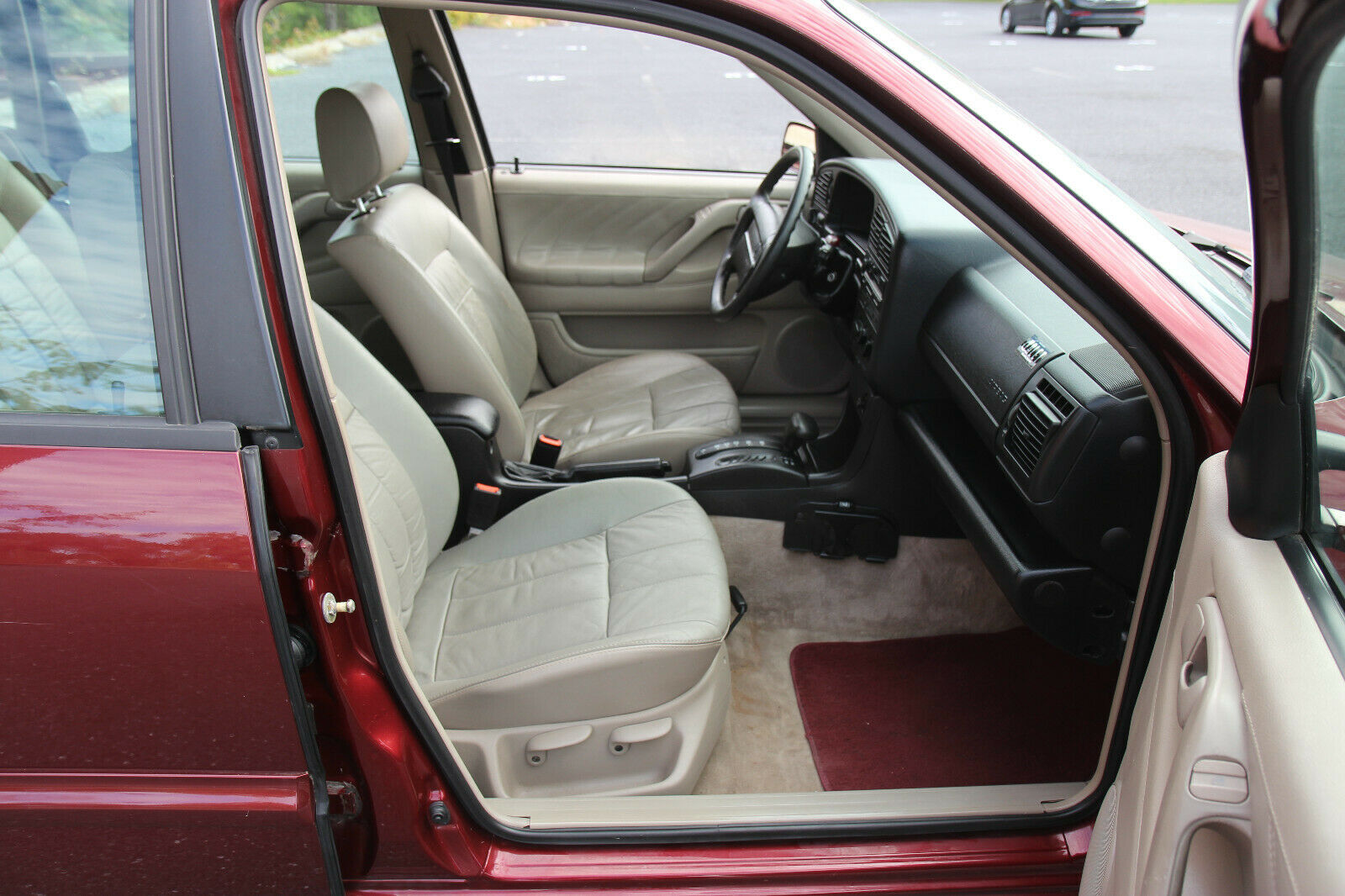 Remarkable 1995 VW Passat GLX VR6 Wagon. 26,500 original miles from new! That's only an average of a thousand miles per year! Collector Condition. I purchased this car from the original owner off e-bay Jan 2007 with 11,000 miles. I then transferred it to my mom because she liked it so much. Unfortunately my mom passed away on Labor Day so the car is now available. It is LOADED with Leather, Auto, Sunroof, Air, and Power everything. There is a remote car alarm with auto start installed although very rarely used. Super CLEAN and well kept condition. Still has the plastic cover on sunroof. Inspected till 7-2020 and brand new Interstate Battery recently installed. Tires have less than 1000 miles! Completely unmodified and unmolested. Adult owned and cared for. No collision history, rust, or paintwork. Does have some misc scratches and some small dings under close examination. Upgraded VW Rims from a jetta GLI show some senior citizen curb rash. The only thing I can think of that it needs is the Air conditioning repaired or recharged. Not sure which. Although not pictured, I do have the rear storage compartment sliding cover in very good condition. I believe this was the only VW in 1995 model year that was actually MADE in GERMANY!! Ready for reliable daily transportation or collection! Shop around for any cars with 26K miles and compare the price. This is a unique ride that does not look like every other car on the road. Stand out and Dare to be different! Asking $6950 or best reasonable offer. New owner will be very pleased. Can be seen at Atomic Warehouse 1021 Market St Harrisburg, PA. 717-319-8007. Serious inquires only please.
There's a lot to like about this LC3T Pearl Red Metallic Passat. First it's a great color combination, and condition appears to be far above normal. That's in part thanks to the incredibly low mileage; I don't recall seeing a B4 with this low an odometer count since they were new. They're just not really collector cars and don't have the following of the Golf, while at the same time they didn't seem to generally attract the stereotypical "little old woman" driver who only drove slowly 4 miles to church once a week. Wheels are from a later Wolfburg Edition Jetta and are the neat 2-piece BBS RXIIs, and at 16×6.5 they're a nice and subtle upgrade from the original 15″ BBSs the car wore.
It's just about there where the magic ends. A lovely example, no doubt, and shockingly low miles. But at $6,950, it's a very strong ask for a B4 Passat. Worse, it's an automatic – meaning that the cadre of three people who were still on board with jumping into an almost vintage-eligable Passat wagon instead of a Corrado have just slammed their keyboard and angrily typed "WRONG GEARBOX" into the comment field. Then there's the presentation; I've never seen plastic wrap like that on the sunroof shade and would wager it's not been there since new. And at the asking price, was it really too much to spend another hour with the polisher removing the multiple paint scrapes on the bumper? Or to grab a $5 center cap for the rear wheel? Or to even lightly detail under the hood? Scratch that, why not take 5 seconds to remove the bird poop from the rear window prior to the photo shoot? These things are totally acceptable on a $2,000 Craigslist find but I feel at over triple market value a seller needs to step up. And while it was made in Germany and the bulk of regular VW production did come from Mexico, it was certainly not the only German-made VW sold here; all Corrados made their way through Osnabrück first, for example. Regardless of those nits, though neat this car isn't a W8 4Motion 6-speed Variant or S6 Avant and probably shouldn't be priced like one.
-Carter