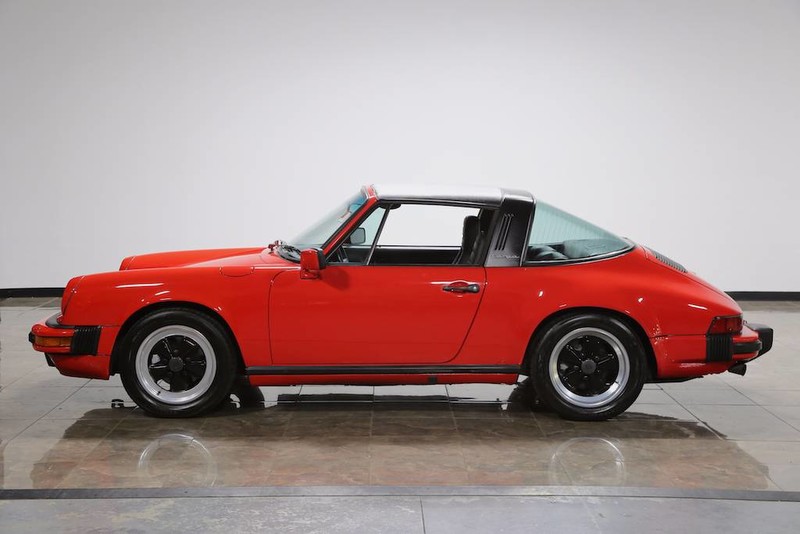 I suppose it's a testament to how much I like the classic 911 that I can spend nearly as much time looking over the details of a 911 like this one as I do with the various exotic, rare, and/or high performance 911s I also feature. As I've said before those high-dollar 911s are great and they're great to look at and ponder, but when it really comes down to a 911 I might enjoy spending a lot of time with I invariably come back to the '80s.
Whether you prefer the 911SC or the 3.2 Carrera largely is a matter of preference and in many cases can be a matter of availability. The two models share enough useful characteristics that a good one from either model is better than one that's a little lackluster. There are certainly differences and for those who might want more certainty about its value the later G50-equipped models do make a little more sense. Otherwise, find the one you like! Perhaps this one: a Guards Red 1984 Porsche 911 Carrera Targa, located in Illinois, with Black interior and 47,903 miles on it.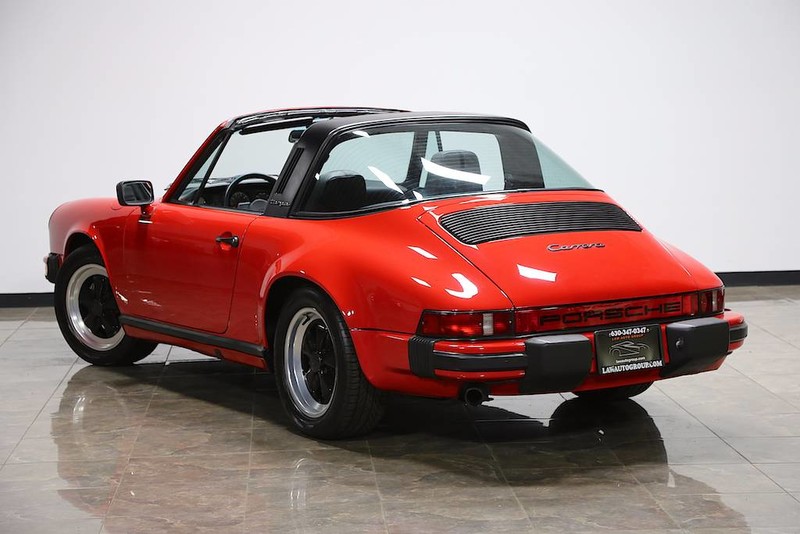 Year: 1984
Model: 911 Carrera Targa
Engine: 3.2 liter flat-6
Transmission: 5-speed manual
Mileage: 47,903 mi
Price: Reserve Auction ($48,496 Buy It Now)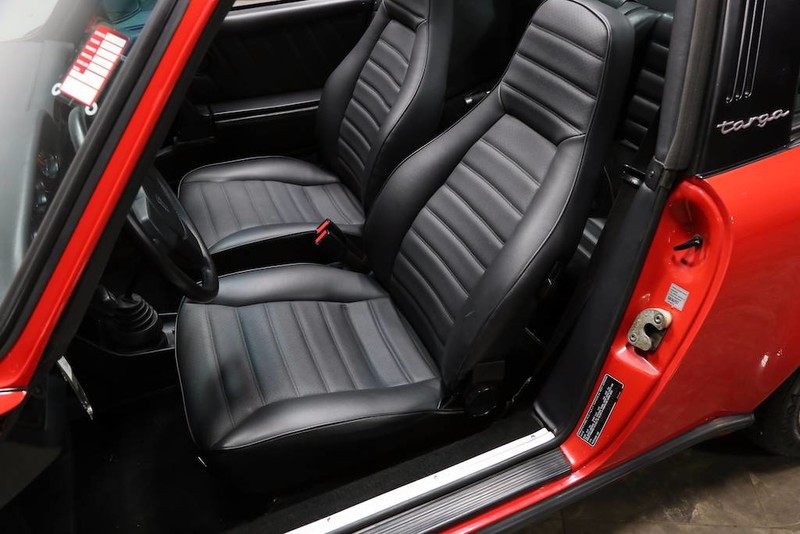 1984 Porsche 911 TARGA
This 1984 Porsche 911 Targa was a 1-owner vehicle that was purchased locally and has remained local it's entire life! Finished in classic Guards Red over Black leather with only 47k miles! Exceptionally clean and runs great for a car that is over 30 years old! Call sales department today for more details on this incredibly low mile and highly original 1984 Porsche 911 Targa!
These 911s generally always come with the same list of questions and this one is no different. The ad provides us with a couple of details and along with the apparent condition they make this a promising 911 to investigate further. Nonetheless there's still plenty of legwork to be done. The mileage is quite low given its age and it is said to be 1-owner, which hopefully can help clarify all questions concerning history, servicing, and originality. The ad provides us nothing in those regards.
I would be curious whether this Targa still wears its original paint and sports its original interior. Everything looks a little too crisp and a little too bright for me to think it's all original materials, but I'd be happy to be wrong. It could simply be the case that this is a very well maintained example and given the mileage we wouldn't necessarily expect a lot of interior wear. Given its age, we probably would. Right now we don't know.
An early Carrera like this one serves as a nice bridge between the two '80s models. It even provides that interesting one-year interior since the '84 models still have the seats from the 911SC. Whether you prefer those seats or not is up to you, but at least you have a piece of 911 trivia in your pocket. Prices for a '84 typically aren't bad and even given its low mileage I expect this one to be priced a bit too high. If it turns out to be well documented and entirely original, then I could see this price making sense. It could even be a very good price if all of that is the case. That sort of information typically is mentioned in the ad so in the end I'd guess this is more a low-$40K (or even sub-$40K) 911 rather than mid- to upper-$40K. Some patience is probably necessary, but overall this looks like a nice honest 911. It may not blow you away like a PTS GT3 RS, but you might just find it very enjoyable anyway.
-Rob