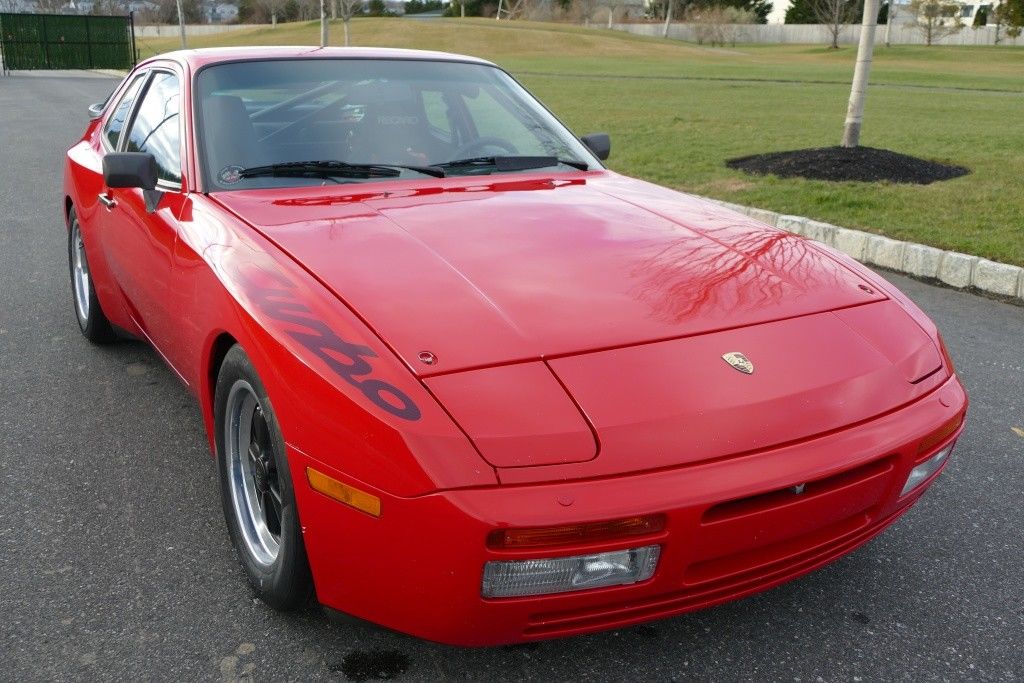 Update 3/1/19: This 944 Turbo Cup has a huge price drop for March, lowering from the original $149,995 ask to $109,900 today.
While Rob has left us, that doesn't mean Porsche coverage will be! So I'd like to start the year with the counterpoint to Rob's 911 Club Sport. I recently looked at a 1988 Porsche 944 Turbo S, the details of which were sussed out by Porsche in the Turbo Cup race series. While the Club Sport purported to be track-ready, the Turbo Cup was a turn-key racer straight out of the factory.
Porsche built a limited group of 944 chassis each year which were heavily upgraded with lightweight parts, roll cages and turned up engines. Weight was dropped thanks to extensive use of magnesium for the intake and sump, along with deletion of most luxuries. Manual windows, no door pockets, no air conditioning or sunroof here! The engine was upgraded with more boost and a revised turbocharger, along with a strengthened gearbox. Inside a Matter cage reinforced the structure, a Recaro seat cradled the driver and of course the suspension was upgraded as well. Later Turbo Cup cars also featured magnesium Phone Dial wheels, alone saving on the order of 18 lbs, though early models were delivered with forged Fuchs. These cars were not only raced in the one-make Turbo Cup series around the world, but also utilized by Porsche and privateers in race series such as the SCCA Escort Endurance Championship in "Showroom Stock". Each year only a handful were produced, making these cars some of the most sought transaxles out there: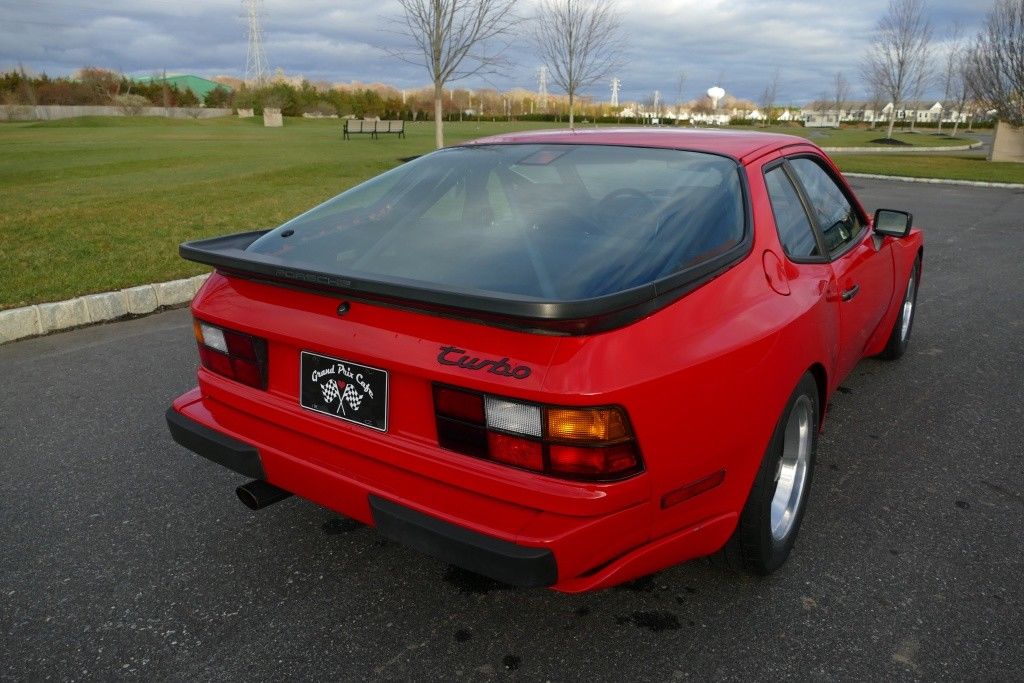 Year: 1986
Model: 944 Turbo Cup
VIN: WP0ZZZ95ZGN154076
Engine: 2.5 liter turbocharged inline-4
Transmission: 5-speed manual
Mileage: 19,334 mi
Price: $109,900 Buy It Now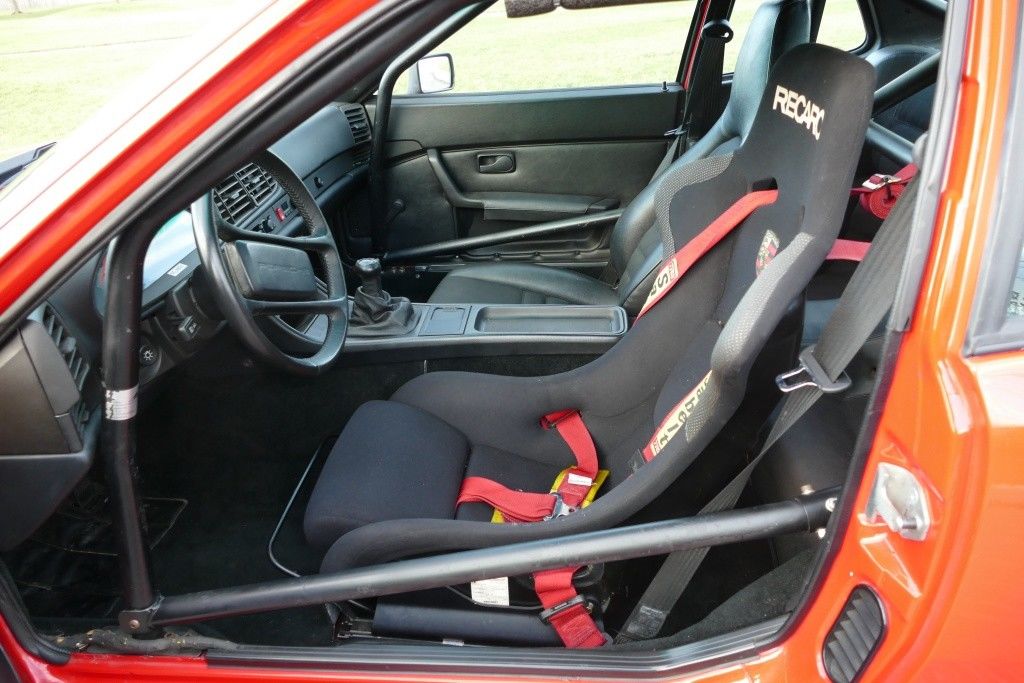 Home
1986 Porsche 944 CS Turbo

The 1986 CS Turbo was owned by Mr Hawkins since about 1988. We raced in SCCA, SSGT, SCCA Pro Playboy/World Challenge, IMSA Firestone Firehawk Challenge, and won the 12 hour season finale two years in a row 1992-1993. About 1995 it was restored back to 1986 CS Turbo specifications. You wont find much information on these 86 spec cars as they were built specifically to compete with the Corvette in World Challenge. Most of the parts for these cars were limited production and evolved into production parts for the "Turbo Cup". I'm pretty sure AL Holbert imported this car and the sold it to a top SCCA racer. When we converted it to a Firehawk car it was powered by a 3.0L 16 valve engine, ABS breaking system, and the 1990 TURBO CUP suspension and breaks. Our own version of the "Super Seven" 944 S2 Porsche has specially built to combat GM and the Pontiac teams. It had an extremely successful racing history as a Firehawk car. A list of drivers who drove this car was: Hawkins, David Murry, Boris Said, John O'steen, Terry Earwood, Nick Ham, Shawn Hendricks and Manuel Reuiter. 1994 was its last season of Firehawk as a backup car to lead the car which was now a 968. The 944, still finishing in the top five of most races.

In 1994 we won the manufactures championship for Porsche with the 968 and drivers title for David Murry beating out GM factory supported Pontiac team, also providing Porsche with its 100th victory in Firestone Firehawk in its last race as title sponsors.

Eventually, this Turbo Club Sport was sold to renowned Porsche enthusiast Lloyd Hawkins and completely restored, with the intention of returning the car to its original factory delivered specifications. This 944 Turbo Club Sport was acquired by Matthew Drendel in 2008 as an integral part of the four cylinder turbocharged Porsche progression. The 944 presents beautifully and, following preparation, would be an ideal candidate for spirited track use.

This car comes with a complete history and a Certificate of Authenticity,Recaro racing seats and a roll cage.

This car is nothing short of extraordinary having a turbocharged inline 4 cylinder engine,

Futch 5 spoke alloy wheels wrapped in Michelin Pilot Sport Cup 225/50 ZR 16 at the front and 245/45 ZR 16 at the rear,4 wheel ventilated disc brakes. recaro racing seats and a roll cage.

This car comes with a complete history and a Certificate of Authenticity.

Call us today at 631 353 3553 , for more information.

Location: Southampton, New York, 11968
Stock #: 154076
VIN #: WP0ZZZ95ZGN154076
Mileage: 19,334
Transmission: Manual
Condition: Excellent
Exterior: Red
Interior: Black

For any questions please call Grand Prix Cafe at 631 353 3553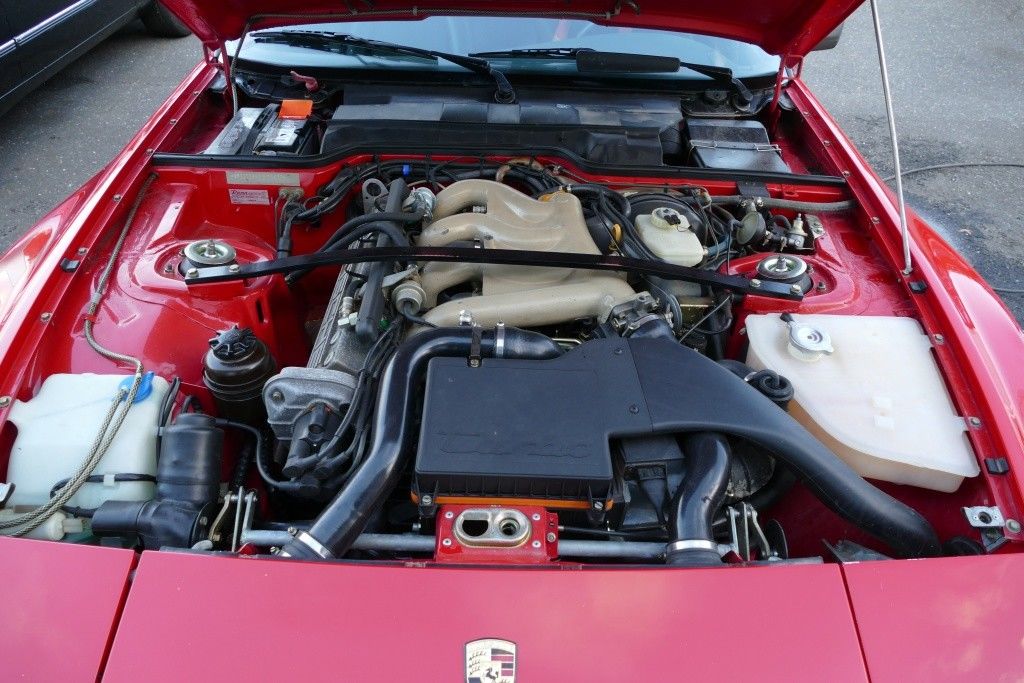 The seller of this car indicates that history of these 944 Turbo Cups is sometimes hard to track. They couldn't be more right. There are a bunch of reasons for this; in the pre-Internet era, much of this information wasn't documented in an orderly fashion. The cars changed hands multiple times and went through modifications as series rules changed and they were no longer competitive. Basically, if the story follows, this car was one of the original cars brought over for the Escort Championship, then passed down through several racers who progressively modified it more and more to compete in other series. While most of the '87 Turbo Cups have been accounted for, I don't believe the same has been done for the '86s. In the 2000s, it was sold to a collector who restored it to '86 Turbo Cup specs, as it appears now. In 2012, it came up for auction and sold for $79,200. It was immediately relisted on eBay and we wrote it up in 2013 with a $140,000 price tag. The current seller copied much of that listing's information and added a few of their own tasty tidbits (Futchs, anyone?) along with $10,000 more to the asking price. Is this car worth double today what it sold for in 2012?
It's pretty doubtful. Although these cars attract a specific subset of Porsche aficionados, most will view this car in no different light than a standard 944. Of course, it's far from that, but importantly it doesn't look any different than a $5,000 Craigslist special. And though the 944 Turbo Cups continue to bring strong numbers at auction, recent sales fall far short – such as this $49,500 1988 sold last year. This car is very cool, correct and has a storied history. It's also one of the cheapest factory Porsche racers you can buy. But as Paul suggested back in 2013, it's a long way from a $150,000 car in today's market.
-Carter