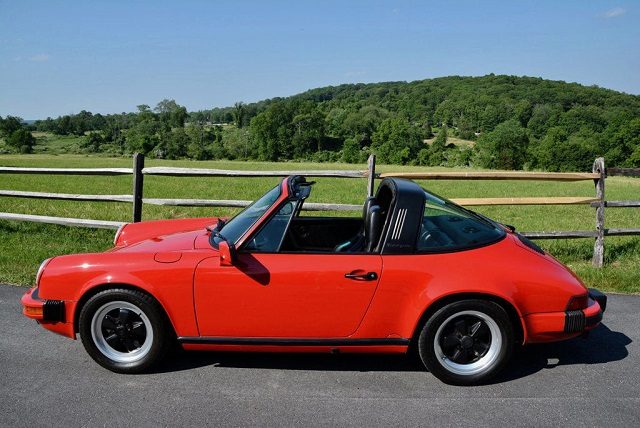 Over the past year – maybe even the past two years – we've been talking about the retreating of the air-cooled 911 market. As is somewhat typical, that retreat came on the heels of some rapid upward movement in pricing, especially among certain models. One of those models was the G50-equipped 3.2 Carrera. Separated from earlier model years by its change from the 915 to the G50 transmission collectors suddenly started throwing huge amounts of money at these cars. To a degree some of that seemed to be a correction in that prices had been too low. But the correction also appeared to go a bit too far. We saw a similar situation with the 930 and with the 964 RS America. In some cases all of these cars can still fetch pretty high prices, but that is now limited to the best and rarest examples.
The bright side of all of this is that with those retreating prices there's much better value to be found on the 911 market. Prices haven't fully retreated (and I don't expect they will) so we're still higher than 3 years ago, but it has been a welcome reprieve. I wanted to check back in on that market with one that should provide an interesting case as the mileage is low, but not absurdly so, the condition looks excellent, and it has that very desirable G50 5-speed. Bidding should tell us a little bit about where the market currently lies. Here we have a Guards Red over Black 1987 Porsche 911 Carrera Targa, located in New York, with sport seats and 53,601 miles on it.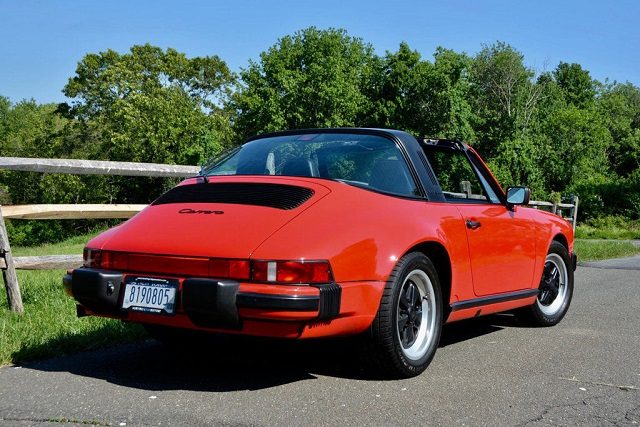 Year: 1987
Model: 911 Carrera Targa
Engine: 3.2 liter flat-6
Transmission: 5-speed manual
Mileage: 53,601 mi
Price: Reserve Auction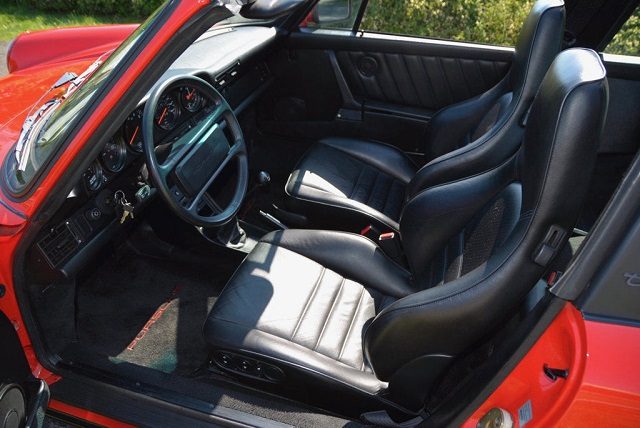 1987 Porsche 911 Carrera Targa ( G50 ) in Guards Red with Black Leather interior. Driven just 53k miles, this stunning Carrera Targa is among the best we have seen. We have been told that it has never seen the rain. The condition of this car is remarkable. It just POPS out at you.

Beautifully equipped with a Five Speed Manual transmission, Factory Sport Seats that look as though they have never been sat in, Heated seats left and Right, Rear Wiper, Original Blaupunkt Radio, Fuchs Five Spoke Alloy Wheels with it's original unblemished Anodized Finish, Auto Speed Control, Factory Alarm System and much more.

This car is outstanding. Every aspect of it. It has been well maintained and comes with all books, keys, tools and air compressor.

This car will exceed all expectations. Serious inquiries should be directed to Mark Starr @ 914 217-4817.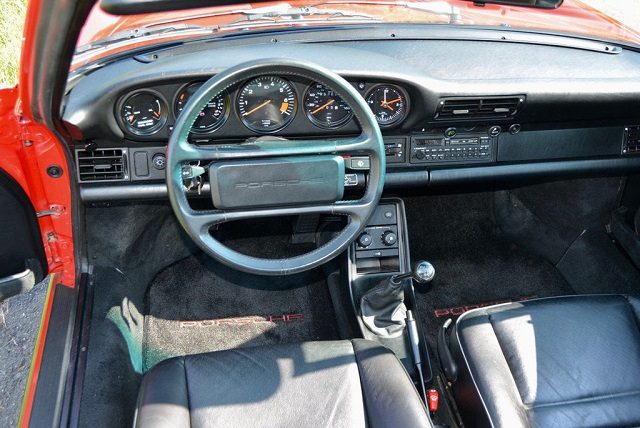 The seller describes this Targa as one of the very best they've seen and while it doesn't necessarily captivate through rare colors or options – the kind of thing that might make me think it the very best – it does impress with its overall condition. It looks fantastic inside and out and while I can't make any claims about its mechanical condition we would hope that its servicing and general upkeep have been maintained at similar levels. It is said to come with all books and we should wonder whether that includes maintenance logs and its associated service history. Those records will be key not only to understanding its condition, but also assessing this 911's value. If it is fully documented then there really isn't too much more we could ask for from a 3.2 Carrera. These are highly-sought after 911s by those who desire the classic 911 style and connectedness provided by these early cars. I wouldn't think this one would be a collector's dream, but it should garner a lot of attention from a variety of buyers.
What about that bidding I'm so interested in? Right now it sits at $34,300 fairly early in the auction. I would expect this one to easily eclipse $40K and I think the question is whether that will continue past $50K and how far. A few years back I think that would be guaranteed. Whether it does now, we will have to wait and see. If it does, then I would not take this as some sign of a resurgence in the air-cooled market, but rather a sign of what a G50 Targa in this condition might still be able to command.
-Rob