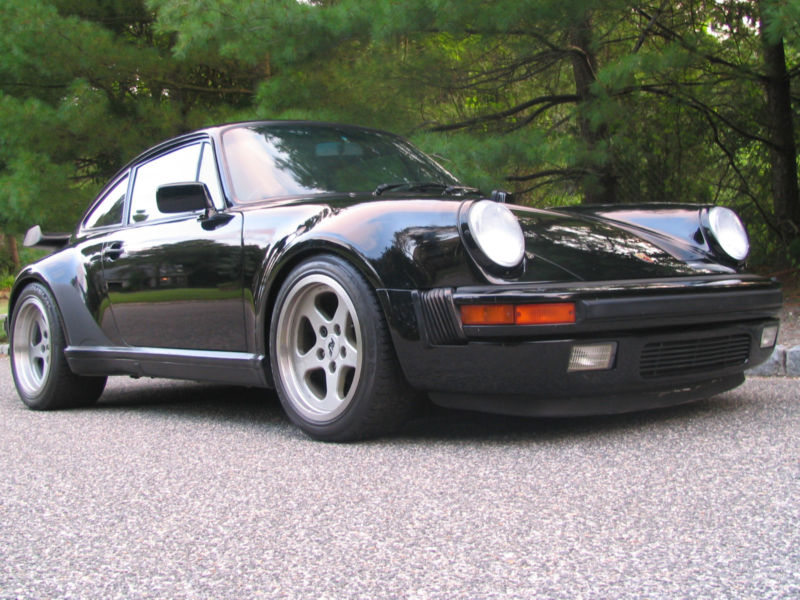 For 40 years now, Ruf Automobile GmbH have been taking a bare Porsche chassis and turning what was already a fairly serious performance car into a performance monster. Ruf cars, quite simply, are icons of Porsche performance. Based off of the 3.3 liter 930, which Porsche first introduced in 1978, the BTR came along in 1983 with an additional 74 hp on tap. Once the 930 was reintroduced to the US market in 1986, we too had our shot at owning a BTR. Which brings us to the car featured here: a 1989 Porsche 930 RUF BTR.
First things first: this isn't a factory built RUF BTR. This is a 1989 Porsche 930 whose engine has been converted to the 3.4 liter specs of the BTR. So we aren't dealing with the full bare chassis build that made the Ruf name synonymous with Porsche performance. This car was delivered as a 1989 930 and then worked over to produce the converted example you see here. However, at 374 hp, conversion or not, these were seriously quick cars in their day (and are no slouches now) and offered a nice 102 hp boost over the standard 930.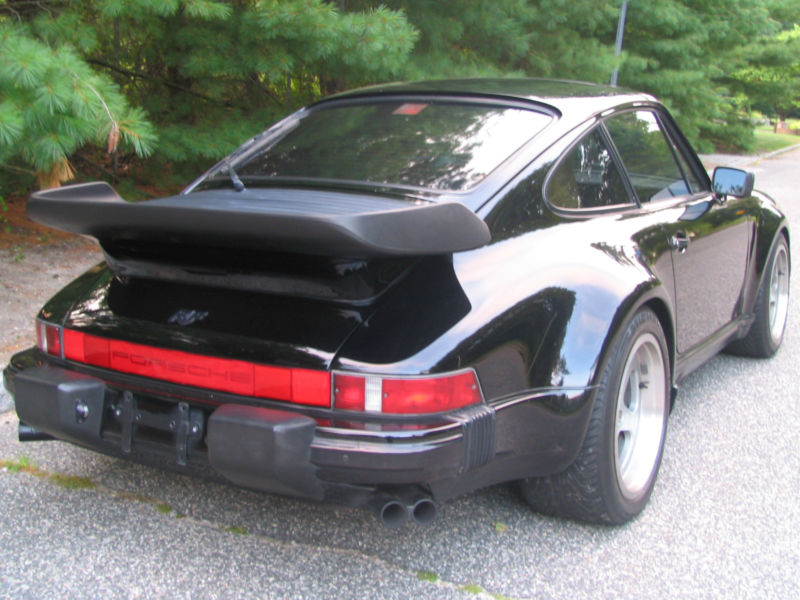 Year: 1989
Model: 930 RUF BTR
Engine: 3.4 liter turbocharged flat-6
Transmission: 5-speed manual
Mileage: 52,914 mi
Price: $100,000 Buy It Now
This is a 1989 RUF BTR. VIN# WP0JB0933KS050278. If you are a collector, this car needs little description. If you are not familiar with RUF Porsches, RUF, has been the "AMG" to Porsche for many years. Most well heeled American business people purchased US Turbo Porsches for two reasons. 1. It was the best way to get a lease and 2. Porsche was making a war on grey market cars. This car was sent to Gary Borman of Exclusive Motorcars in Upper Montclair, New Jersey to be completely converted. Exclusive was the Ruf place in the USA at that time. If you had one that was the only place to go. It was sent there direct from the Porsche dealer in VA where it was originally purchased. The only parts on this car are Ruf parts, period! This car was originally done to have twin turbos fitted later (the Yellow Bird motor). The fuel system and injection were all prepared for this. The motor has the BTR tag. Only European cars for Europe got a Ruf VIN. In America the original VIN was used or else the car was reclassified and then federalized all over again (crash testing.)

Black on a tan interior with Sport Seats. The interior on this car looks excellent. The sport seats in particular are in great condition. This is a very rare car. It is tough to find a Ruf, even tougher to find a 1989 Ruf BTR. Please look at the photo of the authentic Ruf BTR tag on the motor. This car also has electronic injection! This car was done from new for the original owner on the original financing.

The original owner (an older gentleman) bought the car in Virginia, where he lived untill he died (1992). Later the family sold the car and it went to Houston and the car lived there until it came back to New York, ALMOST 6 years ago. I have been asked, "How fast will it go?" Who cares? I do not know. I did not buy this car to race it. I bought this car because of how rare it is. I have only driven it a few hundred miles over the course of time that I have owned it. Most of the time the car has spent under cover in my garage or in our showroom.

If you are into Corvettes or Camaros, this car will have little value to you. If you are a true connoisseur of 1ST Generation Porsche Turbo cars, and RUF Automobiles, then we do not need debate that this is a serious collector car.

I would prefer to answer any questions on the phone during business. (EASTERN TIME) Call 1-800-WHEEL99. After hours call 631-974-4386. Ask for Joseph Scarallo SR. The car was just fully serviced. synthetic oil and oil , fuel and air filters. At the same time four brand new Toyo R1R tires were installed. These are comparable to Micheline Pilot Cups. This maintenance and tire installation was done 25 miles ago ($1,550.00). Please remember, this car is only going up in value. There is no debate on that. A new GT2 is $250,000.00 plus! Whatever this car can be bought for now is less than next year, I promise. So, why wait? P.S. just recently an '89 Ruf Slantnose that was advertised for $299,000.00 in Ohio was sold. Do not know exactly what they got, but it was in that neighborhood.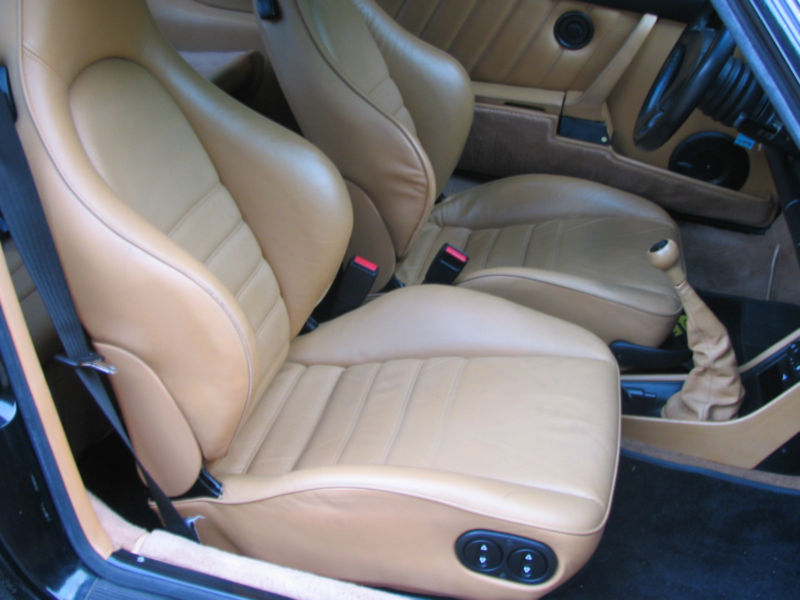 While I understand the value of provenance, the market for Ruf conversions always seems odd to me. We previously profiled this 1989 Ruf BTR 3 Slantnose that was being offered for the princely sum of $299,000 (which is the car the seller mentions at the end of the ad above, the sale of which he's clearly trying to capitalize upon). That car's high price came through a confluence of attributes: the rarity of a RUF built car, the rarity of a 930 Slantnose, and the car's low mileage. The Ruf BTR featured here lacks those attributes and as such won't come close to the Slantnose's price. With a Buy It Now of $100,000 it is, quite frankly, pretty over-priced for the territory in which these cars typically sell. With that out of the way, I offer as another comparison the low mileage 1989 930 Turbo with a fantastic burgundy leather interior that I profiled earlier this week. That car has a Buy It Now price of $92,500, which seems a little high, but not outrageous. As far as the current market for these cars goes, that 930 Turbo should fetch a higher price (possibly up to $20K higher) than this Ruf BTR conversion. Such is the market for collectors. For my money? I think I'd have the Ruf.
-Rob