Normally I would post this car as one of our Motorsports Monday posts, but since this listing is set to end on Monday that wouldn't be terribly effective. So today will have to do. Regardless, I expect it still will be available after Monday as well.
This model should need little introduction, but for those unfamiliar with them this is 1 of the 45* U.S. Edition 964 Carrera Cup cars Porsche imported in 1992. The idea was that these cars would all compete in support races for the CART series. Alas, sponsorship for the series couldn't be secured and these cars were left without a purpose. Porsche, however, had other ideas, converted them to road legal specs, and sold them to customers anyway. In most ways these served as a replacement for the Carrera RS, which the US never received. As the ad below notes some of those were returned to race trim with full roll cage and stripped interior. This is one of those cars.
*A quick about the numbers: there were 45 Carrera Cup cars imported for the race series, so I'm not quite sure what the 1 of 25 mentioned in the ad is in reference to. Perhaps the number of cars reverted to race trim?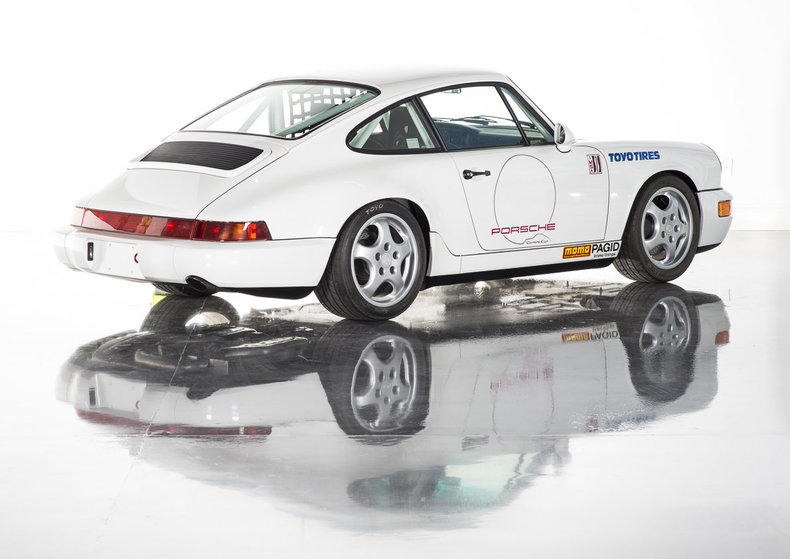 Year: 1992
Model: 911 Carrera Cup
Engine: 3.6 liter flat-6
Transmission: 5-speed manual
Mileage: 1,241 mi
Price: $450,000 Buy It Now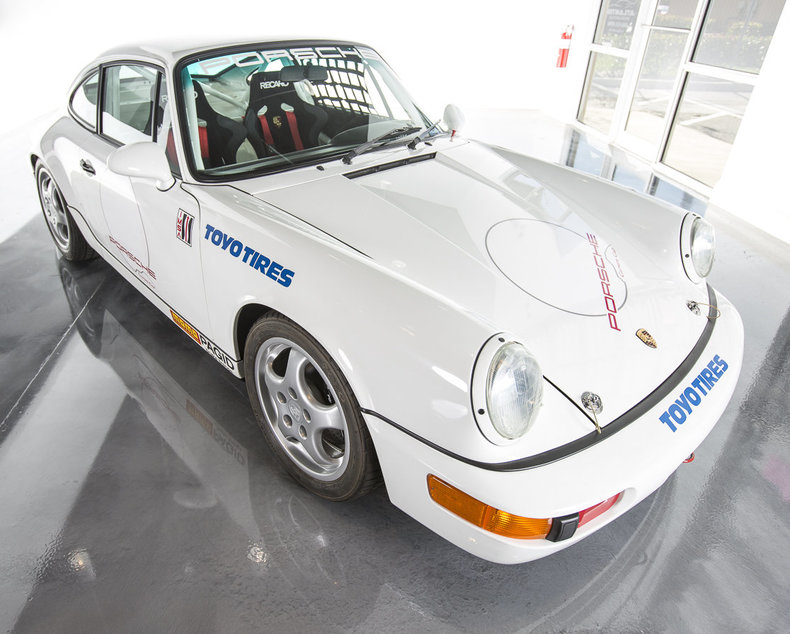 1992 Porsche 964 RS Cup. One of the original 25 WP0AB296XNS420572 This is one of the original 25 cars that were converted to race cars by Andial for the race series that never happened. As we all know the story is that all 25 cars were converted back to street trim and then some were sent back to Andial to reconvert them back to race cars. At the least this is one of the reconverted cars. However there is a rumor that one car was never put back to street trim and slipped through. This car has been inspected by experts and there is no indication on the car of having been reconverted. However we have no way to prove that. This car is in brand new condition with only 1241 original miles. If it doesn't sell sooner it will be auctioned at Pebble Beach in August. For more information PM email or call.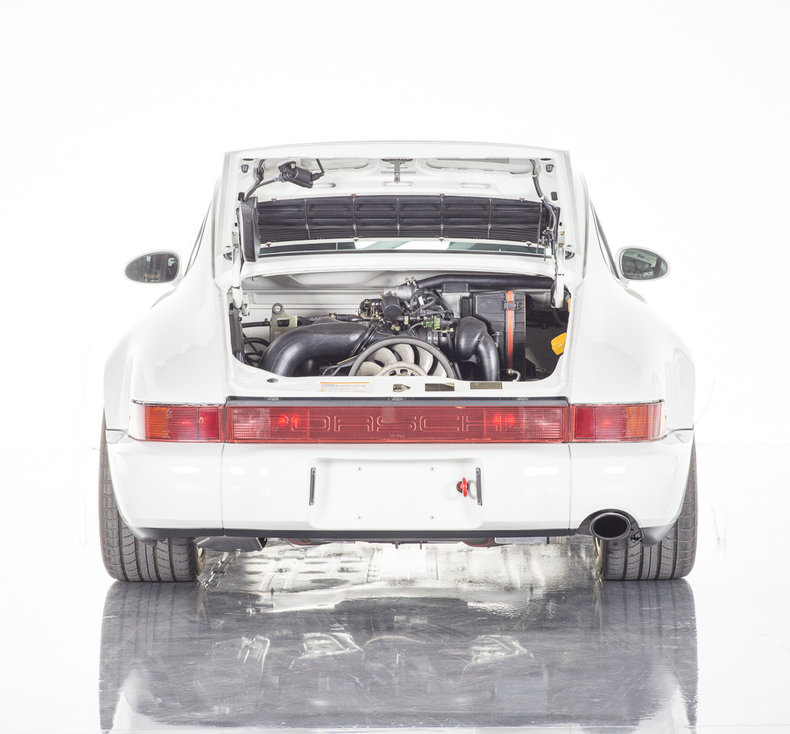 Naturally such a rare and race-oriented 911 is quite expensive. This one even is pushing those limits as its price is a fair bit higher than even the very high prices we've seen for a Carrera Cup. Our last featured Carrera Cup, which I think did eventually sell, was listed at $387,500. It was very similar to this Carrera Cup in that it was in race trim and showed similar miles. That was 2.5 years ago and at a time when the air-cooled 911 market felt like a safer bet. So will this one sell at this price? I suspect not, but I'm not expecting a sell to suddenly dip into reasonable territory either. These remain highly sought after and opportunities to acquire one scarce. Perhaps not $450K scarce though.
If you happen to want to own one of the original European Carrera Cup cars, you have options there as well. One will be up for auction at RM Sotheby's Amelia Island auctions in March.
-Rob