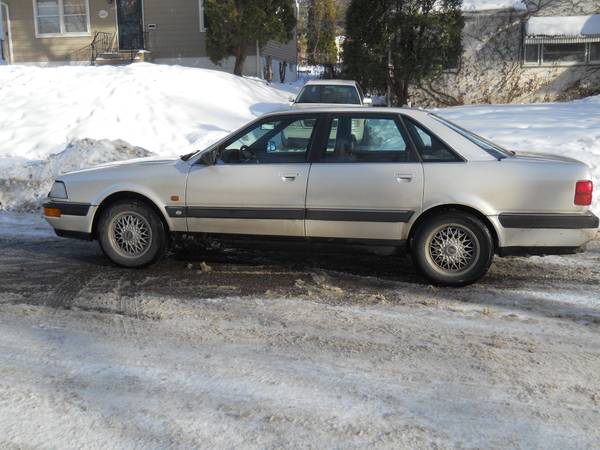 Apparently destined to taunt me into the New Year, the string of Pearlesant White Audi V8 quattros that we've run now adds up to four. Unlike the last few 3.6 V8 quattros I've written up, today's example is the later run 4.2 V8. In addition to a healthy bump in horsepower and torque, the 4.2 received a host of upgrades including a transmission cooler, the return of badges both front and rear, S4-spec Girling G60 twin-piston brakes, and those great BBS wheels that debuted on the 1991 models. There were other subtle changes, such as some reworking of the dashboard, the updated climate control system out of the C4 chassis and a revised exhaust. The package combined to make a stealthy all-weather luxury machine that very, very few people bought. Reportedly less than 200 of the 1993 model year were imported, and well short of a thousand of the 4.2s ever made it here at all over their brief three year run in the U.S. Like the early 3.6s they suffered serious depreciation and few survive in good condition today, but if you can look past some dirt there is a lower mile example in Minnesota awaiting it's next owner: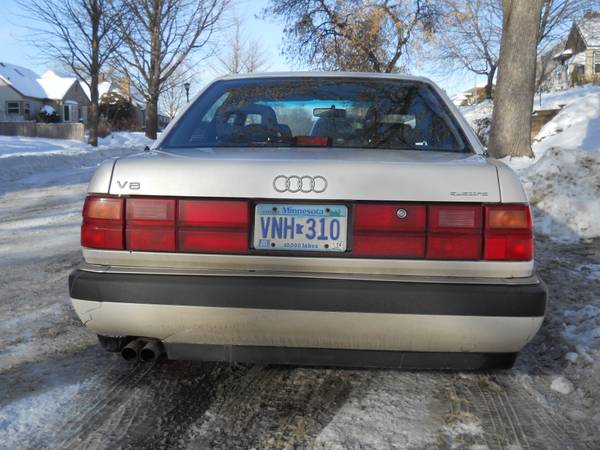 Year: 1993
Model: V8 quattro
Engine: 4.2 liter V8
Transmission: 4-speed automatic
Mileage: 122,000 mi
Price: $3,900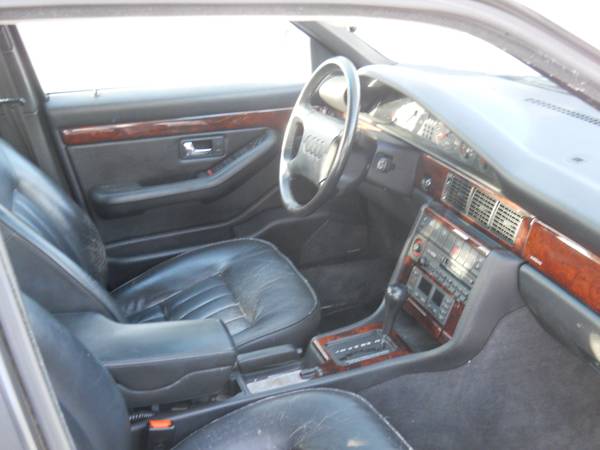 1993 Audi V8 Quattro. 122,000 miles. Never winter driven. Elderly owned. Nice condition. Small crack in rear bumper. Needs minor CV repair. Recent rotors and brake pads. New alternator. Recent timing belt. Good tires. Sunroof. Always starts. Four wheel drive works fine. Nice riding car. Automatic. Please call John at 651-395-9414.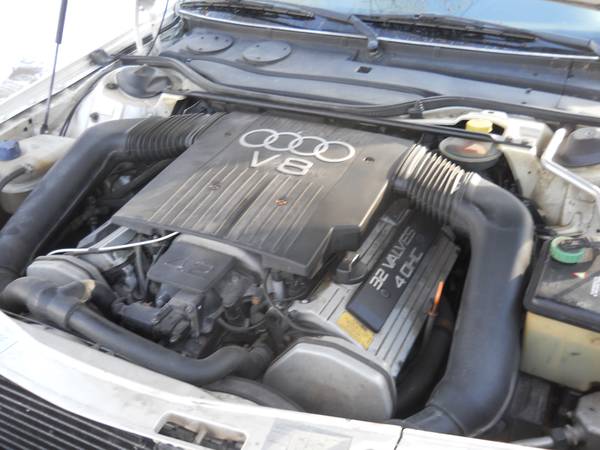 The crack in the bumper will likely require replacement and the CV repair is a question mark, but having the timing belt done is the best part of a 1/3 of the asking price of the car if not more, and the brakes will also run some big bills on these cars. If the car was never winter driven, though, I'd question posting dirty shots of it in the snow. The car is also missing the front V8 badge – not a huge shock given it was white metal and prone to breaking, and the rear V8 badge seems slightly askew – as does the center of the rear bumper trim, probably explained by the crack in the cover. However most weren't driven very hard, so if it's coming from the original owner I'd suspect it's in good shape – it's the ones that have changed hands several times that you need to watch out for. Otherwise, another one of these wonderful machines has just solidly entered my wish list; if it was dark blue or silver, I'd probably be trying to locate a plane ticket right now! The price is spot on for the age, condition and mileage if not slightly low, and if you can put up with some expensive repairs from time to time this car will delight you with it's superb driving dynamics; something far too few people got to experience.
-Carter