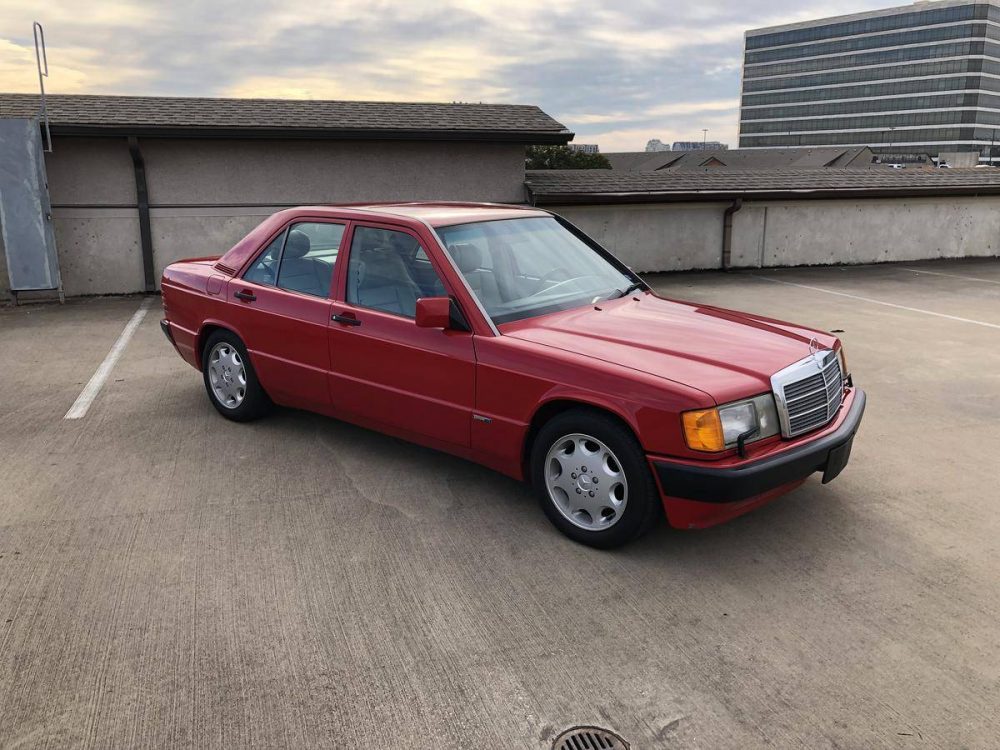 Following up on the 1993 Mercedes-Benz 300CE Sportline from a few weeks ago, I thought I might look at another chassis that the Sportline option was available on, the W201 190E. For the model years 1992 and 1993, the 190E Sportline featured the M103 2.6 liter, suspension lowered by 21 mm, stiffer springs and shocks, 7 x 15-inch alloy wheels with wider tires (205/55 R15) and the seats from the much more expensive 2.3 16-valve model. Like the W124 Sportlines, a nice little package if you didn't want to commit to the top of the line models. Even better, the 190E Sportline was offered in a 5-speed manual if you didn't want the 4-speed automatic. This 1993 up for sale in Texas unfortunately isn't the manual, but is one of the nicer examples I've seen in a while. Problem is, it is mighty expensive.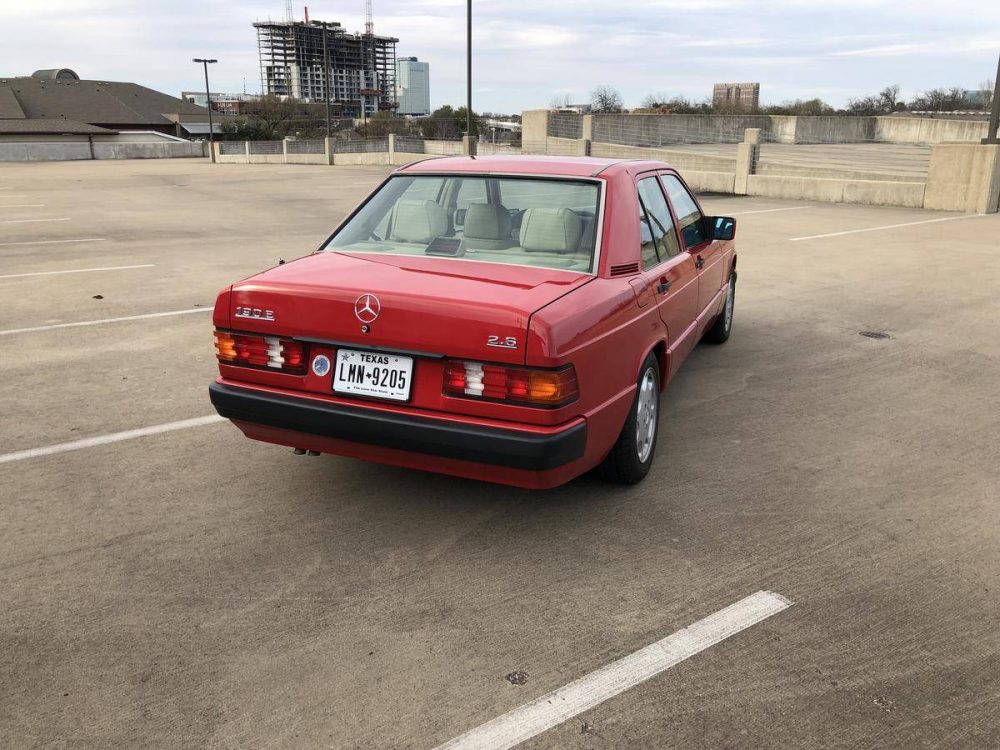 Year: 1993
Model: 190E 2.6 Sportline
VIN: WDBEA52E7PB926126
Engine: 2.6 liter inline-6
Transmission: 4-speed automatic
Mileage: 92,470 mi
Price: $12,000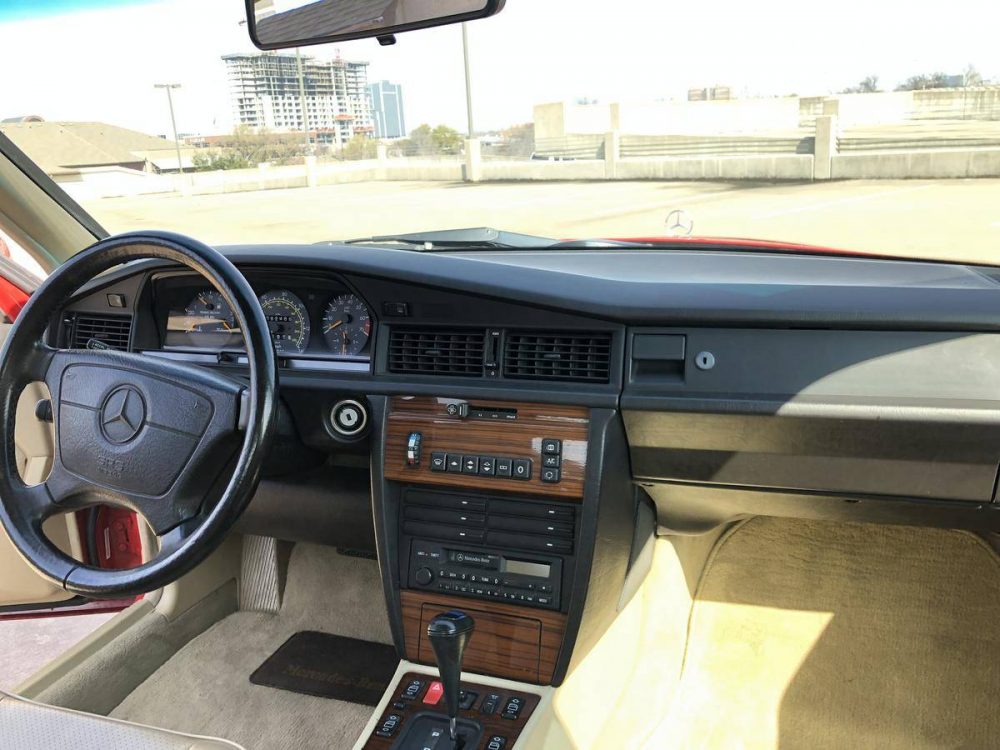 I have for sale a mint condition, extremely rare, 1993 Mercedes-Benz 190E 2.6 Sportline. This example is highly spec'd with a Signal Red exterior on a Parchment Leather interior and the optional Sportline package ($3,000.00). The car is in mint condition w/ all service records, books and supporting documents. Every electronic accessory is in working condition and the motor and transmission run strong. The vehicle was owned by a older couple from new and was an anniversary gift from the husband to his wife. The car has always been fully serviced and the only modification is a trickle charger.

If you have any questions or would like more photos please reach out. I have over 250 photos of the vehicle available.

Price: $12,000 obo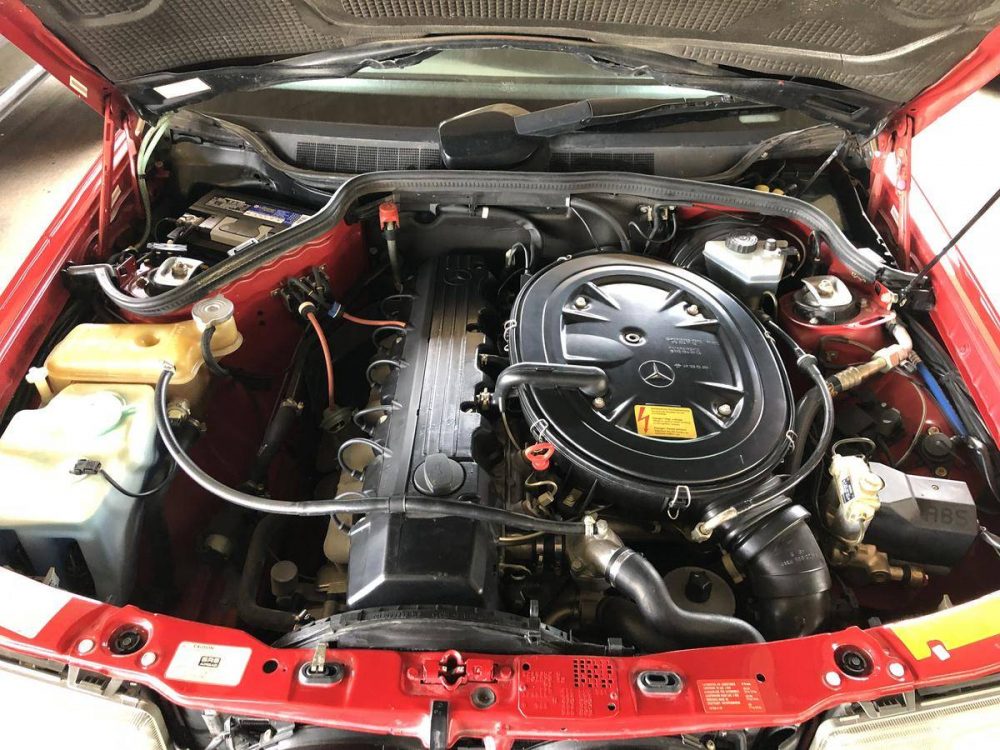 Inside and out, I'm not seeing anything to dislike with this one. Outside of the small scuffs on the front lip, this car is really clean for 92,000 miles. Inside it is even better with those 16v seats with their high bolsters both front and back. The wood is outstanding and even the original radio is there which is a nice surprise. Under the hood, the M103 is really tidy and the exhaust manifold isn't even rusty yet.
As nice and as clean as this one is, I think $12,000 is kind of steep. Even more so considering it is the automatic. $12,000 buys you a lot of Mercedes that aren't regular 190Es, Sportline or not, so I personally would have a tough time writing the check for this one. Other automatics in auction searches that are just as clean as this one is with even fewer miles haven't even touched $10,000, let alone $12,000. Heck, you can even find a well used 2.3-16v for close to that money if you look hard enough. My guess is the seller really loves this car and probably hates to see it go, so it is just another really nice car which is sadly overpriced.
– Andrew