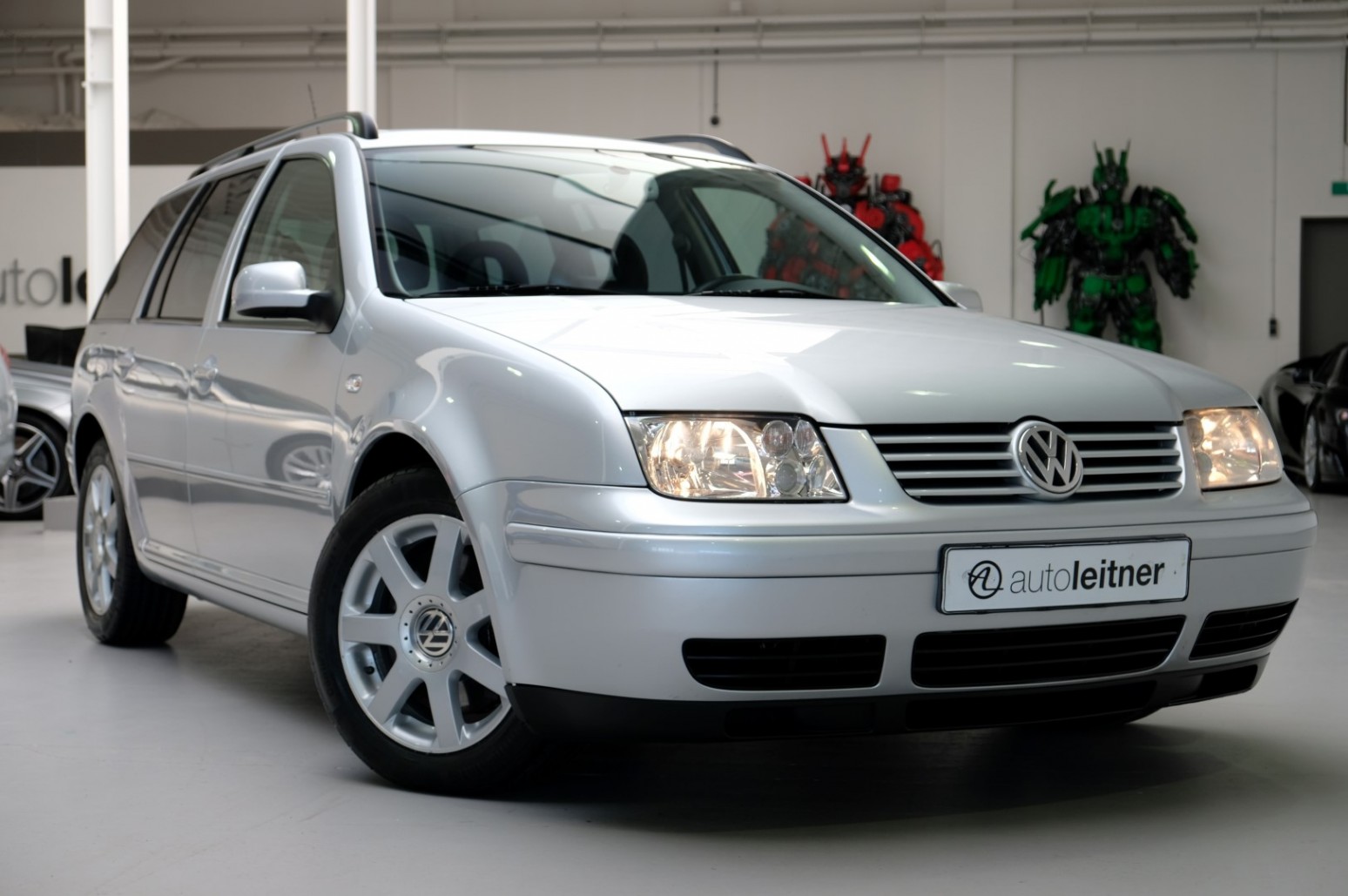 Continuing on my theme of rare European treats, here's a Jetta you don't see every day. While the market may have seemed fairly saturated by the 2000s with all-wheel drive wagons – including Volkswagen's own Passat Variant 4Motion – that didn't stop VW from bringing a new generation of small wheel drive five-doors to customers. Of course, there had been a Mk.3 Golf Variant Syncro available with the VR6 previously – I looked at one a few years ago:
The Syncro name was dropped for the 4th generation and fell in line with the new 4Motion branding shared with the Passat. However, while the Passat's longitudinal drivetrain borrowed Audi's B5 quattro system, the Mk.4 was of course transverse. As a result, the Mk.4's Haldex system was shared with the Audi A3 and TT. The Golf Variant was also renamed the Bora Variant, and thus was born today's car. Engine revisions mid-run led to this model: the 2.8 V6 4Motion Highline. While the car is branded "V6" and if you open the engine bay it even says "V6" on the beauty cover, it was in fact a 24 valve variant of the 2.8 liter narrow-angle VR6. Dubbed the BDF and rated at 201 horsepower, that made this a little all-wheel drive pocket rocket 5-door, and just like the R32 we saw it could be mated to a manual transmission:
Year: 2000
Model: Bora Variant 2.8 V6 4Motion
VIN: N/A
Engine: 2.8 liter narrow-angle VR6
Transmission: 6-speed manual
Mileage: 159,045 km (98,825 mi)
Price: E. 4,590 ($5,570 today)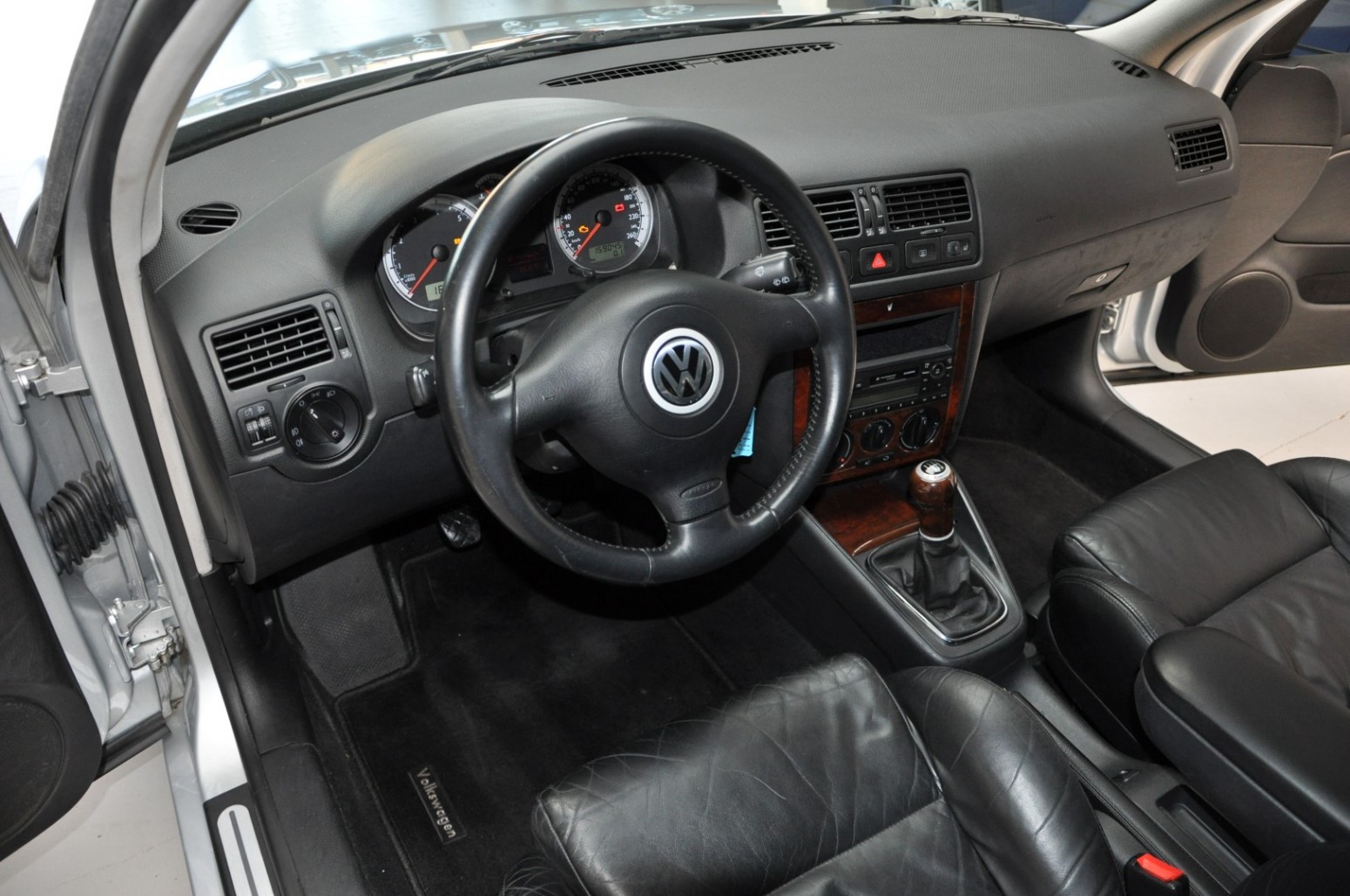 Unique car of its kind! A wolf in sheep's clothes with four-wheel drive. Nicely understated in its X1 Satin silver metallic paint and modest 16 inch LM rims. Original 159,045 km and in good condition with some minor traces of use. Complete with all original folders, keys, booklets and papers. Valuable and a real enthusiast car ….
EQUIPMENT

ABS

Rear window wiper

Driver and passenger airbag

Air conditioning

Alarm system originally remote controlled

Armrest front and rear

Luggage lol

Board computer

Central locking

Roof rails

Divisible rear seat

Dimming interior mirror

Electric windows front and rear

Electrically adjustable exterior mirrors

ESP

Original tool set

Gray orbit in windshield

6-speed manual transmission

Highline package

Height and depth adjustable steering wheel

Height adjustable front seats

Wood inlay

Luxury license plates

Leather furnishing

Leather steering wheel

Matt set original

Metallic paint

Unused spare wheel

Original 16 inch LM rims

Privacy glass behind

Sport seats

Seat heating

Power steering

VW Gamma stereo original

4 new 205/55 R16 Continental tires

4 headrests

4×4 four-wheel drive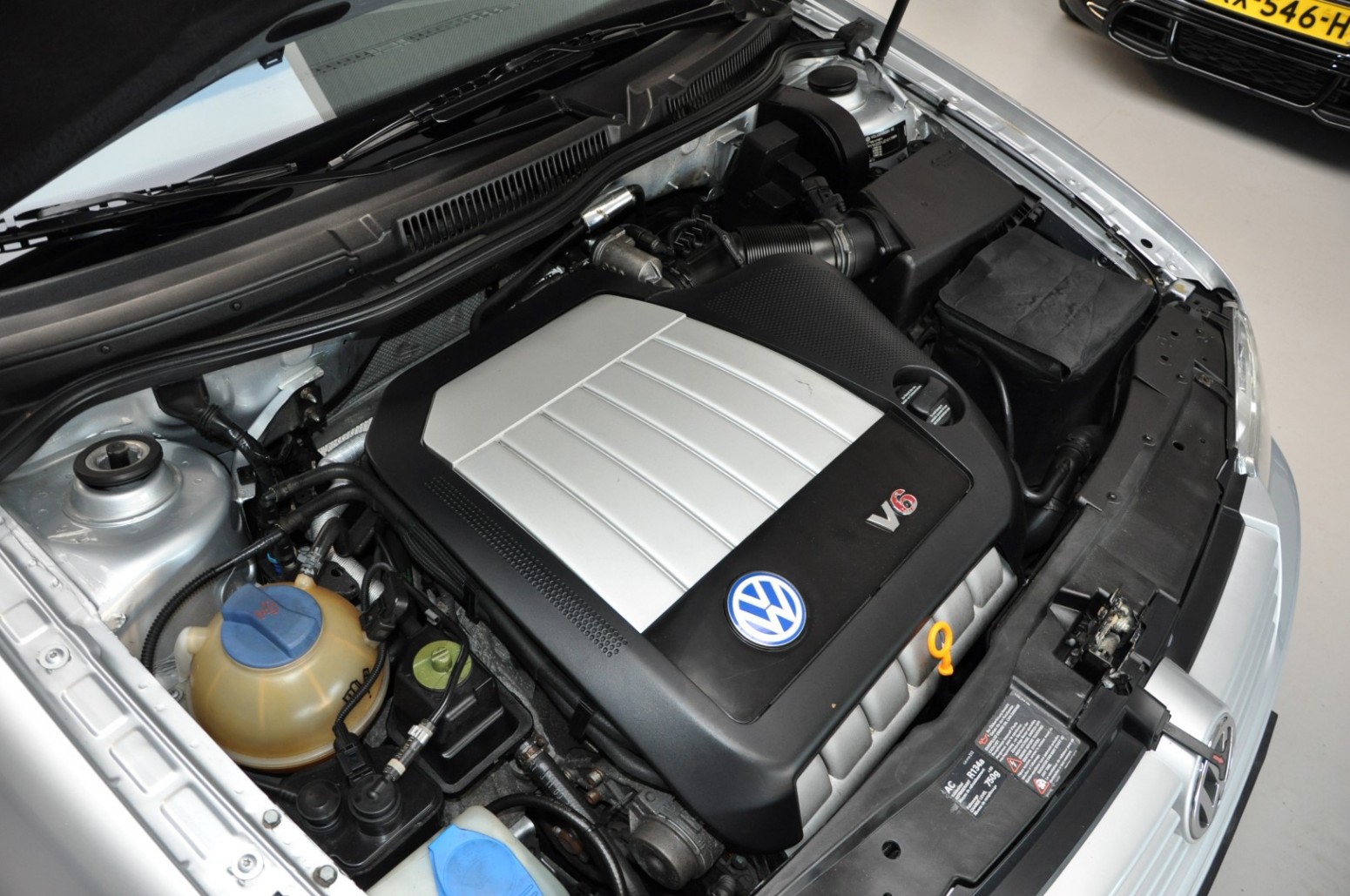 The Highline was the top spec in Europe, and this one shows with leather and wood trim throughout. This really is a sleeper performance wagon, though; understated in Satin Silver Metallic with larger but still quite discrete 16″ alloys, you most likely wouldn't give this car a second look other than that it was quite clean. Volkswagen claimed this wagon could hit 60 in 7.6 seconds and that it had a top speed of 145 mph; today, those numbers don't seem all that impressive, but for what was available on the market at the time it was pretty respectable. With under 100,000 miles, this one looks about as good as they come.
The problem is of course what I alluded to at the beginning of the article – choice. There are simply a ton of all-wheel drive performance wagons from this period that are available to U.S. customers. The Volkswagen Passat 1.8T 4Motion and W8 4Motions are still kicking around in manual form, there are A4s and S4s galore, and you can even find BMW 325ix Tourings quite reasonably if you look. Beyond that, it's in Europe and probably would be a bit difficult for the next few years to get registered unless, apparently, you live in Florida. So why buy this one?
Well, for two reasons. Rarity is certainly one – there aren't a lot of these cars kicking around, and if you had one in the U.S. you'd be the star of VW shows. And two is the price; clean Mk.4 R32 prices are now heading upwards yet you can grab this mint and much more rare Bora for under $6,000. A low mileage '04 R32 recently sold for $44,000, while more traveled examples trade between $15,000 and $24,000. Admittedly, this car isn't a R32, but you do get a lot of the experience with even more rarity in a subtle package for a lot less money.
-Carter